The Sandy Beach is a 3 star resort lying in Pasir Bogak of Pulau Pangkor overlooking the enchanting Andaman Sea. Lying on the beautiful and popular tourist destination of Pangkor island, the resort is only a 5 minutes walk from Pangkor Jetty. With soft golden sand and shining blue waters, Pasir Bogak is ideal for a holiday destination whether for play or rest and relaxation.
Sandy beach Resort Pangkor comes complete with amenities and facilities that makes a visit pleasant and comfortable. It is a great place for a family trip, a date with a significant other, or even for the occasional lone wanderer wanting to enjoy a moment of peace and solitude.
Sandy Beach Resort Packages:
Room Types:
Sea View Chalet –  1 King Bed
Super Deluxe – 2 Queen Beds (Add on bed is possible)
Deluxe – 1 Queen Bed + 1 Super Single Bed (Add on bed is possible)
Standard – 1 Queen Bed OR 1 King Bed OR 2 Super Single Bed
Facilities:
Sea facing restaurant, swimming pool, conference room, tour desk and etc.
Transportation and Access Information:
To get to Pulau Pangkor, visitors can either take a 3 hour drive or 35 minutes flight from Kuala Lumpur to Lumut. From Lumut port, Pulau Pangkor is just a 30 minutes ferry ride away.
Departure jetty from mainland:
Lumut Jetty, Perak
Boat departure schedule from Lumut Jetty:
07.00am to 08.30pm (30-45 minutes interval)
Boat departure schedule from Pulau Pangkor:
06.30am to 08.30pm (30-45 minutes interval)
Arrival Jetty in Pulau Pangkor:
Pangkor Jetty in Pangkor Town
Transfer time from Lumut Jetty to Pulau Pangkor:
30 minutes
Photos Gallery:
Resort surrounding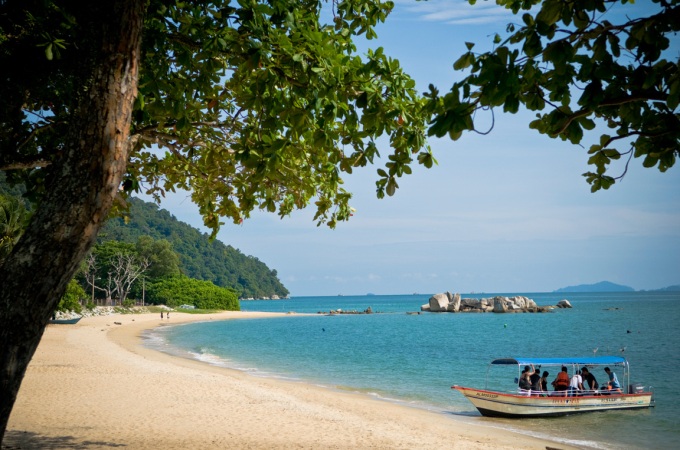 Chalet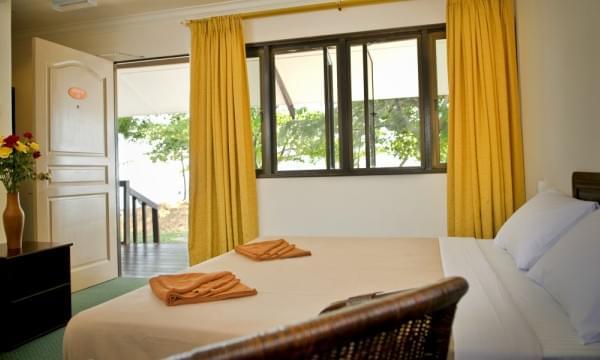 Super Deluxe A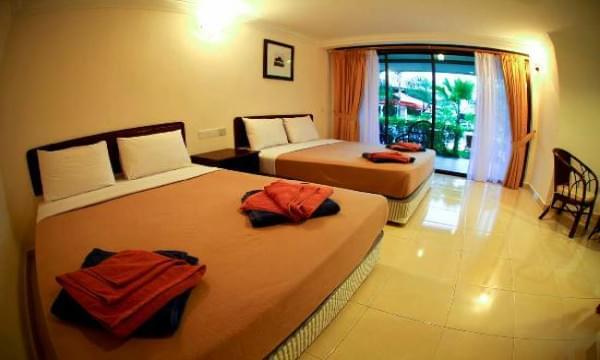 Super Deluxe B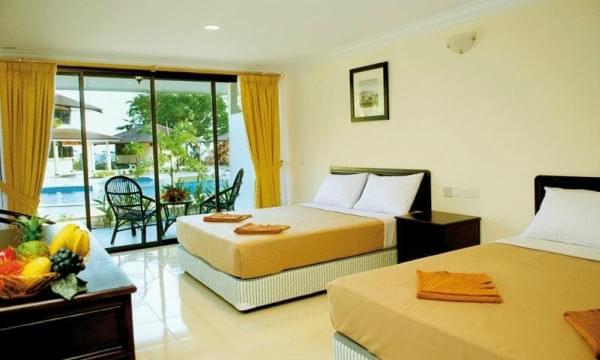 Deluxe Room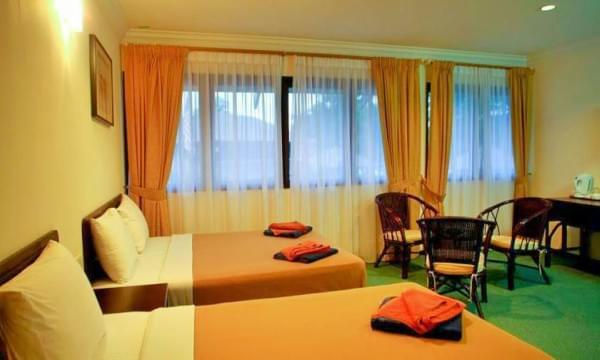 Standard King
Standard Queen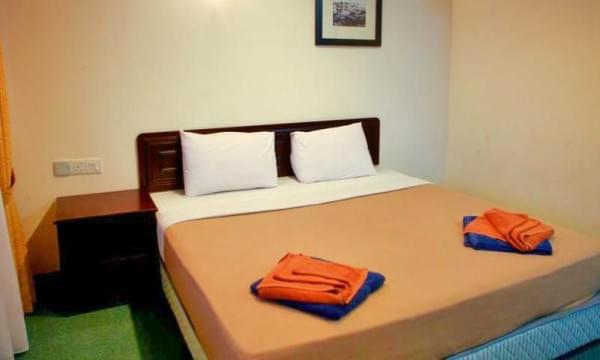 Standard Twin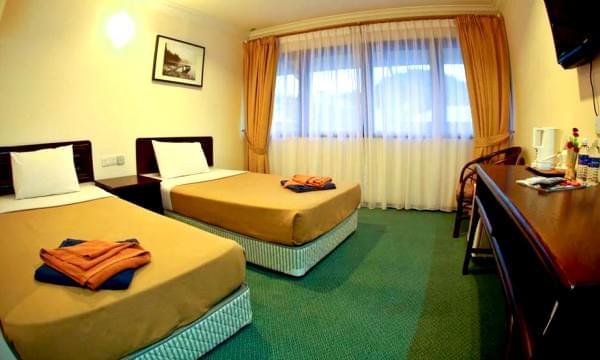 Swimming Pool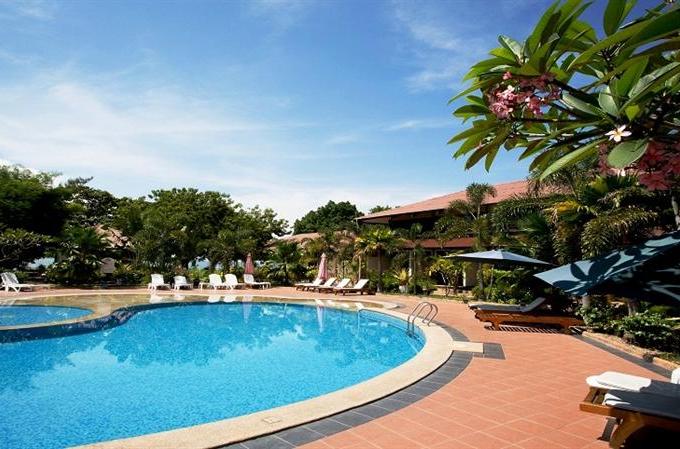 Restaurant