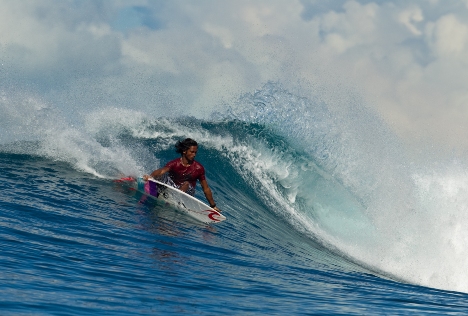 If you are looking for a surfing vacation in Asia and having no idea where to go, Malaysia has something to offer for the surf nerds. Although Malaysia is not a big country, but this tropical country homes to pristine beaches with crystal clear waters and waves which are what a surfer is looking for a fantastic surfing tour, for both the experienced surfers and the novices.
Most of the beaches for surfing in Malaysia can be easily accessed from major cities, traveling from the capital city of Kuala Lumpur giving you no trouble at all with diversified of transportation options available. Convenient transportation coupled with plenty of surfing hot spots, a surfing tour in Malaysia is a memorable experience.
Cherating Beach is one of the top surfing hot spots in Malaysia. This beautiful beach in Kuantan offers regular waves frequency that is suitable for all types of surfers. During the monsoon season, the breaks in Cherating and its surroundings features top notch wave quality and surprising consistency, from the calm easy regular waves that break more than a mile to the wonderful cylindrical sand bottom point breaks, Cherating Beach has lot more to offer for the surfers. Desaru Beach located in the state of Johor is another great spots for surfing, the beach is known as one of the best surfing spots for its harsh and extreme waves offering spectacular challenges for the surfers. The famous Monsoon Mayhem International Surf Challenge event is held in Desaru Beach annually with surfers from Malaysia, United States, Australia, Netherlands, Indonesia, Maldives, Japan, Singapore, Taiwan, South Africa and Thailand show their expert surfing skills on the waves.
If you prefer to have your surf tour in the east of Malaysia, no problem, there are several surf spots that are great for surfing. Karambunai beach own by Nexus Resort homes to some really good lengthy left breaks at South Point that generates a perfect point break. If you don't mind to travel for about 3 hours from Kota Kinabalu, Kudat also has numerous open beaches with perfect right and left beach breaks and point breaks. Kota Belud and Tuaran are some other surf spots with strong current that are worth for a visit in Sabah.
What if surfing on the beach is not your type? No problem, you can also head to Sunway Lagoon Theme Park in Selangor. The theme park not only features strong artificial waves, but also a good place for family vacation with the numerous water activities available in the park.
If you do not wish to bring your own surf board along, no problem, there are many surf shops and resorts in Malaysia offer board rentals, so although you do not own a surf board or have never surfed before, you can still enjoy this thrilling water sport. Whether you plan to hit the beach in Peninsular or East of Malaysia, Malaysia has a number of secluded coves and shorelines, not only perfect for surfers but also for those who wish to enjoy an enjoyable beach vacation.