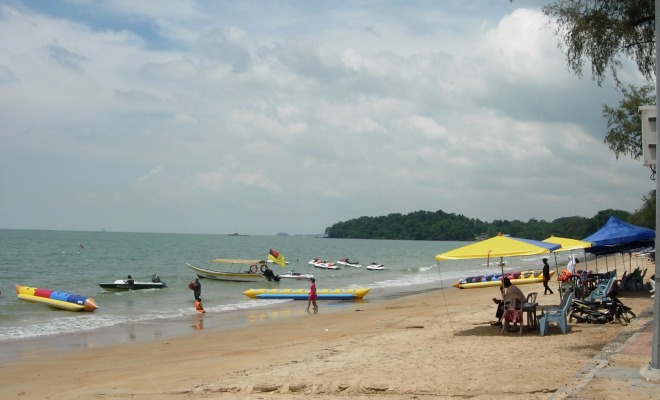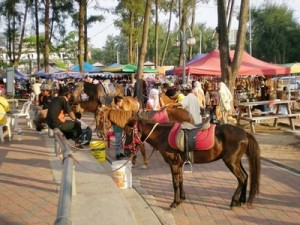 Ever since Malaysia received its independence, it had been a developing country striving to provide the best for the people. A lot of new facilities are being structured and a lot of new services are also being implemented to allow the Malaysians to be able to live a fulfilling life in the country, and in the same time, these improvements are also hoped to be able to allow Malaysia to be competent enough to face the other countries. However, despite being a developing country, it is also undeniable that certain societies in Malaysia are still loyal towards their culture roots. These societies had made great efforts in preserving their traditions and culture, and one of such societies you must not miss is the local society in Teluk Kemang.
Discover the Beauty of Teluk Kemang: A Blend of Modern Development and Cultural Traditions in Malaysia.
Teluk Kemang is located in Negeri Sembilan. The main factor that allows this place to be so attractive is due to the fact that Teluk Kemang is one of the fishing villages in Port Dickson with the longest history in the state of Negeri Sembilan. There is the Teluk Kemang Beach, which allows you to receive peace of mind upon hearing the calming sea waves and enjoying the cooling sea breeze. Upon visiting Teluk Kemang, you would not need to worry about your accommodation and the facilities because this tourist spot has one of the best facilities and services provided by the local people to allow the visitors to enjoy their trip here. Besides, the chalets and resorts in Teluk Kemang are only walking distance to the beach. Staying in the chalets and resorts will thus allow you to be able to enjoy the both the beach and the sea water in your own convenience.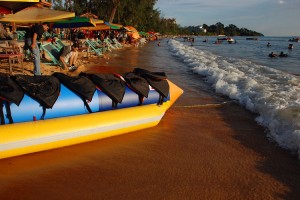 A sporty person like you will definitely enjoy your trip here in Teluk Kemang. Do not misunderstand Teluk Kemang as a beach with few or even no activities provided for you. In this place, you will be provided with all kinds of sports activities which will make you feel that your time is never enough. These sports activities include jet skiing, banana boat rides, beach buggy ride, beach volleyball, ocean canoeing, and a lot more. All these water activities can be done with your families or your friends, which will thus provide you with a great chance for more bonding sessions with your friends and your families.
If you would like to know more about the culture and traditions of the local people, you can also visit the Port Dickson Town, which is located not far away from Teluk Kemang. Here, you can converse with the local people, observe the traditional buildings in the town, as well as purchase some souvenirs or local food and beverages to enrich your holiday experience here in Teluk Kemang.
Recommended Area to Stay in Negeri Sembilan
Port Dickson
From budget inns to all-inclusive resorts and private bungalows, PD is for the beach lovers.
Seremban Town
Wide range of accommodations to suit every budget in this serene and quite township.