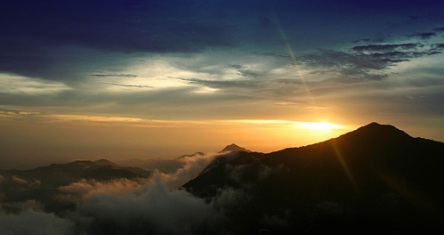 Surrounded by mysterious tropical rainforest loaded with diversified of floras and faunas, Cameron Highlands is definitely a good place for cooling retreats. Well known not only locally but also internationally, the highland is also a great place for honeymoon and family vacation. Visitors will not only spoiled for choices of plenty of things to see, but also a great diversity of things to do in Cameron Highlands. Whether you are a nature lover or a person who like eco tourism, you will find something special to discover in this unique highland in Malaysia.
Explore the Nature by Trekking, Hiking and Camping
If you are looking for a jungle trekking trip, you have come to the right place. The trails here varied by difficulty levels as well as duration with most of the trails lead to beautiful waterfalls and mountains. Depending on your fitness level, you can either opt for an evening trek or overnight trek, both options will offer you a definite unique experience in a tropical rainforest. For overnight trek, you can also pinch your camp along the trail to enjoy the beautiful surroundings with cooling temperature.
For hiking, Mount Brinchang (or Gunung Brinchang) is the best place to head for. The watchtower at the summit offers a spectacular view over the valleys, towns and mountains stretching towards the horizon. Here, you will also get to enjoy the beautiful landscapes and scenery of Cameron Highlands, especially during sunset and sunrise. For bird lovers, you will spot numerous types of bird species combing the mountains and the best thing to do now is to turn on your camera and shot as many photos as you can. Mount Irau (or Gunung Irau) is the next place for hiking, along the trail, hikers can easily spot mesmerizing kaleidoscope of vibrant flowers, dramatic pitcher plants, striking moss gardens, dense shrubs and draping orchids.
Enjoy a Round of Highland Golfing
Cameron Highlands home to an 18 holes golf course located in between the town of Brinchang and Tanah Rata. The course is the only golf course in the highland and offers the avid golfers a challenging ground with its tricky terrain and greens. Set amidst the tropical rainforest with cooling climate in the surroundings, golfing in Cameron Highlands will definitely offer the golfers a unique experience.
If golf and adventurous activities are not something that you like while having vacation in Cameron Highlands, simply relax and stroll around the highland area will also allow you to enjoy the peace and charm the highland has to offer. There are also a lot of resorts and hotels in Cameron Highlands that offers spectacular view over the mountains range and rainforest. You will be mesmerized by staying for a night or two while enjoying the top notch amenities and services offered by the hotels.