Day 3
Our plan today is to go snorkeling at the sea nearby D'coconut resort. Along the way, we took some nice photos:
The waves here is much bigger than Lang Island Resort's and the water is not as clear. Perhaps it's due to the high tide. We had to climb over some rocks to reach the place, unless we wanted to wait for the low tide and walk along the beach. Without wasting any time, we went for snorkeling, including the friend who injured yesterday (so that his journey will be worth it!)
4pm: Had some hi-tea session before we went back for snorkeling. This time we snorkeled at the white bridge we went yesterday where it has the most fishes. We even saw a shark!
Someone caught a cuttlefish. I never know it's transparent!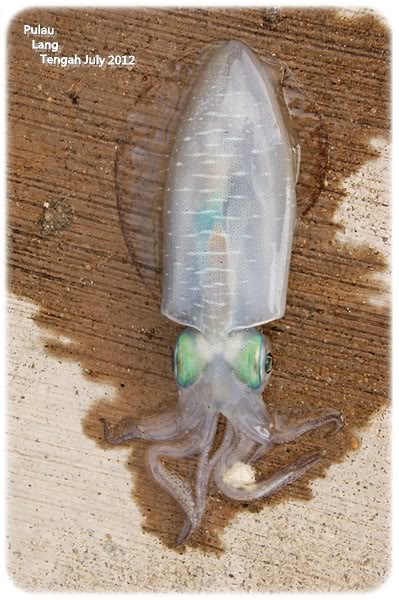 8pm: We reluctantly came up from the sea and went for dinner after shower. Then, we continue our night with photo taking session.
I bought a burger for RM6 but the taste is just so so: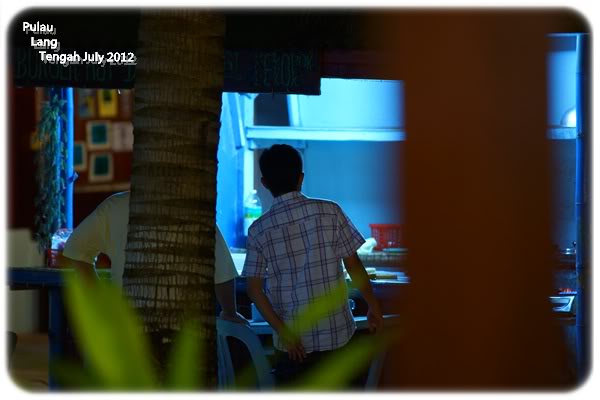 A big lizard appeared on the restaurant's wall out of a sudden! Heard that it's quite valuable…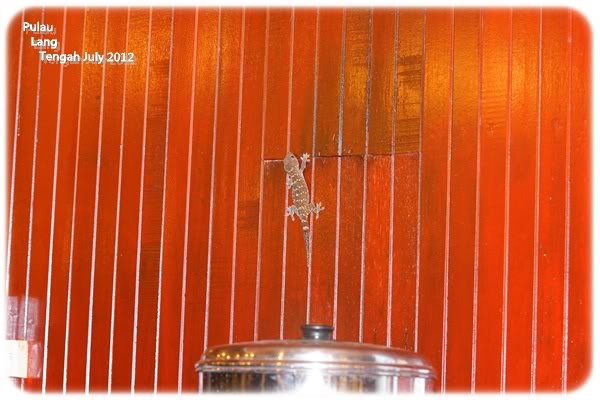 I was only managed to sleep at 2am and finally it rained at night.
– end of day 3 –