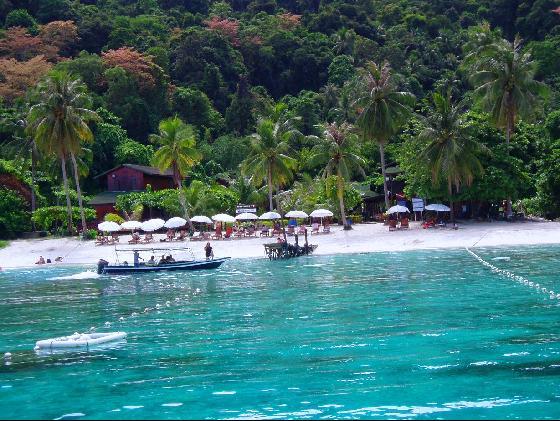 Day 4
7:30am: Woke up and have our luggage ready after our breakfast.
9.00am: It's the time for us to say goodbye to Lang Tengah Island when the boat arrives to pick us up.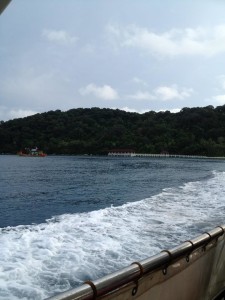 Postscript:
There isn't water heater in Lang Island Resort's room. I was having a hard time because I'm so scared of bathing with cold water.
The water volume is quite small and the toilet in room 207 could even be flooded. I've feedback to the management, however, the reply was: Maintenance said it's normal.
Although the air-conditioner in the hotel room is quite old, it's very chilling and there's a fan provided.
The room size for 2 pax, 3 pax and 4 pax are all the same. There are all provided 2 double beds.
The food taste good but the quantity is quite little. You will have no food left if you are late.
Coffee and tea will only be provided during the tea time at 4pm (not sure if they provide that too during breakfast)
There isn't any reception for 016. There is for 012 but no 3G. Resort doesn't provide Wi-Fi service too.
There's 3G reception at D'coconut Resort.
Overall, I had a good stay at the Lang Island Resort.
Trip report by: Daichi