Tour Package Highlights:
Have a leisurely stroll at Da Lat Night Market, where you can shop for local goods and delicacies.
Admire the natural beauty of a pine island in the middle of Tuyen Lam Lake, so unique in itself that there are plenty of photo-taking opportunities amidst pine tree and lakeside settings.
Try out the one of a kind nature-themed amusement park in Datanla Waterfall where you can just relax or lose yourself playing with the park facilities.
See and wow at the splendid beauty of the Domaine de Marie, a famous hilltop church in Da Lat which is a must-visit destination for magnificent views of the church and down the hill.
Be surrounded by flowers of all sorts of size and colors at the Da Lat flower garden where one can spend hours just taking photos in this picturesque garden.
Discover the living of the royal family in the Bao Dai Summer Palace.
Marvel at the huge and beautiful hydrangeas at the Hydrangea Flower Farm.
Learn about the history and admire the wonder of the Ponagar Cham Tower which dates back to the Cham civilization between the 7th to the 12th century, providing sights and sounds to soak in the religious cultures of Nha Trang.
Have plenty of photo-taking opportunities in a hilltop setting in Nha Trang's largest pagoda, Long Son which sits atop the Trai Thuy hill.
---
Tour Package Itinerary:
Vietnam time zone
Day 1 :
Once you arrive at Cam Ranh International Airport, our driver will welcome you and proceed to lunch at a local restaurant, after which there will be a 3.5 hours journey by car to arrive in Da Lat. The remainder of the day is free and easy to explore and perhaps do some shopping for local goods and delicacies at the Da Lat Night Market. Dinner is provided, and you shall then proceed back to your hotel in Da Lat.
Dalat Night Market
Tour Package Meal Plan: Lunch, Dinner
---
Day 2 : 
After breakfast, visit the Truc Lam Pagoda for some early morning prayers or sightseeing in this lovely pagoda, and then go on a cable car ride, which a one-way ticket is included in your fare to visit an island that is surrounded by pine trees in the middle of Tuyen Lam Lake or known as Paradise Lake, where natural beauty is aplenty here so snap away to non-stop photos with the beautiful pine trees as background. After the pine island, explore around Tuyen Lam Lake which surrounds the island and goes for lakeside photos as this lake was created by the headwater of Da Tam River.
Truc Lam Pagoda
Next, Datanla Waterfall which is a unique nature amusement park awaits you! Please note that there are 2 tickets for a self-controlled roller coaster that are included in the fare. Datanla Waterfall is a place you can just relax and go sightseeing or just have fun and let your hair down with the amusement park facilities there.
Tuyen Lam Lake, Datanla Waterfall
Lunch will be provided, and after which, the magnificent Domaine De Marie, the famous hilltop church in Da Lat built like a 17th-century French church, where you can take in the lovely garden view behind the church, and look down from the hill to even better scenery so get your cameras ready and fully charged for this one.
Domaine de Marie, Dalat Flower Garden
Continuing the theme of beautiful scenery, proceed to Da Lat Flower Garden, and have fun taking pictures with the beautiful flowery background of all sorts of colors at any corner you go in this garden. Next, check out the Hang Nga Guesthouse, or popularly known as the Crazy House. Described as a fairy tale house, its design resembles a giant tree, incorporating sculptured design elements representing natural forms such as animals, mushrooms, spider webs, and caves so it is a unique experience in itself to discover this guesthouse just for its cuteness.
Hang Nga Guesthouse
We shall proceed to Bao Dai Summer Palace, where you can experience and see for yourself how a royal family lives like with its 25 rooms and everything that is inside, all fit for a king. After taking in the royal lifestyle, proceed to the superb Hydrangea Flower Farm on the hillside. It is useful to note that Da Lat is one of the best places to plant due to its pleasant weather all year so the Hydrangea flowers you will see here are very big and beautiful, all picture-worthy. Then, relax and have a quiet prayer for Buddhist visitors at the magnificently built Linh Phuoc Pagoda which is covered in stunning mosaics.
Bao Dai Summer Palace, Hydrangea Flower Farm Dalat, Linh Phuoc Pagoda
Your lovely photo-taking itinerary for the day ends with dinner at a local restaurant and then you will proceed to your hotel in Da Lat.
Tour Package Meal Plan: Breakfast, Lunch, Dinner
---
Day 3 :
After breakfast, proceed on a 3.5 hours road journey to Nha Trang, where you will have lunch at a local restaurant upon arrival.
The first destination of the day is Ponagar Cham Tower, which was built by the Cham civilization nearly a thousand years ago to honor Yang I Nu Ponagar or known as the "mother of the Kingdom". For the locals, this place is a popular destination for prayers and worship while for tourists, this is a magnificent historical hotspot in Nha Trang full of amazing architecture and stunning colors which is not to be missed for its historical value and photo-worthy locations, while the many incenses lighted give the site a very fragrant aroma.
Ponagar Cham  Tower
After a Buddhist themed visit to the Ponagar Cham Tower, a Christian themed visit in the form of Nha Trang Cathedral follows. This cathedral is known locally as The Stone Church or Nui Church. As we will only be visiting the exterior of the church, take in plenty of photo-taking opportunities with the church's facade as it is beautifully constructed to look like those in Europe.
It's then back to being Buddhist, as the next destination is the largest pagoda in Nha Trang, the magnificent Long Son Pagoda on Trai Thuy hill, which was originally built in the late 19th century but was then refurbished in 1940. This beautiful hilltop pagoda is a gem for photo taking in it is historical setting amidst its hilly charm and most importantly, its large white Buddha which can be seen from anywhere in town.
Long Son Pagoda
Then, proceed to Cau Da to have a relaxing stroll at Nha Trang Oceanography Institute while taking in some knowledge about freshwater creatures and probably a photo or two with the exhibits in the institute.
Nha Trang Oceanography Institute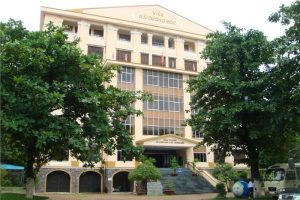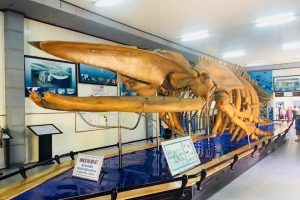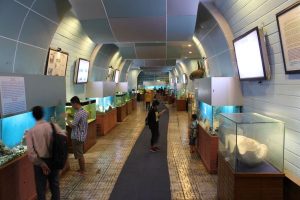 The day ends with dinner at a local restaurant and you will proceed to your hotel in Nha Trang.
Tour Package Meal Plan: Breakfast, Lunch, Dinner
---
Day 4 : 
Have a lovely breakfast in the hotel and enjoy your last day in Vietnam at your own leisure. After checking out from the hotel, our driver will transfer you to the airport for your departure flight back home. See you again! Nha Trang, Vietnam.
Tour Package Meal Plan: Breakfast
---
Tour Package Includes:
3 nights accommodation
Breakfast, Lunch & dinner as stated in the itinerary meal plan
Tour & transport as per itinerary
English speaking tour guide
Entrance fee mentioned in the itinerary
2 bottle of mineral water per pax during the trip
---
Tour Package

Excludes:
Flight ticket to Nha Trang, Vietnam
Travel Insurance (strongly recommended to purchase)
Personal expenses
Tipping for Guide and Driver: USD 2/Guide/Day, USD 1/Driver/Day

Pay directly to tour guide & driver (Compulsory tipping)

Any other service/meal/tax/entrance ticket not stated in the

Includes

section
---
Important Notes:
Itinerary and package content is subject to last-minute changes due to weather or operational issue.
Activity stated is provided on a complimentary basis, no refund will be made for cancellation of activities due to weather or operational issue.
Holidaygogogo reserves the right to change to other hotels in the same class if the hotel stated below is not available during the travel date.
No changes in room arrangement are allowed after full payment made.
Child age 10 years old above (based on date of birth) is considered as an adult rate.
Child between 3 to 10 years old (based on date of birth) is entitled as child rate (85% of adult price), sharing bed with parents.
Child age under 2 years old (based on date of birth) is FOC sharing with parents. Any fee is payable by the customer.
Other terms and conditions for booking.
All pricing are inclusive of related taxes.
---
Package Price: RM (per person)
Early Bird Promotion
Validity: 14 Nov 2019 – 31 Dec 2020
Pricing is calculated based on per person
Hotel
Group Size
2 Person
3-4 Person
5-9 Person
10-15 Person
Deluxe 3 Stars
1,580
1,340
1,060
980
Deluxe 4 Stars
1,700
1,455
1,180
1,095
Luxury 5 Stars
1,980
1,740
1,460
1,380
Browse More Resort Photos:
Nha Trang Hotel:
Deluxe 3 Stars: Edele Hotel (3*)
Deluxe 4 Stars: Isena Hotel (4*)
Luxury 5 Stars: Havana Hotel (5*)
Da Lat Hotel:
Deluxe 3 Stars: Ngoc Phat Hotel (3*)
Deluxe 4 Stars: Dalat Wonder Resort (4*)
Luxury 5 Stars: Edensee Resort (5*)
---
WhatsApp us to get more details!
Please WhatsApp us by clicking the WhatsApp Button.
We are reachable by call too:
+6016-3796385
+6010-2216385
You may also fill up the Inquiry Form below:
Related Vietnam Tour Packages:
Updated: 03 Dec  2019
Customer Reviews on 4D3N Nha Trang + Da Lat Tour Package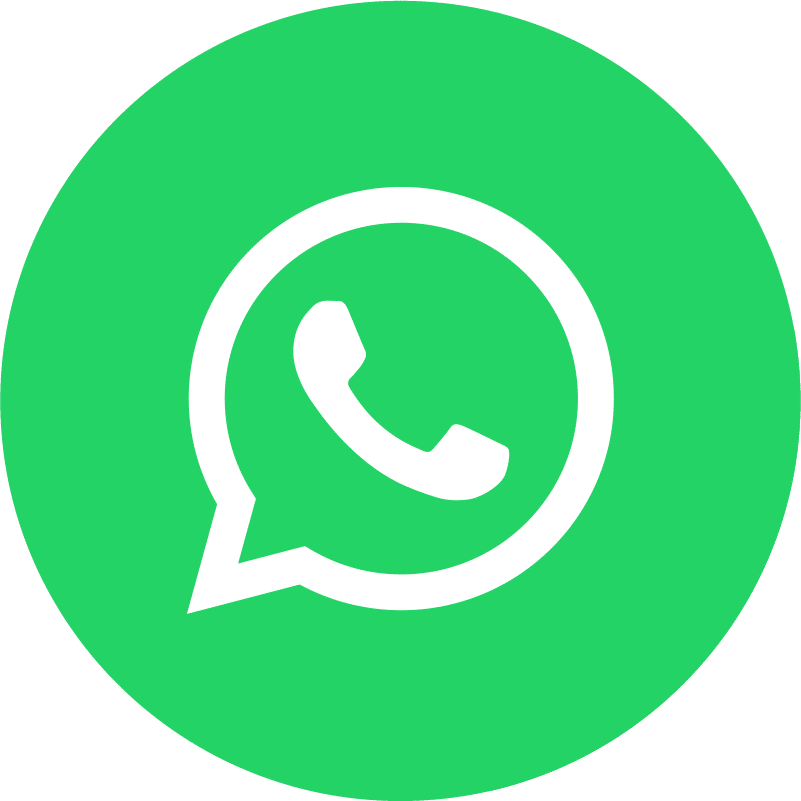 HolidayGoGoGo
Average rating:
0 reviews