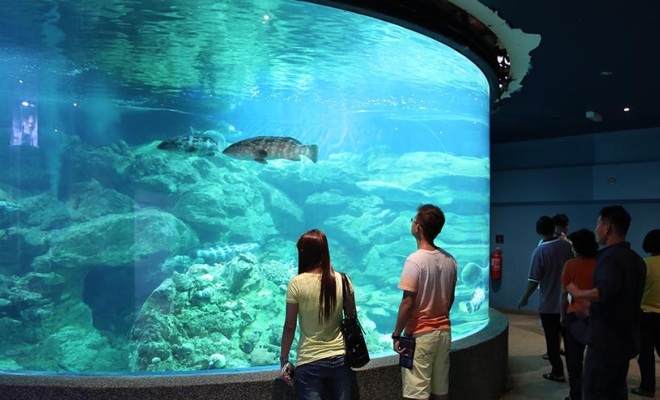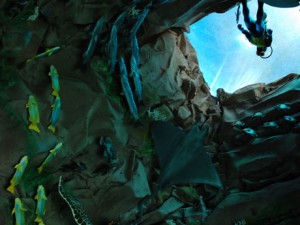 The states of Borneo, with plenty of places on list to visit, do not forget to add into the list the Aquarium and Marine Museum Kota Kinabalu. This museum also known as UMS Aquarium and Marine Museum is a holiday destination in Sabah which is located 3 kilometers away from the city of Kota Kinabalu. For every tourist who visits Sabah, this is a destination that should not be missed out.
Aquarium and Marine Museum of Kota Kinabalu has many things to be explored. Besides that, it is the right place to capture photos of marine life and make it a collection of yours. Basically, they do not only have marine life exhibition, to sum that there are mangrove habitat, free standing exhibition tank, open-water reef exhibition center, diorama Sipadan deep dive and many more.
You can stand a chance to see all kind of marine life and also various types of corals which you have never seen before. As you get into the aquarium, you will have a moment where you're walking through under a sea tunnel where you can see all types of deep sea species. In fact, according to many tourists, they personally felt that Aquarium and Marine Museum Kota Kinabalu is so much better compared to KLCC aquaria because this museum has extra activities to be taken part in by visitors.
Embedded with a low price entrance fee of RM 5 for adults and RM 2 for children below 18, it is definitely worth million bucks to get there. If you're thinking on how to reach to this destination, you wouldn't have to worry. There are many alternative ways to reach to Aquarium and Marine Museum. You can arrive there by bus with bus fare less than RM2 or you can even get a cab with the fare of RM20 which are the cheapest and convenient modes of transportation.
Aquarium and Marine Museum without any doubt is a great place to go with your family. As well as a trip for family, this is a right destination for school trips or even to go with your friends. All you have to do is just pay less and learn more on marine species! Get to experience the real marine life moments instead of looking at it in pictures or magazines.
Recommended Area to Stay in Sabah:
Kota Kinabalu
From city's heritage exploration to islands escape, accommodation option in KK is countless.
Mount Kinabalu
For visitors looking to discover mother nature and access to the highest mountain in South East Asia.
Semporna
Gateway to the islands paradise (Mabul Island, Sipadan Island, Kapalai Island and more!).