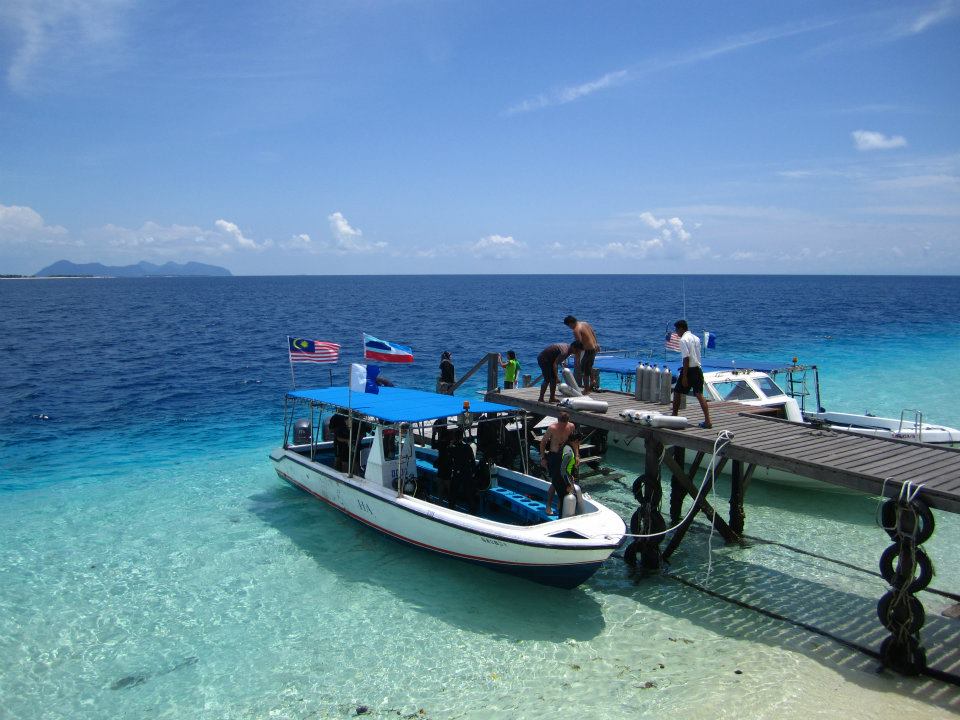 Itinerary | Arrival information | Things to do | Diving & Snorkeling in Sipadan | My first dive | Departure to Tawau
We visit Mataking Island in a group of 3 consists of me, sister and my cousin brother. Only my sister is a certified diver so she is very busy with her 3 dives per day. Me and my cousin are just sitting by the beach, simply relax, sun bath, read books and listen to music.
The tranquility and crystal clear sea water is something that we will never get bored by looking at, the calm water coupled with nice sunny weather, sitting under the casuarina tree and relax is the best thing to do in Pulau Mataking.
July to September is the season for turtle breeding, turtles will come to the place where they were born to breed. Pulau Mataking is definitely a breeding place for turtle, there is a Marine Biologist on the island who is responsible for turtle conservation. Tourists in Mataking are not allowed to wander around at the beach during night time as this will frighten the turtles coming to the beach for breeding. Once the turtle is frighten, they will not come back again. However, for visitors who wish to walk by the beach at night, there is a guided tour called Night Trek that everybody can join for RM10. The guide will lead you to walk around the beach and if you are lucky, you might be able to spot turtle comes to the beach.
We joined the tour but not lucky enough to see turtle. But the guide is very nice that he brought us to see some other interesting stuff such as octopus, baby shark, hermit crab and etc. These beautiful sea creatures are strolling at beach side and the guide can even easily grab them with bare hand, a very good experience!
Staying in Mataking Reef Resort is different from staying in other resort as there are not many divers staying here. Most of the visitors who are going for diving trip in Sipadan will stay near to Mabul Island as the accommodation options in Mabul are more diversified.
Departure for diving!