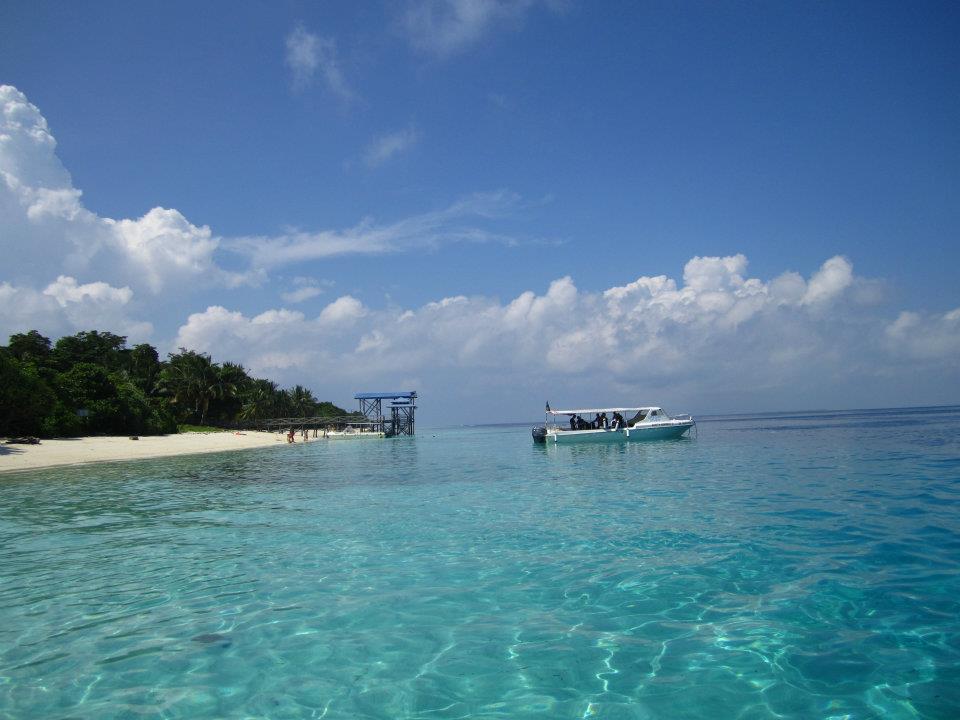 Itinerary | Arrival information | Things to do | Diving & Snorkeling in Sipadan | My first dive | Departure to Tawau
Destination: Pulau Mataking (Mataking Island)
Travel duration: 8 days 7 nights
Departing from: Kuala Lumpur
Bought two cheap flight tickets from KL to Tawau during AirAsia Sales Promo, the ticket only cost us RM200 for 2 ways (with 20kg luggage), our initial plan is to have a budget backpacker island tour, however, the trip become a luxury retreat after research for several islands surrounding Sabah. Although we spent quite a lot of money, but we really had fun and relax in this one week holiday, fantastic!
We initially plan to stay in Semporna and charter a boat for touring the surrounding islands, however, since we save quite a lot of money on the flight tickets, so we decided to treat ourselves better with good accommodation. We wanted to stay in Kapalai Island for 5 days and the rest of the days stay in Semporna and Tawau. Before the departure, we were told that Kapalai Resort is fully booked, we were stunned! Without much thinking, we booked Mataking Reef Resort.
Here are some resorts that we called and checked with before the trip: (for reference only)
Dragon Inn – RM120 for double standard room
Scuba Junkie – from RM95 to RM375 (from dorm room, ensuite fan, deluxe to VIP room)
Mataking Reef Resort – RM1800 to RM2250 (4d3n), RM2160 to RM2700 (5d4n)
Sipadan Kapalai Diver Resort – RM2232 to RM3640
Our Itinerary in Mataking Island
Day 1: KL-Tawau, Tawau- Semporna (airport transfer arranged by Mataking Reef Resort), stay in Semporna Seafest Hotel (RM215 for triple sharing).
Day 2: Boat transfer to Mataking Island, experience beach night trek (RM10), stay in Mataking Reef Resort (5 days 4 nights, RM2700 for diver and RM2160 for non diver).
Day 3: Relax and sun bath by the beach.
Day 4: Day trip to Sipadan (RM150 per person includes Sipadan Permit).
Day 5: Discovery Scuba Diving (RM300 per person includes diving equipment).
Day 6: Boat transfer to Semporna and bus transfer to Tawau, stay in Promenade hotel (triple sharing).
Day 7: Promenade hotel (triple sharing).
Day 8: Fly back from Tawau to Kuala Lumpur.