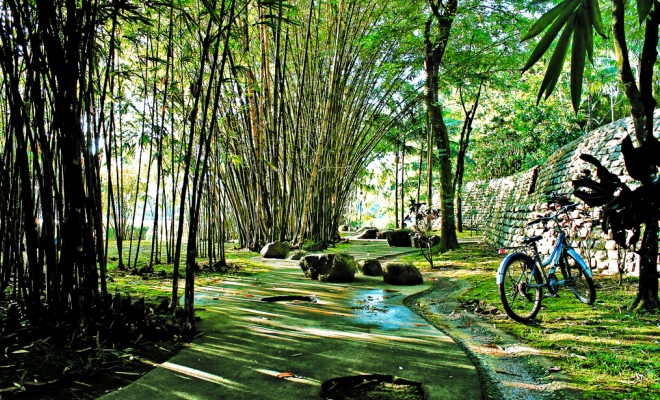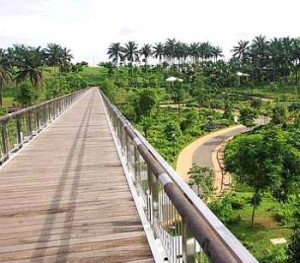 Malaysia is a developing country with magnificent landmarks, unique diverse cultures, and non-stop cities development which are worth the visit for visitors. In the heart of the capital city of Kuala Lumpur, you will never miss the buildings standing firm while uncountable cars fill up the streets, signaling a busy city consisting of the unity and passion of Malaysians in leading their lifestyles in Malaysia. These are the atmospheres you will be able to experience when you step your foot into the cities of Malaysia. However, you must also not forget to experience the peace and calm of the Malaysia field situated outside the cities.
There is no need for you to travel far from the city to obtain the chance in experiencing the calmness and peacefulness of the outside fields of Malaysia. In Putrajaya, the Botanical Garden will allow you to instantly feel the beauty of the Malaysia's landscapes, with breathtaking green environment which old trees and gardens of flowers greet you with much warmth.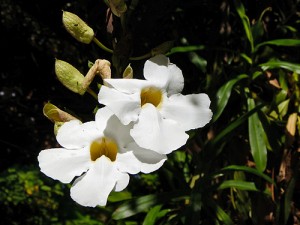 Here in the Putrajaya Botanical Garden, you will find yourself being expose to gardens of hibiscus storing the different precious species of the national flower; and also the herbal garden with a huge variety of herbs and spices for you to learn. If you are a book-lover, you can also grab along your favorite book and settle yourself in the reading corner situated in the garden, where you will be accompanied by the magnificent view of the gardens of hibiscus and herbs, as well as the quiet and calm surrounding that will never distract your concentration in the world of your book while you read in the reading corner.
The Putrajaya Botanical Garden is also a great place for you to fulfill your craving to know more about Malaysian history. Here in the garden, you will find two graveyards and these two graveyards are believed to be the oldest graveyards in Malaysia. If you are a plant lover, you can also proceed to the Explorer's Trail located in the garden to enhance your knowledge of the different plant species residing in Malaysia.
Upon leaving the Putrajaya Botanical Garden, you will also find yourself facing a Canopy Bridge. Here, you can help yourself to take some photos before you leave the place to be kept as remembrances of the Botanic Garden you had visited. Furthermore, you can also proceed to the Palm Hill in which you will be able to learn more about the palm trees species in Malaysia, which more than 50 species of palm trees are displayed in the Palm Hill located in the garden.
There are also many other gardens you can explore in the Putrajaya Botanical Garden. For instance, the Sun Garden will expose you to the different species of plants that grow well under the sunlight; and also the Floral Gardens which stores the collection of plants species from the Asia Pacific region, Africa, and America.