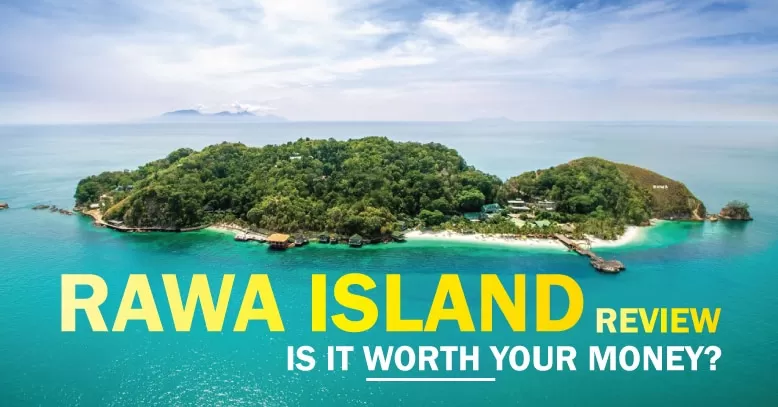 Rawa Island (known locally as Pulau Rawa) is a little piece of sandy wonderland off Johor's east coast. This private island, owned by the Sultan of Johor, is famous for its pristine beach, mesmerizing gleaming waters, and lush forests.
Is Rawa Island your next holiday destination for this year? What can you do here? Where can you stay? Why does it cost more than visiting other islands in Malaysia?
And most importantly: Is Rawa Island worth your money?
We'll break it all down in this full review of Pulau Rawa!
[lwptoc]
---
Where Is Rawa Island
Rawa Island is about 15 kilometres away from Mersing Jetty, Johor and about 4 hours away from Singapore. The island is a popular destination among Singaporean and Malaysian travellers, and western tourists from the United States and Europe.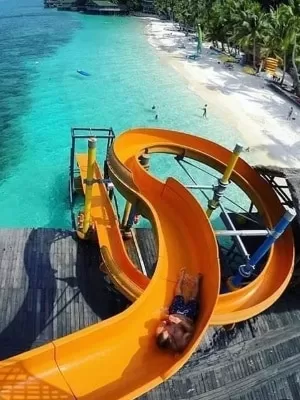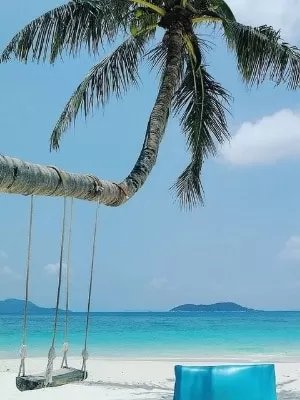 Mersing, where you board a speed boat to Rawa, is a small town (known in Malay as a mukim) in the southern state of Johor. It mainly functions as a departure point for island tourists. Other than Rawa, the jetty at Mersing is also used by tourists heading to Tioman Island.
However, despite the town's size, you can still find many restaurants, cafes and traditional coffee shops. There is a central district hospital here and several private clinics. The town also has branches of the most popular banks in Malaysia.
Food and accommodation prices are very affordable at Mersing. Especially when compared to islands such as Rawa and Tioman. Travellers may consider putting up a night here and not having to rush to catch a boat out to sea the next morning.
How To Get To Rawa Island
You can depart from Mersing Jetty to get to Rawa. From Mersing, the Island is a 30-minutes speed boat ride.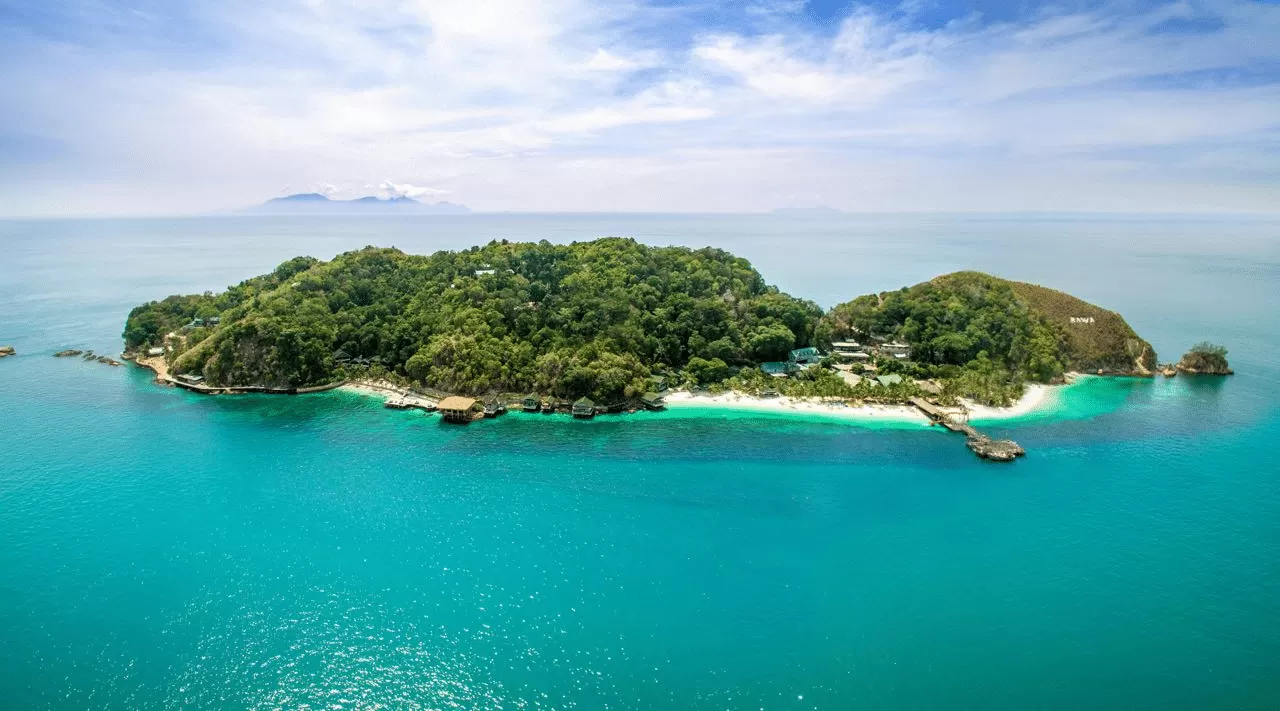 The peak season for Rawa is from April to October (smack in the middle of the dry season), with tourist numbers spiking during Malaysian school holidays or long weekends (weekends with adjacent public holidays)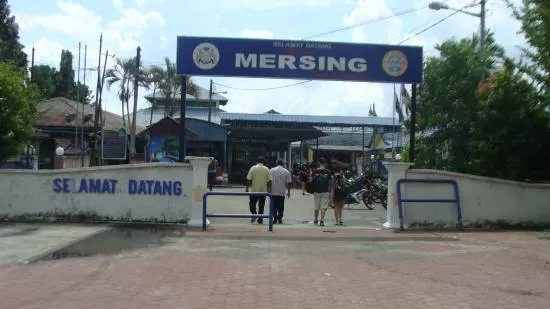 During the peak season, you'll find many speed boats moving between Mersing and Rawa. This number drops to 1 or 2 trips a day during the offseason. It is better to book a Rawa resort package where boat transfers are included and fully arranged by the resort.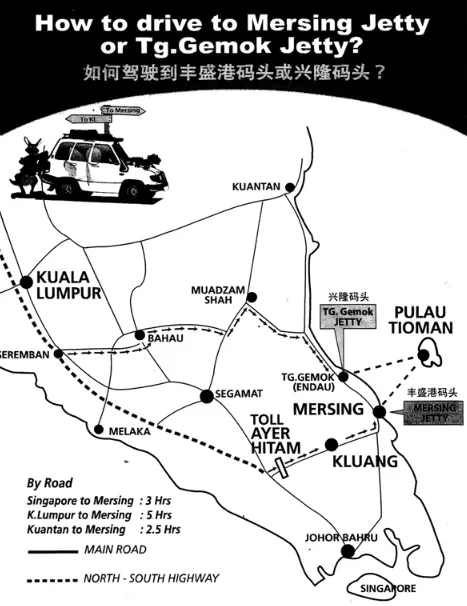 To get to Mersing, travellers from Kuala Lumpur can get here via coach (5-hour journey). Travellers from Singapore can choose from several coach companies providing a few trips per day to the jetty. You can also drive there yourself via highway.
Flying is also an option. You can catch a plane from KLIA to Senai Airport (best if you plan to visit Johor Bahru before visiting Rawa), followed by a 3-hour coach ride to Mersing Jetty.
Getting To Rawa Review
Pros:
Short distance from the mainland
Resorts make all transport arrangements for you
Lots of things to do and eat at Mersing, cheap accommodation too
Cons:
Harder to find transport if you're not travelling with a resort package
Fewer boat trips during off-seasons
Getting to Pulau Rawa is easy. The island is very close to the mainland (It only takes 30 minutes to get from Mersing to the island), especially when compared to other islands in Malaysia. Its short distance ensures that you waste less time getting there and more time frolicking on the beach of your dreams.
In terms of getting to the island and how accessible Pulau Rawa is, we give it a 5/5 rating.

Rawa Island Activities Review
Rawa can be one of the most relaxing places to be. But don't let its peaceful demeanour fool you. The Island also offers rich eco-tourism activities for adventurous travellers.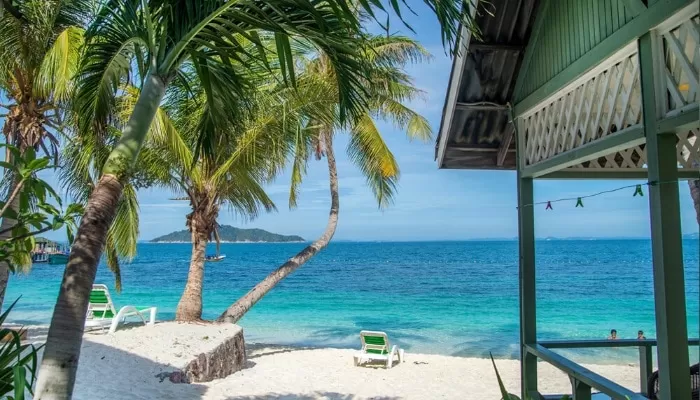 Of course, being a protected island, there are no motorised water sports here.
However, the Island's resorts offer ready equipment rentals for many eco-friendly water activities. Marine-lovers can choose to snorkel, dive, kayak, paddleboard, or just go for a refreshing swim in the gorgeous South China Sea.
Underwater viewing at Rawa is stellar as well. Doing these water activities, you have a high chance to spot the Island's thriving marine life and colourful corals.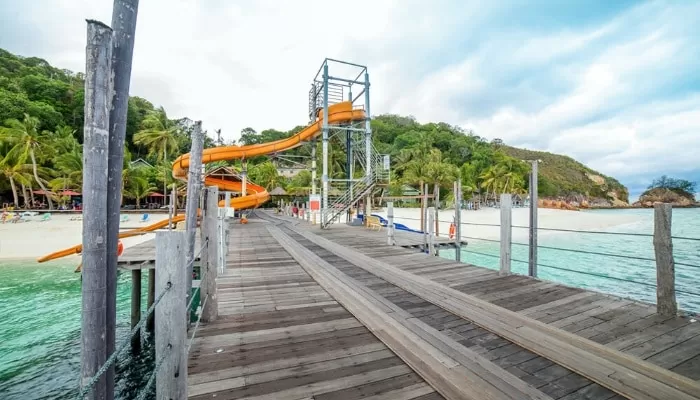 Rawa is famous for its gigantic slide at Rawa Island Resort. It loops around and flings riders into the sea. It is undoubtedly one of the most fun experiences at Rawa. If you're visiting, make sure you stop by! The slide is free and open to all.
Land-blubbers are not left out at Rawa, either. There is a Hilltop Trail that leads to the Island's highest point. Early trekkers can catch the magnificent sunrise and a panoramic view of Pulau Besar, Pulau Tengah and Pulau Hujung in the distance.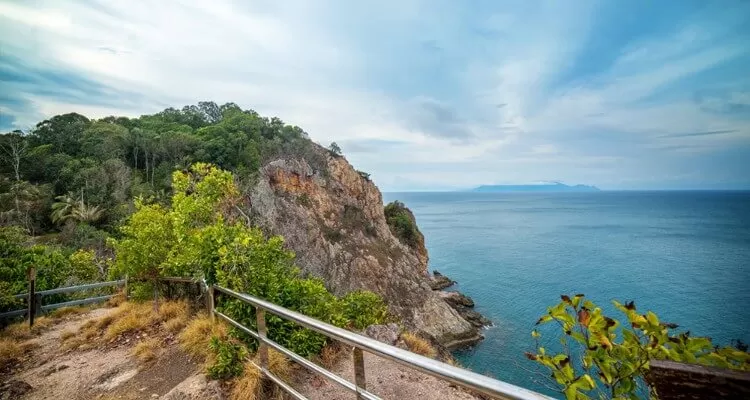 Besides, you can always enjoy sunset walks by the beach, explore Rawa's gorgeous beaches, partake in beach sports like volleyball and football, work a sweat on trampolines, play board games with friends and family, take casual strolls or swims around the Island.
Rawa Island Activities Review
Pros:
Lots of relaxing water activities
Beautiful marine life for you to admire
Land activities for non-swimmers
Resorts provide all necessary equipment
Activities for all ages
Cons:
No motorised water activities
Not as many activities or options when compared to other busy islands
We think that Rawa Island has enough activities to last you a few days. But at its core, it's still a place to relax and unwind in blissful privacy. If you want a calm holiday with some fun moments in between, then Rawa is for you. If you're looking for an action-packed island holiday itinerary, Langkawi Island or Tioman Island might be more suitable for you.
We think that Rawa Island deserves a 4/5 star rating for activities.

Suggested Read: 8 Things You Need To Know About Rawa Island Before You Set Foot On it
Rawa Island Accommodation Review
There are two accommodation options for travellers on Rawa Island: Rawa Island Resort and Alang's Rawa Resort. There are significant differences between the two. We'll compare them and give them individual ratings in this section.
Rawa Island Resort
Rawa Island Resort (formerly known as Rawa Safari Resort) sits near the Island's jetty. The resort is well maintained, with lush surroundings and clear footpaths to help you navigate.
The beach is safe and beautiful – suitable for families with young children. There are plenty of corals and fish nearby the beach or jetty. You can jump in and be immersed in a thriving underwater world almost immediately. The resort offers equipment rentals for common water activities like kayaks, snorkelling kits, paddleboards, and diving equipment.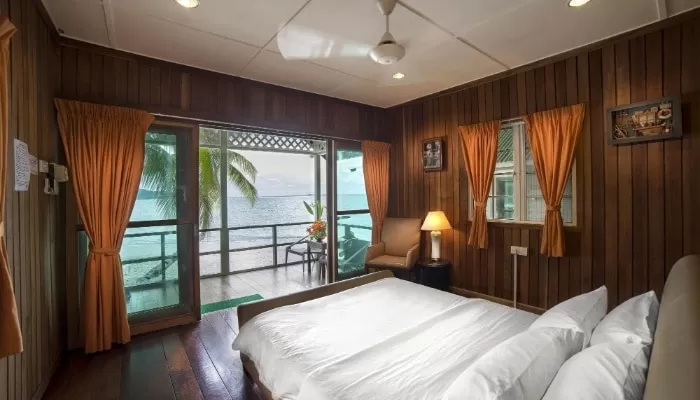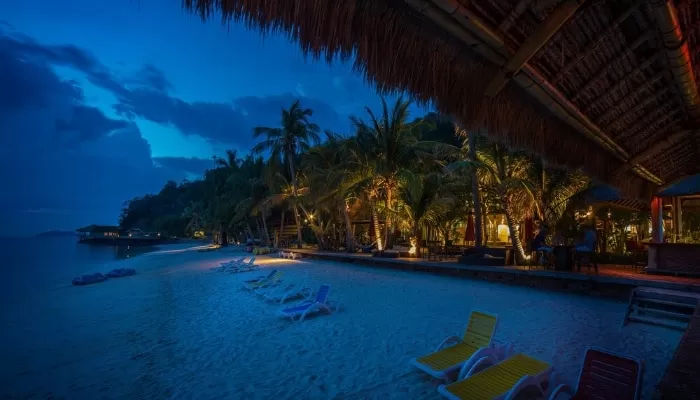 Guests can also explore other activities around the resort such as the Rawa slide, Hilltop Trail (a few steps behind the resort) and a luxurious spa treatment.
With Rawa Island Resort, the beach is literally on your doorstep, as the resort boasts exclusive beach bungalows and chalets with front-row seats to the beautiful ocean view. Rooms are clean and comfortably furnished, with air conditioning and WiFi at the common areas. It is exactly what you'd expect from a premium island resort.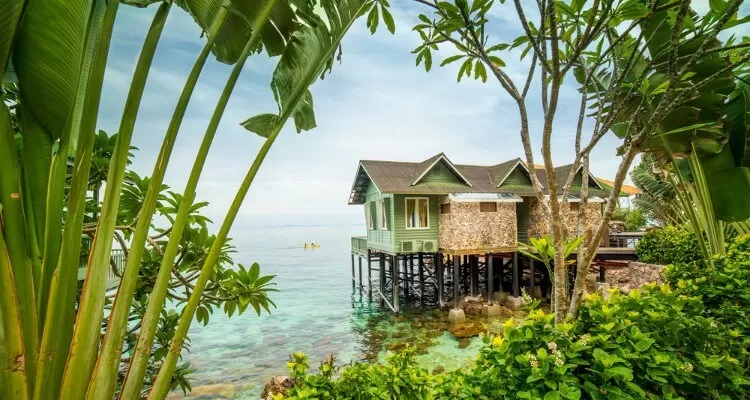 The resort's restaurant serves local (Malay), Chinese and Western cuisines. An island holiday is not complete without some fresh seafood and sizzling barbecue dinners to end a fun day.
Rawa Island Resort Review
Pros:
Comfortable resort living
Excellent facilities and overall cleanliness
Great sea views and beachfront access from rooms
Most activities on the Island can be done here
Cons:
Slightly pricey
WiFi only available in common areas like restaurant and lobby
As far as eco-resorts go, we think that Rawa Island Resort is one of the best out there. The resort really makes you feel comfortable, even when you're staying on a piece of sand in the middle of the ocean.
We give Rawa Island Resort a 4/5 rating.

Alang's Rawa Resort
The other resort on the Island is Alang's Rawa Resort, situated some ways south of Rawa Island Resort. Alang's Rawa Resort is a suitable backpacker lodging for travellers on a budget. While it's still enjoyable for a weekend's stay, it doesn't give off a 'resort' or premium island living feel as much as its competitor does. In many ways, it is more of a hostel than a resort.
Facilities here are pretty simple. First, there is no air conditioning in rooms. In our Malaysian climate, especially during the day, temperatures in rooms can get uncomfortably high. Fresh water isn't provided for guests to shower with or drink. The resort does offer fresh water for sale in plastic bottles, though. The resort also does not accept credit cards. Everything will have to be paid for in cash.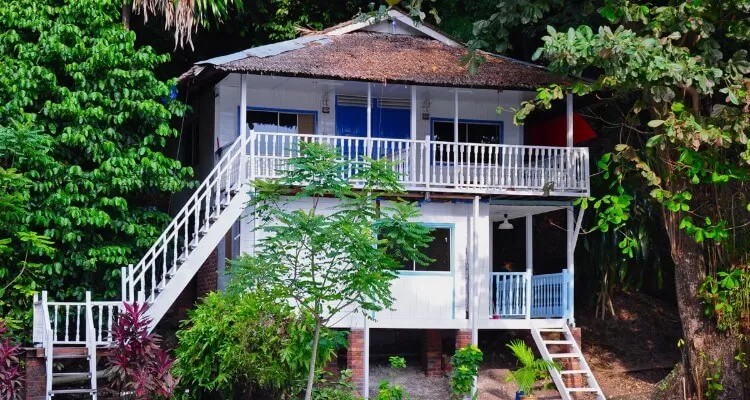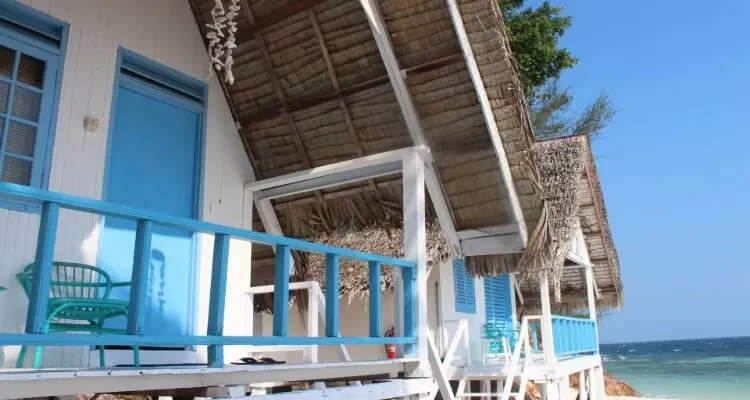 The rooms are basic. There are no shelves or hangers so you'll have to make do with clothes on the floor. Also, take note that the resort does not provide any cleaning service for the duration of your stay. There is also no WiFi anywhere in the resort.
However, similar to Rawa Island Resort, Alang's rooms also offer great views of the sea. They also have a beachfront option for guests who want more from their stay.
The food here is excellent. On Saturday, the resort serves a sumptuous dinner buffet with fresh ingredients and seafood. On normal days, guests can choose from a set menu that varies daily.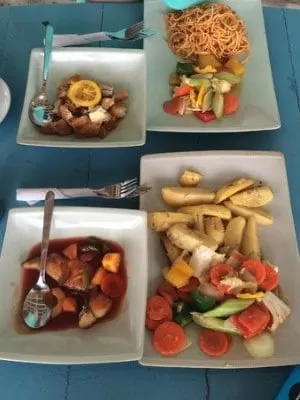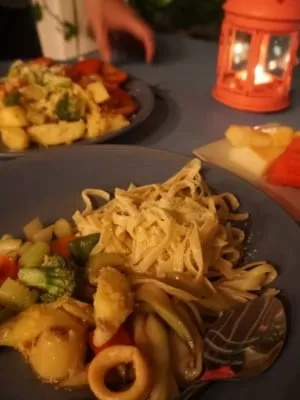 Talking about the general ambience of the resort, it isn't the typical relaxing island vibe you might expect. Travellers looking for a quiet stay will be disappointed. During dinners, music blares loudly and it's common to see guests drinking and talking loudly into the night. This, coupled with poor room insulation, can make for an uncomfortable night's rest.
On the weekends, the resort hosts parties. So if you're looking for a more social island experience with lots of noise and drinks, then Alang's might suit you perfectly.
However, we suggest families and couples to stick with Rawa Island Resort for a quieter and stress-free island getaway.
Alang's Rawa Resort Review
Pros:
You get to enjoy beach views and island living at a slightly lower price
Delicious food
Cons:
Lacks many amenities like air conditioning, WiFi, room furniture
Resembles a hostel more than a resort
No room cleaning service
Noisy ambience and rowdy crowds
No fresh water for showers or drinking
Few activities and far away from the Island's Hilltop Trail and Rawa Slide
Alang's Rawa Resort does not offer the same comfort level or facilities as its competitor, Rawa Island Resort. However, it is a viable option for travellers looking to visit Rawa on a lower budget. You get what you pay for, with minimal facilities and extremely basic room conditions.
Alang's Rawa Resort gets a 3/5 rating.

Package Prices at Rawa Island
Overall, the Island is on the pricier side because of its exclusivity and untouched natural beauty. Transporting supplies and food from the mainland also incur extra costs.
Rawa Island Resort offers 3D2N full-board packages starting at RM1,180/pax for a Hillside Deluxe Room. Beachfront rooms start at RM1,820/pax.
Alang's Rawa Resort prices start at RM810/pax for 3D2N stay at their Jungle Side Rooms. Beachfront rooms start at RM940/pax.
Please note that the rates displayed above are for two adults sharing a room.
This fee is for a full board package, including meals, transport and accommodation for two nights. Activities, tourism tax, travel insurance and marine park fee are not included. Additional charges for activities and rentals are also not included.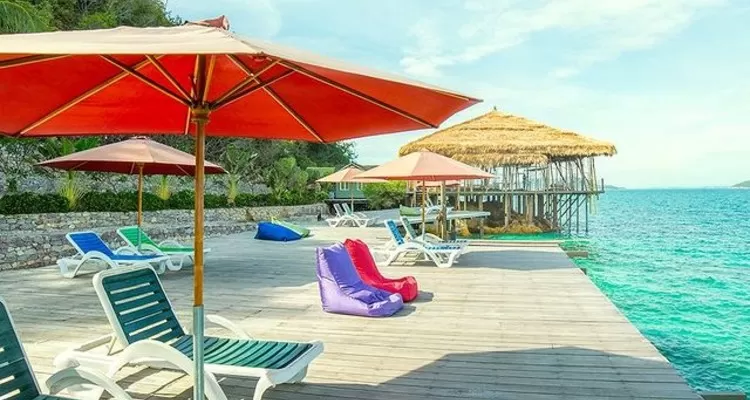 By the way, you won't find 1-night packages here. One night is too short to enjoy all that Rawa offers, anyway!
Conclusion: Is Rawa Island Worth The Price?
This is the big question for our review. Is Rawa Island worth the price you pay?
The price is steeper than other island packages in Malaysia, that's true. But you get a lot for what you're paying.
So, the answer is yes.
It has more than enough to fill your holiday with memorable moments for an island vacation and offers an excellent value proposition for travellers.
It boils down to how much you value privacy and peace of mind while on holiday.
Getting to Rawa Island is a breeze. The distance is not very far and you save a lot of time travelling. Staying at Rawa Island Resort, you're provided with a comfortable, quiet stay while maintaining easy access to many fun island activities. Comprehensive island packages offer everything you need for a fantastic holiday without you having to fret about any of the planning details. We end this Rawa Island review on a positive note and encourage you to experience for yourself what Rawa Island has to offer!
---
Popular 3 Days 2 Nights Rawa Packages