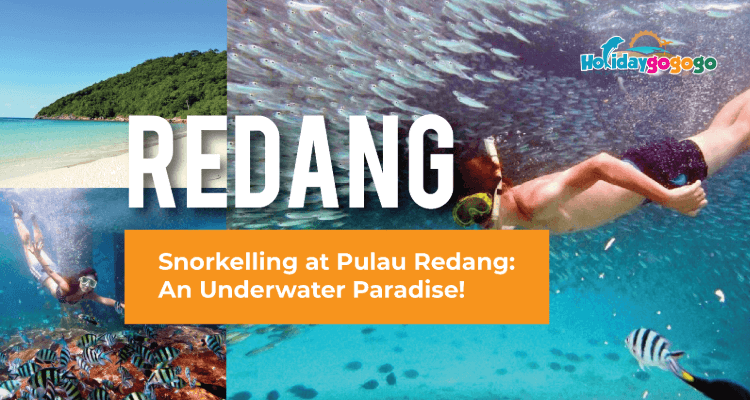 For those who are looking for a trip to discover the beautiful underwater marine life and have no idea where to go, consider Redang Island! Located in the state of Terengganu, Malaysia, this paradise island has many unique things to offer. The marine life here is not only perfect for exploring via a diving trip, but snorkelling around the house reef will also offer an exciting experience for visitors of With all the snorkelling equipment, tours and excursions package widely available on the island, your vacation in Redang Island must be fun-filled and exciting.
What To Expect From A Redang Snorkelling Experience
Redang Island is made up of nine islands that are all next to one another. The tropical island paradise boasts a warm climate, beautiful beaches, and thrilling eco-friendly water sports (this means no motorised sports like jet skis). Snorkelling at Redang Island is a must-do activity and experience in Malaysia. Redang Island's sandy beaches and crystal clear water make for the perfect snorkelling experience, allowing you to get up close and personal with marine life.
Snorkeling trips are included with all of the resorts' holiday packages, and snorkelling equipment such as goggles, snorkels, and life jackets are available for rent. Snorkeling is suitable for young children, the elderly, and even non-swimmers. Simply put on a life jacket, goggles, and dive in! If your health and hygiene are essential to you, you might want to carry your own.
Your boat operator also doubles as snorkelling guides. They will accompany snorkellers on boat snorkelling trips to ensure the location is secure and free of currents, as well as to provide assistance. Snorkellers are often given bread to feed the fish. There are no lifeguards or guides for those snorkelling off the beach on their own, so do it at your own risk. However, it is quite safe when snorkelling near the beach provided you don't wade too far out from the safety lines.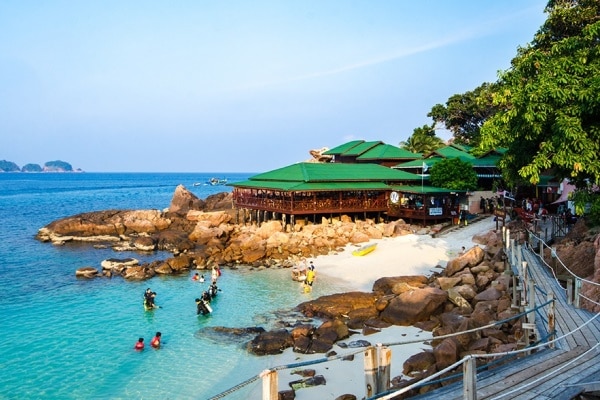 Where to Snorkel in Pulau Redang
With more than ten snorkelling spots in Redang, Tanjung Tengah in Pasir Panjang beach homes to one of the busiest and accessible house reefs around the island. The southern part is commonly recognized as the 'Shark Bay' as the reefs often surrounded by baby blacktip sharks. The perfect time to get close to this shark species is between April and August, not only a few of them but plenty of them wandering around the area. Also, inhabitants in this reef are turtles, schooling needlefish, squid, barracuda, orange-striped triggerfish and the other typical reef fishes.
At the southern part of Pasir Panjang is Tanjung Mak Cantik. The snorkelling area begins at the beachfront of Redang Reef Resort till the resort's back beach. It is very easy to get into the water and snorkel around the reef from the beachfront of the resort. Just get in and swim along the rocky outcrop, you will discover stingrays hiding under the table coral or rocks, some other residents include squid, titan triggerfish, porcupine fish, clams, giant grouper, Christmas tree corals and turtles (occasionally).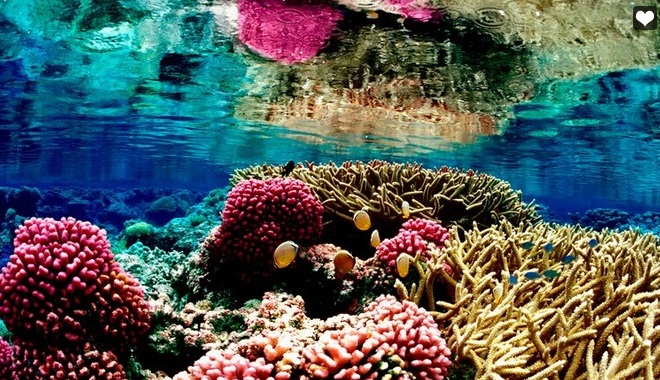 Another crowded and popular snorkelling spot in Redang, the Marine Park Centre is an excellent place for snorkelling. This marine park in Pulau Pinang is mainly covered with hard corals, with 3-6m deep, snorkelers will find no problem to spot a wide variety of underwater marine life wandering around the artificial reef right beneath the jetty. Moral eel and giant grouper are some of the most popular residents here. Damselfish, wrasses, sergeant majors, triggerfish and parrotfish all can be easily spotted. If you are lucky, Napolean wrasses and adult blacktip sharks do visit the surrounding area occasionally.
Other than these popular Redang snorkelling sites which can be sometimes filled full of visitors, house reefs in front of most of the resorts are also perfect for snorkelling.
Hassle-Free Redang Snorkeling Trip
Most of the resorts in Redang do provide snorkelling trips, depending on the type of package that you are looking for, the snorkelling package may include accommodation, transportation to the snorkelling sites, snorkelling equipment and meals at an all-inclusive rate. If you prefer to avoid any hassle that may arise from your arrangement, such a package can be a good option.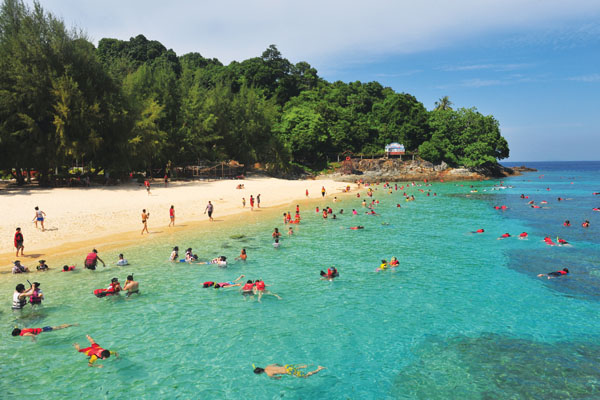 Also, take note that Redang Island can be crowded and filled with boatloads of visitors during peak seasons or local school holidays. If you plan to include Redang into your travel itinerary during your vacation in Malaysia, reserving the resort in advance is a must.
Redang Snorkeling Tour Packages: