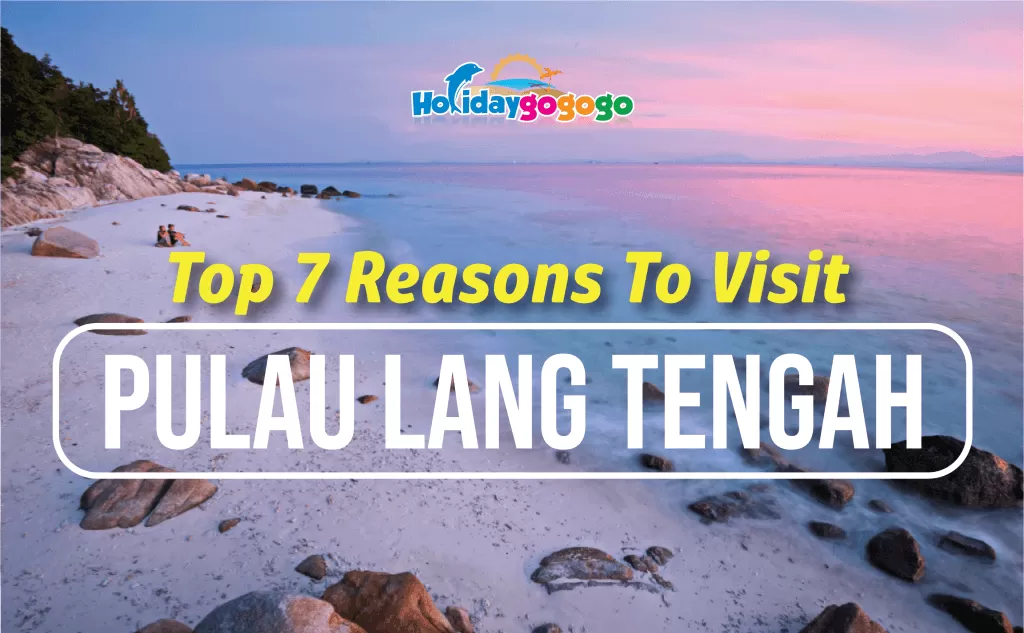 Some call it the Maldives of Terengganu. Some call it a gem in the rough. Others might know it merely as a hidden gem. And you know what? They're right! Pulau Lang Tengah is all these things, and more. I can't express how in love I am with the island's serene vibes, gorgeous views and thriving marine life. Here are seven reasons why you need to visit Pulau Lang Tengah for your next holiday, ASAP!
[lwptoc numeration="none"]
---
Reason #1: It's Super Relaxing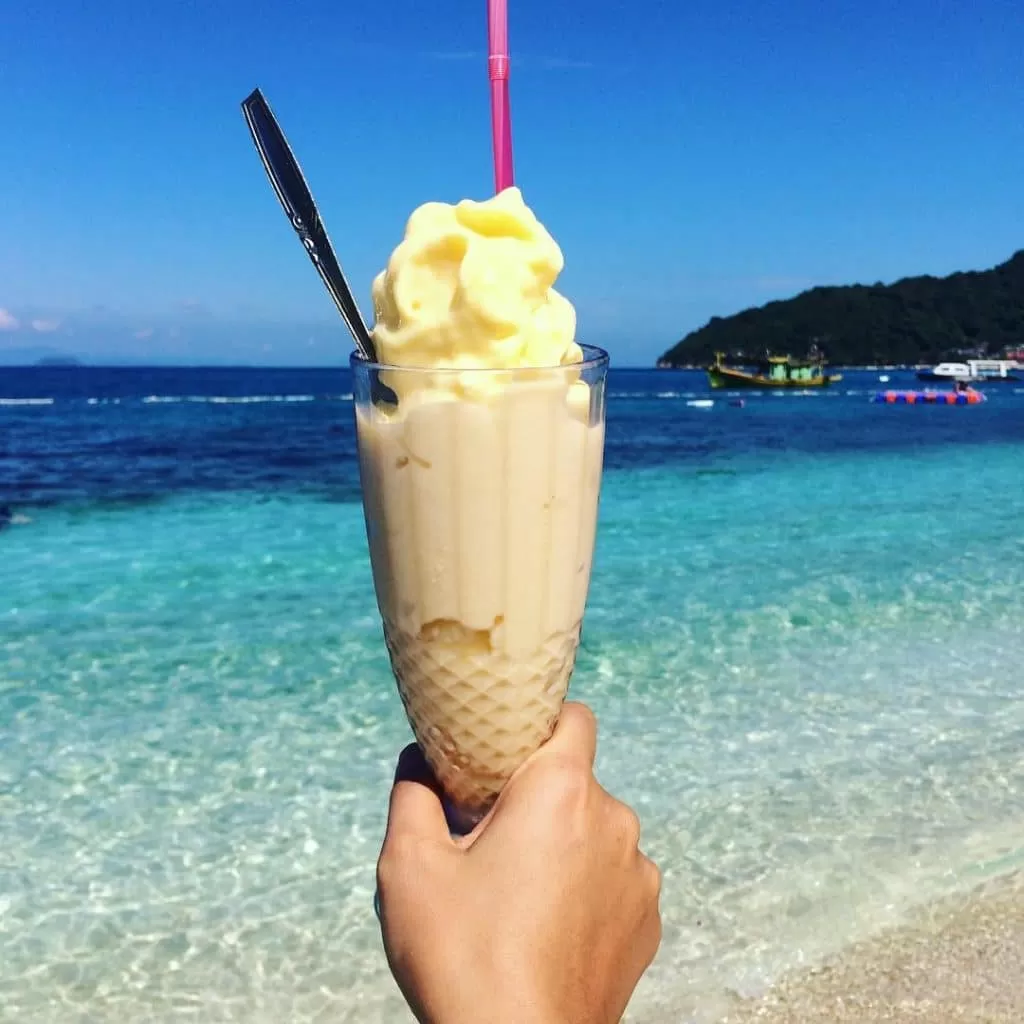 For a long time now, Pulau Lang Tengah has managed to stay away from the limelight of its more popular neighbours such as Pulau Redang and Pulau Perhentian. Located in between them off the coast of Terengganu, Lang Tengah has stayed surprisingly low-key, with most tourists stopping by only for a visit.
This plays well for us as it means more privacy and less chatter and crowds! For those looking to unwind and relax, Pulau Lang Tengah is the ideal choice for a holiday. Kick back on the beach, pick up a book or your phone, sip from a glass of chilled juice and let your worries fade into the distance. The sound of the waves and the calming sea breeze will further lull you into a state of total relaxation.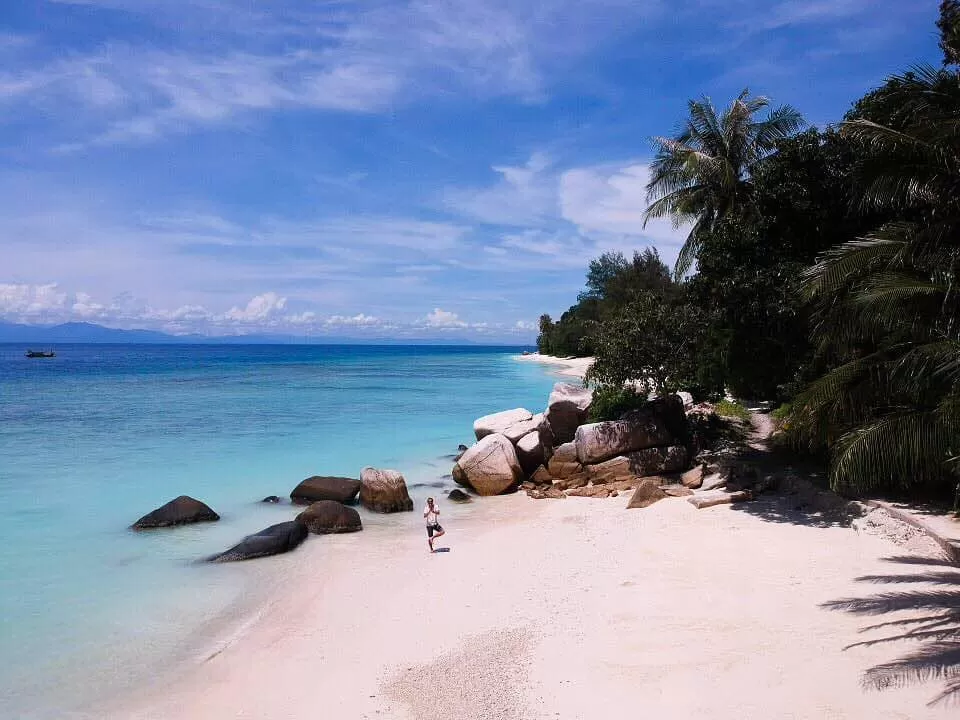 ---
Reason #2: It Has A Thriving Marine Ecosystem
Pulau Lang Tengah is home to vast biodiversity of marine life. The island receives much praise for its beautiful diving and snorkelling sites. Swim with schools of parrotfish, baby sharks, blue-ringed angelfish, clownfish and so much more, amongst beautiful collections of corals and sea anemones. The reefs and corals at Lang Tengah are admittedly better than its neighbouring islands, due to the lower number of tourists that visit it each year.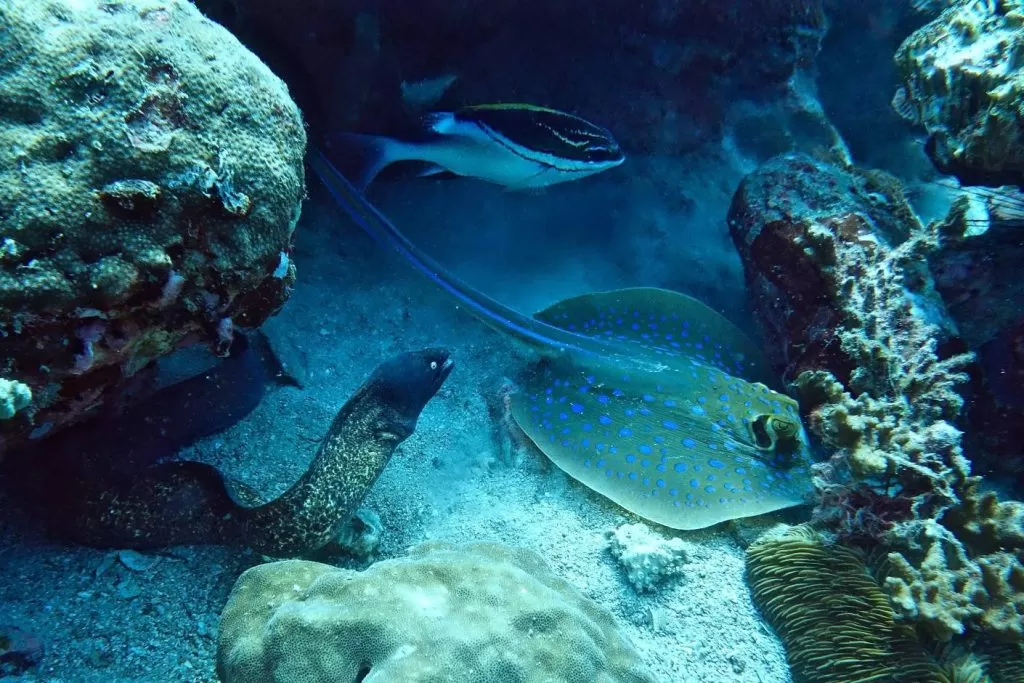 If you're a diver, no worries as Lang Tengah has one of the best dive spots this side of Malaysia! Popular dive spots include Goby Garden, featuring beautiful coral formations as well as colourful soft corals and sponges. You might bump into fascinating creatures such as the Christmas tree worms, tiny decorator crabs, and of course, hundred of gobies. Located on the tip of the island, Karang Nibong Laut is home to barracudas, turtles, sharks, jacks trevallies, and even whale sharks!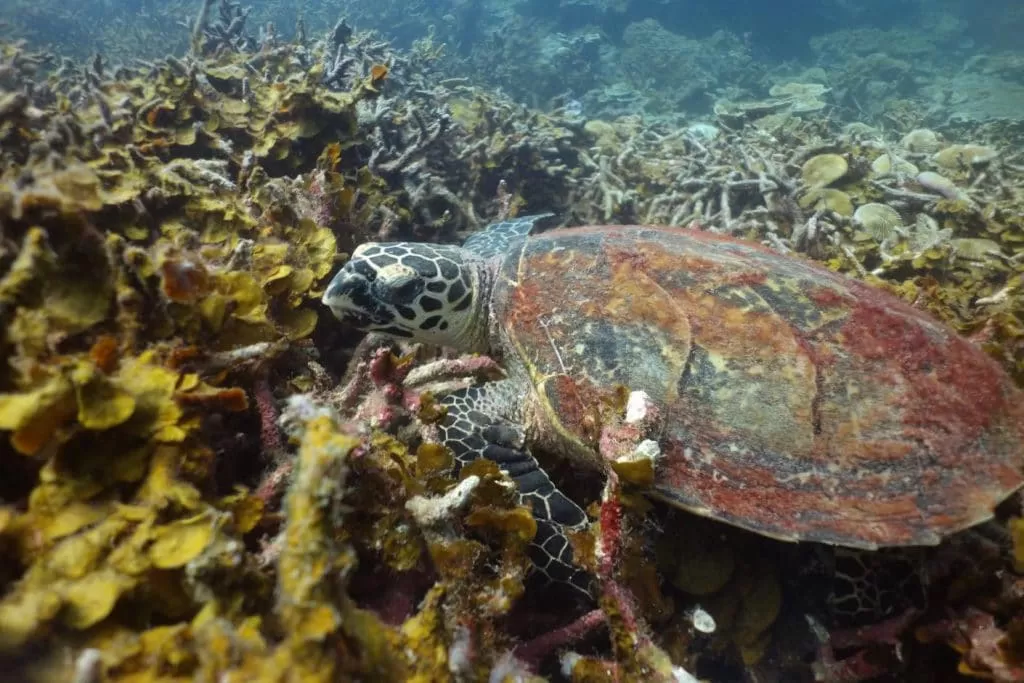 One good thing about Lang Tengah is that you don't have to stray far from the beach to see all these beautiful marine life. You can see most of these by swimming out for a minute or so. You can snorkel on your own even without booking a day's boat trip. And ahem, about the sharks…don't worry, they won't bite.
---
Reason #3: There Are Tons Of Things To Do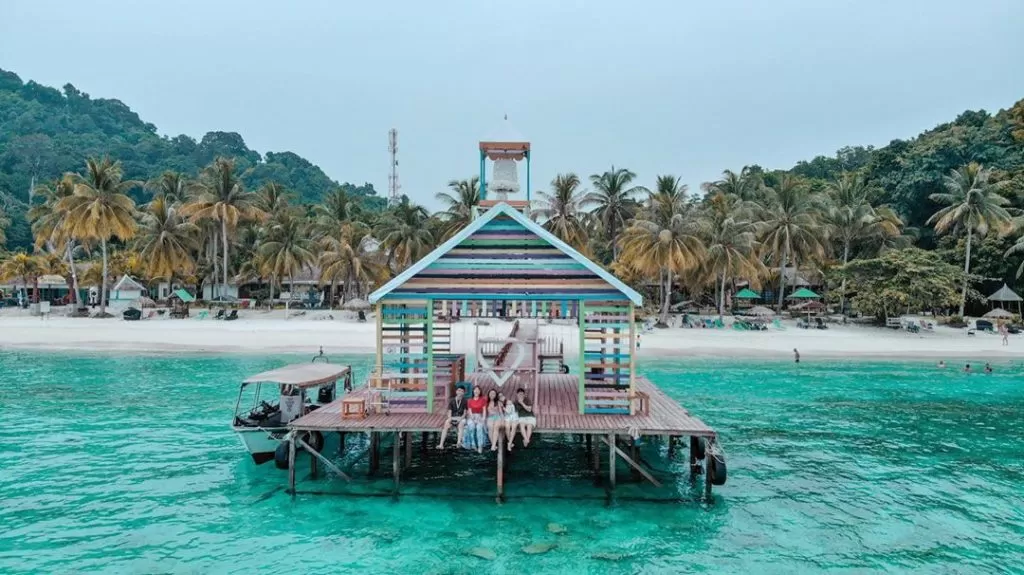 Don't let its size and peaceful demeanour fool you. Pulau Lang Tengah can deliver an action-packed holiday when it needs to. Travellers looking for a more active holiday can choose to snorkel, dive, canoe, kayak, swim, build sandcastles, visit the blue tears, island hop, and of course catch the sunrise and sunset (these are glorious!).  
Adventurous travellers can venture out deeper into land by jungle trekking deeper into the island's jungle. This is an excellent opportunity to discover more of what the island has to offer on land, such as a wide variety of birds, frogs, lizards and insects. There are many trails for travellers to explore, with some more rewarding than most. Check with your resort's reception to find out which is worth your while. If you're a morning person, don't forget to head out on the Batu Kuching trail before 5:30 AM to catch the beautiful sunrise!
I sincerely recommend travellers visit the Lang Tengah Turtle Watch (LLTW) as well. This turtle conservatory can be found on Turtle Bay, a secluded beach among the others on the island.  Besides serving as the main nesting area for many turtles (you can see them on the beach!), this is also where the region's best turtle conservation and research efforts take place.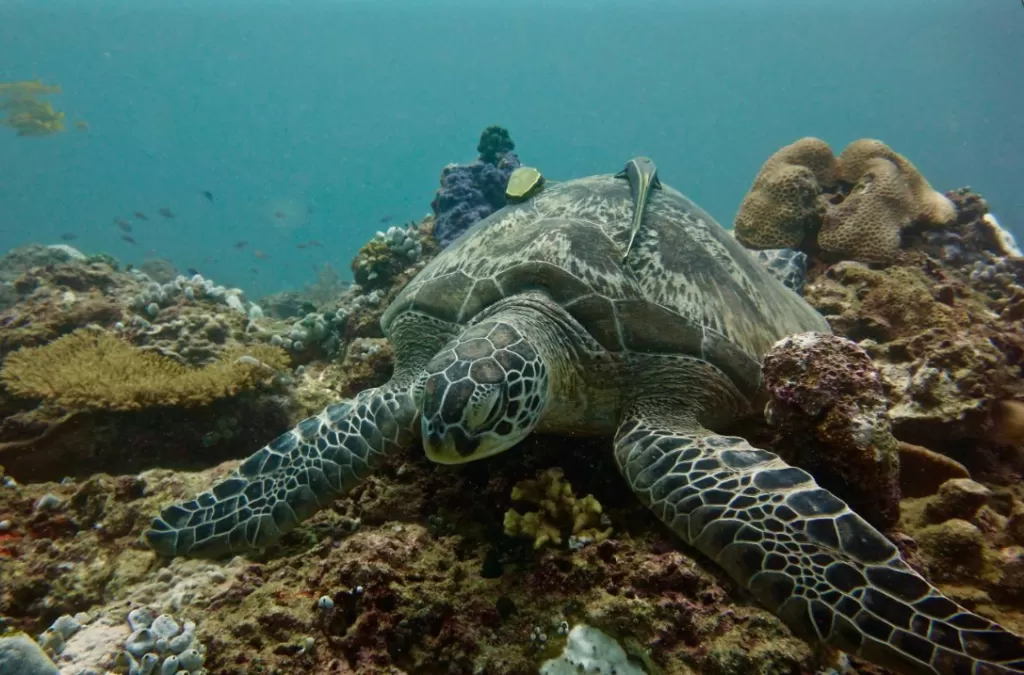 Of course, if at any point you feel like you want to venture out, you can do so by consulting your reception for island-hopping packages. These will usually bring you to the surrounding islands such as Pulau Redang or Pulau Perhentian to explore even more snorkelling and diving sites.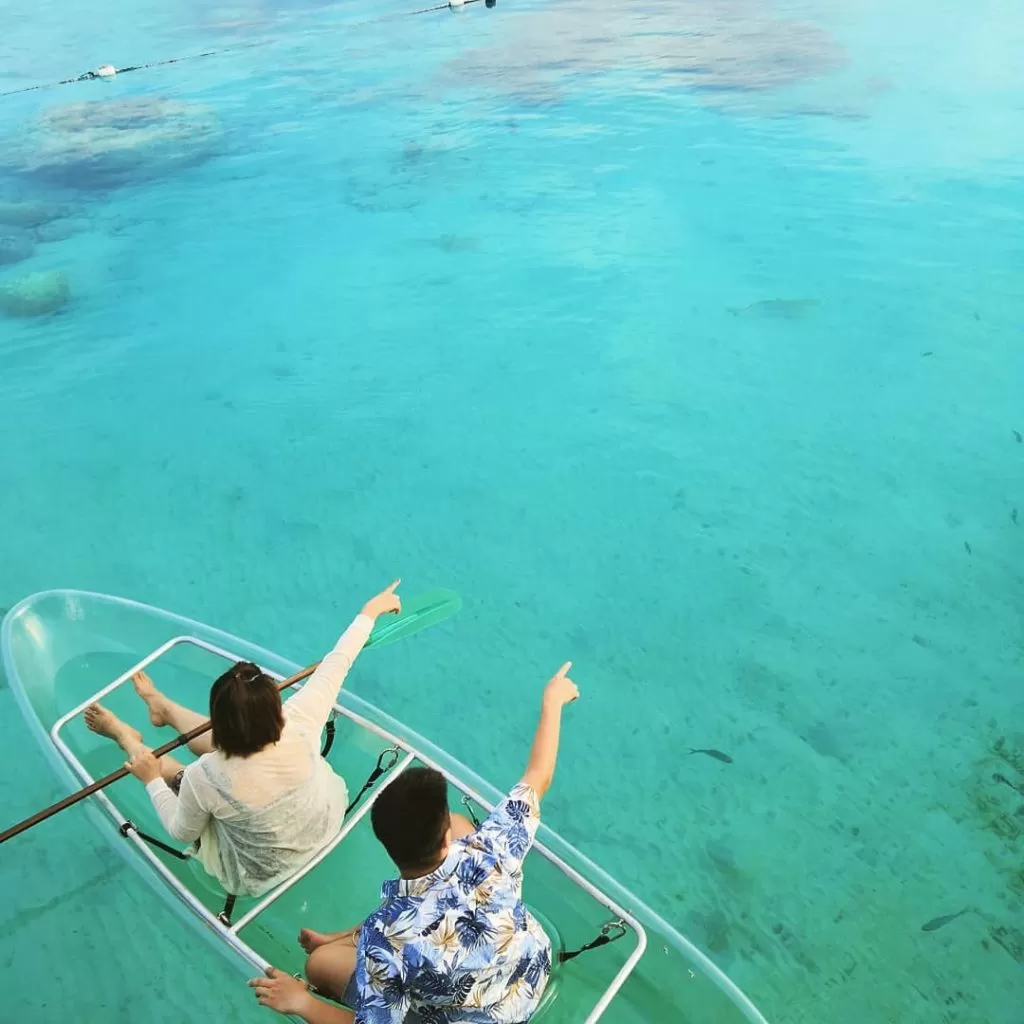 We have ongoing promotions for Pulau Lang Tengah! Click here to find out more.
---
Reason #4: It Has The Best Views
Pulau Lang Tengah is no stranger to pretty views. With sandy white beaches, lush greenery, glorious reefs and an endless sky, Lang Tengah was made to be viewed by the artist in you. Everywhere you go, you will see pristine beach views and water in every shade of blue. Breathtaking indeed!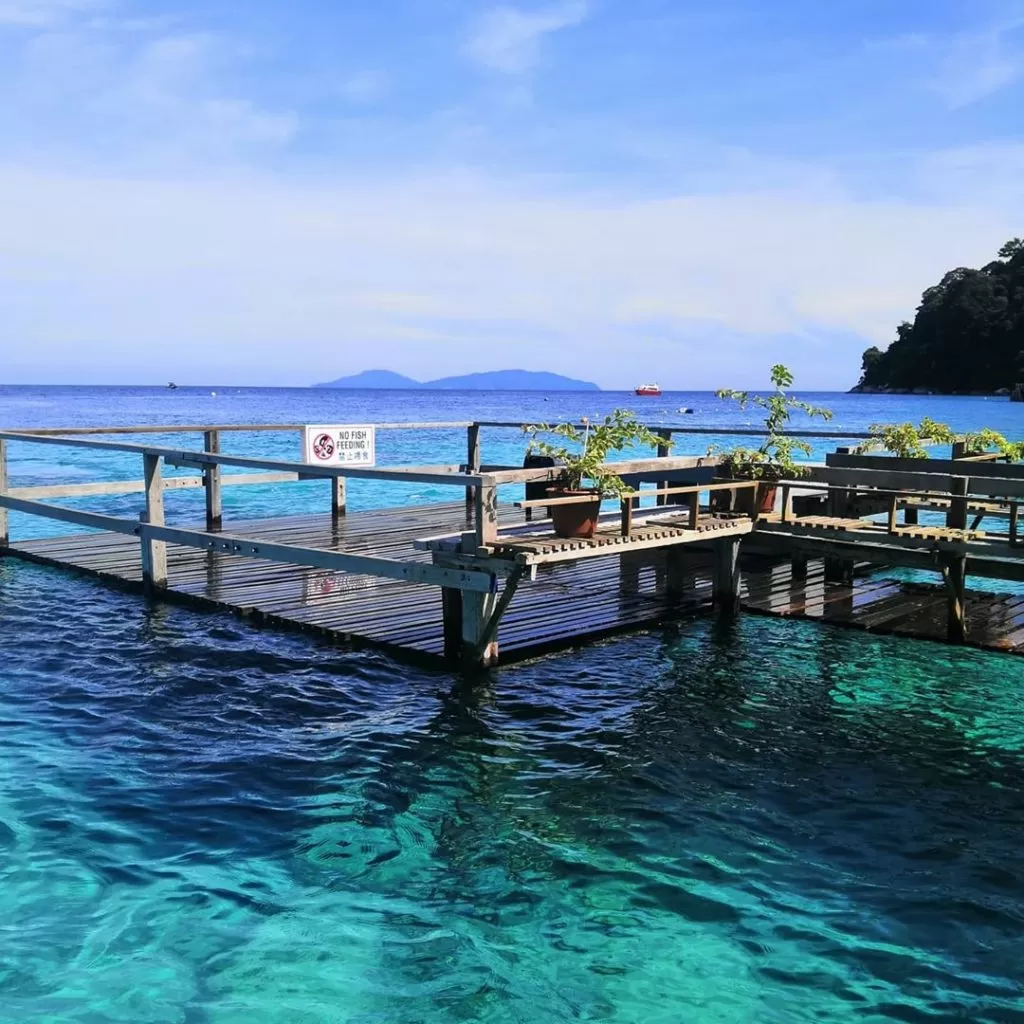 Various spots on the island treat travellers to spectacular views of the sunrise and sunset. This is also an excellent opportunity for couples to re-profess their love for each other. There is nothing more romantic than having dinner by the sea while being bathed in the sun's final, glowing rays. It might even take your relationship to the next level!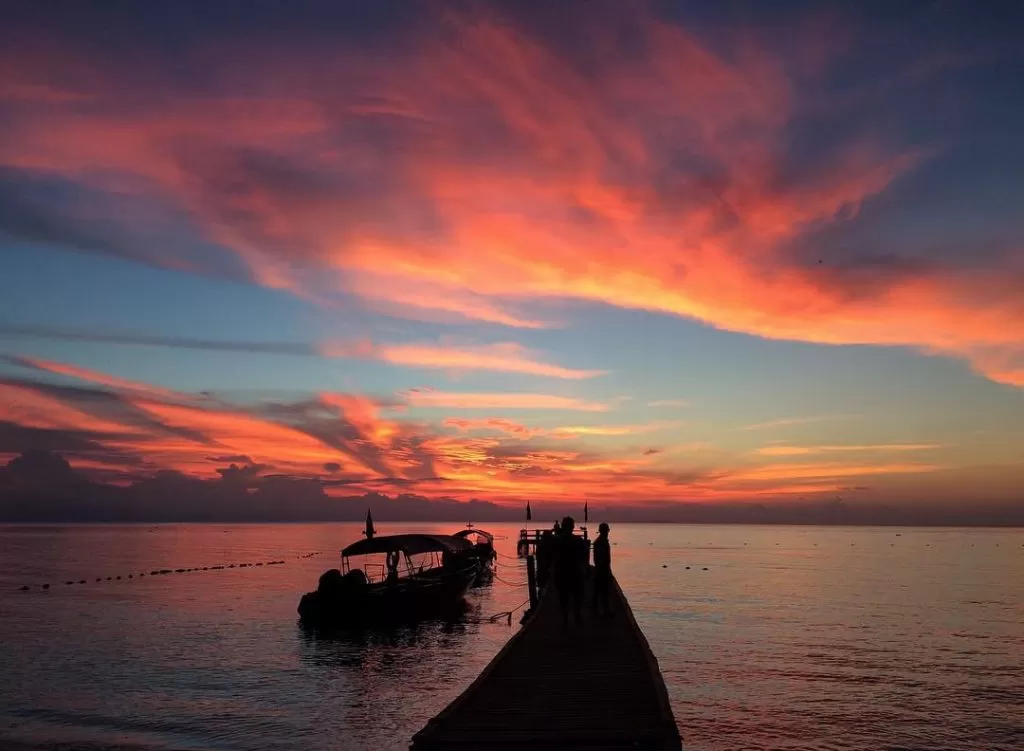 If you didn't already know, this part of the east coast is famous for its starry diamond sky. It's something that you'll rarely see in the city. Once darkness falls, lift your head and be amazed as the entire sky comes to life with glittering constellations and even the occasional shooting star!
Pro tip: For a fun side activity, download Google Sky on your phone and try to spot the constellations.
---
Reason #5: It's All About Living In Style
The island life comes with its luxuries. Pulau Lang Tengah is home to four classy resorts, with different options to cater to each traveller's need. The different options mean you can better customize your holiday to suit your budget. But the best part is that each of these resorts has its very own private beach! That's right. No crowds! So no matter where you choose to stay, you'll be guaranteed a clean, nicely maintained beach that you can swim in per your pleasure – without having to worry about bumping into another fellow human being.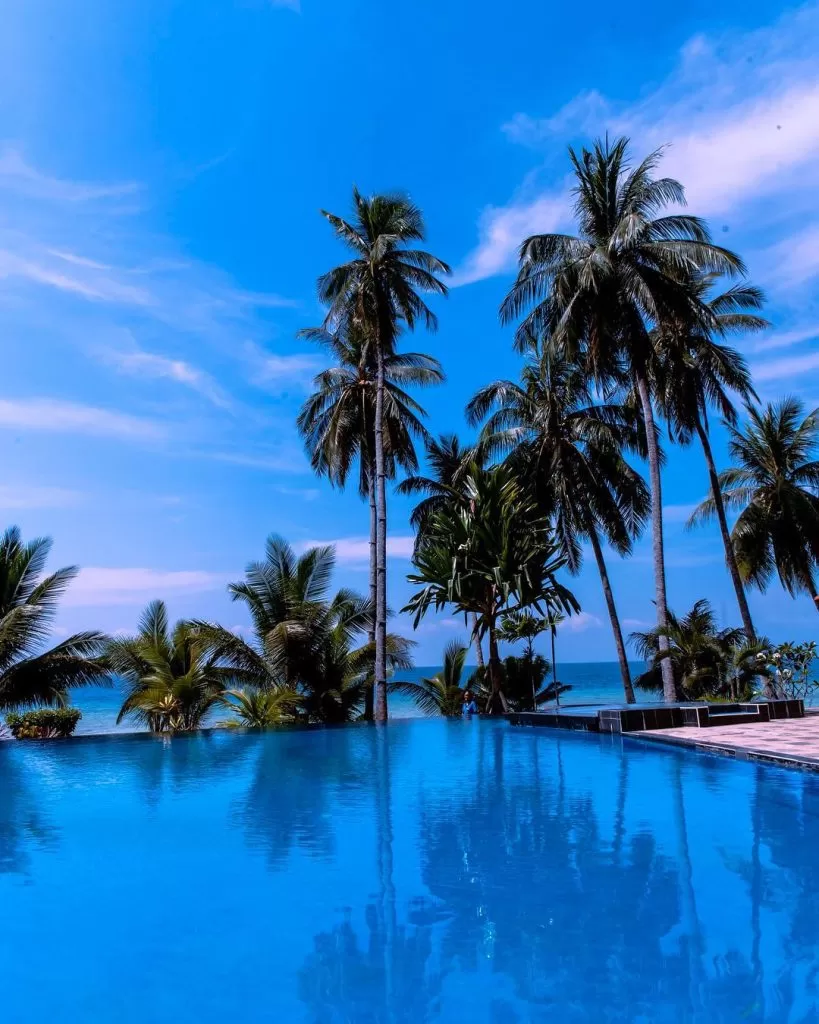 What's better than waking up to the calming sound of waves; the smell of the ocean; and the view of a sea that stretches endlessly into the distance?
---
Reason #6: It's Easy To Get To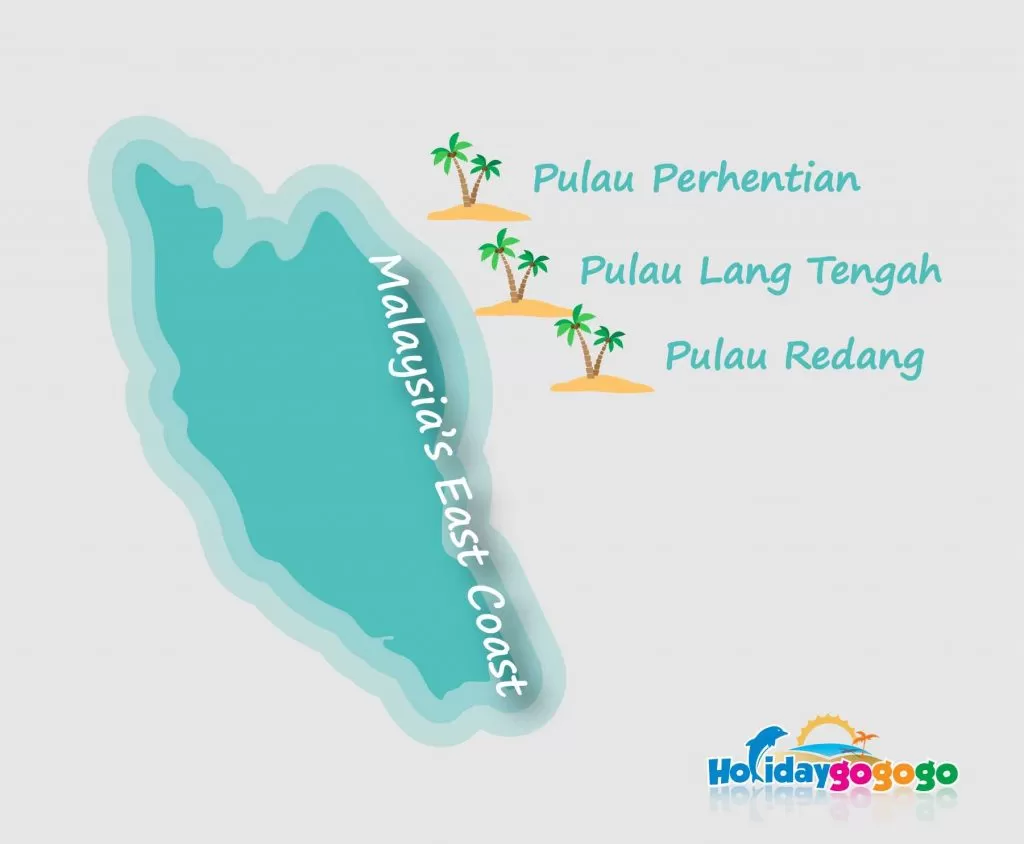 Pulau Lang Tengah sits 40km away from Kuala Terengganu and can be reached via boats departing from Merang jetty. If you have booked a stay at one of the local resorts, your transport will be arranged for you. For any last-minute arrangements, you can also find several boat transfer operators that go out daily. The journey takes about 40 minutes. It is incredibly convenient and straightforward to get to this island.
If you're planning to go to Lang Tengah from the neighbouring islands, enquire at local sites for third party operators who run boat trips there. These are usually common and easy to find. A simpler option is to book an all-inclusive full board tour package to Lang Tengah. These packages include boat transfers, accommodation, food, and even certain activities, depending on your package.
---
Reason #7: The Weather Is Awesome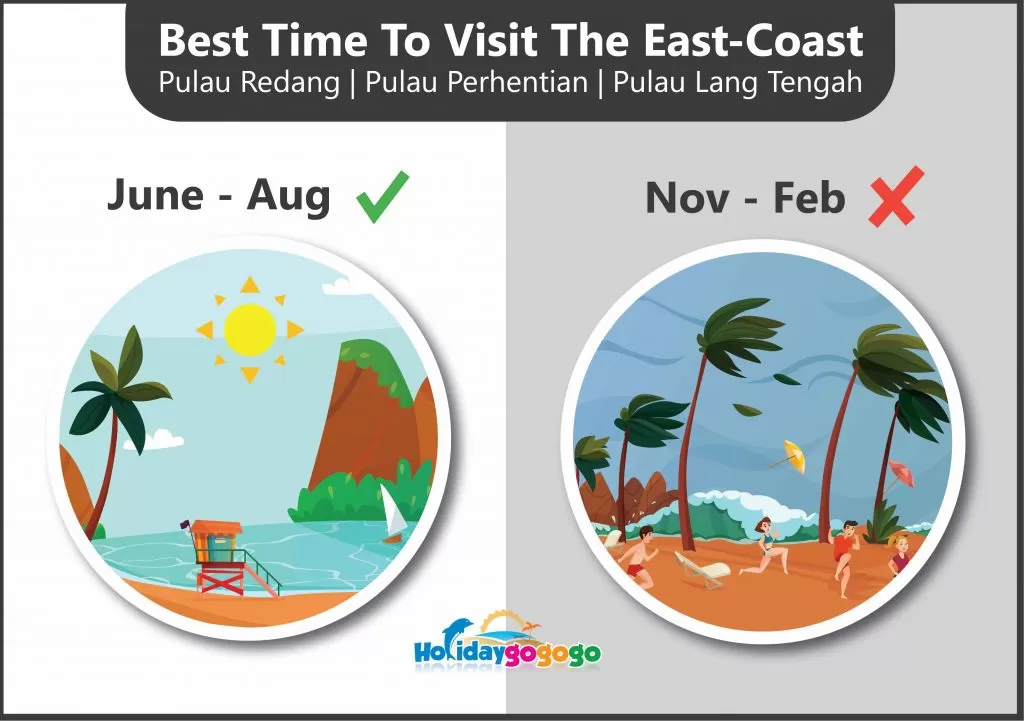 Going to the East-Coast takes some planning. The best time to visit is from June to August. That is when the monsoons stay away and the island climate becomes perfect for you to live out your island dream! The water isn't too cold, while the currents and waves are gentle enough that you can go underwater anytime you want. 
Do note that the islands are closed from November to February, so plan accordingly. If it does rain, rest assured that these areas are known to have short showers and before you know it, the sun will be shining again.
---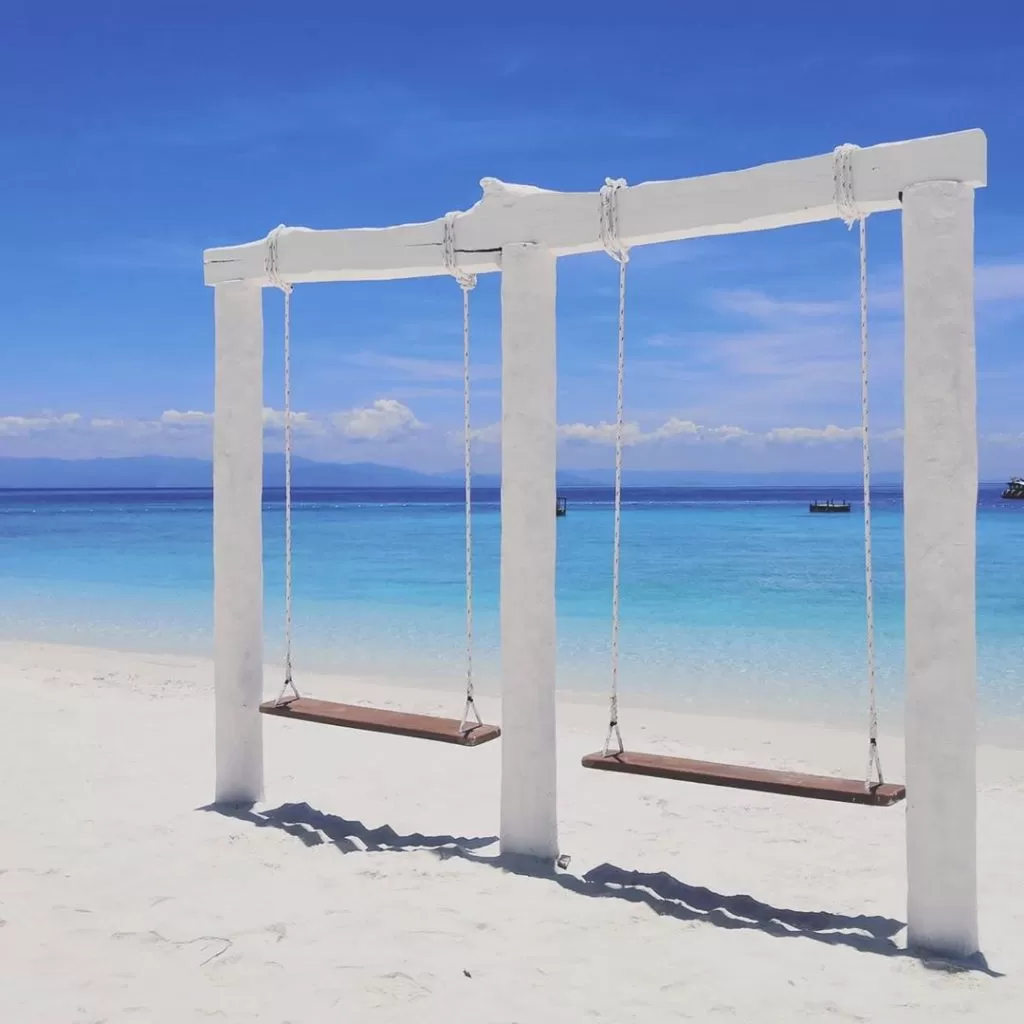 Whether you're planning your next family trip or your next honeymoon, consider Malaysia's very own Pulau Lang Tengah. The island is perfect for anyone looking to get away from the frantic pace of the city – to reconnect with nature. Look no further than Pulau Lang Tengah for your next paradise island holiday! 
Image Credits: @lotd.official11  @k_syazwan  @chlyejie.cj  @evaliaw16  perhentianislandresort.net
---
Lang Tengah Popular Tour Package: