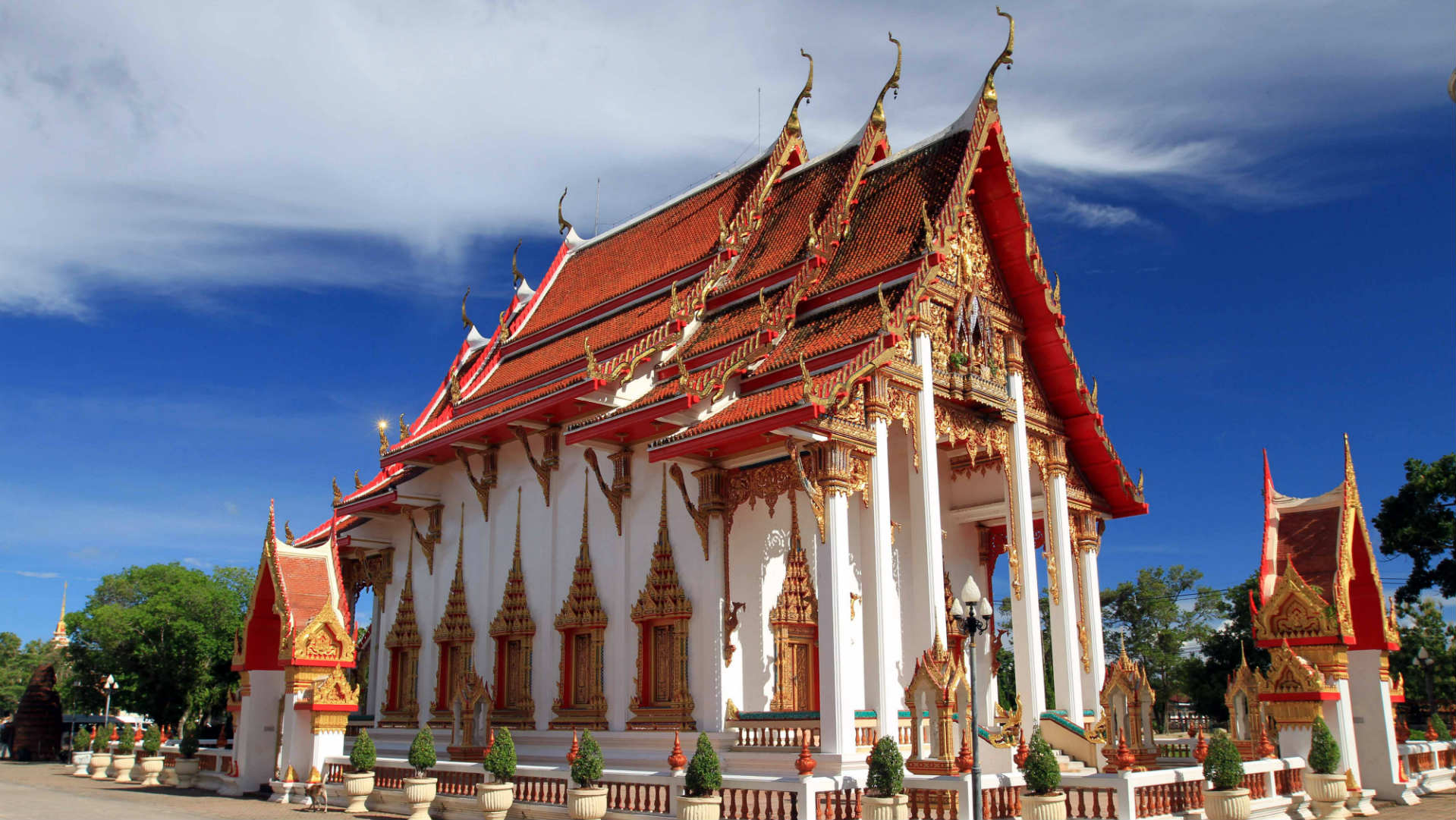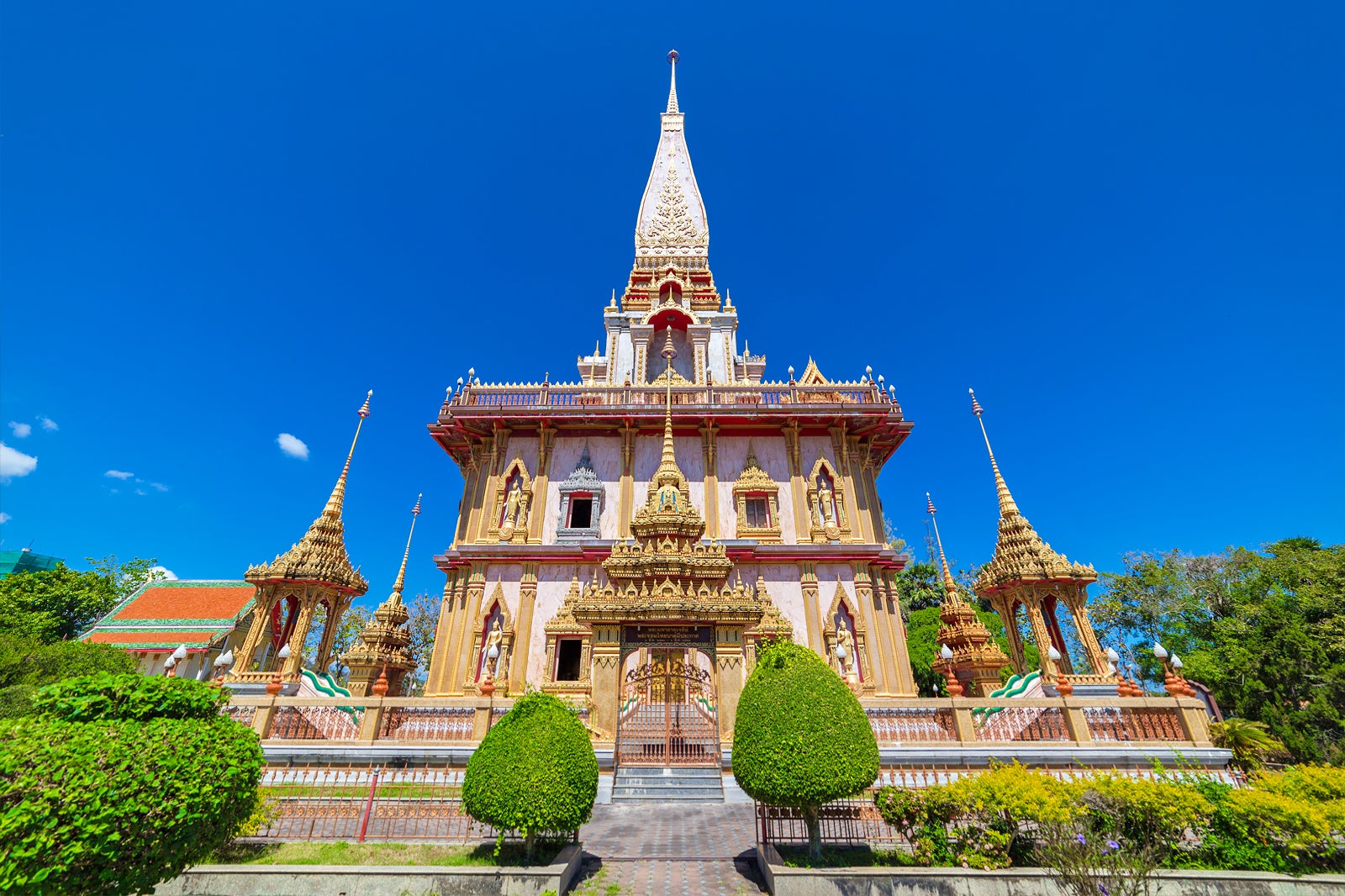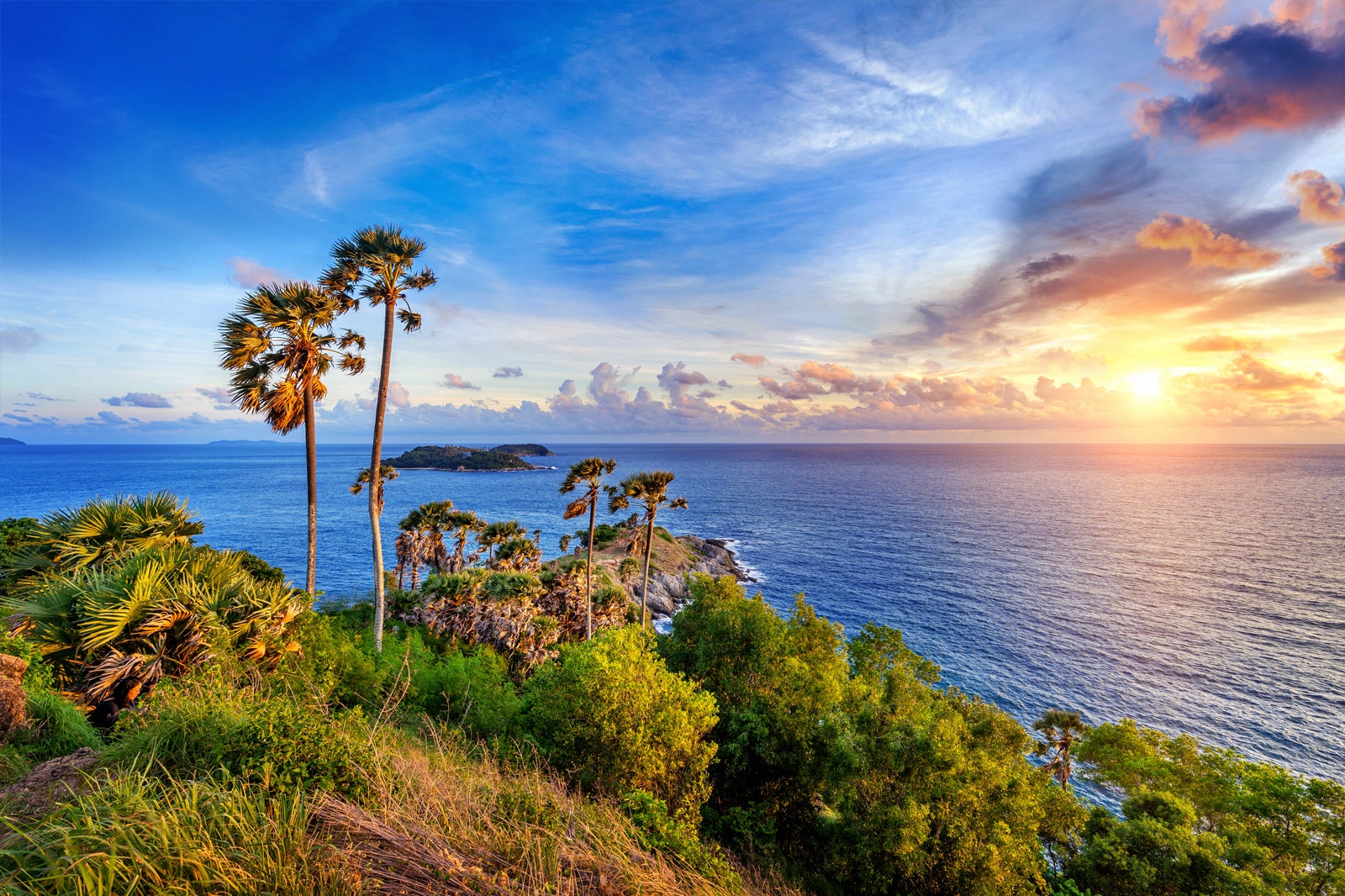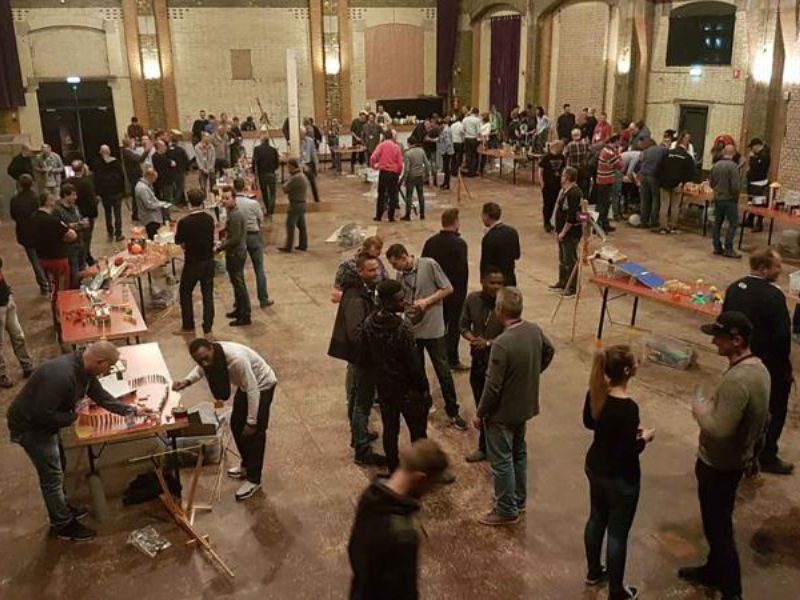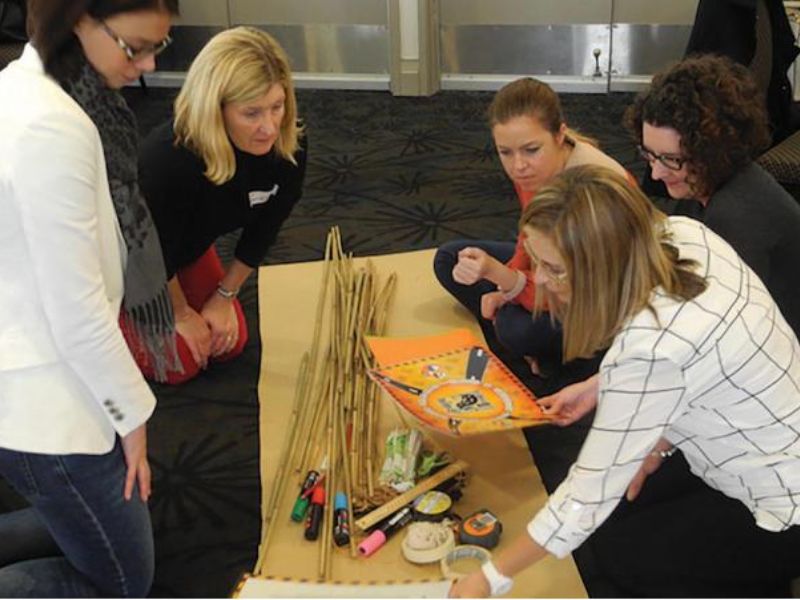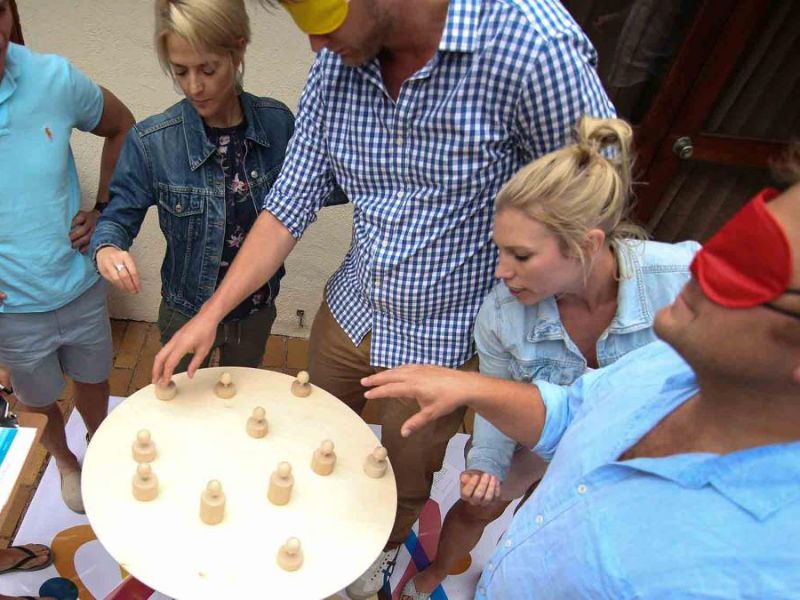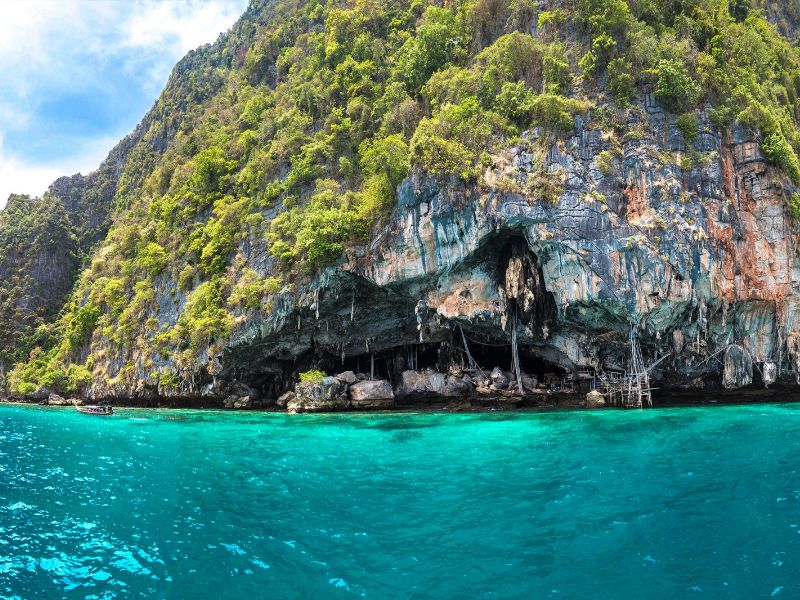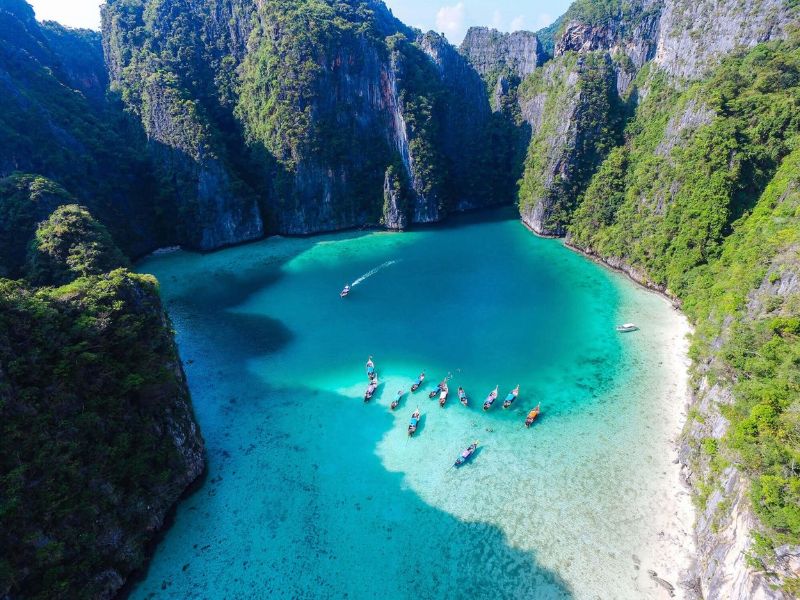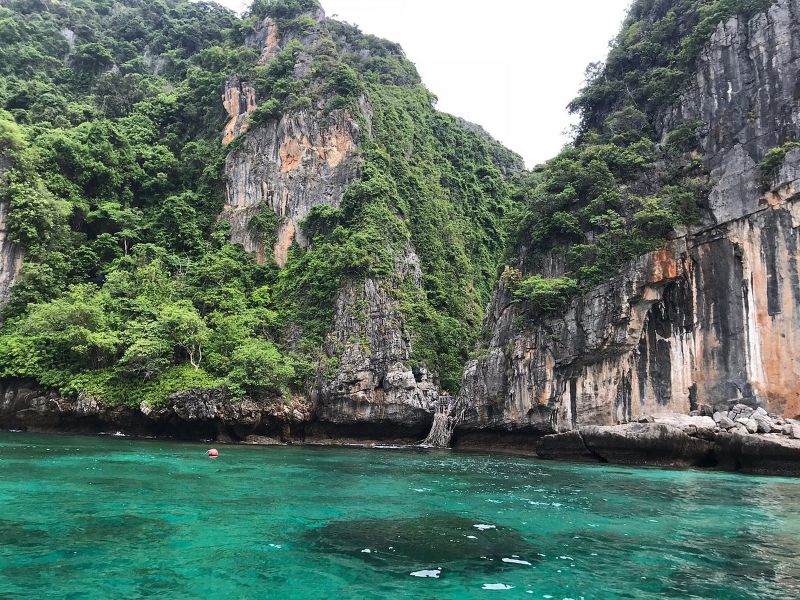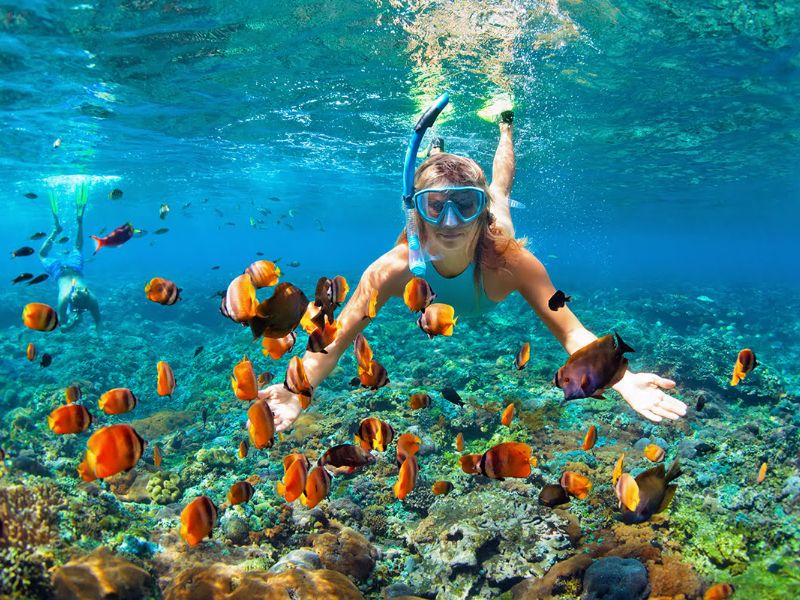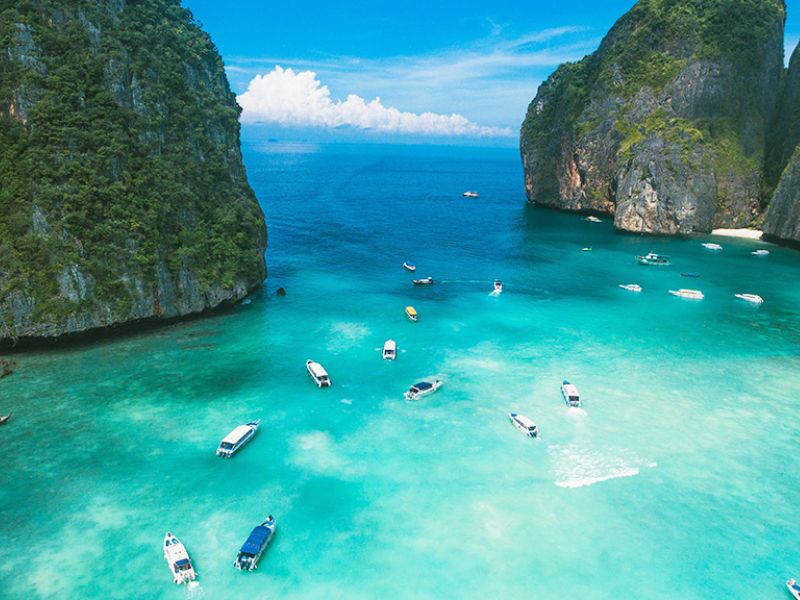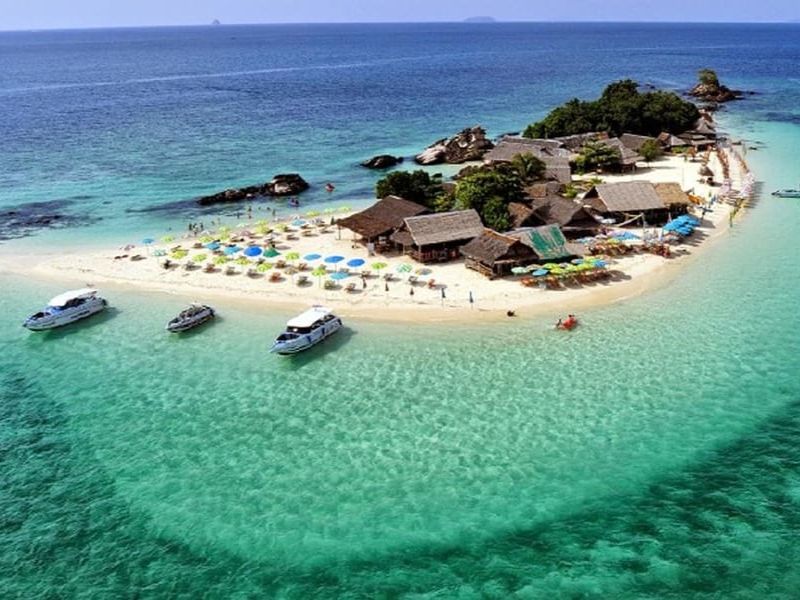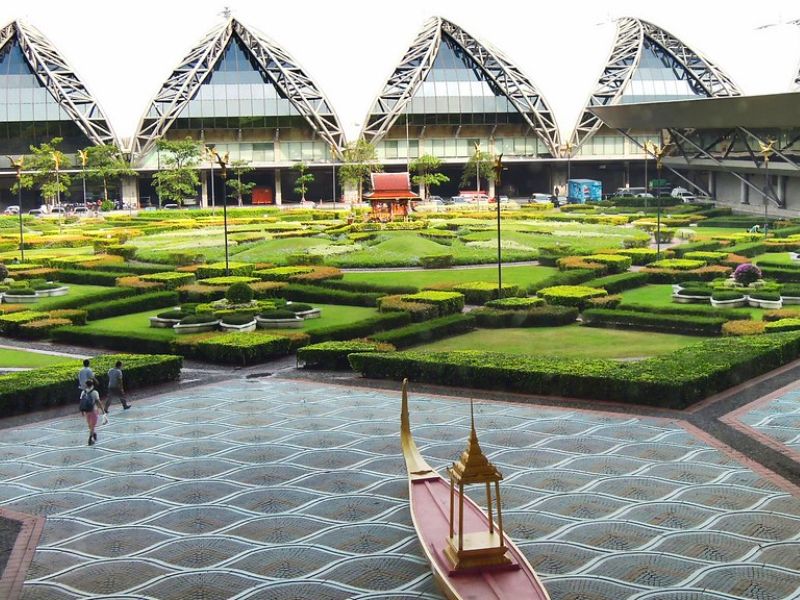 289 reviews
From
RM
1,380
- RM
1,885
中文 | BM
---
Latest online promotion for 4D3N Teambuilding Games & Phuket Island Tour, book with Holidaygogogo to save more! Chat with us today to find out more!
Tour Highlights
Embark on an extraordinary team building trip filled with awe-inspiring highlights!

Marvel at the grandeur of

Wat Chalong

, the majestic and revered Buddhist 

temple. 

Immerse yourself in the tranquillity of

Promthep Cape

's breathtaking sunset, 

Unleash your competitive spirit in the thrilling

"Game Olympics"

, an exhilarating array of team sport games, as you aim for the top spot.

Immerse yourself in

"Minute To Win It"

, a whirlwind of high-energy, outrageously entertaining games that utilize everyday materials, guaranteeing endless laughter and excitement.

Get ready for an unforgettable adventure as you explore the stunning

Phi Phi Islands. 

Discover the untouched beauty of

Khai Island

, a group of three picturesque islands off the east coast of Phuket.

It's time to create lifelong memories and strengthen your team bonds in the most extraordinary destinations Phuket has to offer!
---
Itinerary:
---
Day 1
Welcome to Phuket, where adventure and relaxation await! Get ready to dive into turquoise waters, indulge in delectable cuisine, and bond with your team amidst stunning landscapes. Let the journey begin!
Key attractions highlight: Promthep Cape
Wat Chalong
Prepare to be amazed by the grandeur of Wat Chalong, the majestic and revered Buddhist temple that stands as a beacon in Phuket. Immerse yourself in Thai culture as you witness locals making merit by offering delicate lotus flowers and golden papers to the revered monk statues within the central temple. Experience the vibrant atmosphere of funfairs with tantalizing food, exciting Thai games, and captivating stage performances. Best of all, this awe-inspiring journey comes without an entry fee. Remember to dress respectfully, removing your shoes and hats as you step into these sacred spaces. 
Promthep Cape
Prepare to be captivated by the enchanting beauty of Promthep Cape, a must-visit destination at the southernmost point of Phuket. As the sun begins its descent, this picturesque spot becomes a magnet for avid photographers seeking that perfect sunset shot. But here's a secret: venture further, past the crowds, to the very end of the cape. Few dare to tread this path, but if you're feeling adventurous, the rewards are immense. 
Phuket Town
Unleash your inner shopaholic and embark on an unforgettable adventure in Phuket Town! Discover the tantalizing flavors of cashew nuts at the renowned cashew nut factory, where you'll have the chance to taste-test a plethora of mouthwatering varieties. And that's not all—immerse yourself in a treasure trove of leather goods, seashells, souvenirs, precious gems, and trendy t-shirts, ensuring you find the perfect keepsakes to commemorate your Phuket journey. Don't forget to make a pit stop at the delightful Bee Farm, where you can witness these industrious creatures in action and savor their golden nectar.
Conclude your day with a delectable dinner of your choice, followed by a seamless check-in at a comfortable hotel. Rest and rejuvenate for tomorrow's adventures!
Tour Summary:
– Transfer from Phuket International Airport to hotel
–  Sightseeing of Wat Chalong, biggest and most beautiful Buddhist temple in Phuket
– Visit to Promthep Cape, beautiful cape at the southern tip of Phuket
– Visit local product shop at Phuket Town area – cashew nuts factory, leather bags, seashells, souvenirs, gems, t-shirts and visit Bee farm
– Check in to hotel
Meal Plan: Own arrangement
---
Day 2
Wake up to a delicious breakfast, energize yourselves, and get ready for a thrilling day of team building activities at a nearby beach. Let the adventure begin!
Key attractions highlight: Full Day Teambuilding Course
Game "Olympics" 
Get ready to unleash your inner champion in the thrilling "Game Olympics"! Engage in a series of exciting team sport games, striving for first place to earn those glorious gold medals. Just like the real Olympics, you'll face a variety of competitive and mentally stimulating challenges, designed to push your teamwork to new heights. From the adrenaline-pumping Water Balloon Volleyball to the hilarious Beach Sumo, each activity demands the full participation of every team member. Are you ready to claim victory and make lasting memories? Let the games begin!
Game "Minute To Win It"
Prepare for an adrenaline-fueled showdown with our "Minute To Win It" team building extravaganza! Engage in a series of fast-paced, ridiculously fun games using everyday materials. Whether you're a skilled athlete or a novice, everyone can participate! Teams will nominate champions to go head-to-head in some challenges, while others demand full team participation. Collect points as you conquer games like Balloon Pyramid, Do Not Laugh, Go Fish, and Knee Trembler. The team with the most winning rounds will seize the ultimate prize. 
As the thrilling game session concludes at 5pm, indulge in a delightful dinner of your choice. Afterwards, bask in well-deserved leisure time, where you can explore Phuket's wonders at your own pace. Enjoy the freedom to create your own adventure!
Tour Summary:
7:00am – Breakfast at hotel
8:30am – Transfer to nearby beach
9:00am – Game "Olympics" – 4 games
–  Slightly physical others mentally challenging and each activity requires full participation of everyone in the team.
12:00nn – Transfer back to hotel and lunch
2:00pm – Game "Minute to win it "– up to 15 games
–  Ice breaking activities
– Some games are physical, others more mentally challenging but each activity requires full participation of everyone in the team.
5:00pm – End of session.
Dinner at own cost
Meal Plan: Breakfast, Lunch
---
Day 3
Fuel up with a delicious breakfast at the hotel before embarking on an exhilarating adventure! Prepare for a speedy transfer to the pier as you set sail on a breathtaking journey to the captivating Phi Phi Islands. Get ready to be mesmerized by the stunning beauty that awaits!
Key attractions highlight: Phi Phi Islands
Phi Phi Islands 
Embark on an unforgettable adventure to the stunning Phi Phi Islands! Marvel at the breathtaking Nui Bay and uncover the legendary Camel Rock. Prepare to be enchanted by the awe-inspiring beauty of Maya Bay, where you'll be greeted by the softest sands and crystal-clear turquoise waters. Dive into the depths of Loh Samah, where you can swim, snorkel, and explore the vibrant marine life near the captivating rock formations. 
Embark on a thrilling expedition to the remarkable Viking Cave, adorned with prehistoric drawings resembling ancient Viking ships. Dive into the mesmerizing Pileh Lagoon, where the emerald-green waters create a dazzling spectacle. Prepare to be delighted by Monkey Beach, where friendly monkeys welcome human interaction amidst the backdrop of nature and the crystal-clear blue waters. 
Lunch and snorkelling
Embark on a journey to Phi Phi Don and relish a delectable beachside lunch at a sensational restaurant. Indulge in free time to soak up the sun and enjoy the pristine beach. Prepare for an adventure as we depart to a magnificent snorkeling spot in Phi Phi Island, where you'll witness the mesmerizing underwater world of Coral Bay.
Khai Island
Embark on an island-hopping escapade to Khai Islands, a group of three picturesque islands off the east coast of Phuket. Immerse yourself in the untouched natural beauty of these uninhabited gems, surrounded by pristine turquoise waters. 
At 4:30 pm, we'll provide a seamless transfer back to the pier for your return journey to the hotel. Once you're back, the rest of the day is yours to enjoy at your leisure. Explore the surroundings, unwind by the pool, or venture out to discover the vibrant attractions of Phuket. 
Tour Summary:
– Breakfast at hotel
– Transfer to Pier – Departure to Phi Phi Islands by speedboat.
– Sightseeing at Nui Bay and discover the famous Camel Rock.
– Arrival at Phi-Phi Ley and explore the fantastic landscape of Maya Bay.
– Proceed to discover Loh Samah and blue lagoon, two very beautiful places in Phi Phi Ley.
– Sightseeing Viking cave, Pileh lagoon, Loh Sama Bay and Monkey beach. – To Phi Phi Don to enjoy a great lunch at a beachside restaurant and free time on the beach.
– Depart to snorkelling spot in Phi-Phi Island and breath-taking Coral Bay and its underwater world.
– Arrival at Khai Island, swimming and relax on a white sandy.
– 16:30 pm transfer back to pier
– back to hotel.
Free as your own leisure.
Meal Plan: Breakfast, Lunch
---
Day 4
As we reach the final day of our exhilarating team building trip, start your morning with a satisfying breakfast at the hotel. Afterward, enjoy the freedom to explore at your own pace, making the most of your remaining time. As the day comes to a close, check out from the hotel, bidding farewell to the unforgettable memories created during your stay. Depart for home, carrying the spirit of teamwork and adventure with you, ready to conquer new horizons.
Tour Summary:
– Breakfast at hotel
– After breakfast, free and easy
– Check out from hotel
– Transfer to Phuket International Airport
Meal Plan: Breakfast
---
Includes:
3 nights accommodation
Meals as stated in itinerary meal plan
2 ways airport transfer
All the way with 1 tour guide (mandarin or English) & 1 driver.
1 Team Building Course
---
Excludes:
Any Entry Fee / National Park Fee
Visa Fee
Return Flight Tickets
Shopping/Extra Activities
Guide/Driver Tip
Anything not mentioned in Inclusions
Travel insurance

(strongly recommended to purchase)
Other expenses not stated in the "Includes" section
---
Important notes:
Itinerary and package content is subject to last minute changes due to weather or operational issue.
Activity stated (if included) is provided on complimentary basis, no refund will be made for cancellation of activities due to weather or operational issue.
Other terms and conditions for booking.
All the photos shown are for reference purpose only, there may be different design/decoration/setup on actual unit.
Minimum 10 Pax
Check in 2PM
Check out 12PM
---
Price:
Pricing is based on per person basis
Traveling Period: 01 June 2023 – 31 October 2023
| | | | |
| --- | --- | --- | --- |
| | 10-19 pax | 20-29 pax  | 30-39pax |
| Rate | RM 1885 | RM 1585 | RM 1380 |
---
6 Benefits for booking with Holidaygogogo Tours Sdn Bhd, no more worry of SCAMMER!
1 to 1 personalized customer service & tour suggestion. We want to make sure you get the fastest response and latest information, even during weekends or public holidays. 

Licensed travel agency under

Ministry of Tourism MOTAC

&

 

Malaysian Association of Tour and Travel Agents MATTA

. Click above link and enter our company name Holidaygogogo Tours to check our license and membership. We are not scammers. 

More than 10 years experience in the tourism industry. We are serious in doing business. 

5 star customer rating in

Google

&

Facebook

. We let our customers judge us publicly, only agencies who provide the best service dare to do so.

Regular on site inspection to ensure product quality is met according to customer requirements. 

Reservation is done with complete paperwork and supporting documentation. We don't collect payment without any documentation, we will ensure all the reservations are done before collecting payment.
Customer Reviews for Holidaygogogo: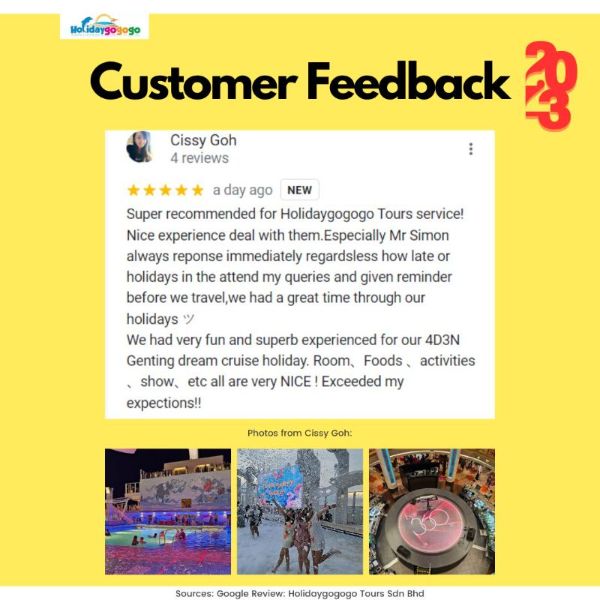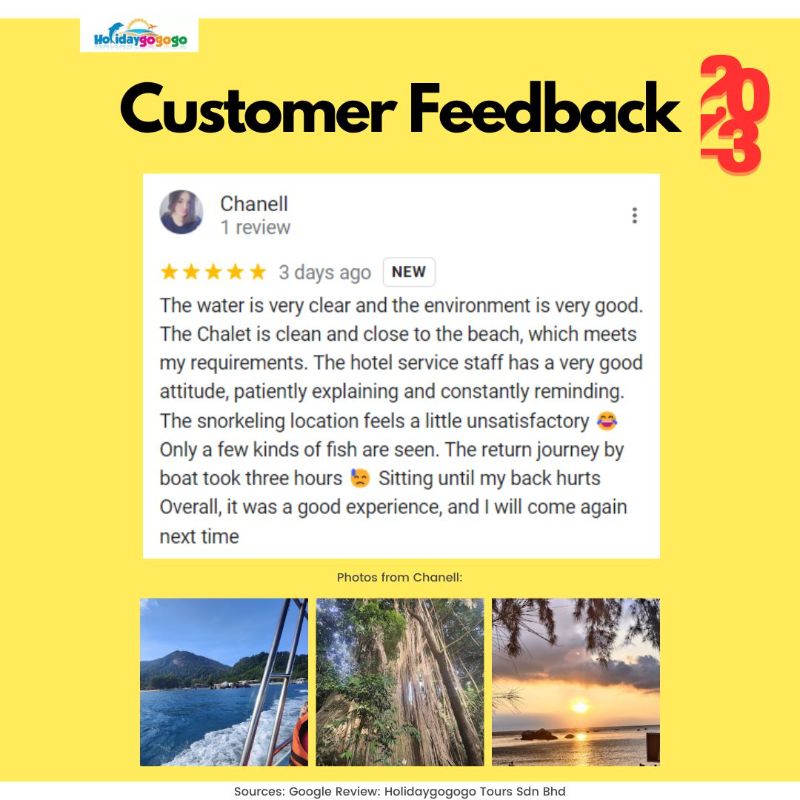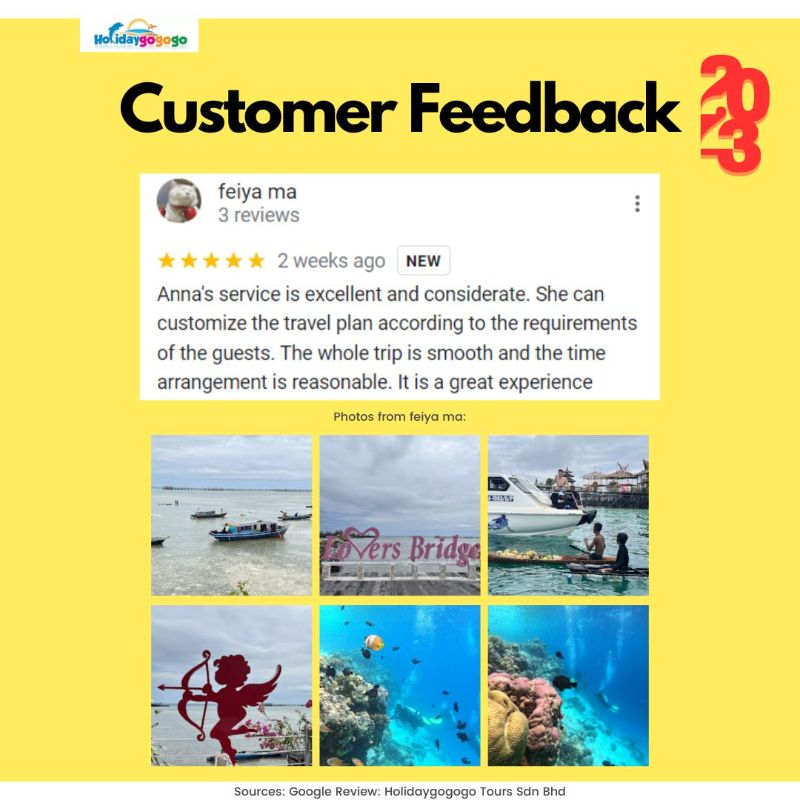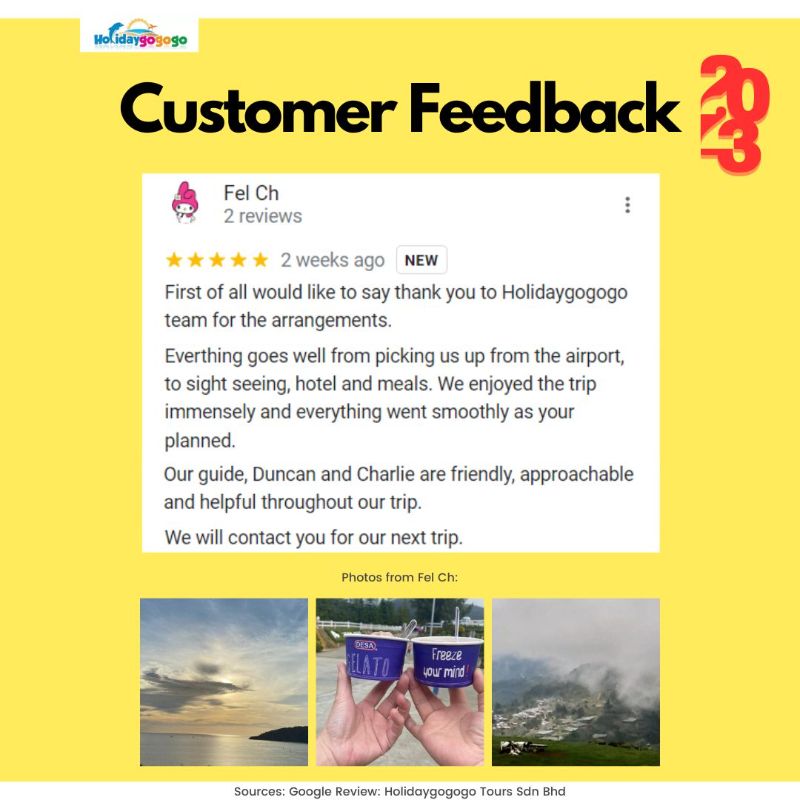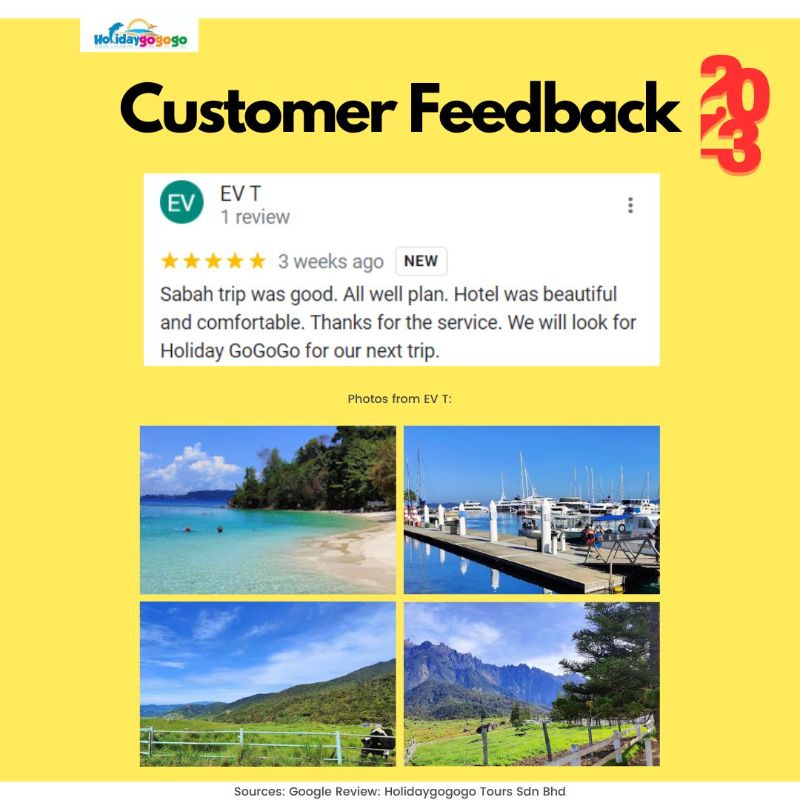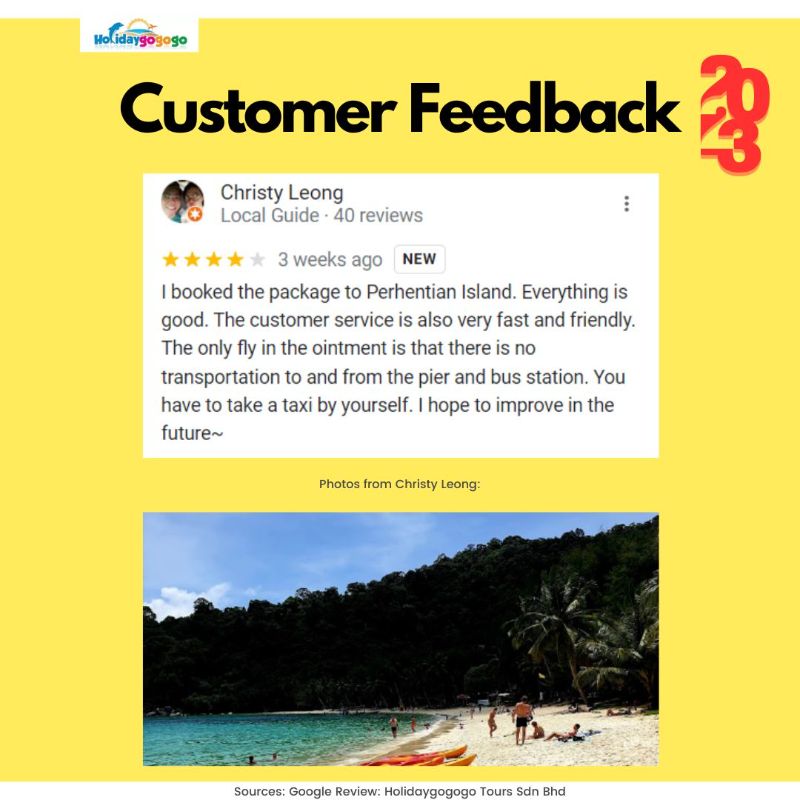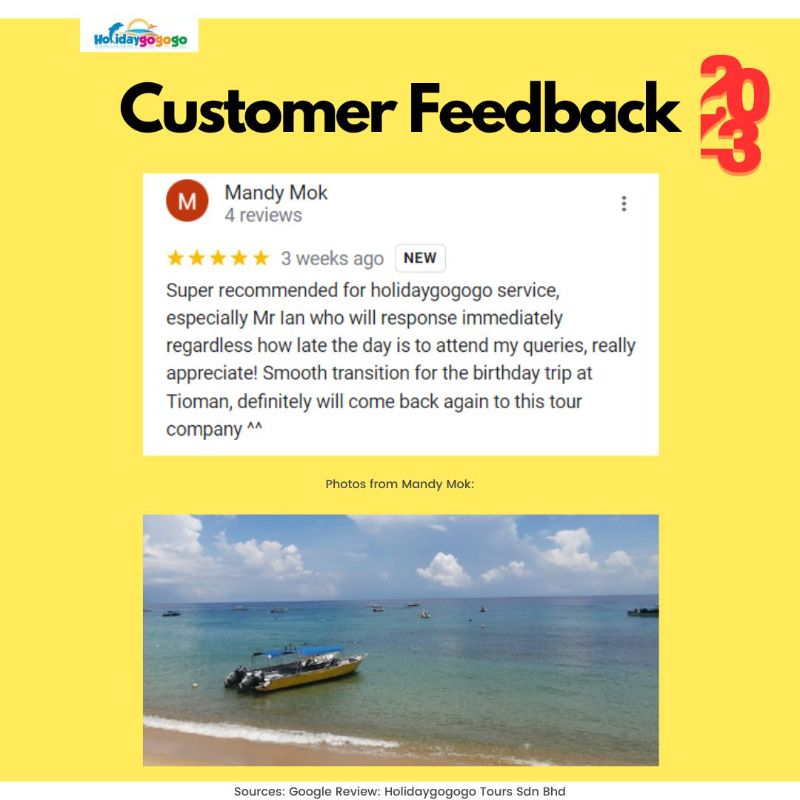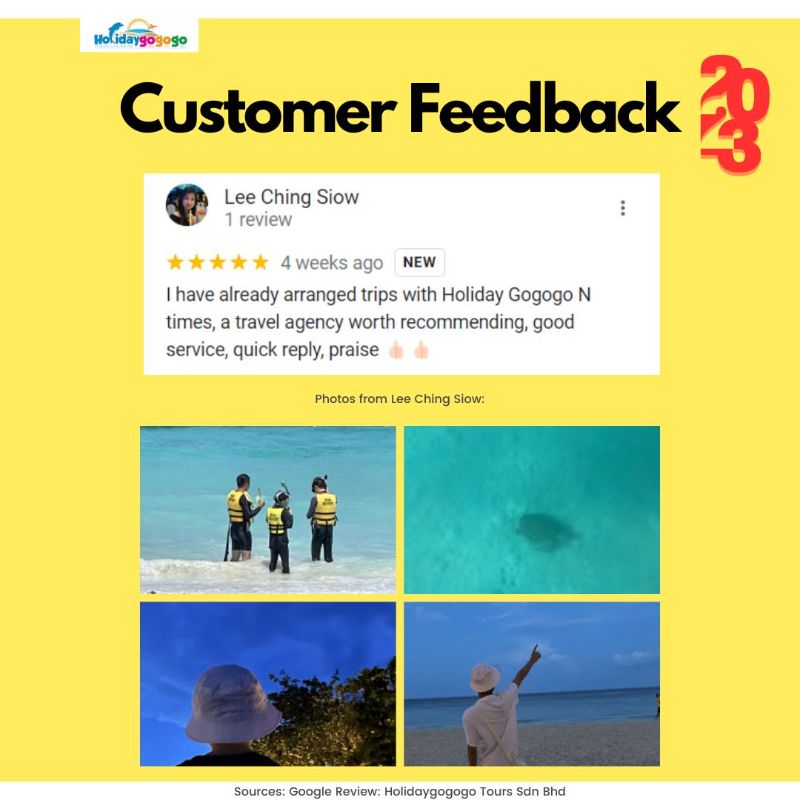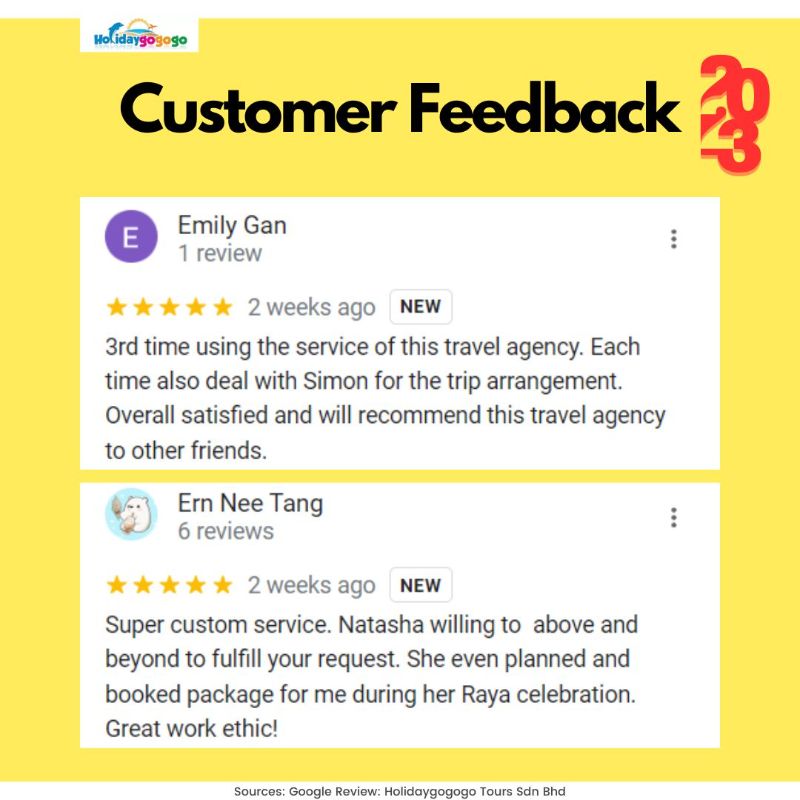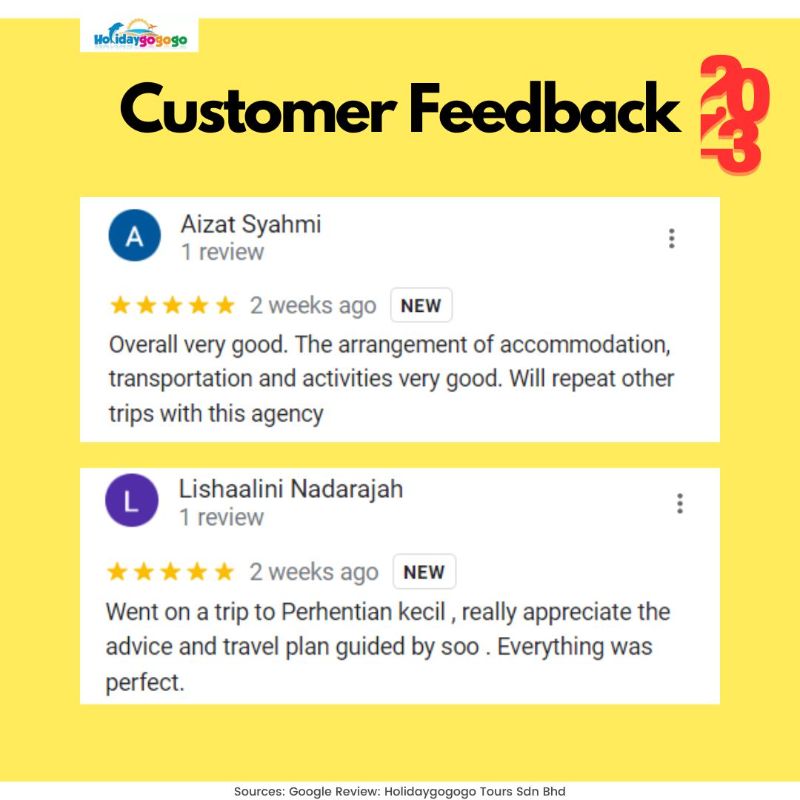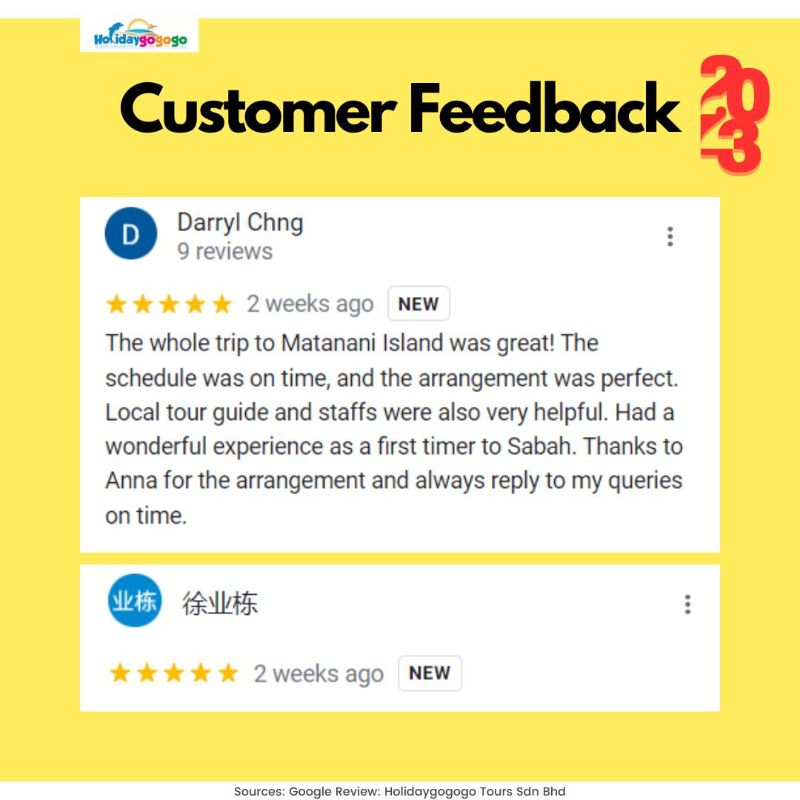 holidaygogogo travel agency review
holidaygogogo travel agency review
holidaygogogo travel agency review
holidaygogogo travel agency review
holidaygogogo travel agency review
holidaygogogo travel agency review
holidaygogogo travel agency review
holidaygogogo travel agency review
holidaygogogo travel agency review
holidaygogogo travel agency review
holidaygogogo travel agency review

---
Whatsapp:
Please WhatsApp us by clicking the WhatsApp Button.
---
Enquiry Email:
---
Related Tours & Packages:
---
Rating & Review: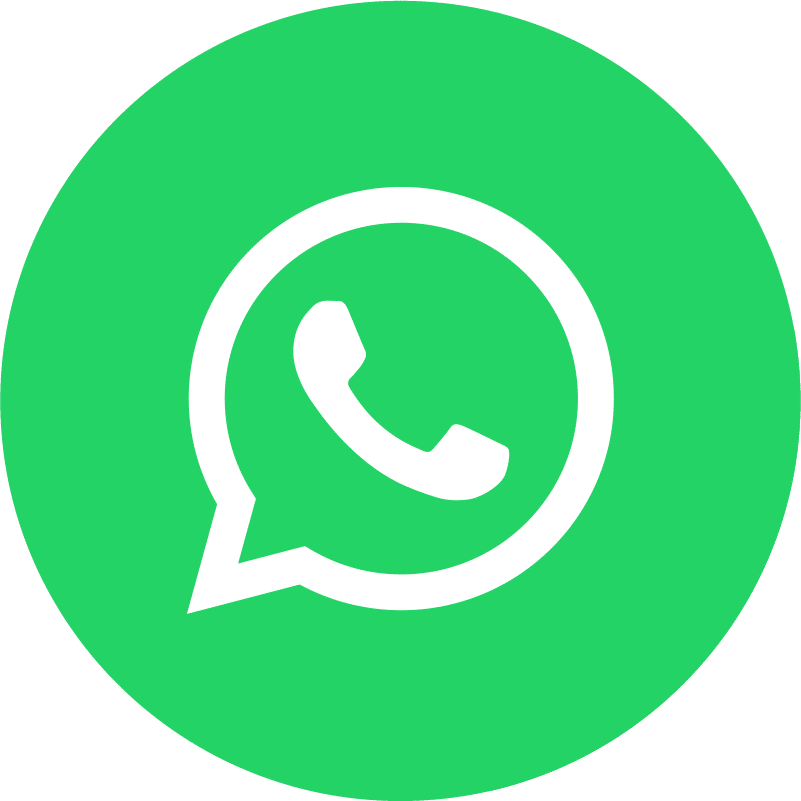 HolidayGoGoGo
Average rating:
0 reviews