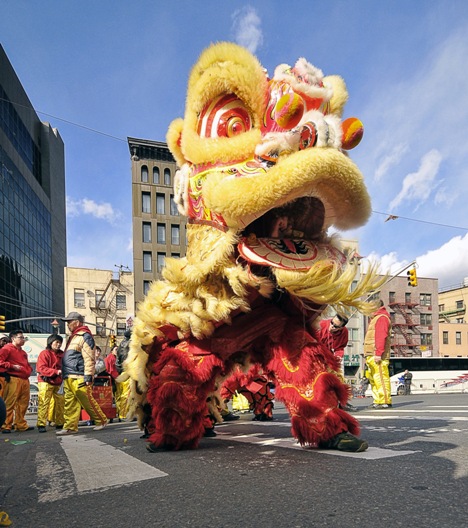 Chinese New Year is one of the most important cultural holidays in Malaysia. The celebrations normally start on the eve of Chinese New Year until the Lantern Festival (Chap Goh Meh) on the 15th day of the first month in Chinese calendar, this is also one of the longest celebration in Malaysia's festivals.
Things to See during Chinese New Year
Most Chinese people in Malaysia will light fireworks during Chinese New Year and the fireworks will normally start at the eve till mid night the next day. During the 9th day, even more fireworks will be blasted as this day is considered as the most important day in the Chinese New Year for some beliefs. If you are in Kuala Lumpur, the most happening area will be around Chinatown and Old Klang Road. Georgetown, Ipoh, Melaka, Taiping are some other areas in the country that you will see eye catchy fireworks being blasted onto the sky.
If you are having vacation in Kuala Lumpur during Chinese New Year, other than to enjoy the fireworks, Petaling Street is a must visit destination to witness the crowded scene around the temple area. Most Chinese visit the temple for praying and enjoy the lion dance performance, even though if you are not Chinese, you can also step into the temple and light up some candles, but be sure to respect the temple's rule.
Penang is another great destination to visit during Chinese New Year, especially the temples in Georgetown, most of the local Chinese come for praying. Kek Lok Si Temple is the most crowded temple in the island, not only Chinese, tourists and other religious will come and witness thousands of lanterns being lights on that make the temple the most unique attraction in Penang during this precious festival.
Chinese New Year celebrations officially end on the 15th day in the Chinese Calendar, this day also known as the Chap Goh Meh or Lantern Festival. Lanterns and lights will adorn temples, houses and shop lots. Strolling along the street in any Chinese area will allow you to experience a beautiful atmosphere that is hard to be seen elsewhere.
Things to Do during Chinese New Year
Malaysia has an exclusive open house practice during Chinese New Year in which any friends or family members as well as visitors are invited to drop by for meet and greet. It is also common that open house tradition practiced by some of the local politicians, artists and the rich. If you happen to stay in Malaysia during this festival, do visit any of the open house to experience what the Chinese culture has to offer.
Not only famous for its cultural diversity, Malaysia is also known as a food paradise. This is especially true during any festive seasons where most friends and family members gather for dining. One of the most popular foods during Chinese New Year that must be served on the table is Yee Sang (a mixture of biscuits, sweeter and fruits blend together), people will even start to eat this food before the festive begin. Most Chinese restaurants will definitely include this food in their menu, for those who wish to taste local foods filled with local tradition, this is a must to try out.
Travel in Malaysia during Chinese New Year
It is good to travel around within Malaysia during Chinese New Year, in fact during any of the festival celebrations in Malaysia. Visitors will get to experience the cultures and traditions of Malaysia more deeply while exploring some exciting tourist destinations within the country. It is crucial to take note that the traffic condition can be very bad during the eve or one day before the holiday ends. If you are planning for self drive, it is always good to allow more time allowance for each travel. If you are planning to travel with public transportation, you have to book the tickets earlier as this is also the time for most locals to go for holiday.
Where to Stay during Chinese New Year
Malaysia is in fact a country that you should not worry on where to stay, ranging from homestay to mid range hotels and luxury resorts, accommodation option here is diversified to suit every budget. For visitors who wish to get close with the locals who are celebrating Chinese New Year, the best place to head to is Penang, Melaka, Taiping, Ipoh and some Chinese areas within Kuala Lumpur. Again, it is wise to reserve the room well in advanced as most of the locals will either go back to their home town or having holiday in these destinations, the rooms can be fully booked during festive seasons.