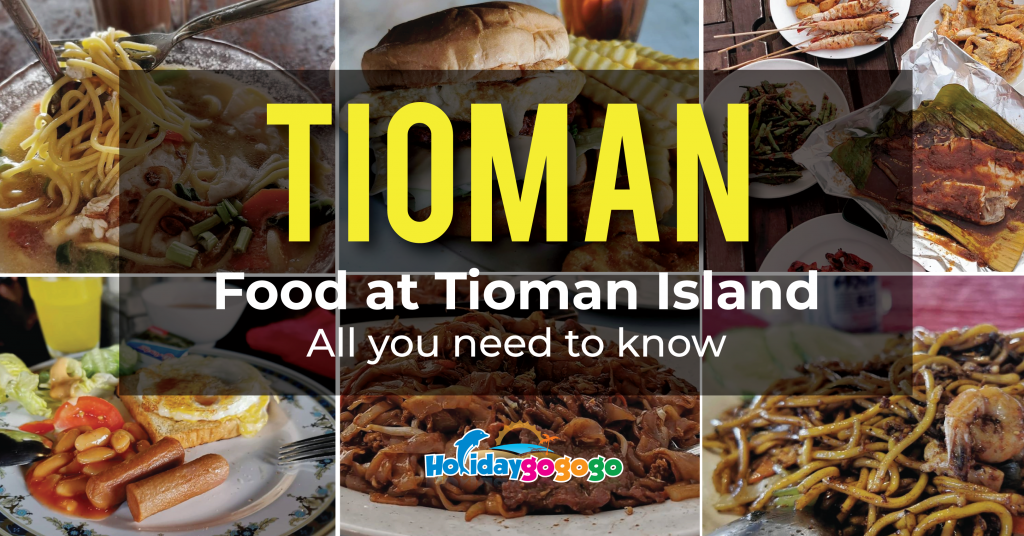 Tioman Island is known mainly for being a gorgeous island destination with sweeping views, breathtaking underwater sights and wonderful climate. But if that's all you're there for, then you might be missing out on a considerable chunk of what Tioman Island has to offer – its food!
This guide will tell you all about dining at Tioman Island. Indeed, you are embarking on an exciting gastronomical journey. You might even call it a food adventure. So what can you expect while dining at Tioman Island?
[lwptoc]
---
Food options at Tioman Island
Tioman is not only filled with resorts, but also with restaurants, cafes, and a variety of food stalls which sell all kinds of foods. Malay cuisine is the primary taste on the island, accurately reflecting its majority-Malay populace. You can also find Chinese, Thai, Indonesian, Western as well as a variety of BBQ flavours.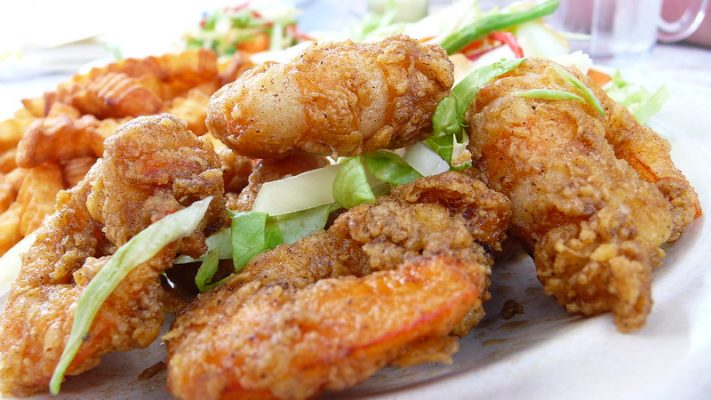 The two main options for prospective foodies will be resort dining and street food.
Most resorts have their own dining establishments for guests. These can range from a variety of cuisines such as Chinese, Malay, Japanese, Western and Thai. Some hotels also have full-board packages that usually feature a BBQ dinner, including chicken wings and seafood.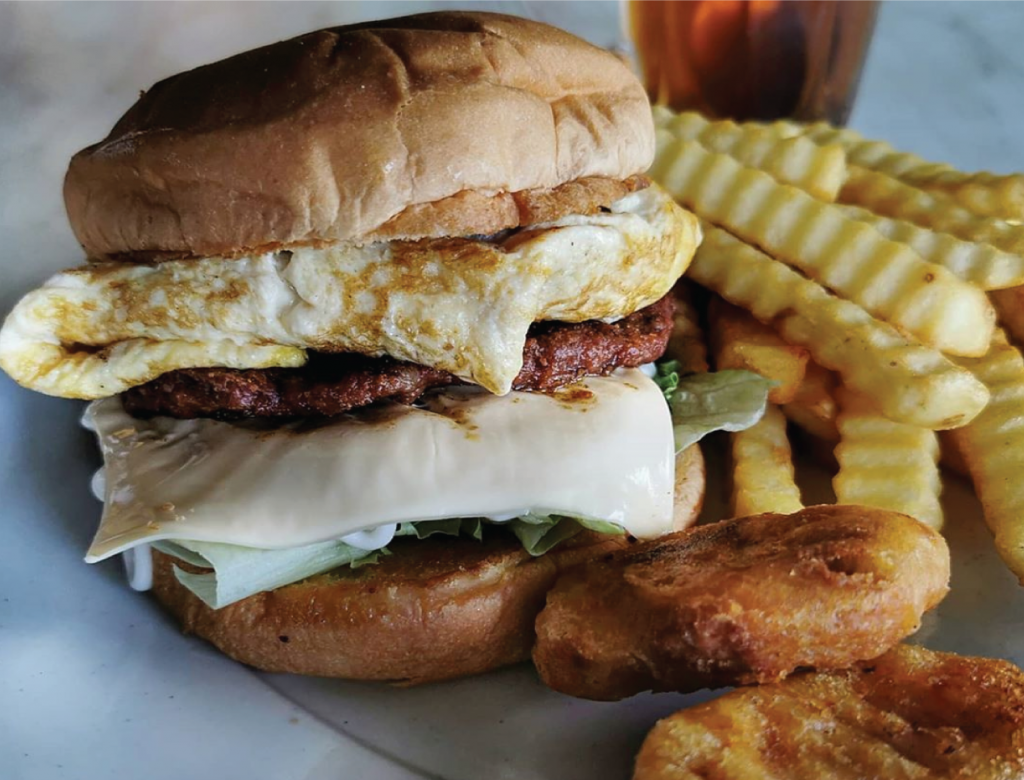 Street food usually comes in the form of fried rice with various condiments, Maggi Goreng (stir-fried instant noodles), Mee Mamak, Ramly Burgers and other Malay-style foods. Chinese cuisine can also be found, although most of them will be halal to pander to the local Malays. Do note that these establishments can be inconsistent in their operational hours.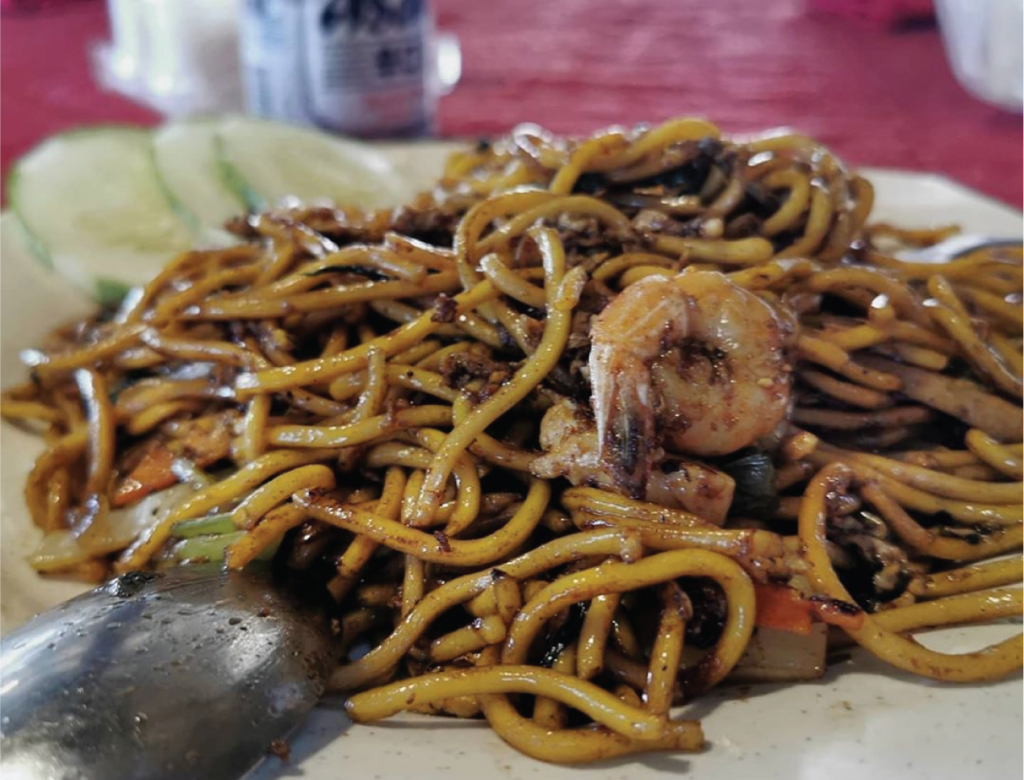 Image: @jimmyfooddiary
Food prices at Tioman Island
Despite its humble living conditions, food prices in Tioman are actually comparable to rates in Kuala Lumpur. But this is no surprise as living costs on the island have skyrocketed due to its rapidly tourism-centric development. Having to import everything from the mainland also adds to the price.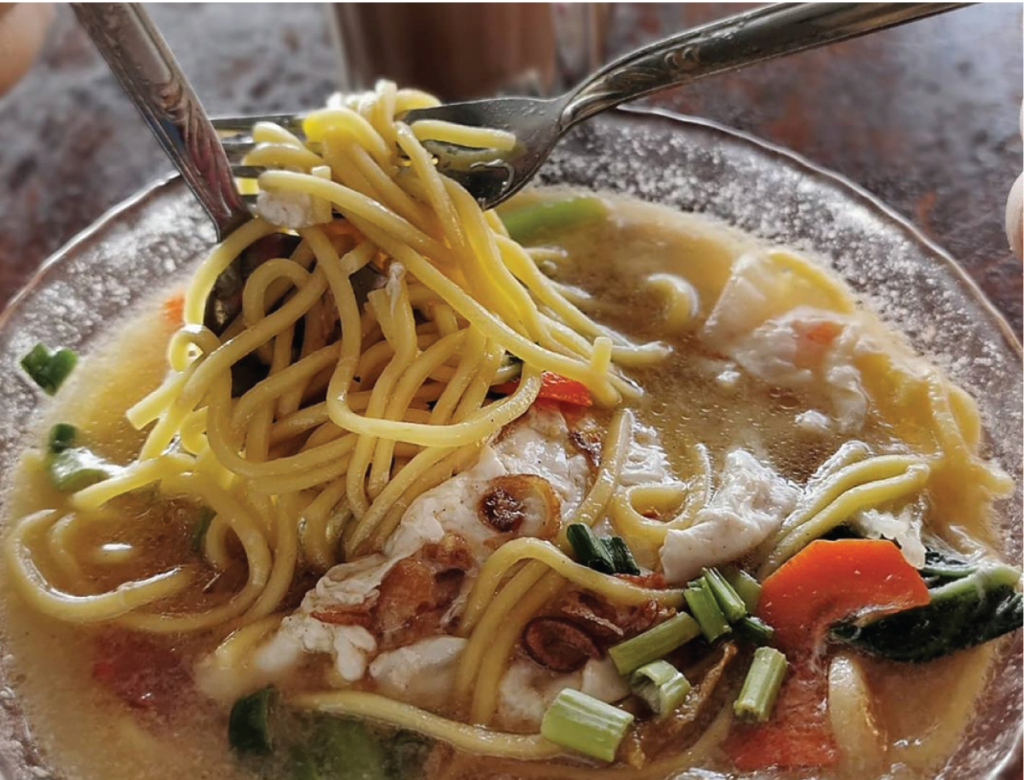 However, as far as island destinations go, it is still within a reasonable range.
Western dishes go for an average of RM15/plate, whereas local food such as Malay and Chinese cuisines are priced between RM7 – RM12. If you're planning to eat out, to be safe, you should set aside about RM40/day for 3 comfortable meals.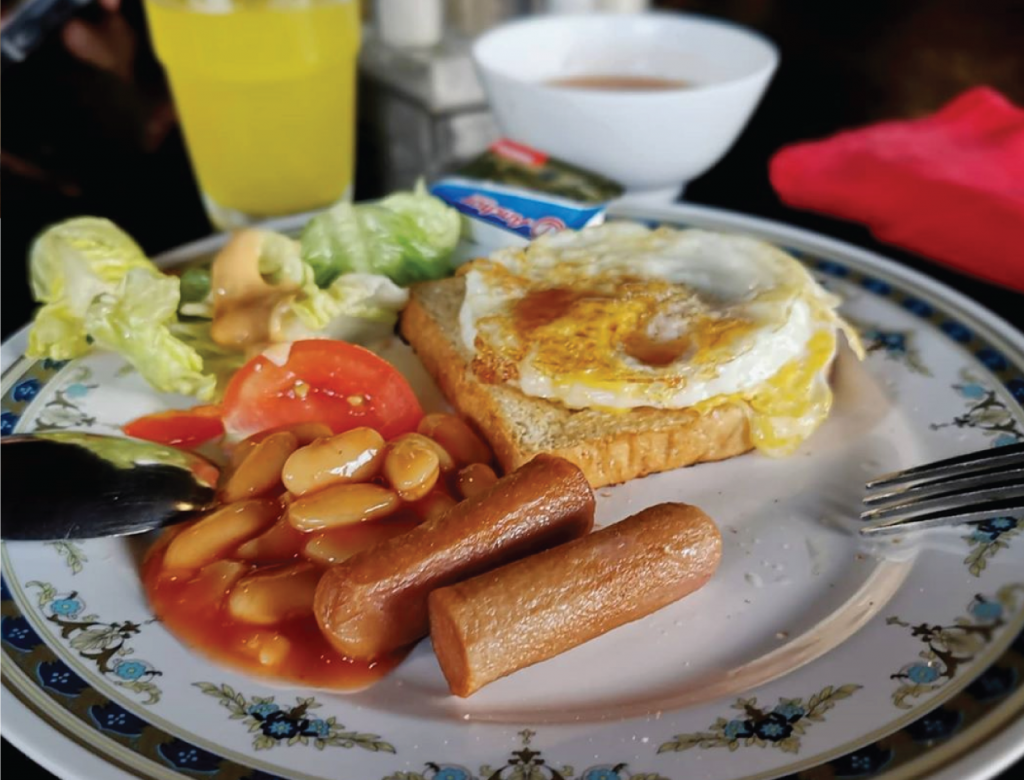 Suggested Read: Our review of Tioman Island 2020 (Is it still worth going?)
Beverages
A 1.5-litre bottle of water can cost up to RM4; some spots sell filtered water refills at RM2. Canned soft drinks are priced around RM3 while beer (a canned Tiger, for example) starts at RM3. As the saying goes, beer is cheaper than water in Tioman!
Keep in mind that Tioman is still considered a Muslim island and as a result, some places will not carry alcohol.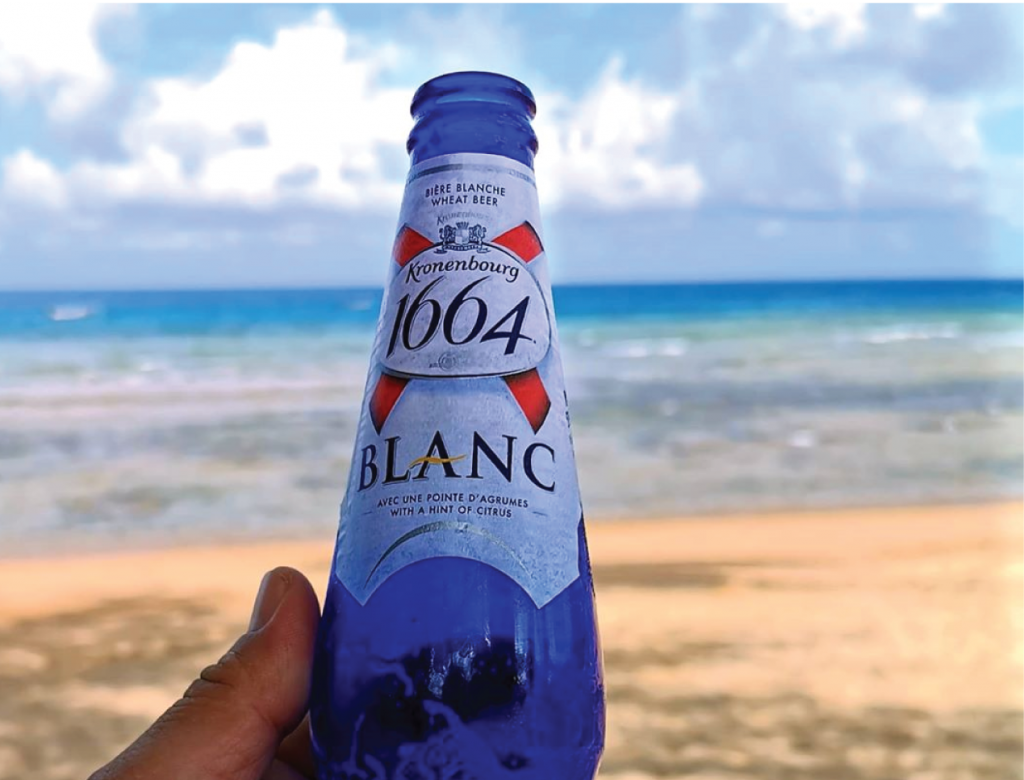 Food at Tioman's villages
At Tioman's villages, you'll find many al fresco dining options serving mostly local foods. In general, cuisines do not vary between the villages and stick closely to their Malay origins. Alongside Malay dishes, Chinese restaurants can also be found serving Chinese dishes with white rice as well as ala-carte options. 
Some villages are better suited to cater to hungry tourists with more dining options. These include Air Batang (ABC), Juara, Paya, Salang, and Tekek Village. Generally, you will also find more attractions and activities around these islands.
Best must-eat restaurants/food on Tioman:
1. Sunset Bar @ ABC Village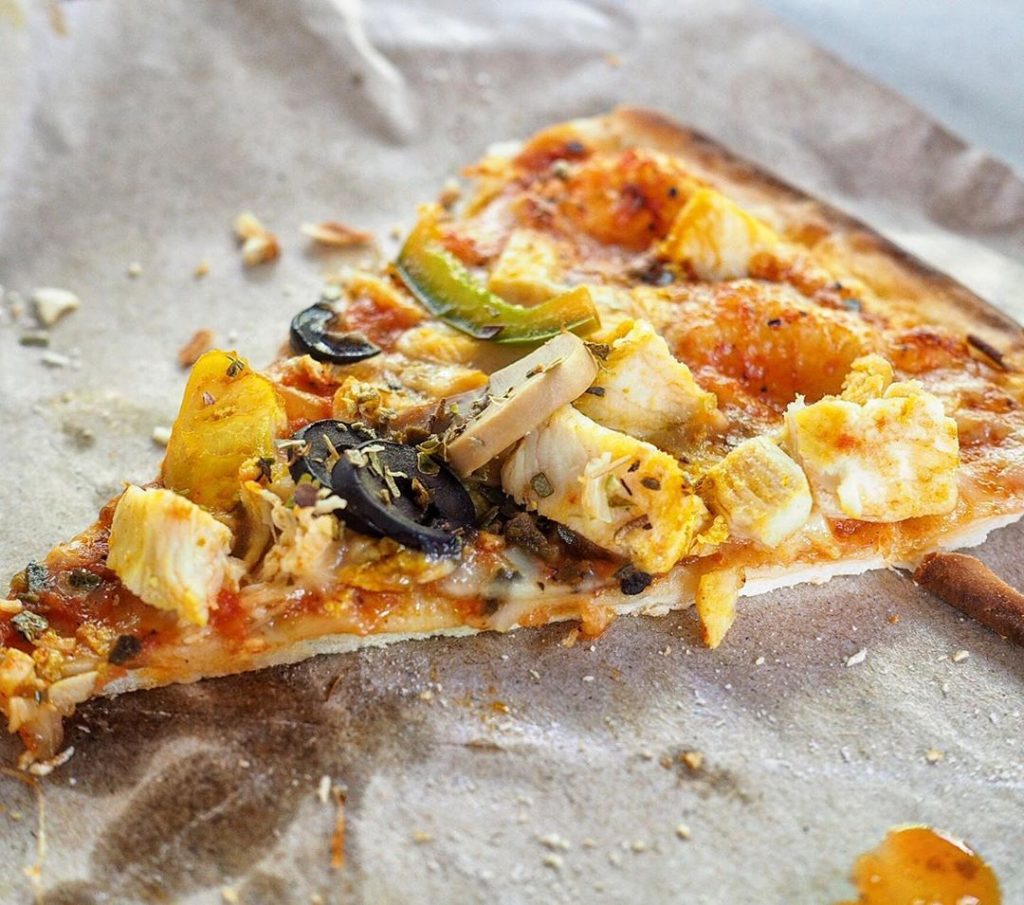 Looking for an afternoon of great food, fantastic views and beautiful surroundings? This is the place for it. Sunset Bar, located on the beach, is a reputable joint for great, homemade pizza on the island. This is a great hangout spot to meet other people or simply to enjoy an icy beer and a scenic view. They only serve non-alcoholic beverages, but you are allowed to bring in alcohol from elsewhere.
If you're coming in from the town (from the Tekek Ferry Station), it is a 10-minute walking distance from the entrance to the hill. The beach it is located on also contains some beautiful corals and is a good spot for some casual snorkelling after a meal. And true to its name, Sunset Bar is one of the places on the island for watching the sunset while chomping down on a crusty, zesty pizza slice.
2. Tioman Cabana Beach Bistro @ Tekek Village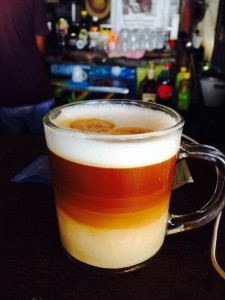 The Tioman Cabana Beach Bistro serves a range of delicious homemade fresh food as well as coffee. Their menu contains a range of both local and western specialities. While here, make sure to try their signature organic burgers. They also serve vegan options. Settle down for a hearty meal by the ocean here at Cabana Bistro.
Some evenings there will be live music and performances to accompany your dinner. During the day, locals love to play music here, and you will find yourself grooving along. Again, they do not sell alcohol but you are welcome to bring your own.
3. Al Jannah Peladang Restaurant @ Tekek Village
Restaurant Al Jannah, located at the Peladang Tioman Chalet, serves delicious Malay delicacies. Travellers also visit here to taste their soft and fluffy Roti Canai, Roti Pisang as well as Roti Banana Chocolate (yes, it does taste as delicious as it sounds!). They are also known for making delicious fried rice that tastes different from the other common fare in the village.
Prices here are much lower as well since it is local fare. Alcohol is not served here.
4. Tamarind Terrace Restaurant @ Lanting Village
Tamarind Terrace Restaurant, located at Japamala Resort, is set against the luxuriant rainforests of Tioman. It checks all the right boxes when it comes to ambiance as it is tastefully decorated with a unique air of Asian elegance.
Enjoy a range of delicious Thai, Indo-Chinese, and Malay cuisines prepared by their masterful chefs. The restaurant is open for breakfast, lunch and dinner daily. There are Western options available for breakfast.
5. Mandi-Mandi Restaurant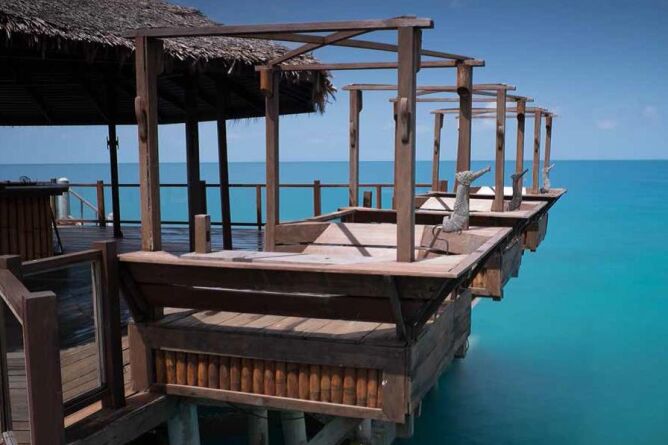 Set in one of the most iconic spots of the resort, there sits a truly unique experience of about 100 meters from the beach. Built on stilts over the ocean and lined with tastefully designed pavilions, Mandi-Mandi Restaurant, also located at Japamala Resort, invites you to taste its tasty dishes, innovative concoctions and other cool cocktails that are best enjoyed during the sunset. The restaurant is famed for its international cuisine with distinctly Italian influence – expect pizza, pasta and a great grill selection of fresh fish and seafood. 
Order the Seafood Jumble for Seafood Jumble for a truly enjoyable meal. It is a heartily huge plate of battered assorted seafood; full to the brim with prawns, fish, calamari and more.
6. Salang Dreams Restaurant @ Salang Village
Salang Dreams Restaurant is always crowded with a vibrant, hungry crowd. This is no surprise as it is one of the most popular establishments on the island. While here, try their famed BBQ chicken and seafood paired with potatoes and sweet corn. The chef here also serves up other succulent Asian meals alongside Western classics like pasta and steak.
Suggested Read: 15 Fun, Fabulous Activities To Do At Tioman Island
Conclusion
Tioman might be made up of multiple small villages, but when it comes to food, the island doesn't certainly doesn't disappoint. Travellers will find food options that are bound to suit their taste, whether it is at one of nicer resorts or on the sandy beach.
---