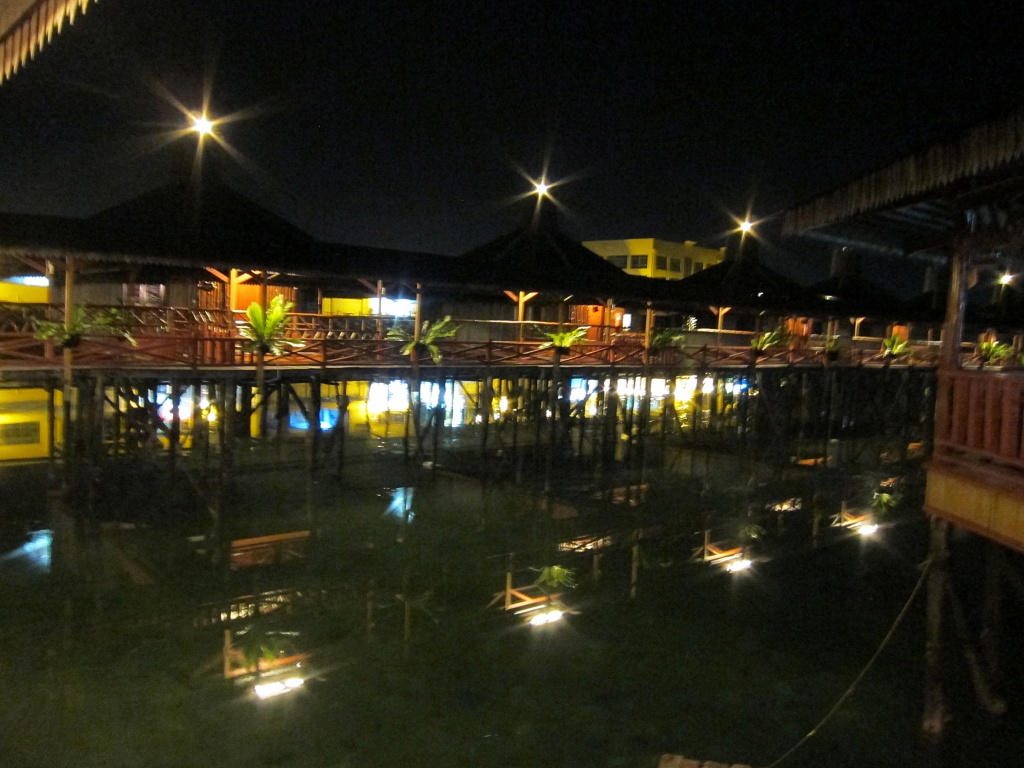 Itinerary & Spending | Day 1 | Day 2 | Day 3 | Day 4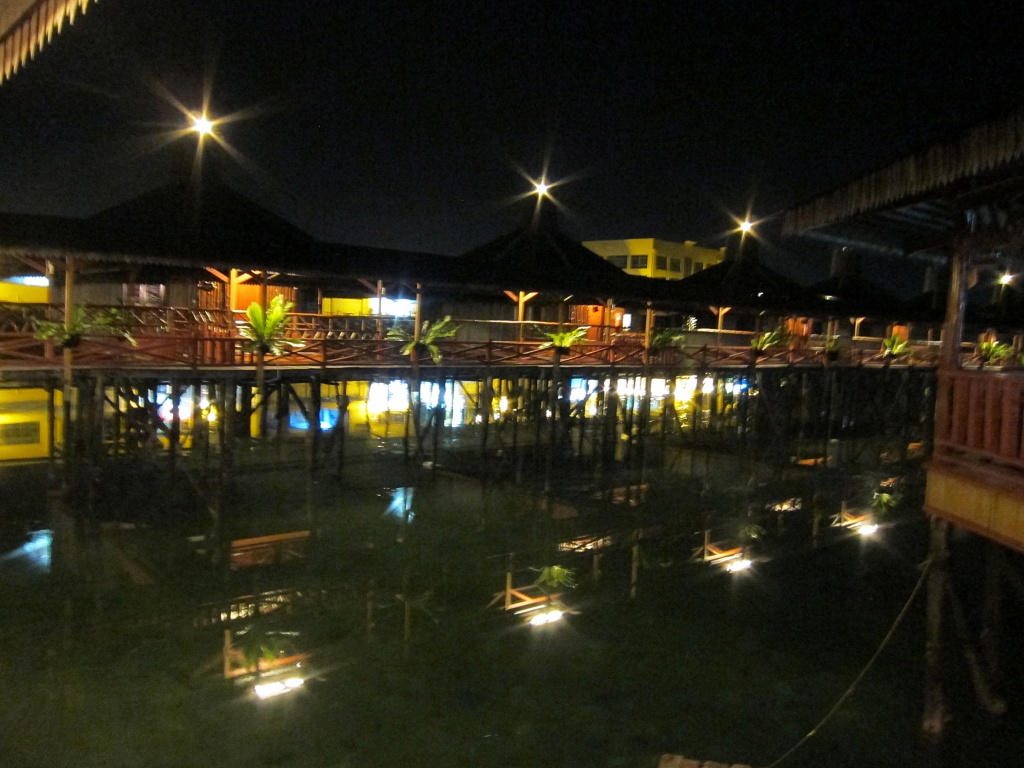 Day 1: Arrive to Semporna
Frankly speaking, it is not enough for spending only 4 days 3 nights in this trip, the best I think would be 5 days 4 nights.
Our flight from LCCT is at 3.45pm and we arrives Tawau at about 7pm in the evening. From Tawau airport, we arranged an airport transport with Uncle Chang Lodge and the journey takes about an hour to arrive to Semporna. We arrange for the transport through the lodge, as soon as we arrive at the airport, the driver is already there to pick us up, RM100 per way. If you are traveling in bigger group, arrange for a van transfer seems to be a cheaper solution.
We spend the first night in Semporna, a resort called Dragon Inn Floating Resort. This is a very unique and beautiful resort built on the stilt above the water, very good location and convenient as the jetty is just located next to the resort. We booked a double room that cost us RM66 per room per night, the room rate is quite cheap with breakfast included.
After dinner and supper, there is no other activity, these are some of the photos for Dragon Inn for your viewing pleasure.
| | |
| --- | --- |
| Dragon Inn Jetty in Semporna | Dragon Inn Semporna entrance |
| | |
| Dragon Inn Semporna lobby | Dragon Inn Semporna chalets |
| | |
| Breakfast in Dragon Inn Semporna | |
| | |
These are some of the Semporna accommodation for your reference and consideration:
1. Dragon Inn Resort, we stayed in this resort, very unique resort built on the stilt above the sea. Furthermore, cheap!
Email: [email protected]
Tel: +6089 781088
2. Seafest Hotel, we heard some good review from other travelers but we have no experience in this hotel.
Email: [email protected]
Tel: +6089 782333
Hotel details, click here.
3. Singamata Adventures and Reef Resort, this resort require boat transfer to arrive, the resort is also built on stilt.
Email: [email protected]
Tel: +6089 784828
Resort details, click here.
Some other accommodation in Semporna – Click here.
For travelers who are planning for island hopping, depart from Semporna is quite convenient, furthermore, the accommodation in Semporna is quite cheap and easy to shop for foods and other necessary items. If there is no time restriction, staying a few more days in Semporna seems to be a good option.
I would like also to share the boatman contact, his price is cheaper at least half from what we have been quoted from the resort. His name is Mr Amir and can be contacted at 0128066107, he is a very nice boatman.