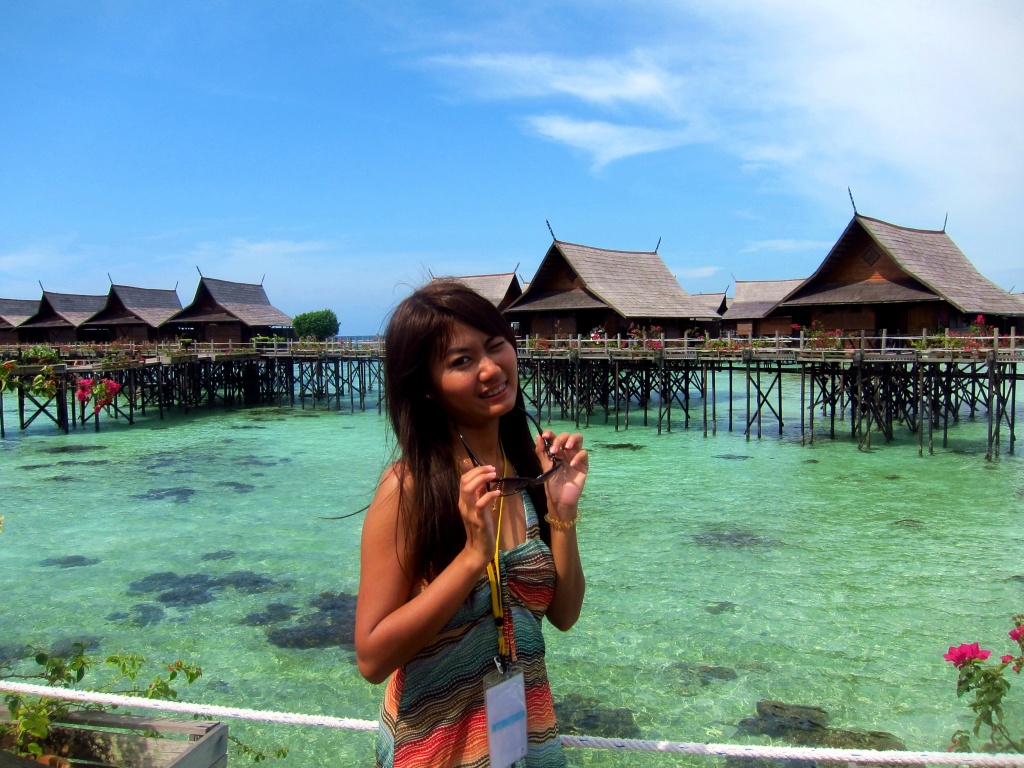 Itinerary & Spending | Day 1 | Day 2 | Day 3 | Day 4
Destination: Semporna, Mabul Island, Kapalai Island, Bohey Dulang Island and Sibuan Island.
Travel duration: 4 days 3 nights
Departing from: Kuala Lumpur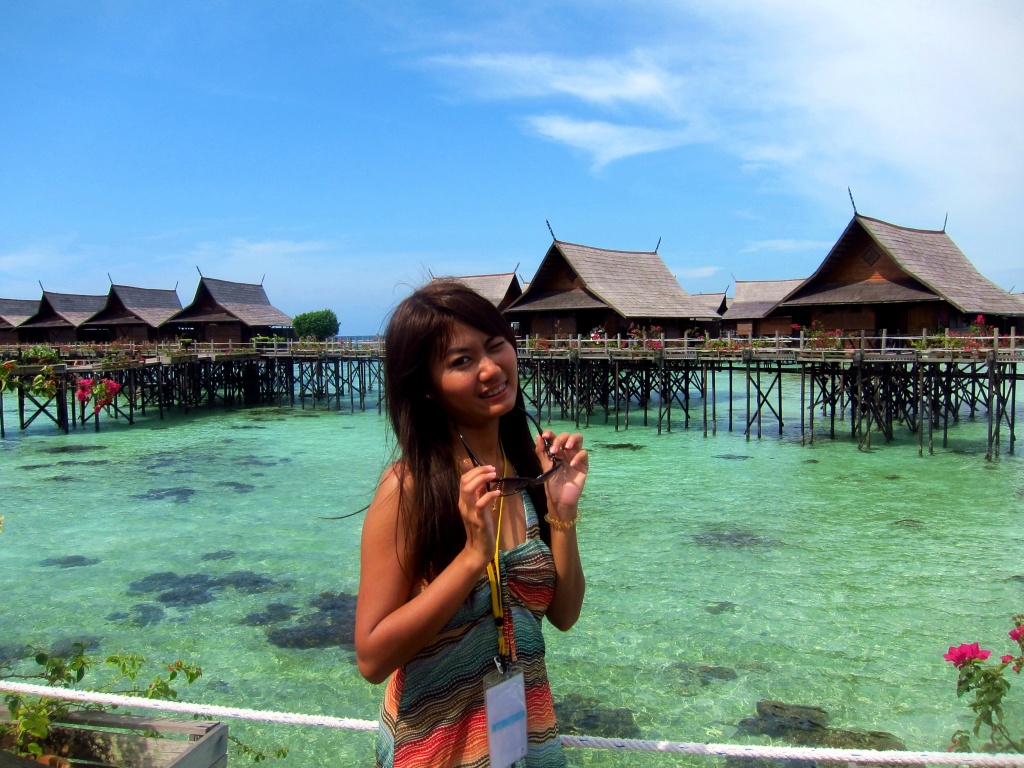 After browsing some of the beautiful pictures posted by other travelers, I am deeply attracted by the charm of the crystal clear water and blue sky in Mabul Island. During the AirAsia zero fare promotion, we bought 4 tickets and make our dream trip to Semporna comes true.
Travel itinerary: (for reference only)
Day 1:
– AirAsia flight from LCCT to Tawau then follows by a land transfer to Semporna.
– Dinner in Semporna, shop in Giant supermarket and supper at the hawker stalls opposite to Dragon Inn.
Day 2:
– Take breakfast in Semporna and breakfast again in Mabul Island.
– Discovery Scuba Diving near Mabul Water Bungalow and Sipadan Water Village.
– Visit to Orang Asli Village.
– Dinner in Uncle Chang Backpacker's Lodge + relaxing and rest + Stars staring + Turtle watching.
Day 3:
– Take breakfast in Mabul Island then proceed to Sibuan Island. Snorkeling in Sibuan Island, walk on the beach, have lunch on the beach and relax.
– Proceed to Bohey Dulang Island for snorkeling and mountain hiking.
– Back to Semporna.
Day 4:
– Breakfast in Mabul Island.
– Snorkeling in Mabul Island + snorkeling and visit to Kapalai Island.
– Packing and depart from Mabul and back home.
Trip spending: (for reference only)
This is the quotation provided by Uncle Change Backpacker's Lodge and this is the package price that excludes pocket money, shopping and additional meals.
Chalet + meals (breakfast, lunch and dinner) – RM120 x 2 nights – RM240
Snorkeling Bohey Dulang and Sibuan island – RM150 x 1 day – RM150
Discovery scuba dive in Mabul island – RM250 x 1 day – RM250
Snorkeling Mabul + Kapalai – RM70 x 1 day – RM70
Jetty fee – RM2 x 1 pax – RM2
Dragon Inn (double room (2pax)=RM66) – RM33 x 1 pax – RM33
Airport transfer (One way= RM100/4) – RM25 x 2 ways – RM50
Flight ticket (Two ways= RM55/pax) – RM55 x 1 pax – RM55  
Total spending – RM850