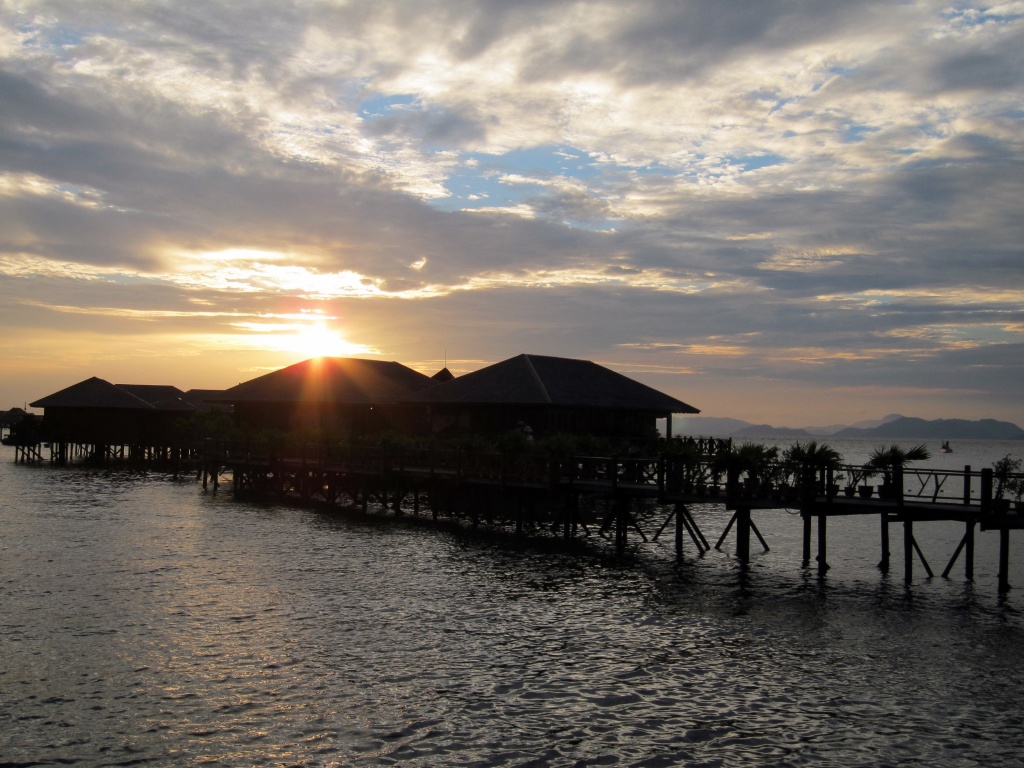 Itinerary & Spending | Day 1 | Day 2 | Day 3 | Day 4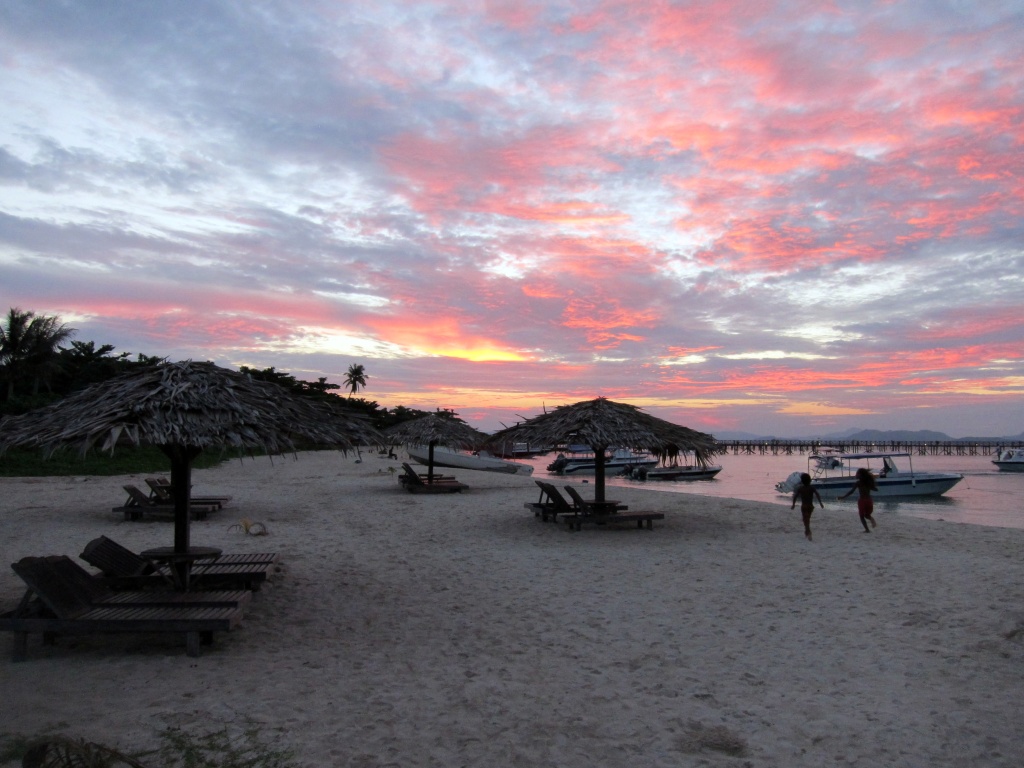 Mabul Island is a island that you cant find any commercial activities like restaurant and convenient shop. Hence, it is always a good move to buy some foods or necessary items from Semporna. In certain cases, you will get to buy foods from Mabul Island, but the price is much higher than Semporna.
Actually we are attracted by the photos shared by other travelers for Mabul Island and Sipadan Water Village, since we are heading for a budget trip, so we are not able to stay in the luxury Sipadan Water Village resort. In Mabul, there are several budget accommodation that can be considered, here are some for your reference:
1) Uncle Chang Backpacker Lodge
Email: [email protected]
Tel: +6017 895002
Lodge details, click here.
2) Mabul Beach Resort
Email: [email protected]
Telephone: +6089 785372
Resort details, click here.
3) Billabong Scuba
Email: [email protected]
Tel/fax: 089-781866
Resort details, click here.
Other accommodation options in Mabul Island, click here.
We contacted the 3 accommodation above, but we choose Uncle Chang eventually. If you are traveling in big group, it can be a cheaper way to hire a boatman than to sign up for the package offered by the resort. We contacted the boatman Mr Amir, but there are only 4 of us so the price is having not much difference, so we signed up for the all inclusive package offered by the resort.
The reason why we have chosen Uncle Chang Backpacker Lodge, because:
1. We felt good when dealing with them, they are showing good manners to their guests.
2. There are newly built water chalets.
3. For in-house guests, the package is slightly cheaper.
Itinerary for day 2:
Our initial plan for day 2 suppose to visit Pulau Sibuan and Pulau Bohey Dulang for snorkeling. Unfortunately, the weather is not as good as we expected, raining from midnight till morning. So we change to plan B, we check in to Mabul Island and carry on with the activities that should be falls in day 3.
From Semporna, we traveled for about 1 hour to reach Mabul Island by boat. When the boat approaching to Mabul Island, the sea water becomes clearer and clearer, it is absolutely fantastic and beautiful. The service from Uncle Chang lodge is very good and friendly.
Lets view some of the photos captured for Uncle Chang Lodge:
| | |
| --- | --- |
| Sea view from Uncle Chang lodge | Uncle Chang lodge jetty |
| | |
| Uncle Chang chalets | |
| | |
The rate for the chalet is RM120 per person per night, including 3 meals, an air-conditioned room but no water heater. For travelers who are looking for more affordable options can go for the double room, triple room or the long house.
As mentioned earlier, the activity that we are going to carry out in Mabul Island is the Discovery Scuba Diving in Mabul Island. Just because we do not have a diving license, but we are keen to experience the beautiful underwater marine life here, so we signed up for the DSD package that cost us RM250 per person. The package includes boat transfer, all diving equipment and 2 dives. Before going into the water, the instructor taught us some basic diving and surviving skills, after passed the 3 skills then only can go for the fun dive.
Lets see some of the pictures we shot:
| | |
| --- | --- |
| Instructors giving diving instructions | Fully equipped with diving suit |
| | |
Because we do not have a camera that can be brought underwater, so there is no photo available in the water. Diving is a very good experience as you will get to come close with the underwater world, being so close with the ocean for the first time, this is really a fantastic experience for us.
We spent half a day for the diving tour, about 3pm in the afternoon, we gone back to the room. After a quick rest, we spend some time to walk on the Mabul Island and visit the Sipadan Water Village. The water in this village is crystal clear and more fish swim in the surrounding area. Here are some photos captured:
| | |
| --- | --- |
| Sipadan Water Village | Sipadan Water Village chalets |
| | |
| Sipadan Water Village chalets | Sunset at Sipadan Water Village chalets |
| | |
| Orang Asli Village | Orang Asli Village |
| | |
| Sunset at Orang Asli Village | Dinner in Sipadan Water Village |
| | |
At night, there are not many activities, stay away from the bustling city life and enjoy a quiet moment is the best thing to do here. Here, the sky is different from what you can see from the city, lot of stars blinking and you will see meteoroid quite often. Other than this, turtle used to pass by, the staffs from the lodge are so friendly and they will ask you to come near to see this beautiful moment. The staffs will also gather at night and play their favorite guitar and sing their favorite songs. Spending our time in such a beautiful night is the most relaxing experience that we have ever encountered.
| | |
| --- | --- |
| Staring at crystal clear water | Orang Asli Teen Villagers |
| | |
| Orang Asli Teen Villagers | |
| | |
This is how we mark the end of our day 2 activity in Mabul Island.