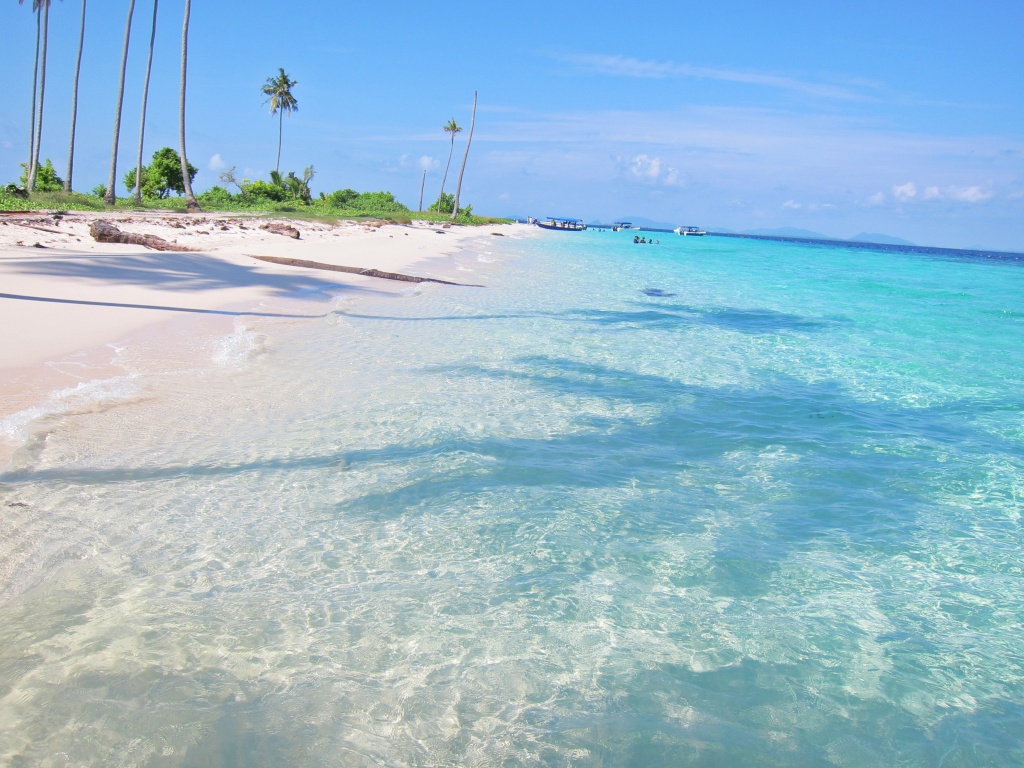 Itinerary & Spending | Day 1 | Day 2 | Day 3 | Day 4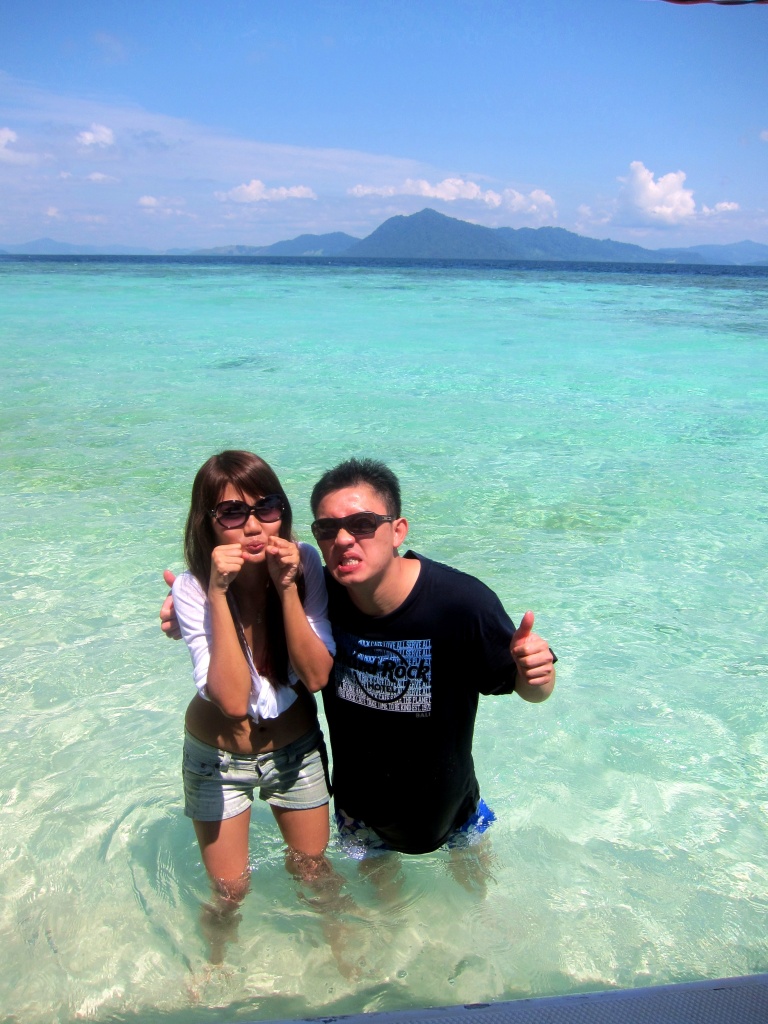 Day 3: Island hopping and snorkeling in Pulau Sibuan and Pulau Bohey Dulang
Other than Sipadan Island and Kapalai Island, all other surrounding islands require a departure from Semporna. Our initially plan is to visit Mataking Island, however, when planning for the itinerary, we came across Pulau Bohey Dulang that captured our attention deeply, so we decided to drop Mataking Island and visit Pulau Bohey Dulang, this island is less popular but we definitely had a good experience in this island, I will talk about this later.
On that day, we visit Pulau Sibuan for snorkeling, picnic, walk on the beach and listen to the water splashing on the shore. From Semporna, the journey takes about 1 hour to arrive to Pulau Sibuan. Pulau Sibuan is a very beautiful island, with the super crystal clear water, we can even photo shot the corals reside in the water. There are not many tourists on this island, so it is a good place to enjoy the beach and sky peacefully. The only negative side of this island is there are not many fish species, however, we still managed to spot some beautiful corals and turtle swim by. We arrived to Pulau Sibuan at around 10am in the morning, we stay until 1pm with 2 snorkeling trips, lunch break and relax on the beach in between. This is really a good place for relax.
| | |
| --- | --- |
| Pulau Sibuan beach | |
| | |
| Pulau Sibuan beach | Crystal clear water in Pulau Sibuan |
| | |
| Snorkeling in Pulau Sibuan | |
| | |
| Lunch in Pulau Sibuan | Photo shooting in Pulau Sibuan |
| | |
| Depart from Pulau Sibuan | |
| | |
After the Pulau Sibuan visit, our next stop is Pulau Bohey Dulang, this is one of the islands that we eagerly look forward to visit in this trip. The island homes to a hiking trail that lead to a hill top, the view from the hill is absolutely spectacular and magnificent. Lets the pictures speak the words later. With a 40 minutes boat trip from Pulau Sibuan, the sea view in Pulau Bohey Dulang has attracted us completely. A combination of crystal clear water and rocks with numerous sizes, you will never get to see the same gorgeous scene elsewhere.
| | |
| --- | --- |
| Pulau Bohey Dulang | |
| | |
| | |
Pulau Bohey Dulang is part of Tun Sakaran Marine Park, there is no beach here, you can either go snorkeling or hiking. For hiking, the trip will take about 30-40 minutes, the trial is suitable for beginner hikers but slightly steep and slippery. You need a guide for hiking this hill and you will normally require paying additional fee apart from the package price. We paid RM40 for the guide that we engaged.
| | |
| --- | --- |
| Pulau Bohey Dulang hill top view | |
| | |
| | |
| Photo shooting at Pulau Bohey Dulang hill top | |
| | |
Pulau Sibuan + Pulau Bohey Dulang Snorkeling Daytrip= RM150 per person (inclusive of lunch and diving equipment).