Redang Kalong Resort is currently closed till further notice
Redang Kalong Resort, established in year 2000 and gone through a refurbishment exercise in 2010, is one of the most preferred resorts in Pulau Redang. The resort mainly offers twin, triple and quad sharing rooms with standard room and seaview room available to choose from. Redang Kalong Resort also runs an in-house dive centre to serve all diving enthusiasts. Diving courses and diving excursions can be pre booked or book upon arrival at a reasonable rate. Numerous indoor and outdoor activities are readily available, for those who do not wish to explore the underwater, the beach is the best place to hang around for exciting beach activities or sun bath.
Redang Kalong Resort Packages:
Room Types:
There are 2 different room types in Redang Kalong Resort:
Standard Room:
Single, Twin, Triple (with 3 single beds in each room)
Quad (with 1 double bed and 2 single beds in each room)
Standard Seaview Room:
Single, Twin, Triple (With 1 double bed and 1 single bed in each room)
Quad (with 4 single beds in each room)
Facilities:
Dive centre, beach volleyball, kayak, table tennis, pool game, board games, mini karaoke, beach side bar, souvenirs shop, wifi access, meeting room and etc.
Transportation and Access Information:
Departure Jetty from mainland:
Merang Jetty, Kuala Terengganu
Boat departure schedule from Merang Jetty:
10.30am
Boat departure schedule from Pulau Redang:
9.00am
Photos Gallery: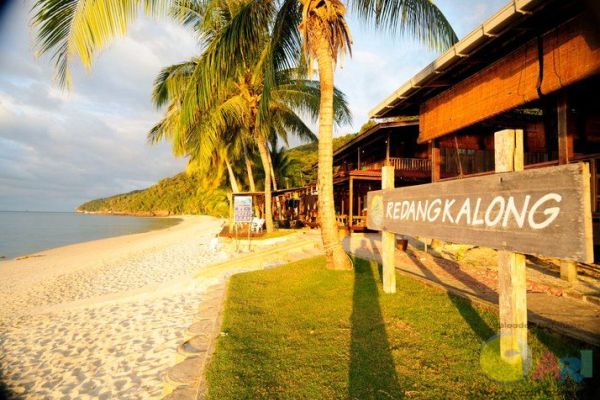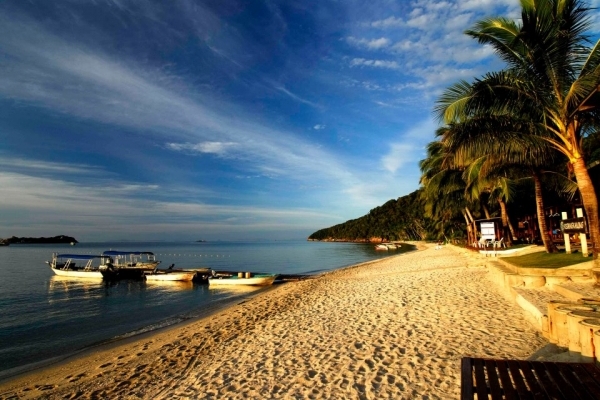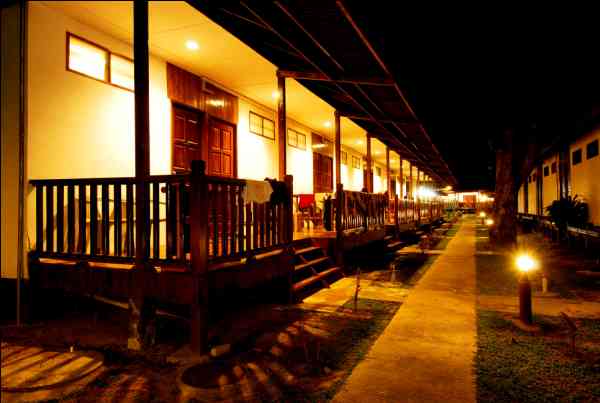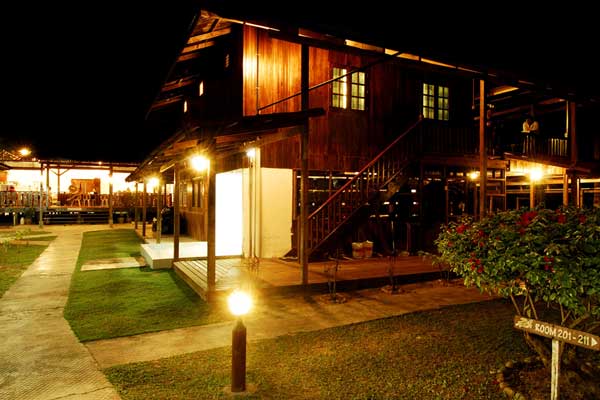 Seaview Room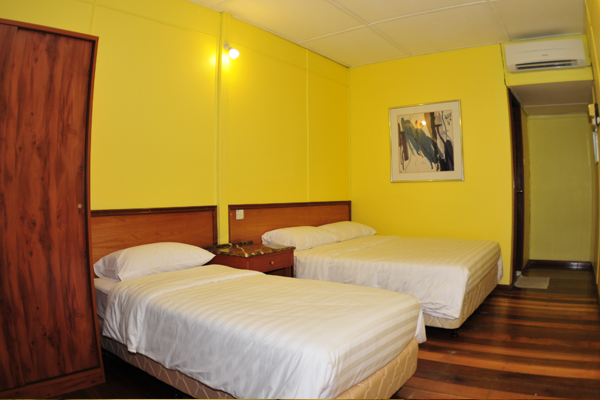 Standard Room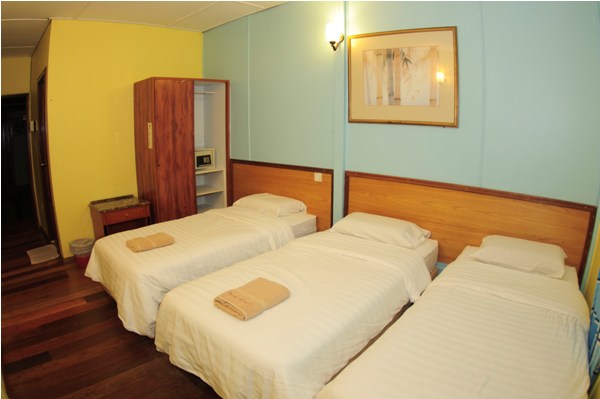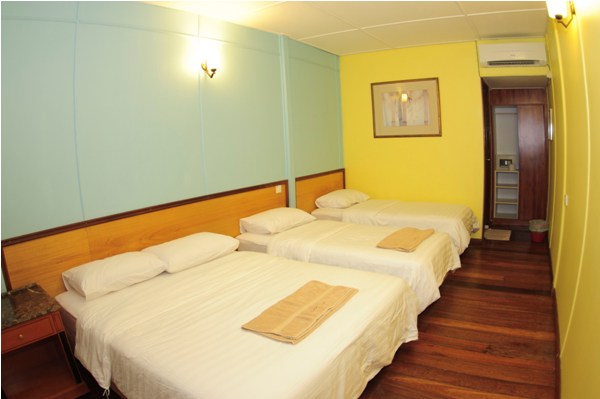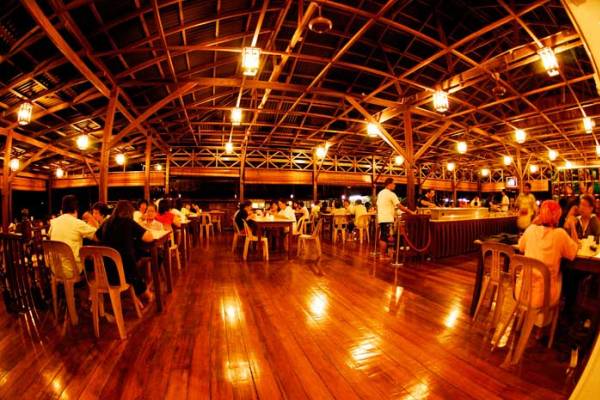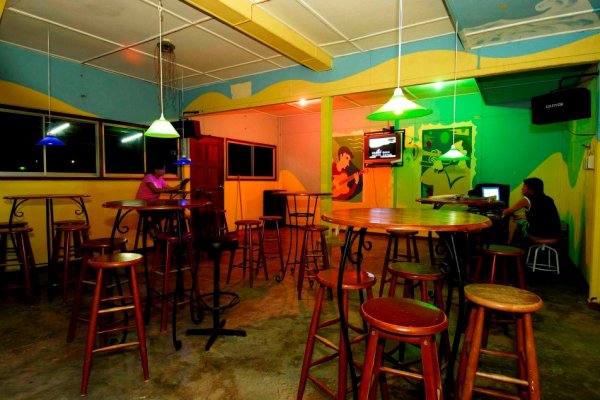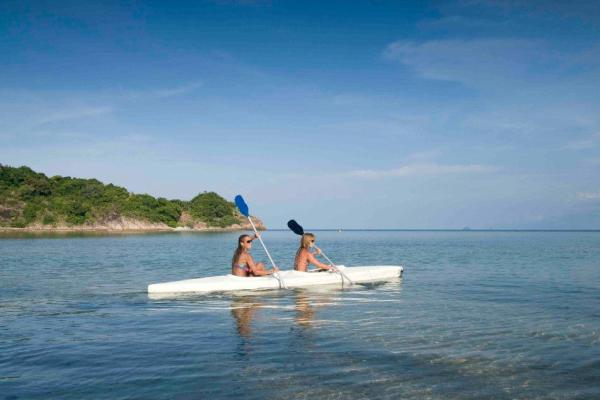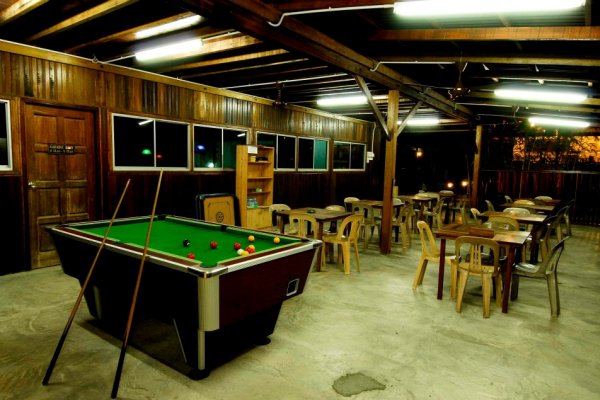 Photos are taken from resort gallery and third party sources.