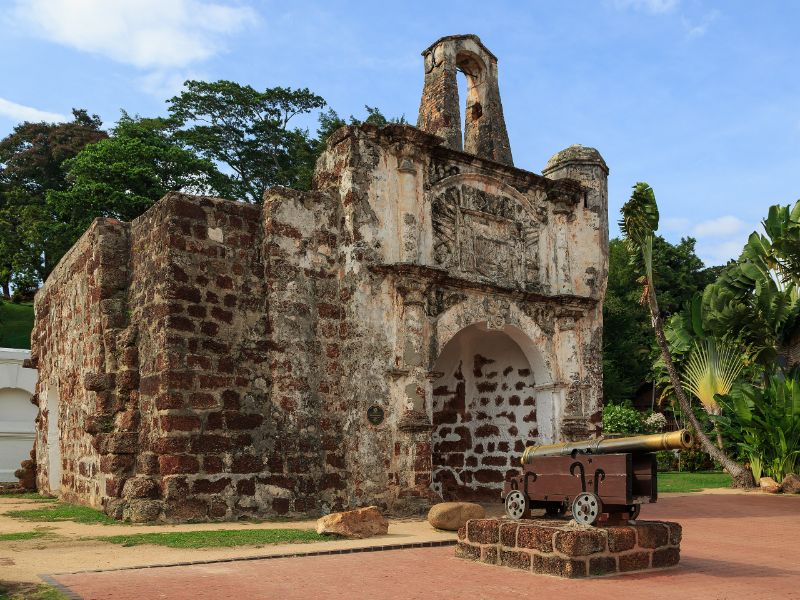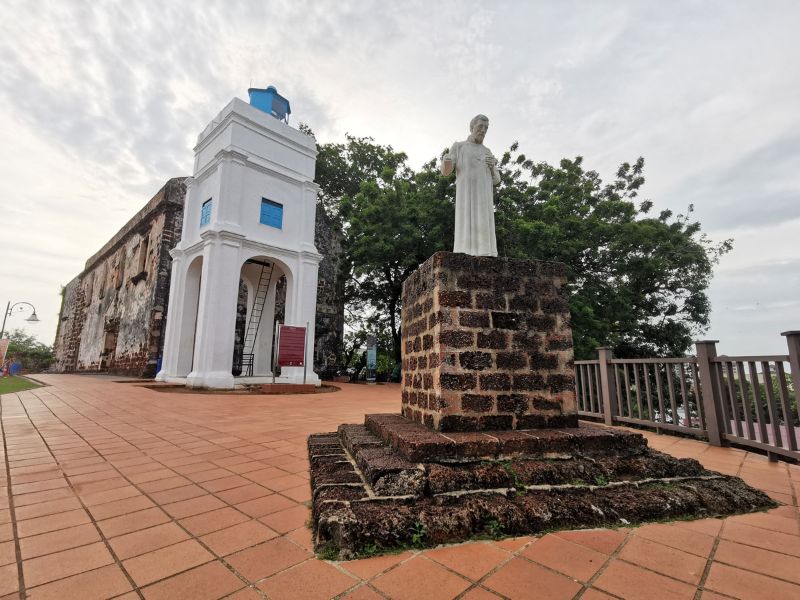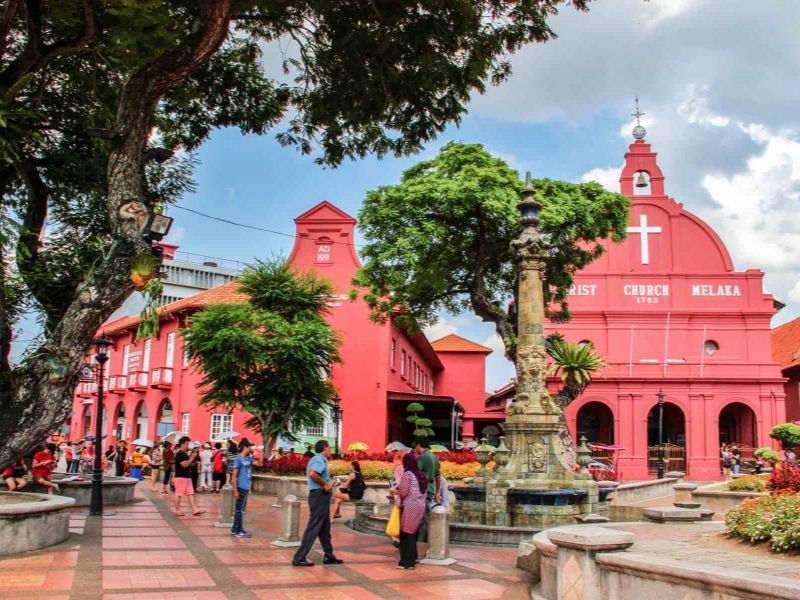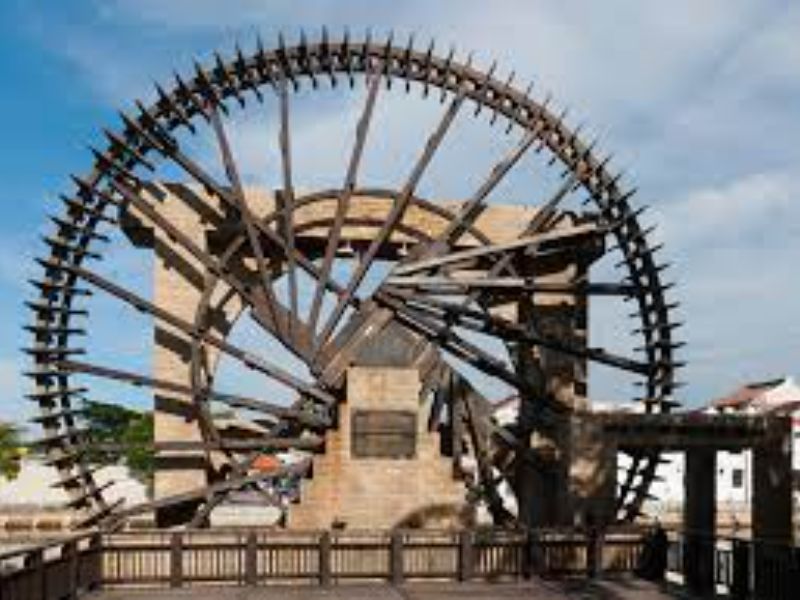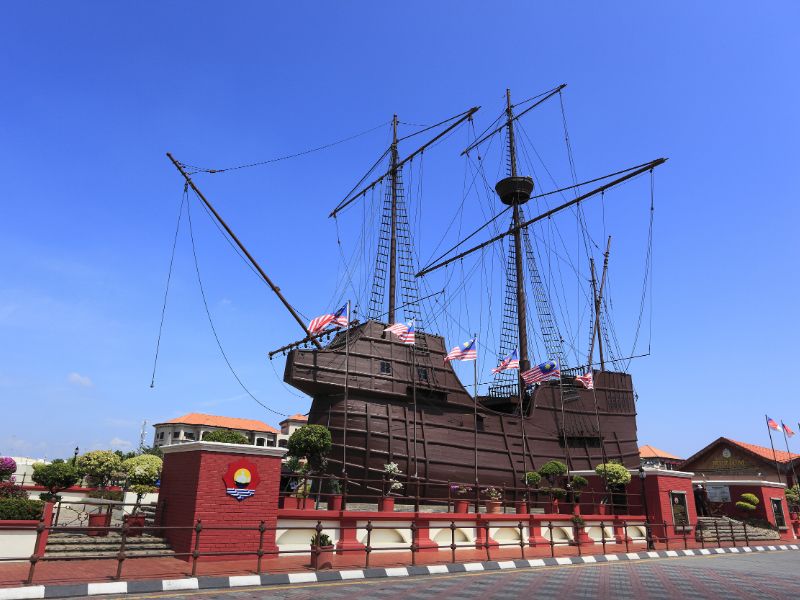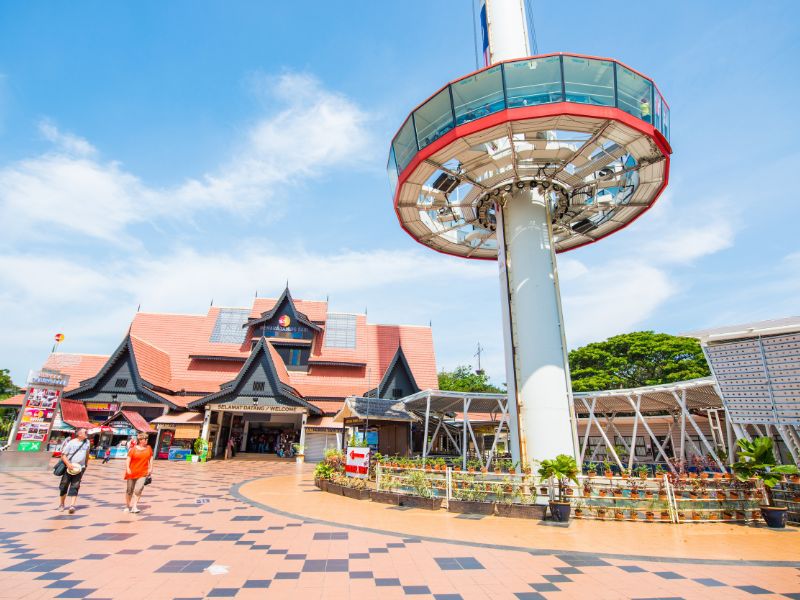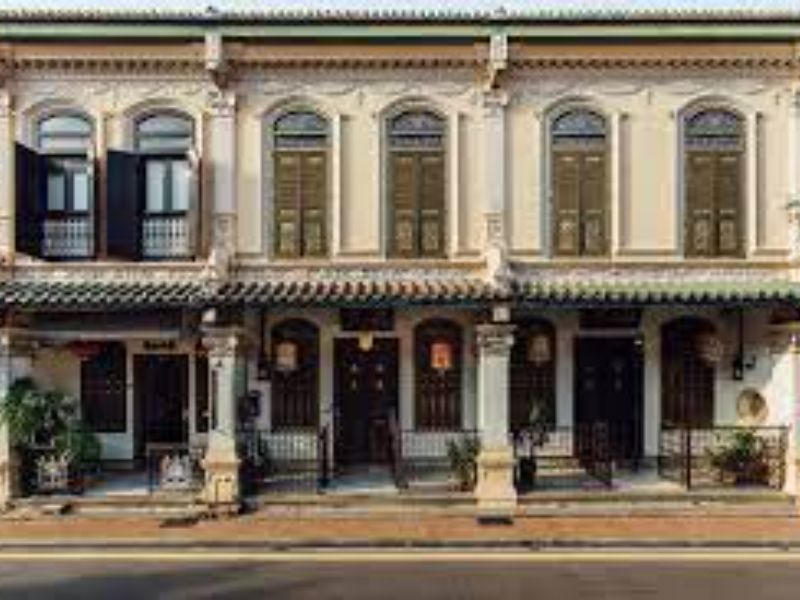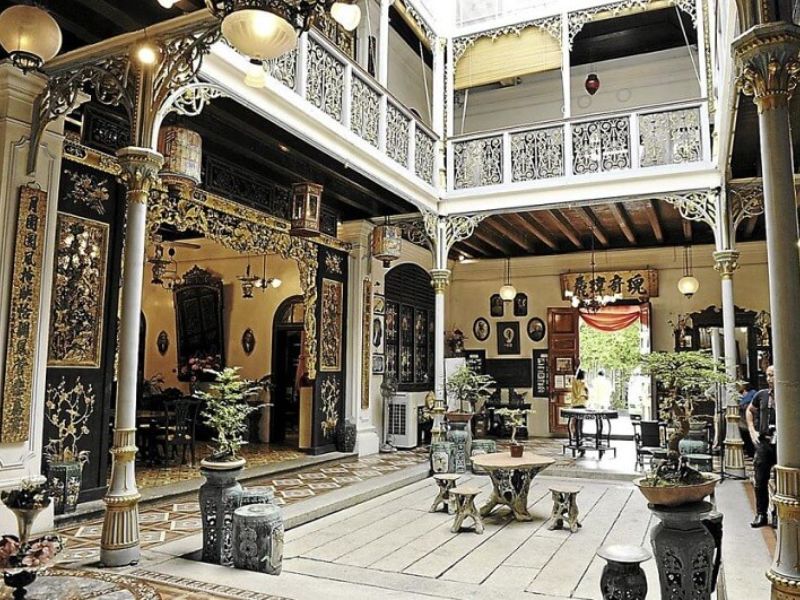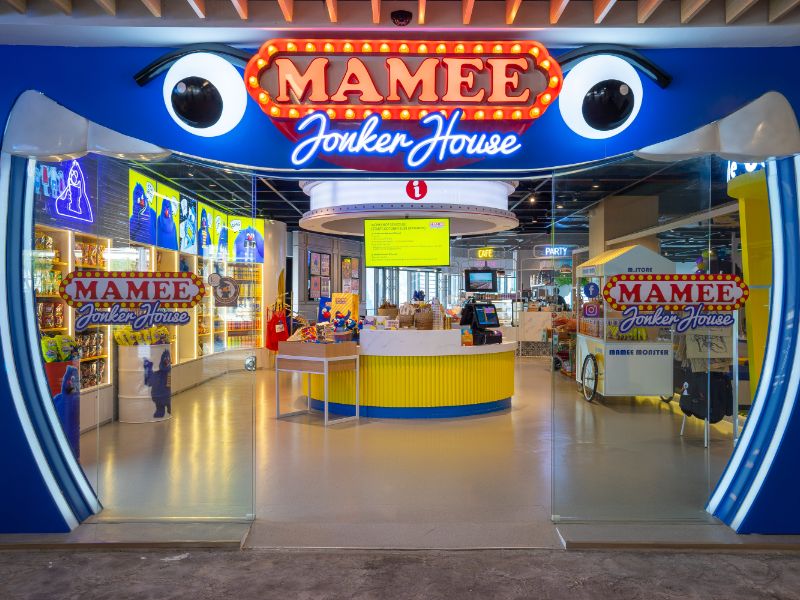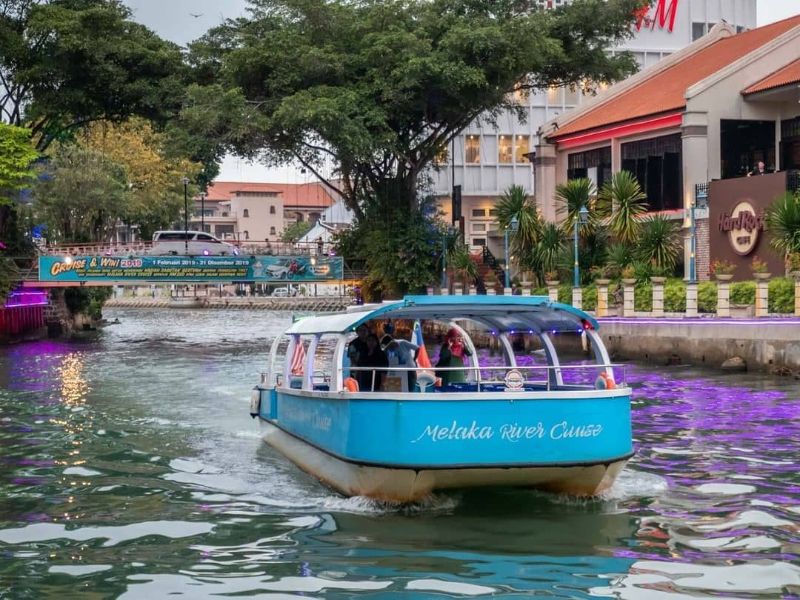 Melaka Sultanate Watermill
Baba Nyonya Heritage Museum
Interior of Baba Nyonya Heritage Museum

117 reviews
From
RM
235
- RM
555
中文 |
---
Latest online promotion for 2d1n Discover of Melaka Tour, book with Holidaygogogo to save more! Chat with us today to find out more!
Tour HighlightsCheck Price
Explore an immersive journey through iconic landmarks such as A'Famosa, Church of St. Paul and Dutch Square
Immerse yourself in a unique educational experience at Museum Samudera, housed within a giant ship, where you can explore exhibition showcase of Melaka's maritime heritage
Elevate your perspective at the Taming Sari Tower, a contemporary tower offering a trilling revolving ride and breathtaking panoramic views of Melaka
Embark on a relaxing Melaka River Cruise, gliding along the picturesque river while enjoying the scenic views of historic buildings and vibrant murals, immersing yourself in the charm of Melaka from a different perspective
Private tour arrangement, itinerary can be customized according to guest's preference
---
Itinerary:
---
Day 1
Welcome to Melaka, that is noted for its unique history, and it is one of the major tourist destinations in Malaysia! Get ready for an immersive journey through Melaka's historical treasures! Start your day at 10Am as we will depart for A'Famosa, where to witness the fascinating ruins of this ancient fortress. Let the remnants of A'Famosa transport you back in time, evoking images of a bygone era.
Next, continue your exploration to the Church of St. Paul, a fascinating site that showcases church ruins adorned with tombstones and a magnificent statue. Take a moment reflect on the rich historical significance of this place and marvel at the stunning architecture that stands as a testament to the past.
Prepare to be enchanted as we embark on a sightseeing adventure by exploring Dutch Square with its vibrant atmosphere and must-visit landmarks like the Stadthuys, Queen Victoria's Fountain, the oldest church in Malaysia – Christ Church, and the awe-inspiring Melaka Sultanate Watermill, the largest in the country. Admire the intricate details of these historical landmarks and feel the palpable sense of history that permeates the air.
Expand your knowledge and immerse yourself in maritime history with a visit to the Museum Samudera. Step aboard a giant ship that serves an educational exhibit, allowing you to delve into the seafaring heritage of Melaka. Explore the interactive displays and artifacts, learning about the city's important role as a bustling port throughout the centuries.
Conclude your day with a visit to the Taming Sari Tower, offering a modern twist with its contemporary design and thrilling revolving ride. Capture breathtaking photos and create memories that will last a lifetime.
Tour Summary:
10AM pick up at the designated hotel, Melaka
Depart to A Famosa, see the ruins of A'Famosa
Visit to Church of St. Paul, church ruins with tombstones & statue
Sightseeing at historical places: Walk around Dutch Square, photo stop at Stadthuys, Queen Victoria's Fountain, Christ Church (oldest church in Malaysia), and Melaka Sultanate Watermill (the largest watermill in Malaysia)
Visit to Museum Samudera: Educational exhibits in a giant ship
Visit to Taming Sari Tower: Contemporary tower & revolving ride
Meal Plan: Own arrangement
---
Day 2
Brace yourself for another day filled with cultural discoveries! Starting at 10Am, we'll set off to the Baba & Nyonya Heritage Museum. A place where you'll immerse yourself in the rich traditions, intricate, and captivating stories that showcase the unique fusion of Chinese and Malay influences. Explore this beautifully preserved heritage house and gain a deeper understanding of the Peranakan community's history and way of life.
Next, we'll make our way to the renowned Mamee Jonker House, where you could create a unique memento by personalizing your very own instant noodle cups with adding a touch of creativity to this delicious snack.
To top off the day, we'll embark on a Melaka River Cruise, allowing you to relax and soak in the enchanting views as we navigate through the heart of Melaka on a boat. Marvel at the charming scenery, from historic buildings to vibrant murals adorning the riverbanks.
Prepare for a memorable and culturally immersive experience that will leave you with lasting memories of Melaka's vibrant past and present
Tour Summary:
10AM depart to Baba & Nyonya Heritage Museum: Learn about Peranakan culture
Visit to Mamee Jonker House – Personalize instant noodle cups (Closed on Tuesday)
Have a Melaka River Cruise: Explore Melaka on a boat
Tour ends and transfer to city as ending point
Meal Plan: Breakfast
---
Includes:
1 Night Stay in Room of Choice
Breakfast stated as per itinerary
Malay/English speaking guide
Tour and transportation stated as per itinerary
---
Excludes:
Meals other than stated
Entrance fee as per itinerary
Travel insurance

(strongly recommended to purchase)
Other expenses not stated in the "Includes" section
---
Important Note:
Itinerary and package content is subject to last minute changes due to weather or operational issue.
Activity stated (if included) is provided on complimentary basis, no refund will be made for cancellation of activities due to weather or operational issue.
Other terms and conditions for booking.
All the photos shown are for reference purpose only, there may be different design/decoration/setup on actual unit.
Minimum 4pax
Transport Type: Van – Group below 12pax; Coach – Group below 30pax
---
Price:
Pricing is based on per person basis
Please click the whatsapp button or email us to enquire for best price
Ask Questions:
Click the whatsapp/email button at the bottom right to contact us
---
Related Tours & Packages:
---
Rating & Review:
HolidayGoGoGo
Average rating:
0 reviews