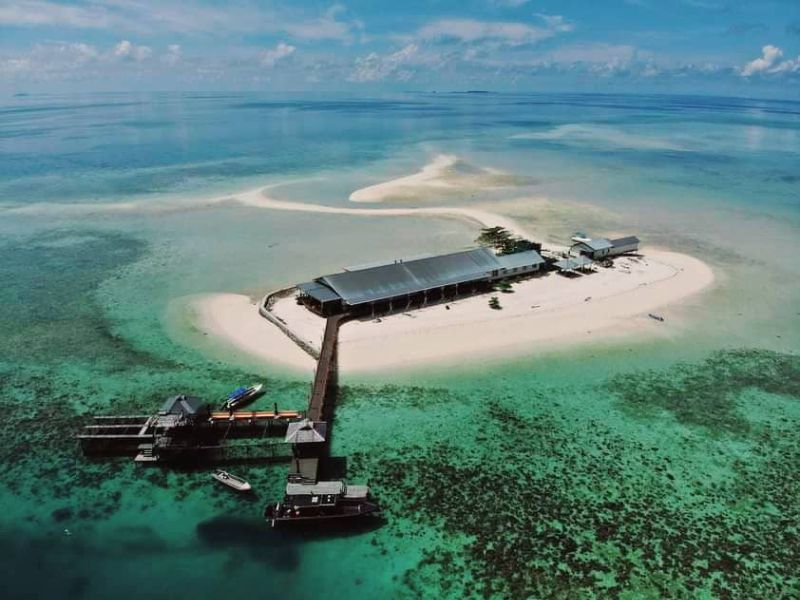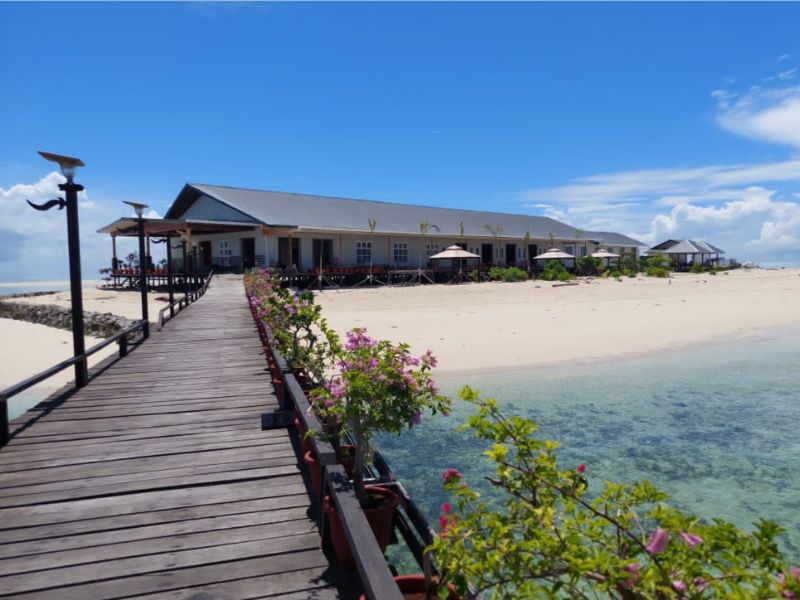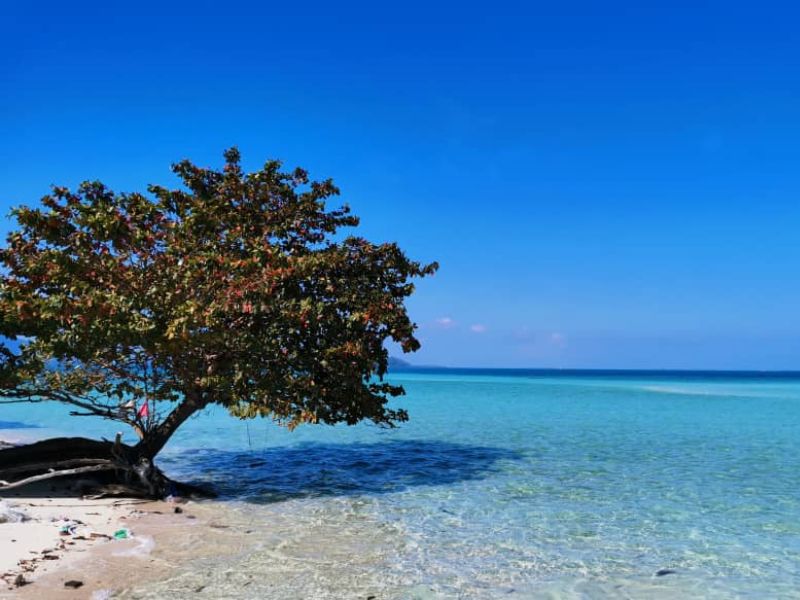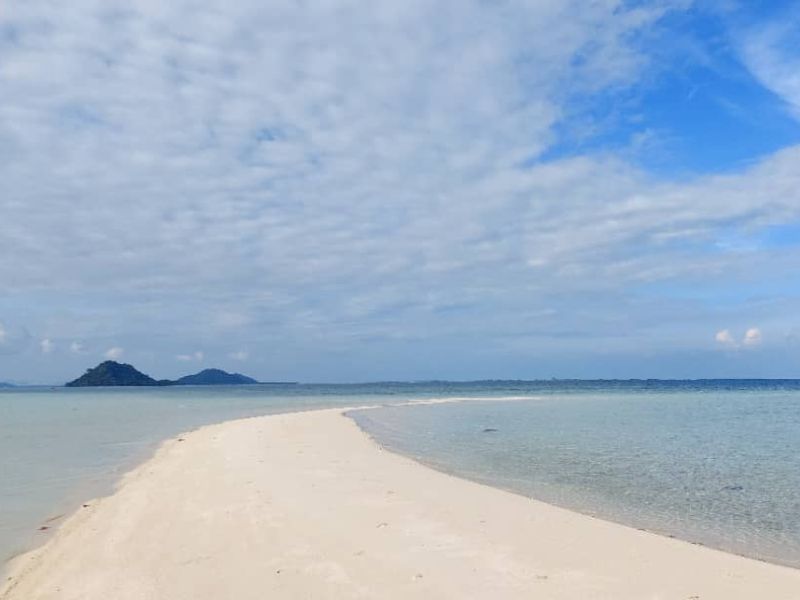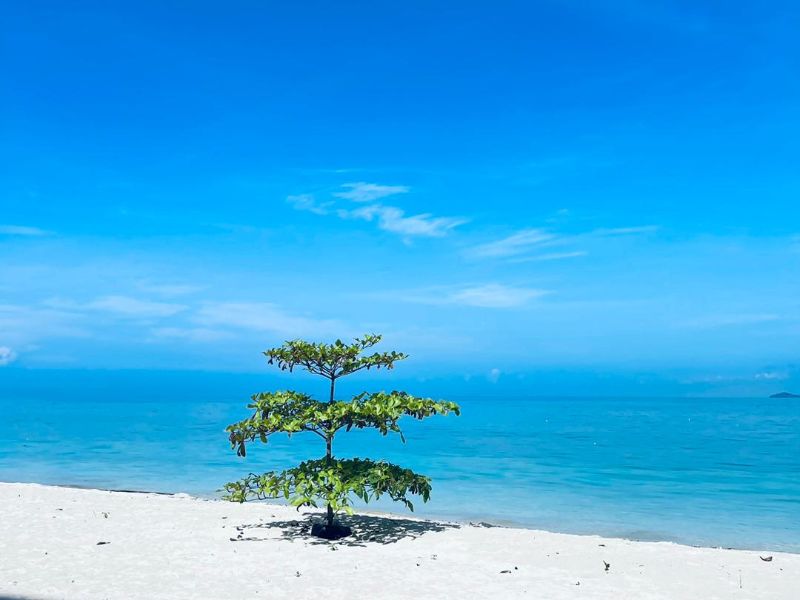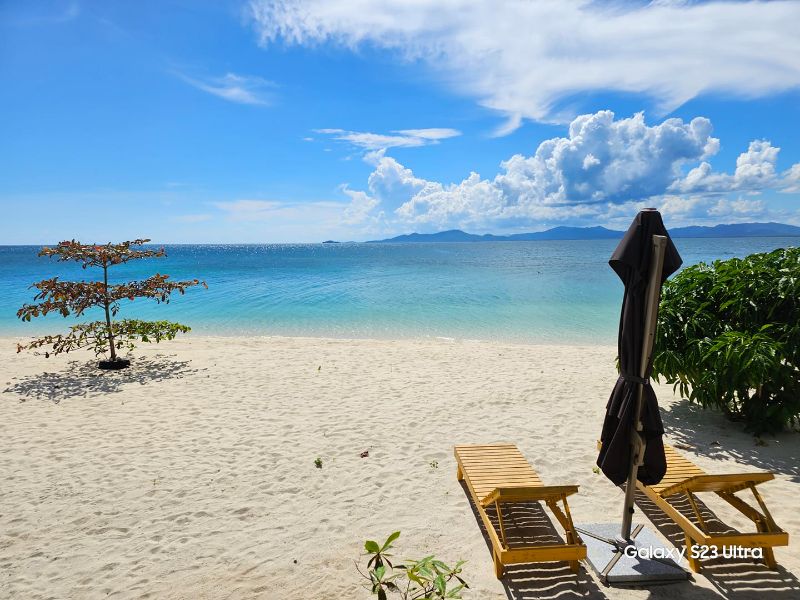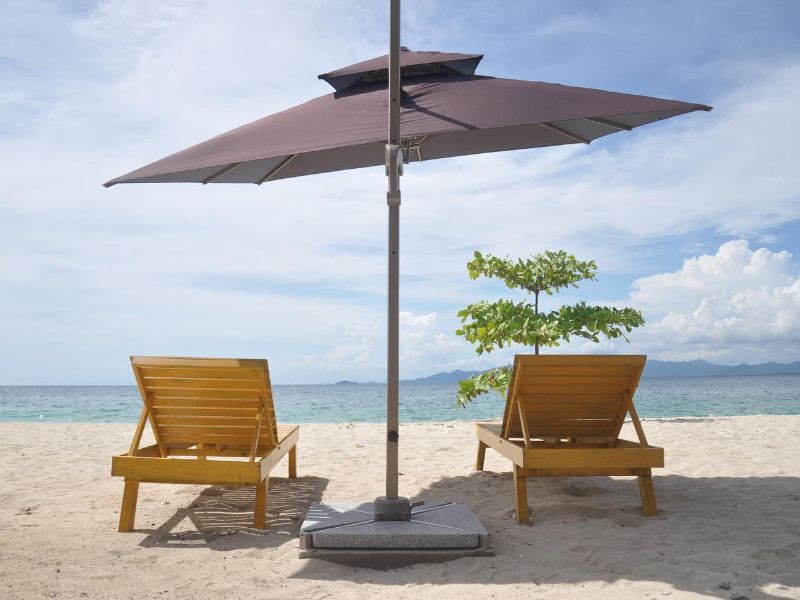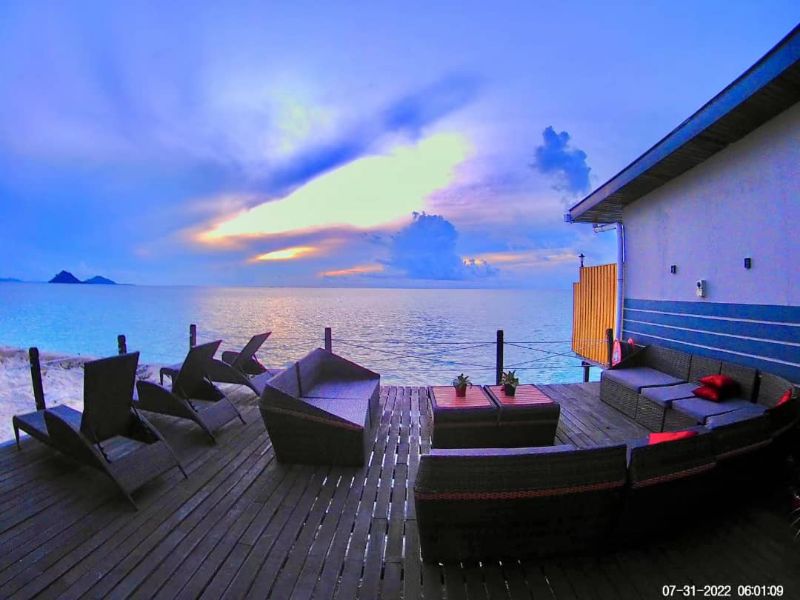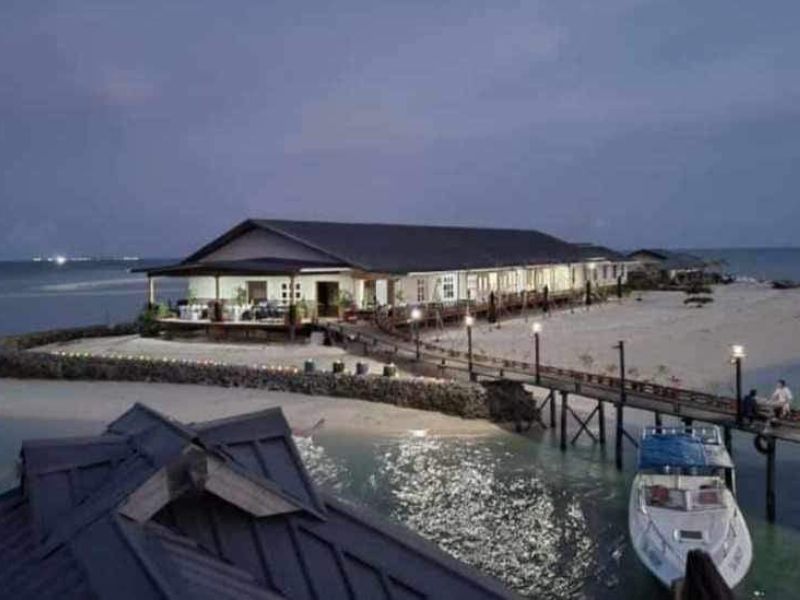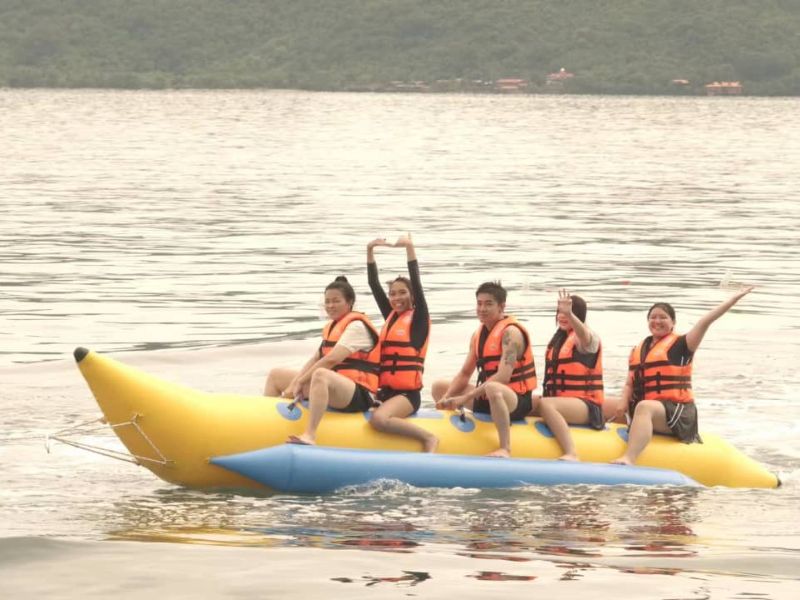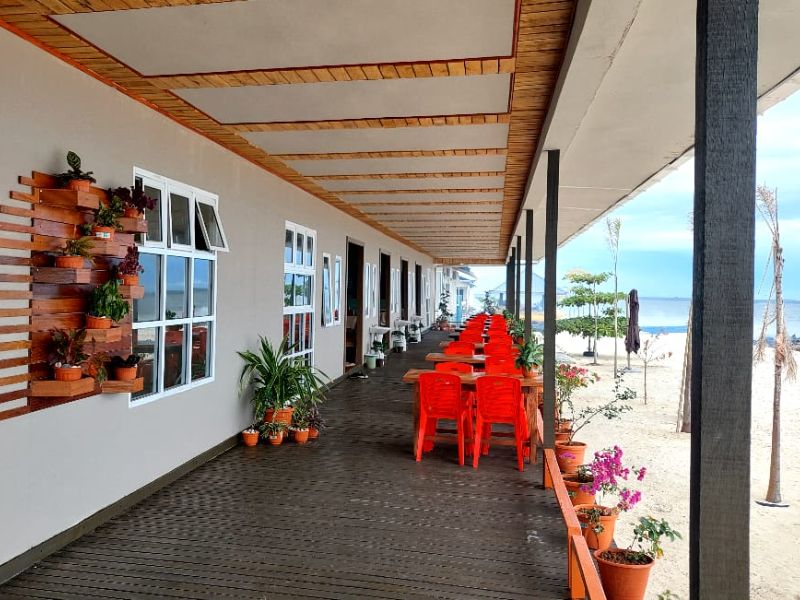 Santiri Island Resort Semporna
Santiri Island Resort Semporna
Santiri Island Resort Sea Side
Santiri Island Resort Beach
Santiri Island Resort Beach
Santiri Island Resort Deluxe Room with Balcony
Santiri Island Resort Standard Room
Santiri Island Resort Sun Deck
Santiri Island Resort Sun Deck
Santiri Island Resort Evening Deck
Santiri Island Resort Beach Night View
Santiri Island Resort Beach Banana Boat
Santiri Island Resort Dining Area

35 reviews
From
RM
1,300
- RM
2,800
CN | BM
---
Latest online promotion for 3d2n Santiri Island Resort Semporna Island Hopping Package, book with Holidaygogogo to save more! Chat with us today to find out more!
Tour Highlights
Santiri Island Resort is nestled in a pristine location, surrounded by breathtaking natural beauty. The resort offers stunning views of turquoise waters, white sandy beaches, and lush tropical landscapes, creating a paradise-like setting for guests to enjoy.
Santiri Island Resort provides an exclusive and private retreat for its guests. With a limited number of rooms, the resort offers a secluded and intimate atmosphere, allowing guests to relax and unwind in their own private sanctuary.
Santiri Island Resort is located in a prime diving and snorkeling destination, offering guests the opportunity to explore vibrant coral reefs teeming with marine life. The resort provides easy access to a variety of dive sites, ensuring unforgettable underwater adventures for diving enthusiasts.
The resort prides itself on providing exceptional service and attention to detail. The dedicated staff goes above and beyond to ensure that guests have a memorable stay, catering to their individual needs and preferences.
---
Itinerary:
---
Day 1
Welcome to Semporna, gateway to the island paradise. The boat is scheduled to depart at 1pm, please be ready at Semporna Jetty 1 hour before departure for registration and check in.
On arrival at the island, proceed for island hopping trip to the nearby Mabul Island and Kapalai Island.
Key attractions highlight: Mabul Island, Kapalai Island
Mabul Island – Mabul Island, positioned in the northwest corner of a 200-hectare reef, is a charming oval-shaped island surrounded by sandy beaches. It has gained widespread acclaim for its remarkable variety of macrolife, establishing itself as an ideal destination for underwater photographers seeking to capture some of the most elusive ecological species on camera. The waters surrounding Mabul Island teem with a mesmerizing assortment of creatures, including the flamboyant cuttlefish, blue-ringed octopus, spike-fin gobies, frogfish, and moray eels, offering a truly awe-inspiring experience for divers and nature enthusiasts.
Kapalai Island – Kapalai Island, an opulent water village constructed on stilts above the sandbanks of the Ligitan reefs, is conveniently accessed with a short boat ride away from Sipadan and Mabul islands. The underwater landscape at Kapalai Island presents a distinct contrast to that of Sipadan, showcasing an entirely different ambiance. Remarkably, some of the planet's premier dive sites for macro and minuscule aquatic life lie directly beneath the resort, accessible by simply swimming from the pier of the dive center.
Tour summary:
12pm standby at Semporna Jetty
1pm boat depart from Semporna Jetty to Santiri Island Resort
On arrival, proceed for Island Hopping to Mabul Island & Kapalai Island
Meal Plan: Dinner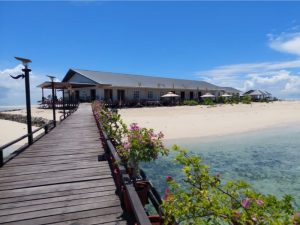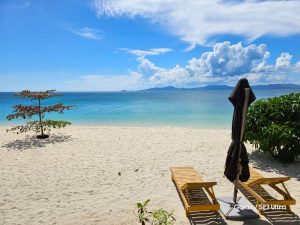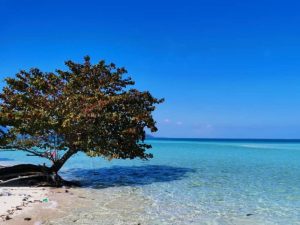 ---
Day 2
Key attractions highlight: Mataking Island, Pom Pom Island, Timba Timba Island
Mataking Island – Mataking Island is a snorkeler's paradise, renowned for its vibrant coral reefs and diverse marine life. Dive into the warm tropical waters and be greeted by a kaleidoscope of colors as you explore the breathtaking underwater ecosystem.
Pom Pom Island – This idyllic island is surrounded by crystal-clear turquoise waters and boasts powdery white sandy beaches. Dive into the underwater wonderland and be amazed by the diversified marine life. Encounter graceful sea turtles, colorful tropical fish, and intricate coral formations. With excellent visibility, every snorkeling and diving excursion becomes a breathtaking adventure.
Timba Timba Island – Immerse yourself in the island's pristine beauty, surrounded by turquoise waters and untouched white sandy beaches. Dive beneath the surface and discover a mesmerizing underwater world. Vibrant coral reefs await, teeming with a kaleidoscope of tropical fish and captivating marine life. Swim alongside graceful sea turtles and marvel at the colorful coral gardens. With crystal-clear visibility, every snorkeling and diving adventure becomes a feast for the senses. Timba-Timba Island is a sanctuary of natural wonders, where you can experience the magic of the sea and forge a deep connection with the captivating marine ecosystem.
Tour summary:
Breakfast in Santiri Island Resort
After breakfast, proceed for island hopping to Mataking Island + Pom Pom Island + Timba-Timba Island OR Tun Sakaran Marine Park
*** Climbing & Guide Fees @ Marine Park NOT Included
Meal Plan: Breakfast, Lunch, Dinner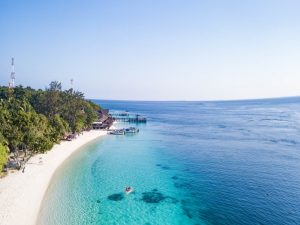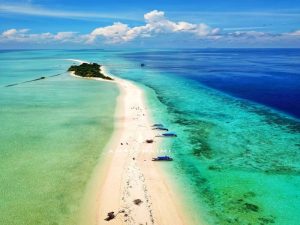 ---
Day 3
After enjoying a delicious breakfast, the choice is yours to either indulge in leisure time or embark on an exciting adventure in the Island. If you're seeking an adrenaline rush, why not try your hand at kayaking, gliding through the calm turquoise waters and taking in the breathtaking coastal views? Alternatively, you can hop on a thrilling banana boat ride, feeling the exhilarating rush of the wind and waves. For those yearning to continue explore the vibrant underwater world, snorkeling by the beach of the resort is an excellent choice too.
Tour summary:
Breakfast in Resort
After breakfast, free on own leisure or proceed to experience Kayak, Banana Boat or snorkeling
11am check out from resort and transfer back to Semporna
Meal Plan: Breakfast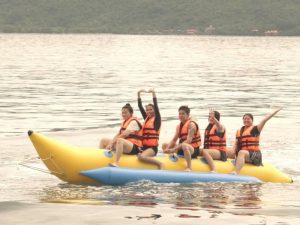 ---
Includes:
2 night accommodation in Santiri Island Resort
2 Breakfast
1 Lunch
2 Dinner
2 Island Hopping Trips
Kayak usage
Banana Boat (10-15 mins) or Snorkeling around the beach
---
Excludes:
Climbing & Guide Fees at Marine Park

RM60/Non Malaysian, RM30/Malaysian

Meals other than stated
Travel insurance

(strongly recommended to purchase)
Other expenses not stated in the "Includes" section
---
Important notes:
Itinerary and package content is subject to last minute changes due to weather or operational issue.
Activity stated (if included) is provided on complimentary basis, no refund will be made for cancellation of activities due to weather or operational issue.
Other terms and conditions for booking.
All the photos shown are for reference purpose only, there may be different design/decoration/setup on actual unit.
Surcharge for Guests who bring they own food (for cooking) & drinks:

Cooking RM30/Kg
Beer RM5.00/Can
Wine RM30/Bottle
Hard Liquor RM50/Bottle

FOC for infant below 2 years old
---
Price:
Pricing is based on per person basis
Step 1: Select a Date
Step 2: Select Number of Guests (Per Room)
Please enter quantity of adult/child PER ROOM
children
(2-11 Years Old)
No Package Found 😕
Please try other dates
No Room Found 😕
Please try other guest number options
The price stated is for budgetary purpose only, pls chat with our customer service for detailed quotation.
---
6 Benefits for booking with Holidaygogogo Tours Sdn Bhd, no more worry of SCAMMER!
1 to 1 personalized customer service & tour suggestion. We want to make sure you get the fastest response and latest information, even during weekends or public holidays. 

Licensed travel agency under

Ministry of Tourism MOTAC

&

 

Malaysian Association of Tour and Travel Agents MATTA

. Click above link and enter our company name Holidaygogogo Tours to check our license and membership. We are not scammers. 

More than 10 years experience in the tourism industry. We are serious in doing business. 

5 star customer rating in

Google

&

Facebook

. We let our customers judge us publicly, only agencies who provide the best service dare to do so.

Regular on site inspection to ensure product quality is met according to customer requirements. 

Reservation is done with complete paperwork and supporting documentation. We don't collect payment without any documentation, we will ensure all the reservations are done before collecting payment.
Customer Reviews for Holidaygogogo: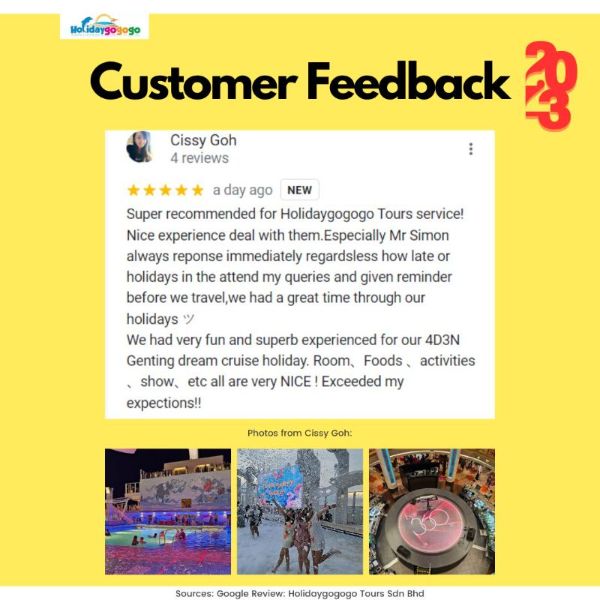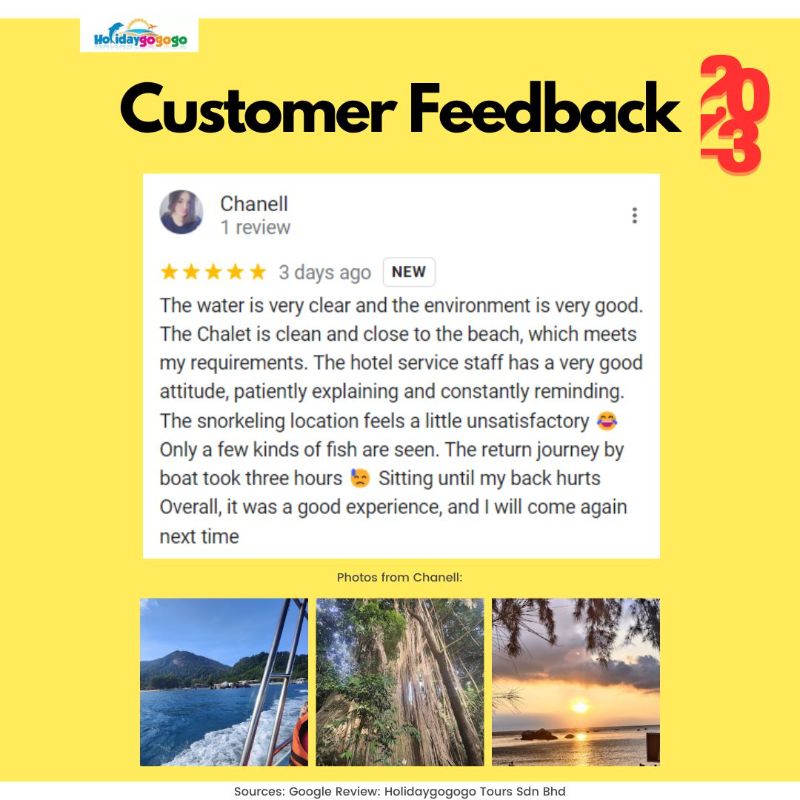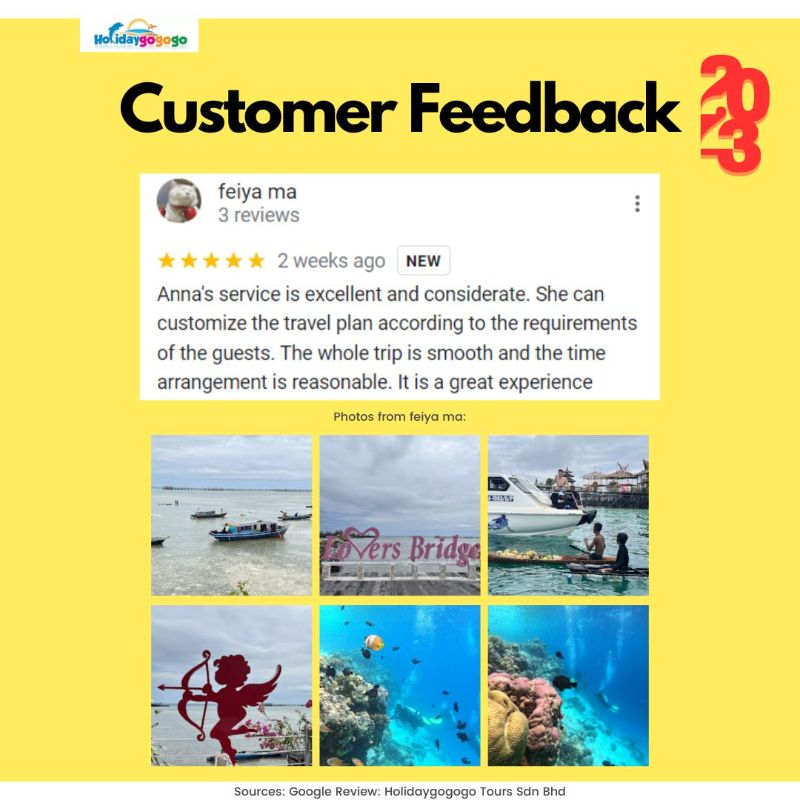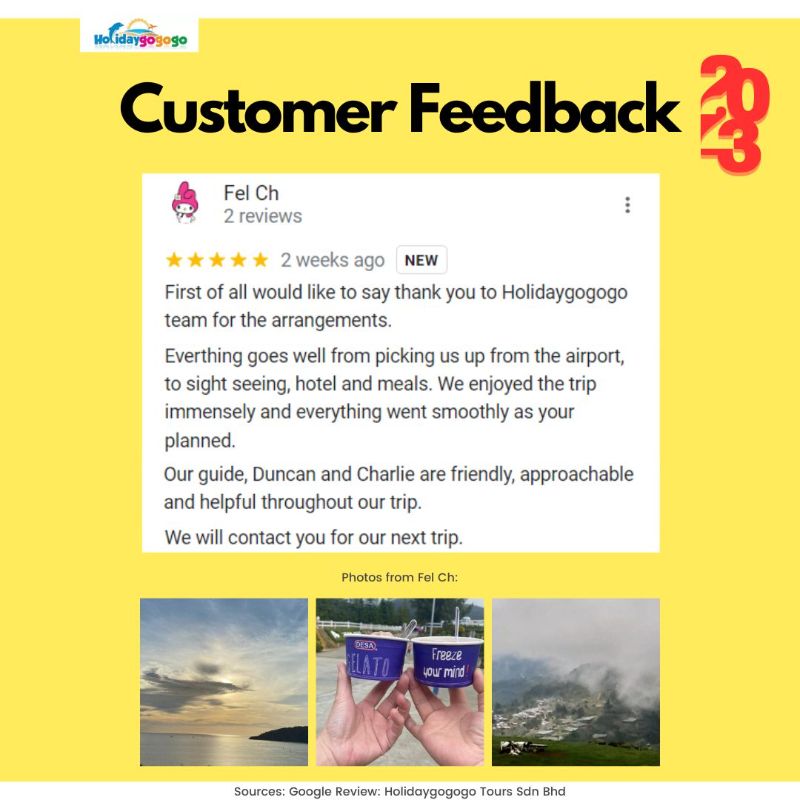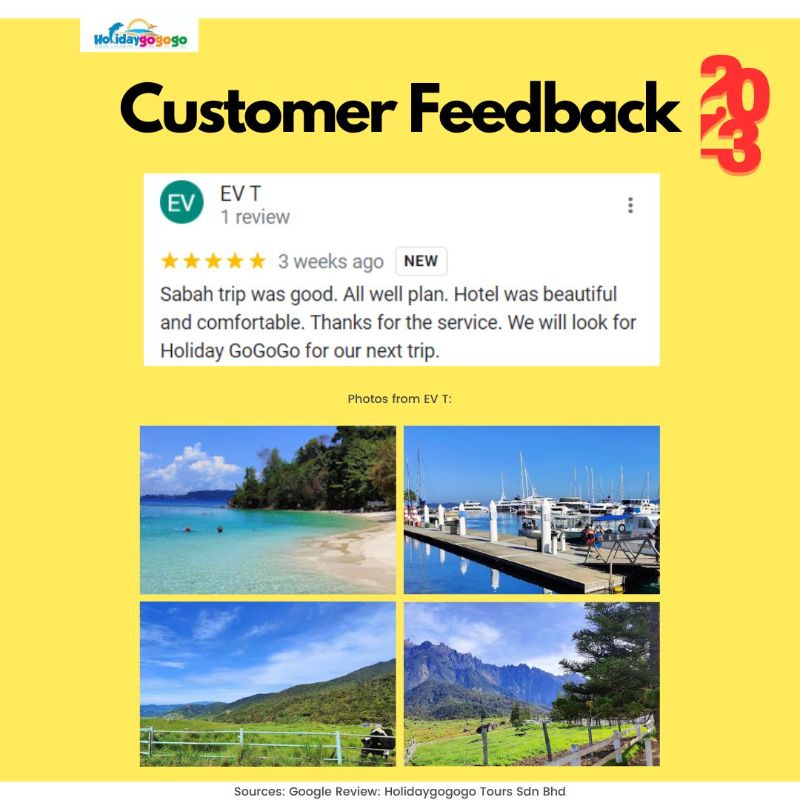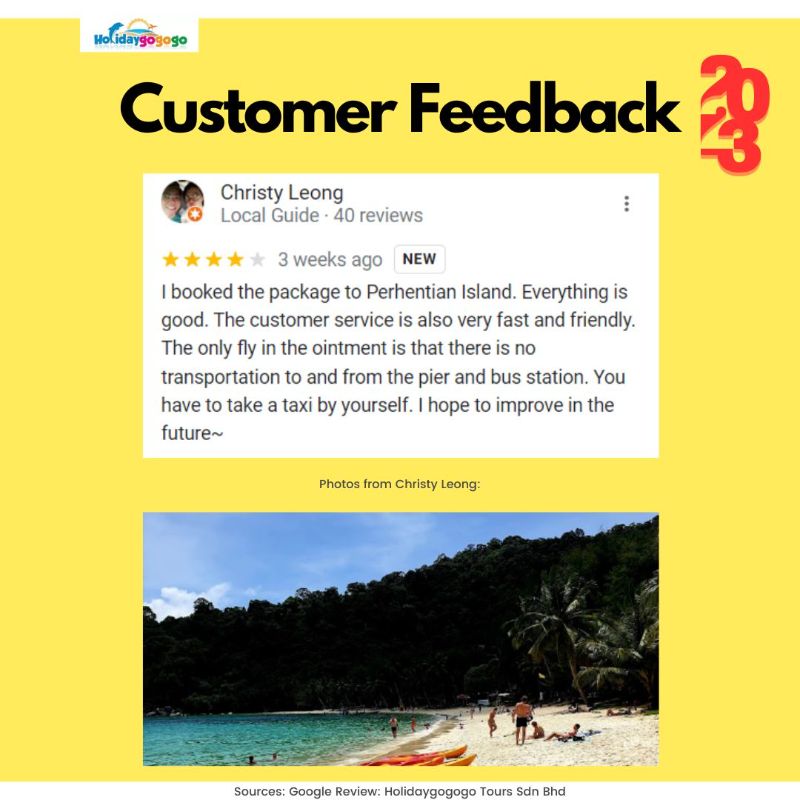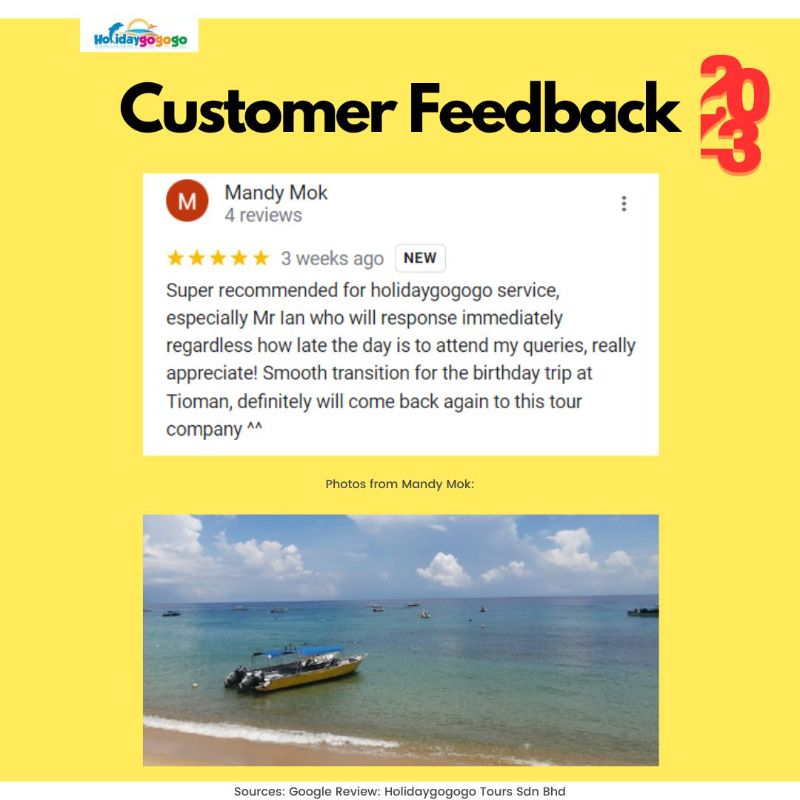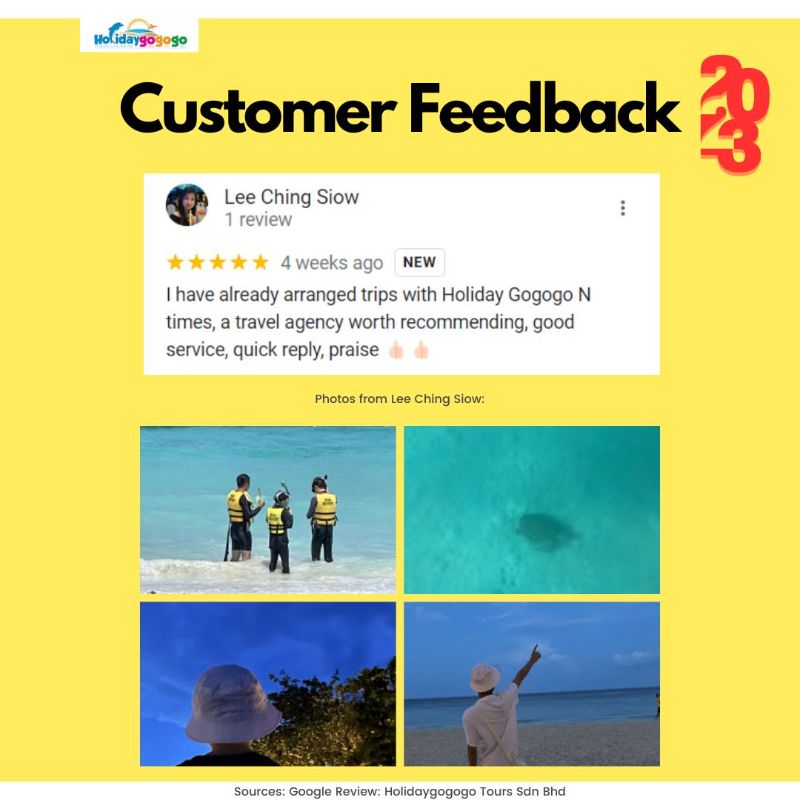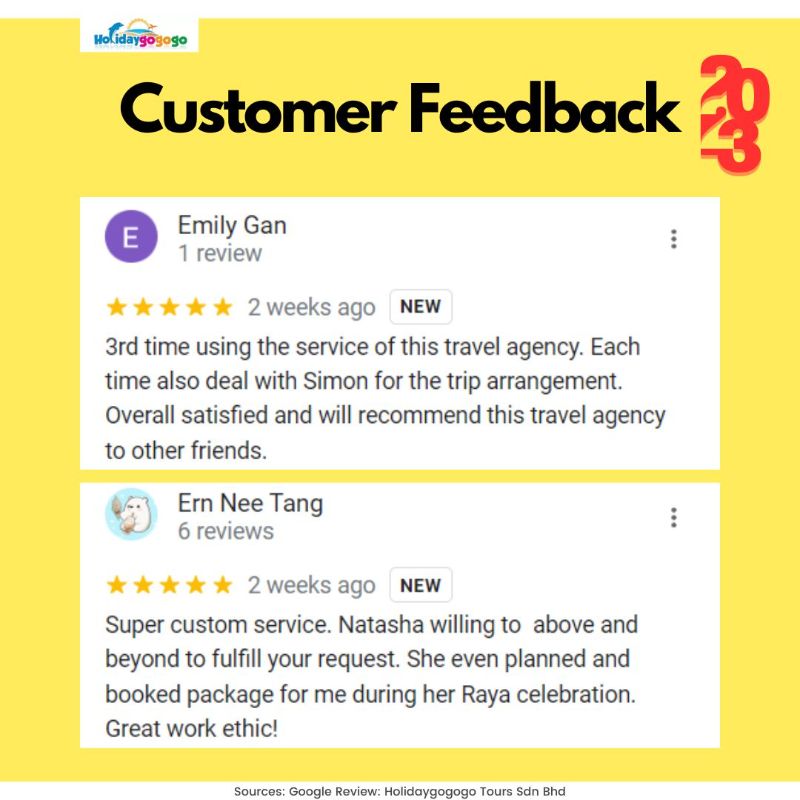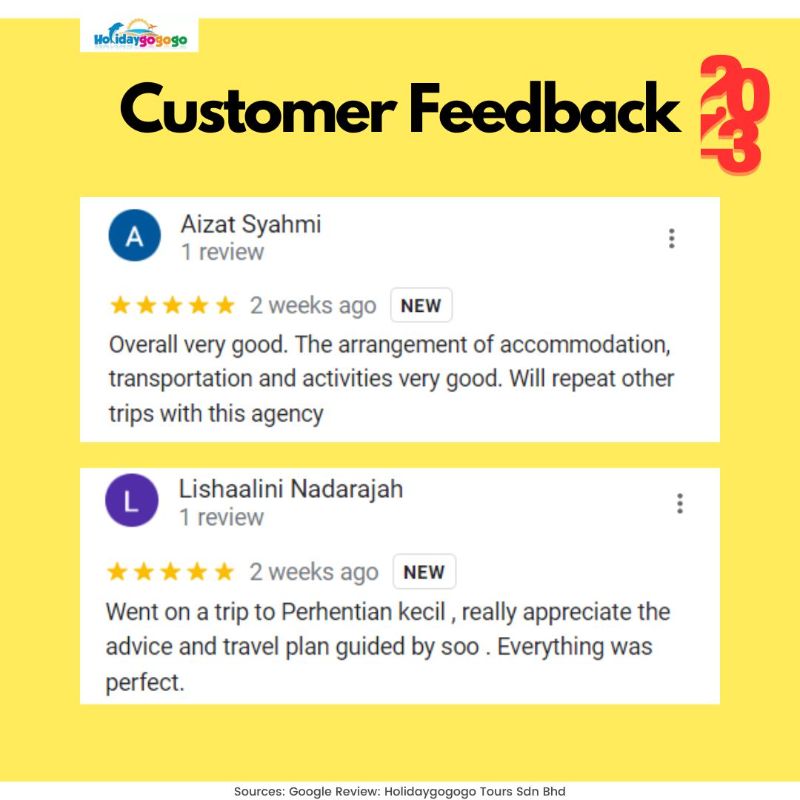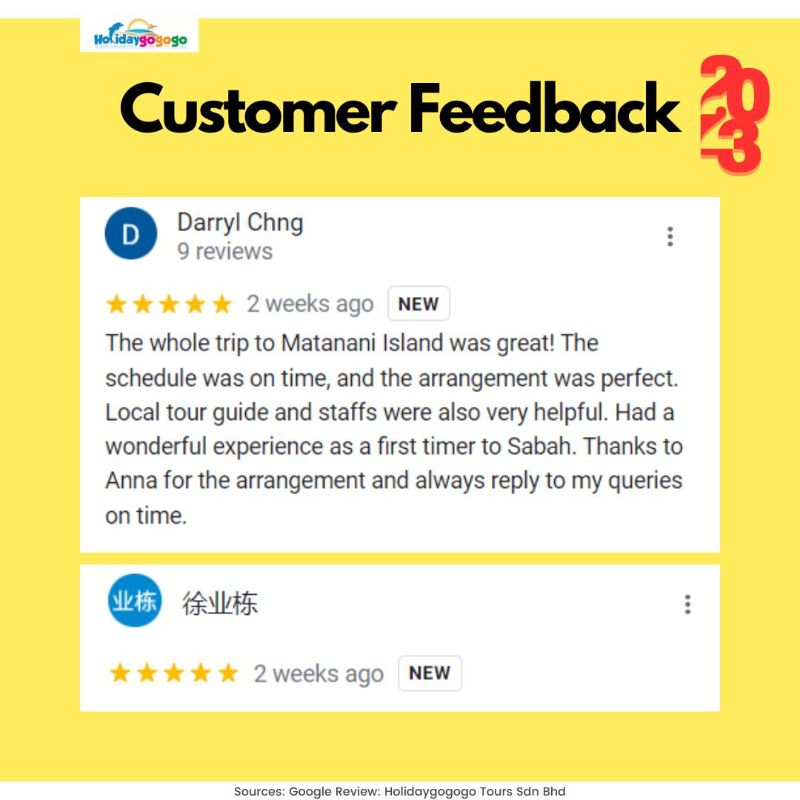 holidaygogogo travel agency review
holidaygogogo travel agency review
holidaygogogo travel agency review
holidaygogogo travel agency review
holidaygogogo travel agency review
holidaygogogo travel agency review
holidaygogogo travel agency review
holidaygogogo travel agency review
holidaygogogo travel agency review
holidaygogogo travel agency review
holidaygogogo travel agency review

---
Whatsapp:
Please WhatsApp us by clicking the WhatsApp Button.
---
Enquiry Form:
---
Related Tours & Packages:
---
Rating & Review: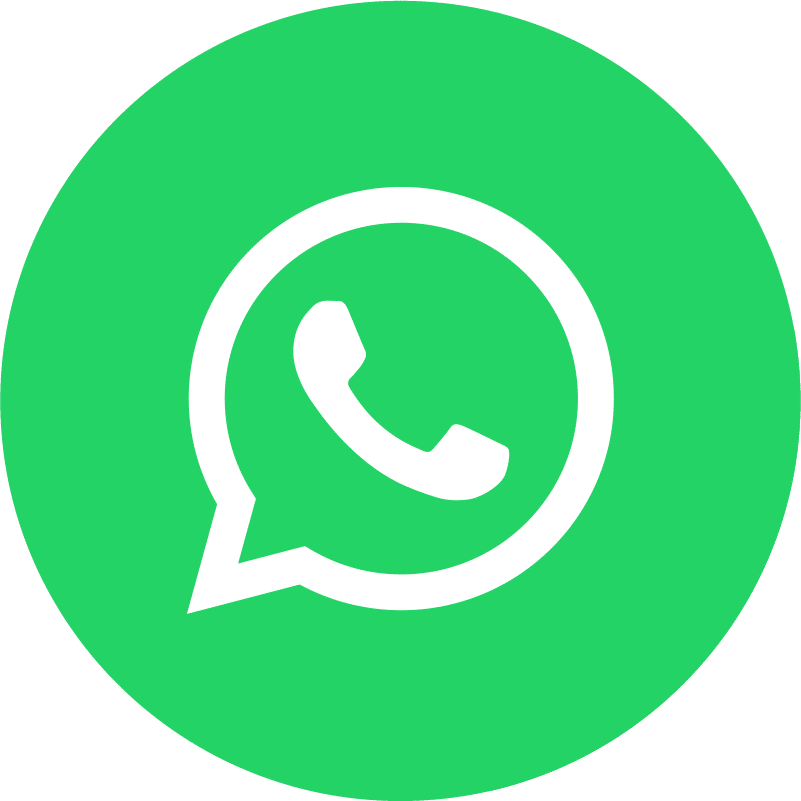 HolidayGoGoGo
Average rating:
0 reviews