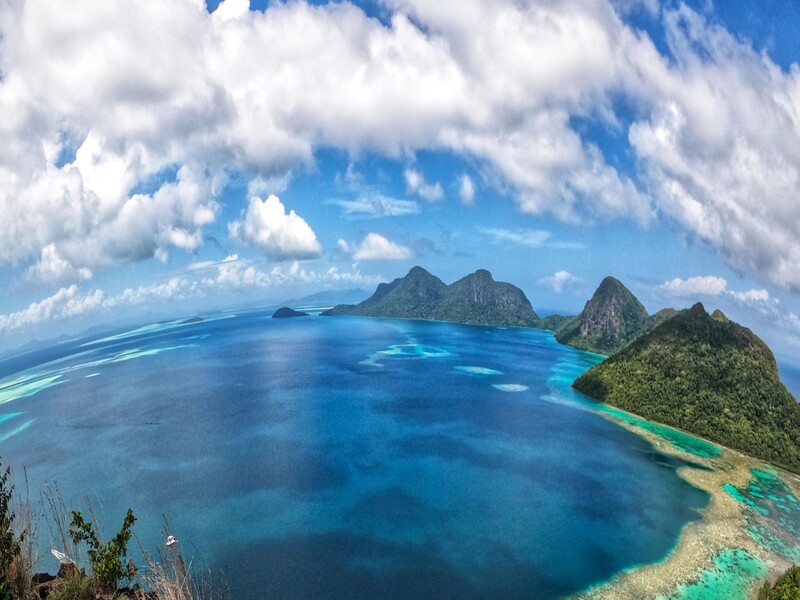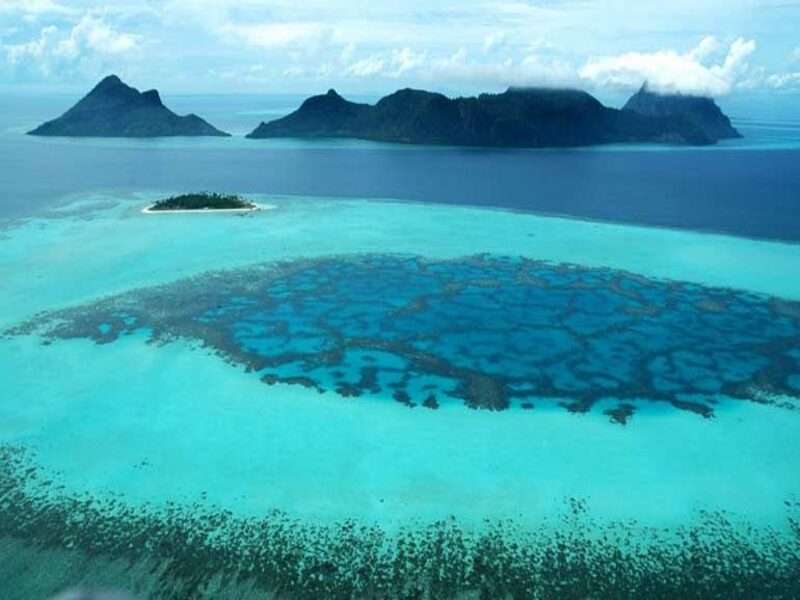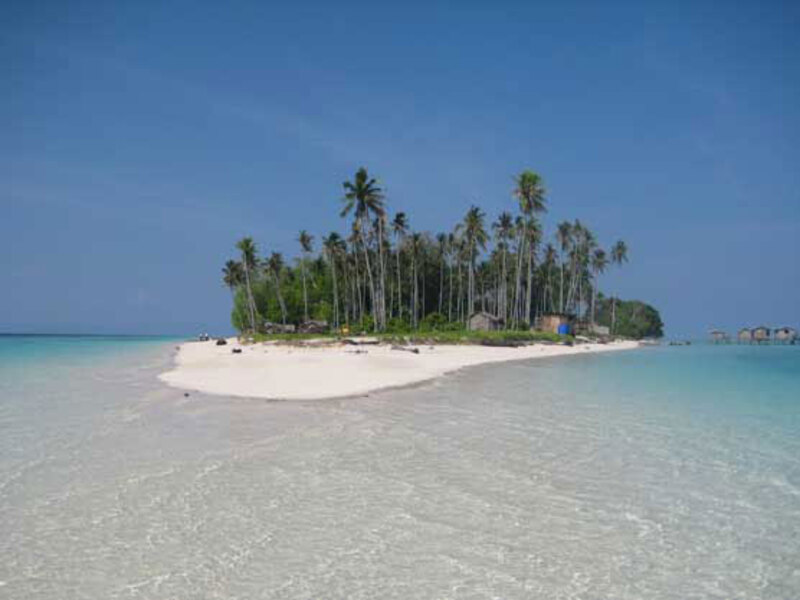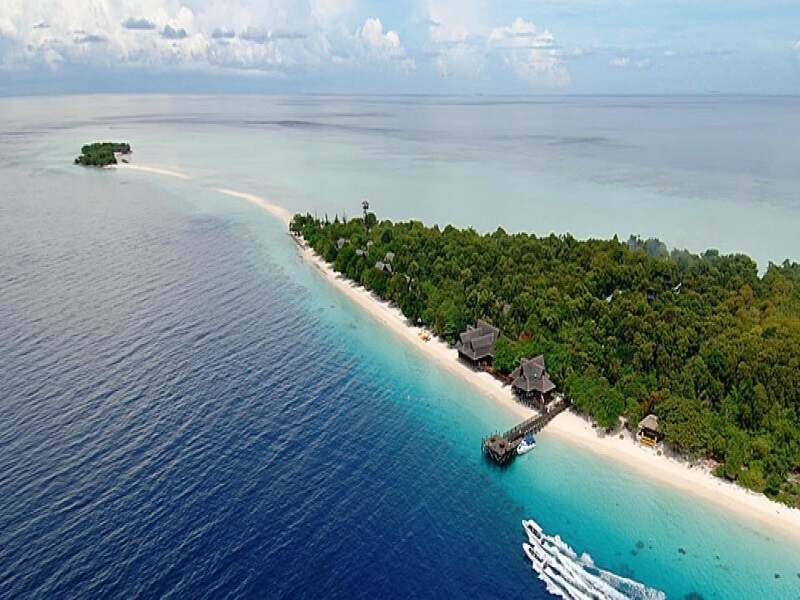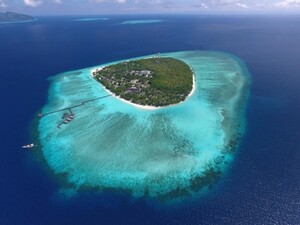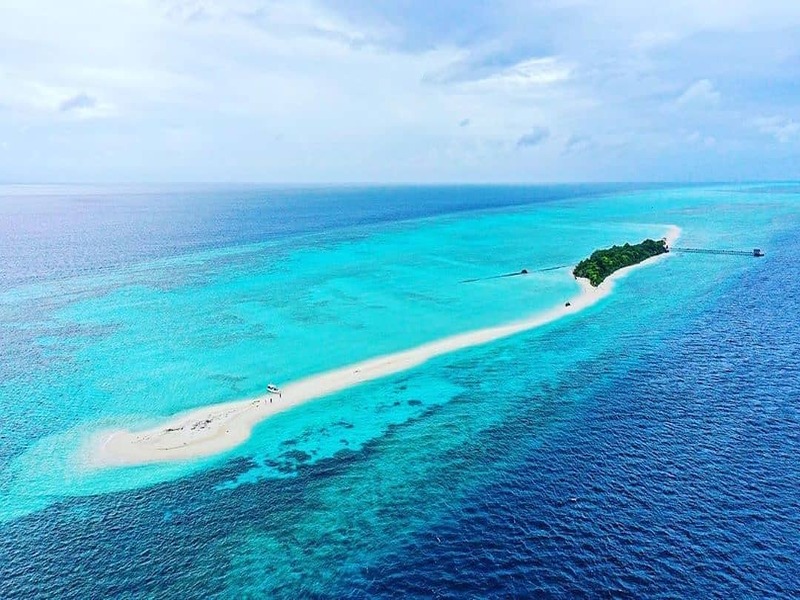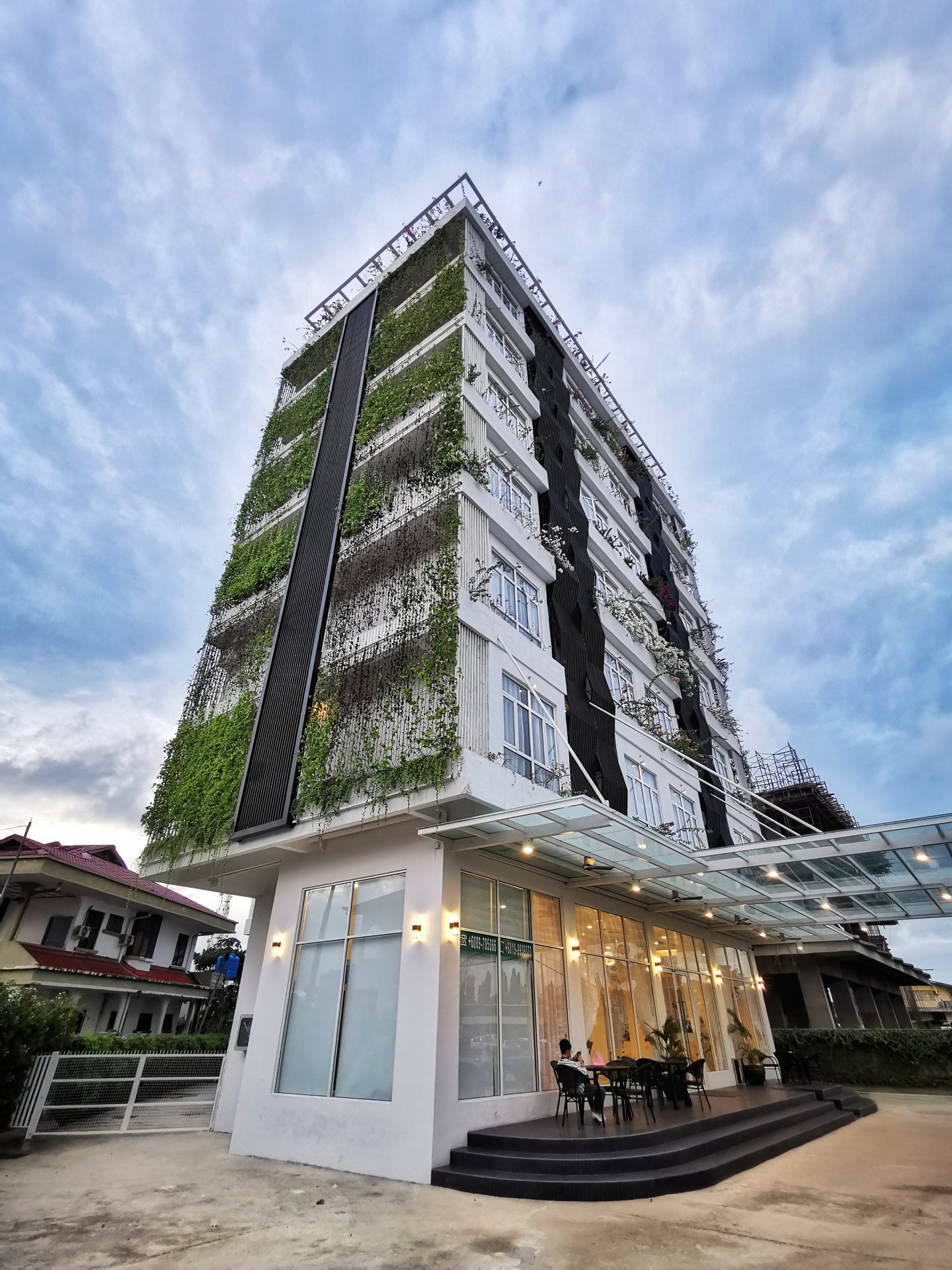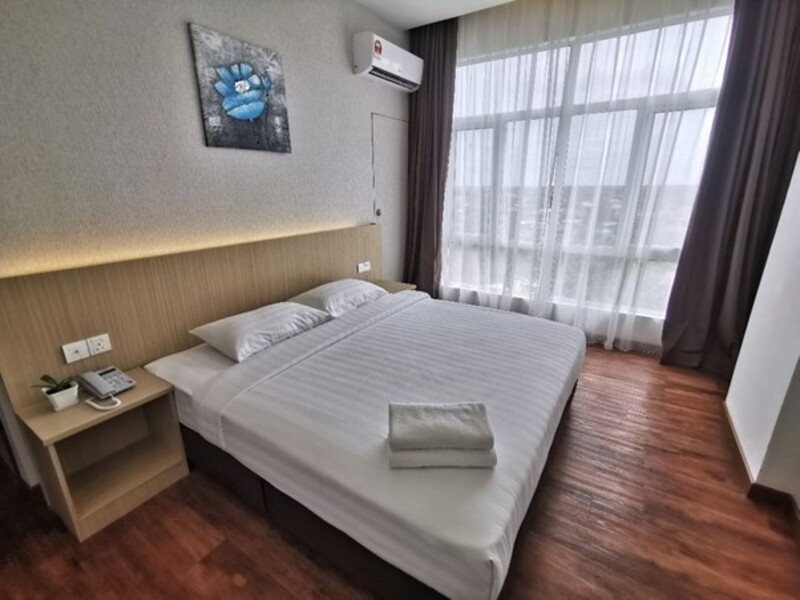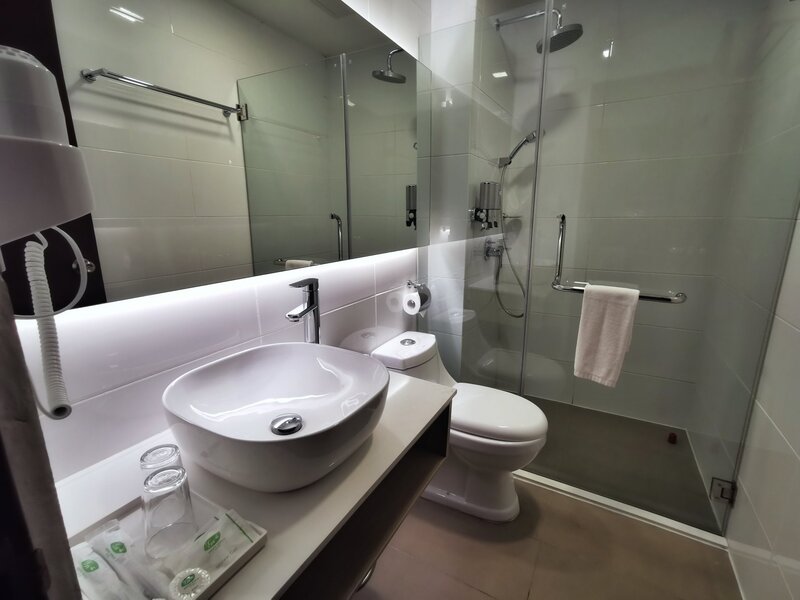 Island Hopping - Bohey Dulang Island
Island Hopping - Mantabuan Island
Island Hopping - Sibuan Island
Island Hopping - Mataking Island
Island Hopping - Pom pom island
Island Hopping - Timba Timba Island
Green World Hotel - Superior King
Green World Hotel - Toilet

82 reviews
From
RM
740
- RM
1,130
---
4D3N Semporna Island Hopping Package Tour Highlights
Green World Hotel is a brand new hotel located in Semporna. It takes only 3 minutes to walk to the city.
Island Hopping Route 1: Bohey Dulang Island + Mantabuan Island + Sibuan Island

Get a nice panoramic view on top of Bohey Dulang Island.
Enjoy Mantabuan Island's diverse marine life.
Enjoy the high-quality seawater in Sibuan Island.

Island Hopping Route 2: Mataking Island + Pom Pom Island + Timba-Timba Island

Explore the white sand coral and site for Hawksbill turtle in Pom Pom Island.
Mataking island is compose with big Mataking island and small Mataking island. These two islands will show long white trailing beach after low tide OR two island are about half a kilometre apart when high tide.
Timba Timba Island is not only a haven for marine life but also a safe nesting area for turtles.
Latest online promotion for 4D3N Semporna island hopping package, book with Holidaygogogo to save more! Chat with us today to find out more!
---
Itinerary:
---
Day 1
Welcome to Tawau, the gateway to some of the most stunning islands in Malaysia! Stay at the brand new Green World Hotel, in Taman Bandar Semporna. Taman Bandar Semporna is strategically located, giving you access and proximity to local attractions and sights. Enjoy the rest of your day here at your own leisure time.
– Arrive Tawau Airport
– Depart to Semporna Town
– Check in
– Free and easy
Meal Plan: -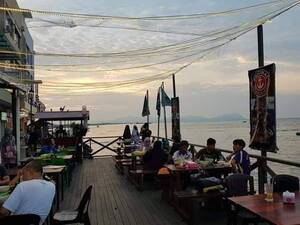 ---
Day 2
Good morning and welcome to your exciting island-hopping adventure! We hope you enjoyed your breakfast and are ready to explore the stunning islands of Bohey Dulang, Mantabuan, and Sibuan. Our first stop of the day will be Bohey Dulang Island, where we'll embark on a scenic hike up to the island's peak. 
Bohey Dulang Island
Experience a tropical paradise like no other at Pulau Bohey Dulang! Nature lovers and adventure seekers won't want to miss this must-visit destination. Hike to the island's peak for breathtaking panoramic views of the surrounding islands and sea. Keep your eyes open for unique creatures that inhabit this idyllic island. Enjoy a delicious lunch at 11am before setting sail for the next stunning destination, Mantabuan Island, after a morning of adventure.
Mantabuan Island
Welcome to Mantabuan Island, where the adventure begins with our first exhilarating snorkeling session! Don't let the island's small size fool you – at just 0.8 hectares, Mantabuan is a snorkeler's paradise, renowned for its diverse and stunning marine life. With excellent visibility, you'll have an unparalleled view of the coral reefs and the incredible creatures that call them home. Even if you're a beginner, you'll feel right at home in the relatively shallow waters around Mantabuan, where you can take your time and explore at your own pace.
Sibuan Island
Join us for an unforgettable snorkeling experience at Sibuan Island, considered one of the most beautiful islands in the Celebes Sea. This island is a serene paradise with a large population of sea turtles. Snorkel alongside these magnificent creatures and capture stunning underwater photos of marine life and coral reefs.
Novice snorkelers will love the excellent visibility of the clear waters, which provide a safe and enjoyable environment for snorkeling. 
End the day with a delightful dinner onboard our boat as we head back to Semporna in the evening.
07.00am: Breakfast in Hotel.
07.45am: After breakfast meet at Hotel lobby. Register at the Semporna Office and depart to Bohey Dulang island.
08.30am: Arrive at Bohey Dulang Island,  hike to the top of the hill around 1 hour (MUST WEAR SPORT SHOE)
11.00am: Lunch at Bohey Dulang Jetty
12.30pm: Depart to Mantabuan to do the 1st Snorkeling session.
02.00pm: Depart to Sibuan for 2nd Snorkeling Session
04.00pm: Back to semporna town by boat
Meal Plan: Breakfast, Lunch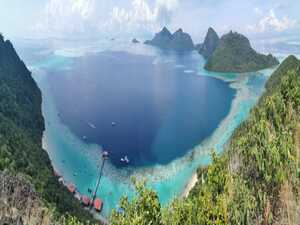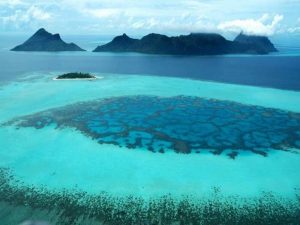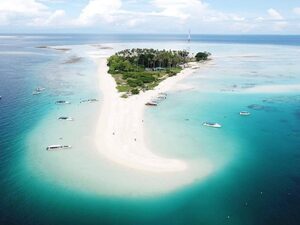 ---
Day 3
We hope you are having a good morning! Have your breakfast at the hotel. A new adventure awaits! After breakfast, let's meet up at the hotel lobby first before we begin our first adventure of the day. We are heading to Timba Timba Island for our first snorkelling session of the day.
Timba Timba Island
Welcome to your first snorkeling adventure of the day, right here on the captivating Timba Timba Island! Get ready to explore the island's expansive shoreline and its rich biodiversity, which includes 10 dive sites teeming with fascinating marine life. From the elusive frogfish to the majestic nurse sharks, you'll be thrilled to encounter these awe-inspiring creatures up close.
Past visitors have raved about their snorkeling experiences on this stunning island, and it's no wonder why. Timba Timba Island is not only a haven for marine life but also a safe nesting area for turtles. 
Mataking Island
Join us for an unforgettable island-hopping adventure! After bidding farewell to our first stop, get ready to set sail to the captivating Mataking Island where we'll indulge in a scrumptious lunch with our packed goodies. But that's not all! Brace yourself for our second snorkeling session of the day in the serene waters that rival the beaches of the Maldives. Mataking Island consists of both a larger and a smaller island, known respectively as Big Mataking Island and Small Mataking Island.
Explore this underwater paradise with crystal-clear waters and excellent visibility – a sight to behold! During low tide, walk on the white sandbank to the smaller Mataking Island, a must-visit spot for photography enthusiasts.
But the adventure doesn't end there! We'll be moving on to Pom Pom Island, another breathtakingly beautiful island with more scenic wonders waiting for us. 
Pom Pom Island
Let's continue our adventure like no other as we embark on our third snorkeling session at Pom Pom Island! This small and secluded island, located off the coast of Sabah, is a hidden gem just waiting to be explored. It's named after the colorful Pom Pom crab, which can be spotted in the crystal-clear waters and white sand beaches surrounding the island.
Keep an eye out for the playful clownfish, graceful rays, and majestic Hawksbill turtles. In fact, Pom Pom Island is renowned for its turtle sightings, so don't miss the chance to witness these gentle giants in their natural habitat.
If you're feeling adventurous, grab a kayak or paddleboard and explore the island at your own pace. With so much to discover, the possibilities are endless.
As the sun sets on this unforgettable day, we'll return to Semporna by boat for a well-deserved dinner. Don't miss out on this unique opportunity to explore the hidden beauty of Pom Pom Island!
07.00am: Breakfast in Hotel.
07.45am: After breakfast meet at Hotel lobby. Register at the Semporna Office and depart to Timba-Timba island.
9.30am: Arrive Timba-Timba island, enjoy the 1st Snorkelling session and take a memorable picture.
11am: Lunch in Mataking Island. After lunch, continue trip to Mataking Island for the 2nd snorkelling session.
2pm: Explore the Pom Pom Island, enjoy 3rd Snorkeling.
4pm: Back to Semporna Town by boat
Meal Plan: Breakfast, Lunch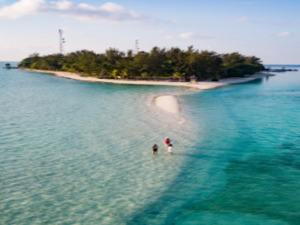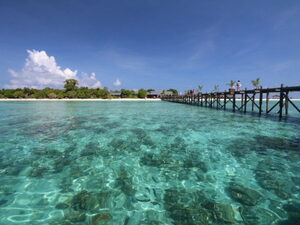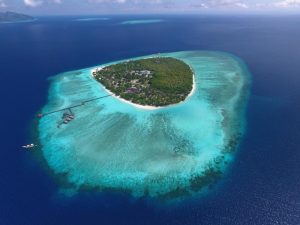 ---
Day 4
Bid farewell to your memorable 4-day and 3-night adventure as you savour your final breakfast. Don't forget to check out of your hotel and make your way to the airport for your departure. It's time to wrap up this unforgettable journey!
07.00AM – Breakfast
– Check out
– Depart to Tawau Airport
Meal Plan: Breakfast
photos here
---
Includes:
2 ways Tawau airport transfer
Boat transfer fee
3 nights accommodation in Green World Hotel
3 Breakfast
2 Lunch
2 Day Island hopping trip
Island hopping trip activities provide snorkeling equipment (mask and snorkel, life jacket), drinking water and jetty fee
---
Excludes:
Travel insurance

(strongly recommended to purchase)
Other expenses not stated in the "Includes" section
---
Important notes:
Itinerary and package content is subject to last minute changes due to weather or operational issue.
Activity stated (if included) is provided on complimentary basis, no refund will be made for cancellation of activities due to weather or operational issue.
Other terms and conditions for booking.
All the photos shown are for reference purpose only, there may be different design/decoration/setup on actual unit.
Please prepare sunscreen, swimsuit, sport shoe, slippers, waterproof mobile phone case and own snacks or drinks for island hopping activity
 Tun Sakaran National Park rule require must wear sport shoe in Bohey Dulang island.
Not recommended too young children to participate. Parent must accompany them at all times.
Child aged between 3-11 years old (based on year of birth) is entitled as child rate (Share Bed with Parent).
---
Price:
Pricing is based on per person basis
Step 1: Select a Date
Step 2: Select Number of Guests (Per Room)
Please enter quantity of adult/child PER ROOM
No Package Found 😕
Please try other dates
No Room Found 😕
Please try other guest number options
The price stated is for budgetary purpose only, pls chat with our customer service for detailed quotation.
---
6 Benefits for booking with Holidaygogogo Tours Sdn Bhd, no more worry of SCAMMER!
1 to 1 personalized customer service & tour suggestion. We want to make sure you get the fastest response and latest information, even during weekends or public holidays. 

Licensed travel agency under

Ministry of Tourism MOTAC

&

 

Malaysian Association of Tour and Travel Agents MATTA

. Click above link and enter our company name Holidaygogogo Tours to check our license and membership. We are not scammers. 

More than 10 years experience in the tourism industry. We are serious in doing business. 

5 star customer rating in

Google

&

Facebook

. We let our customers judge us publicly, only agencies who provide the best service dare to do so.

Regular on site inspection to ensure product quality is met according to customer requirements. 

Reservation is done with complete paperwork and supporting documentation. We don't collect payment without any documentation, we will ensure all the reservations are done before collecting payment.
Customer Reviews for Holidaygogogo: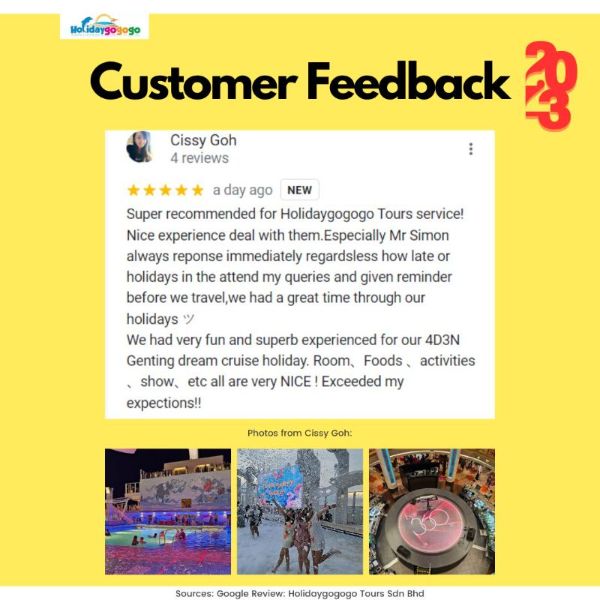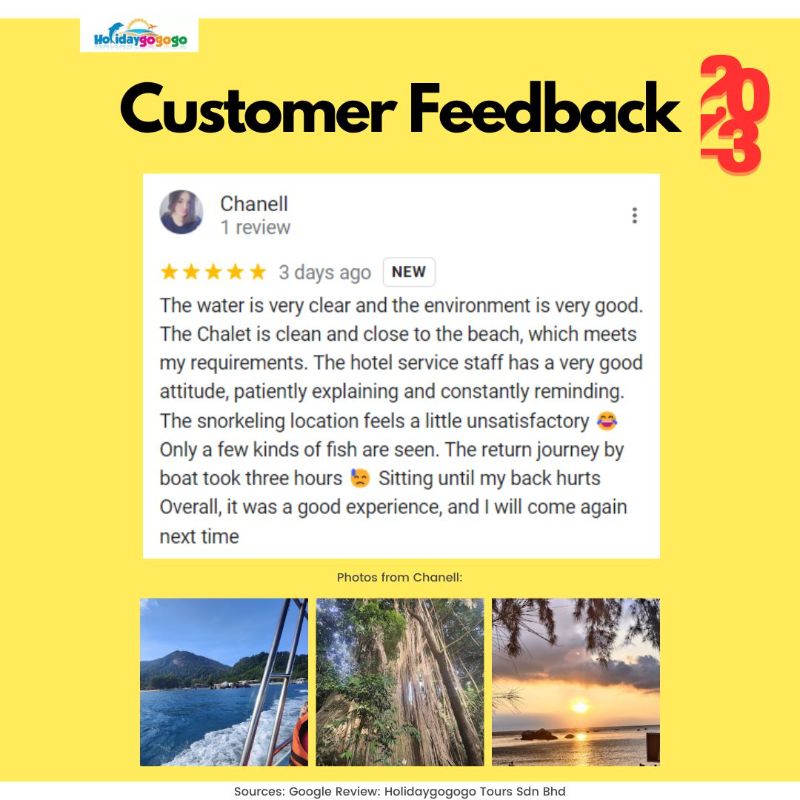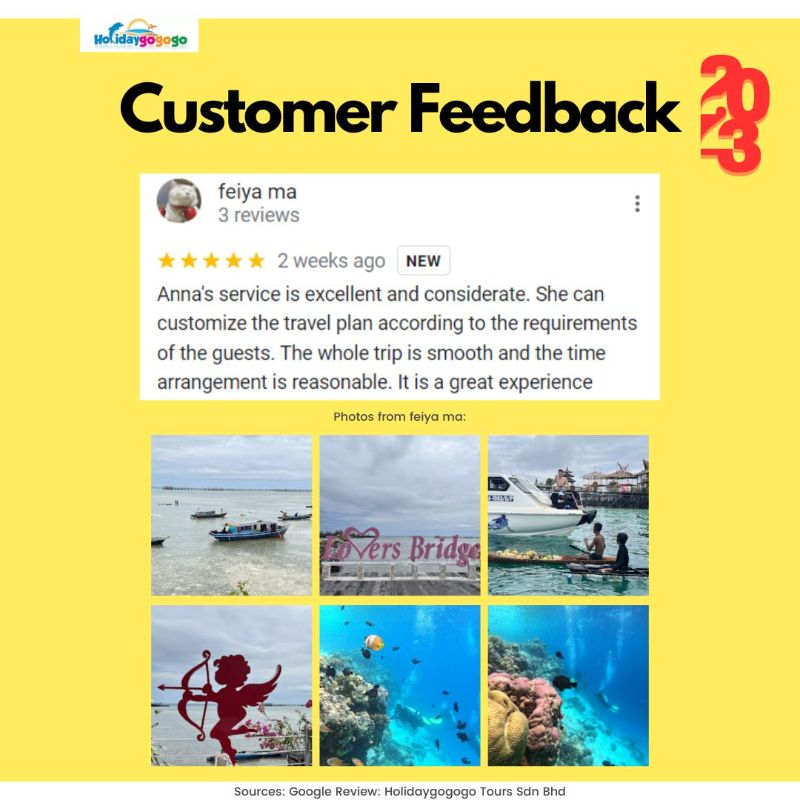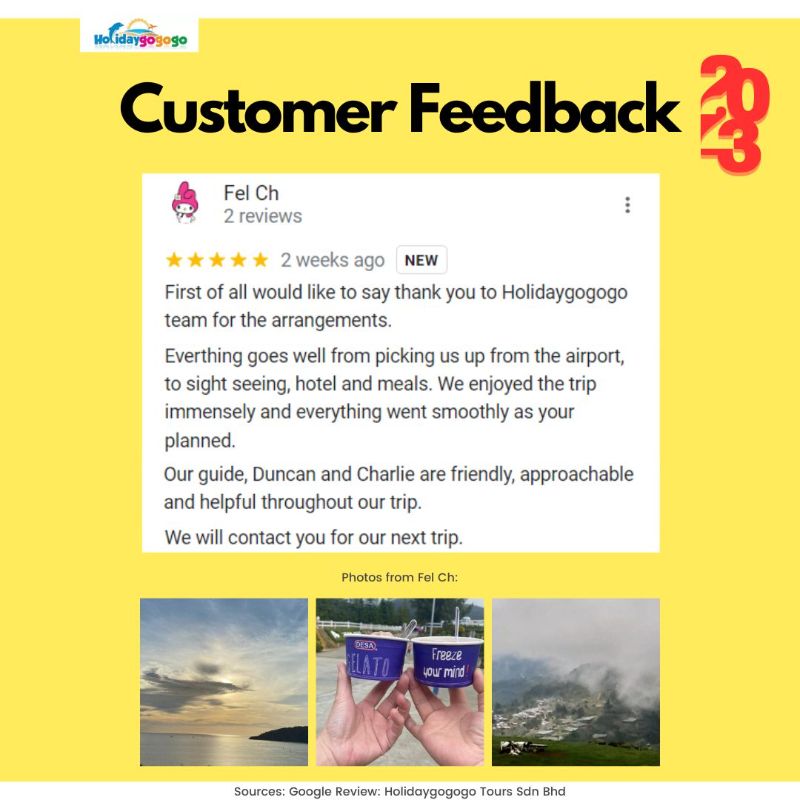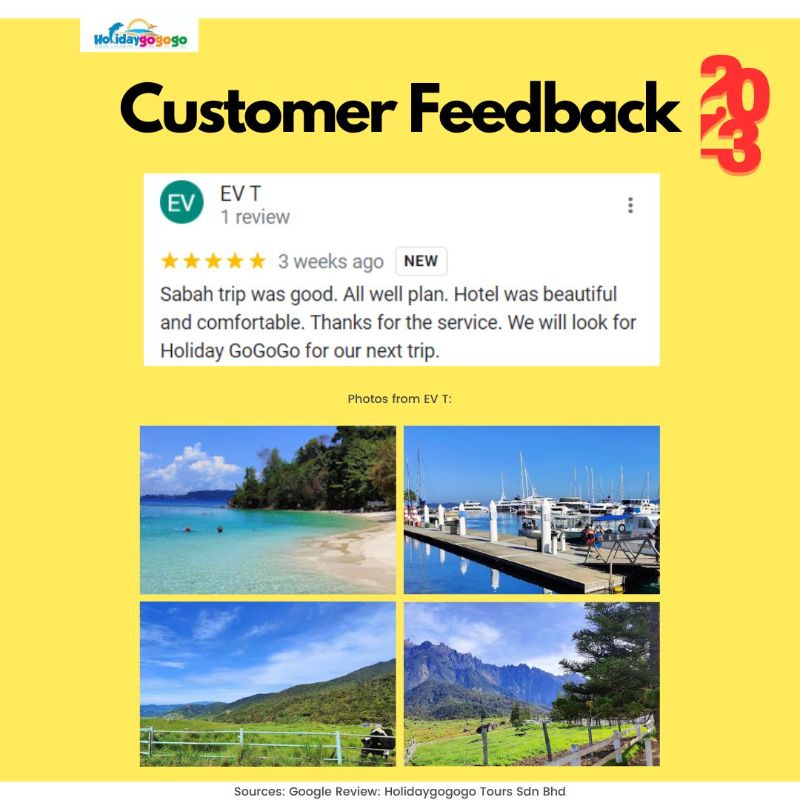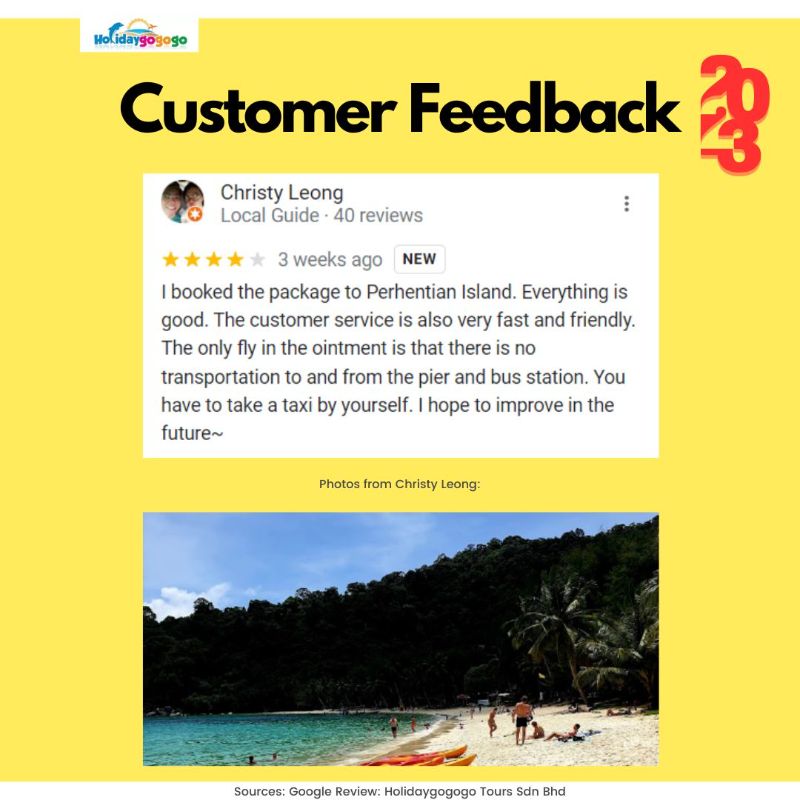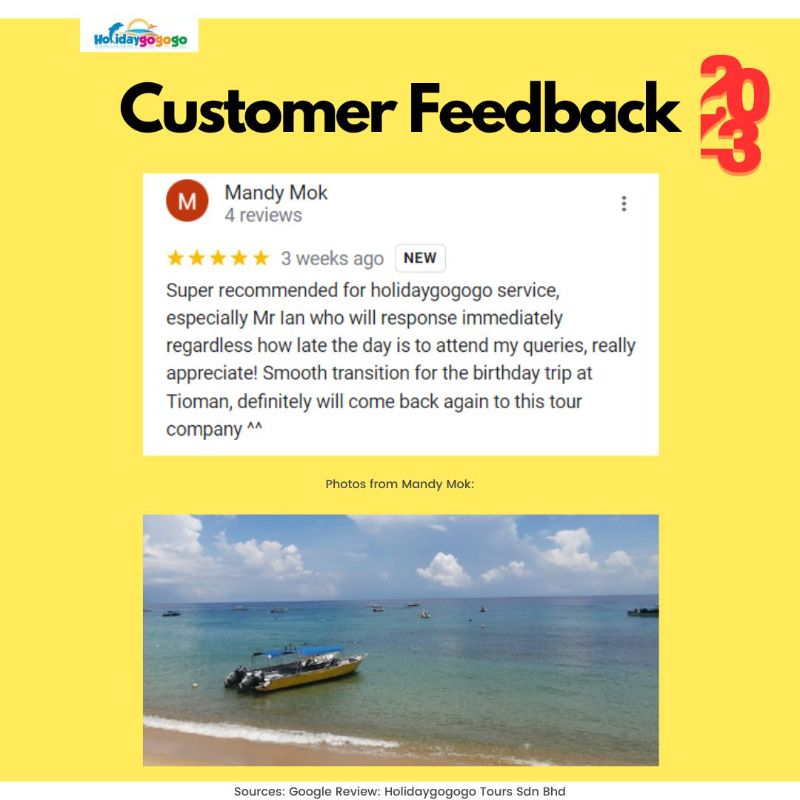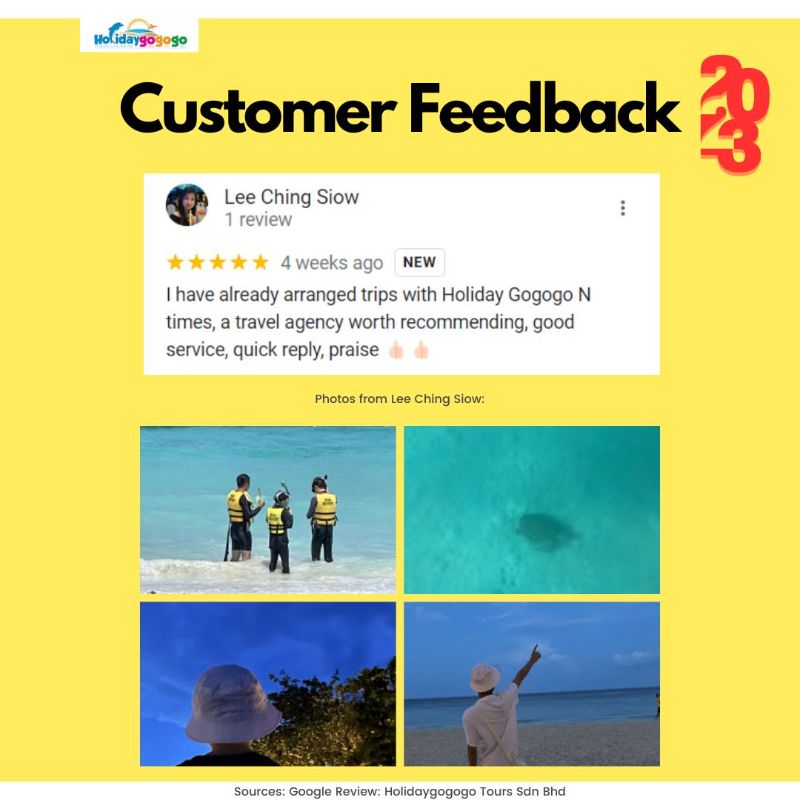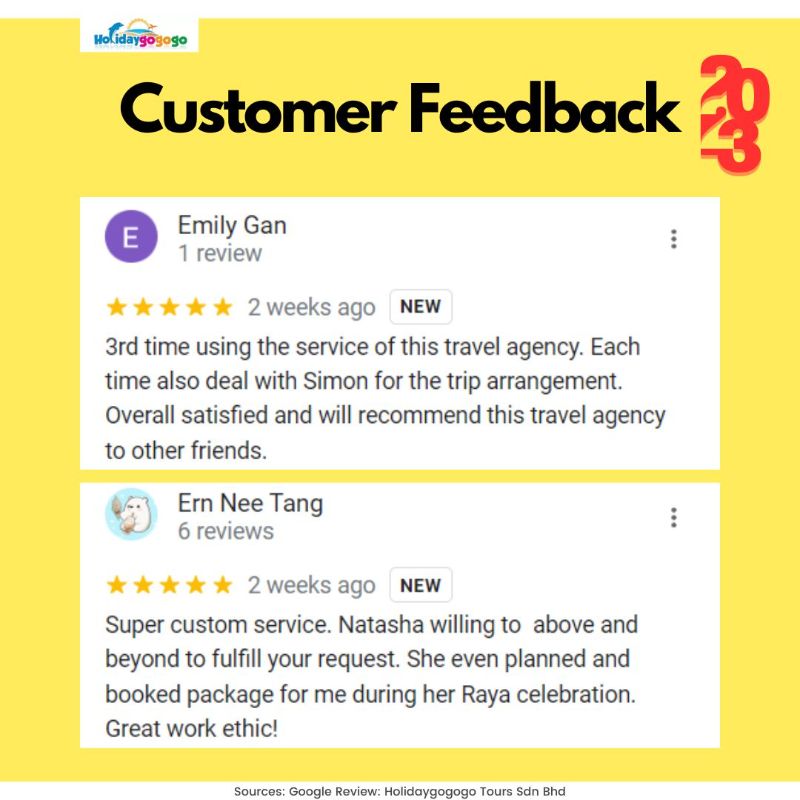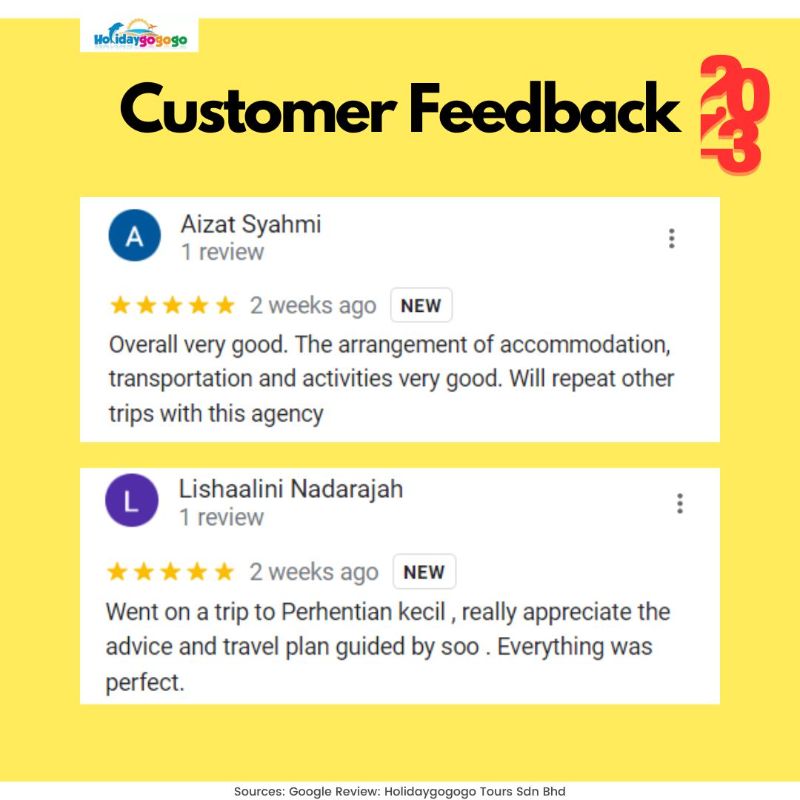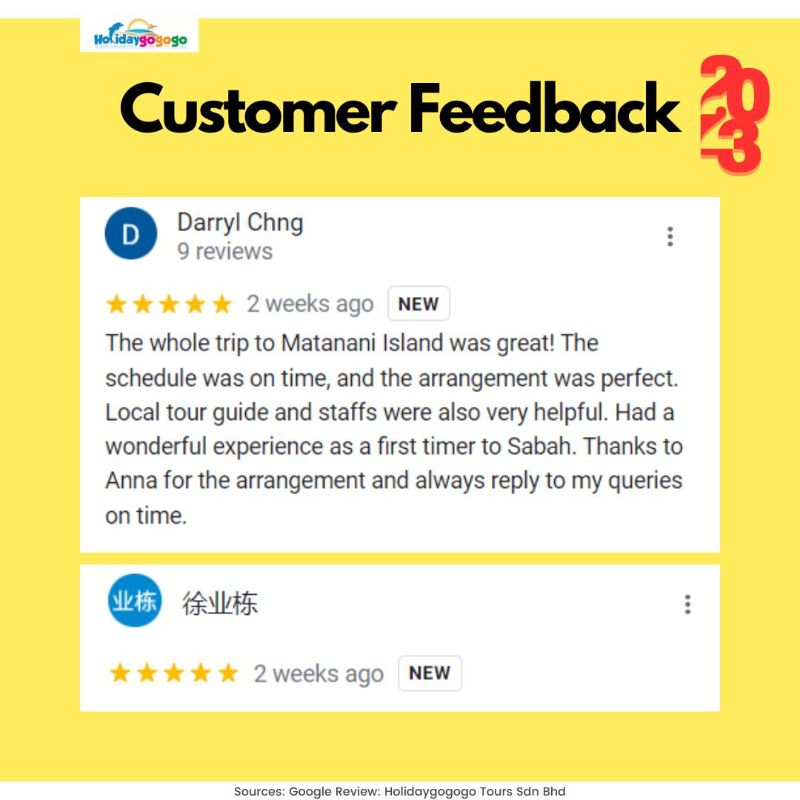 holidaygogogo travel agency review
holidaygogogo travel agency review
holidaygogogo travel agency review
holidaygogogo travel agency review
holidaygogogo travel agency review
holidaygogogo travel agency review
holidaygogogo travel agency review
holidaygogogo travel agency review
holidaygogogo travel agency review
holidaygogogo travel agency review
holidaygogogo travel agency review

---
Whatsapp:
Please WhatsApp us by clicking the WhatsApp Button.
---
Enquiry Form:
---
Rating & Review: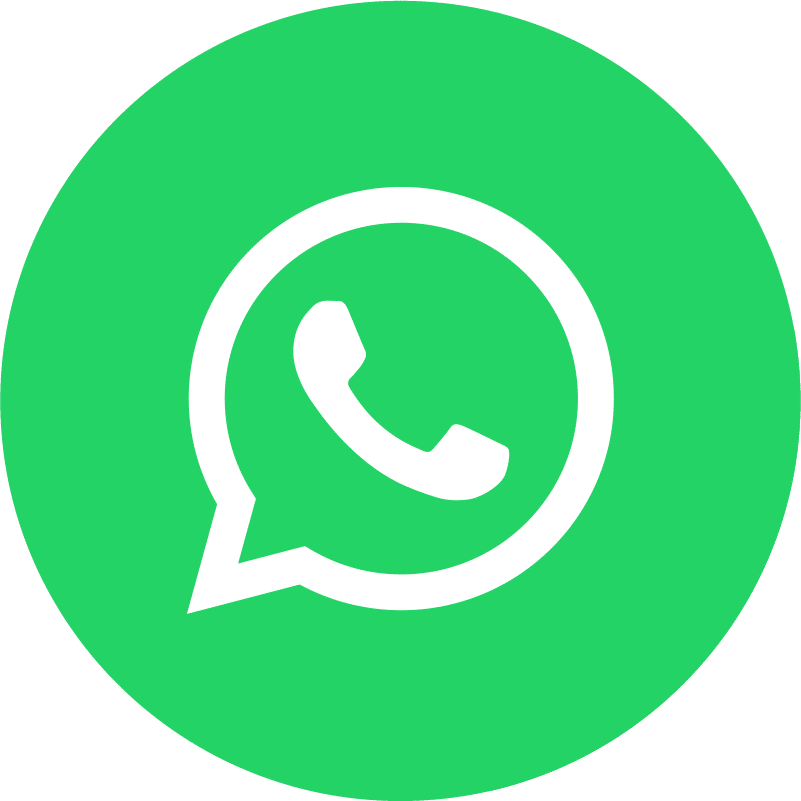 HolidayGoGoGo
Average rating:
0 reviews