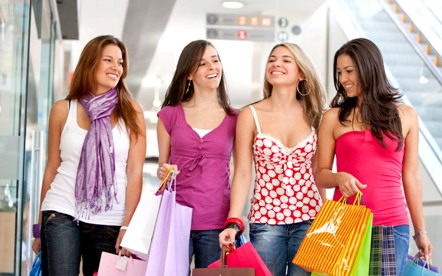 With plenty of things to do and see, Malaysia has never falls short of options to fascinate its visitors. Ranging from city sightseeing to scuba diving and nature parks discovery, the country has a lot more to offer. Also known as a shopping paradise, Malaysia is one of the best destinations for shoppers. By having a shopping tour to Malaysia, visitors can taste the shopping spree like never before. Shop for the most beautifully crafted silk and batik, jewellery items, handicrafts, latest electronic items, branded apparels and more, all in Malaysia!
Most of the shopping tours to Malaysia not only allow visitors to experience Asian style shopping, but also allow visitors to visit many of the attractions in Malaysia. If you are joining a luxury shopping tour, you will also get the chance to stay in 5 stars luxury hotels coupled with a top notch personalized service and fine dining options.
One of the best destinations for shopping in Malaysia has to be Kuala Lumpur, the capital city of Malaysia. Here, you can practically find everything, I mean every single thing that you are looking for. For shopping in Kuala Lumpur, the best place to stay in is the Golden Triangle area, you will not only find plenty of shopping options but also a great diversity of bars, restaurants and entertainments. All the shopping destinations are within walking distance from Golden Triangle. After a tiring day of shopping, visitors can also walk in to one of the many spa and massage centers in this area to get yourself indulge into a relaxing surrounding and unwind.
If you are not satisfied with the shopping options in the city, with 30 minutes drive from the city you will arrive to another shopping paradise. 1 Utama in the Damansara area and Sunway Pyramid in Sunway area are both perfect for shopping. In these shopping malls, you will not only able to shop but also able to get yourself active by playing a round of bowling or even get wet in the Sunway Lagoon Water Park located nearby.
As part of the effort to attract more visitors to come to Malaysia and to boost the shopping sense of the locals, there will be shopping sales carnivals happen several times per year. The shopping carnival will normally happen during the peak seasons, which are normally 1 week before the festivals such as Christmas, New Year, Chinese New Year, Deepavali and Hari Raya. There are also certain destinations in Malaysia such as Langkawi Island, Labuan and Tioman Island that you can enjoy duty free shopping, but the options are rather limited in these places. International airports in Malaysia are also duty free shopping zone and most international travelers will shop for tobacco and liquor products when they are coming to Malaysia from overseas, but the purchase for each of these items are limited to certain quantity as required by Malaysian law and regulation.
Popular Shopping Tour Package