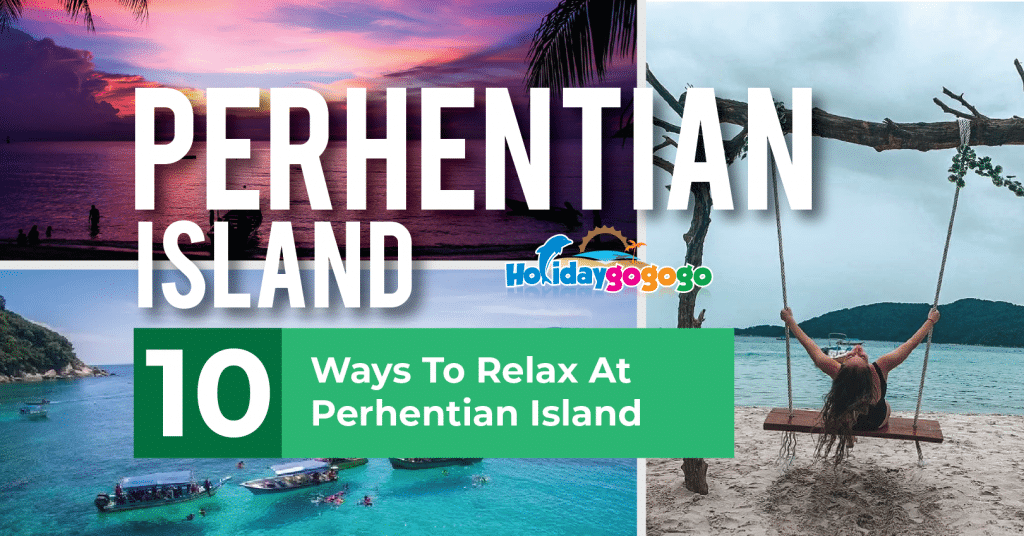 Perhentian Island is one of the best islands Malaysia has to offer. The beauty of its beaches, marine life and untouched natural surroundings draw travellers from all over the world to come and experience it for themselves. Adventurous travellers will find themselves continuously occupied with an array of fun activities at Perhentian that are suitable for everyone. At the same time, those looking to get away from the hectic-ness of it all won't be disappointed! Ready for a fun-filled relaxation holiday? Perhentian Island and its activities await.
[lwptoc depth="6″ hierarchical="1″ title="Table of Contents" toggle="1″ labelShow="show" labelHide="hide" hideItems="0″ smoothScroll="1″ skipHeadingLevel="h1,h3,h4,h5,h6″ skipHeadingText=""]
---
Snorkel in a relaxing marine paradise at Perhentian
With thriving, colourful corals and a great diversity of fish, Perhentian Island radiates a strong pull that keeps people in the water for hours at an end! Indeed, a trip to Perhentian Island will likely end up with you spending most of the time in the water. The feeling of freely coexisting, with no barrier between you and the wonderful sea creatures at all – is one that all travellers know how to appreciate!
You can swim together with them as close as you want, like Ariel and Flounder in 'The Little Mermaid' movie. Children will love it the most as their favourite Disney movies come true before their very eyes. Adults will have an equal share of the fun pie as well. Being underwater and among schools of colourful fish is a strangely therapeutic and truly sensational experience – one of the more relaxing activities on Perhentian that you do not want to miss.
The water is crystal clear here with wide, sweeping views of the sea and the sky. Travellers can easily see many fishes crowding near the jetty stilts. Easy photos!
You can visit Pulau Rawa, Pulau Burung, Tanjung Basi, Teluk Pauh and Long Beach to experience the best snorkelling that Perhentian has to offer. Make sure to include these places in your holiday itinerary!
Learn about Perhentian's locals and their day-to-day activities at Fisherman Village
Want to visit another side of Perhentian Island? You can pop-by the local Fisherman Village at Perhentian Kecil and see first-hand how these local folks live their lives. The village is located on the east side of the island that faces Perhentian Besar.
The village is not touristy in nature, which is good news if what you're looking for is cultural authenticity. Most of the tourists here will be largely local and the village empties as they head out to other places for the day. At village restaurants, you can find a mix of local and Western dishes here at lower prices than those you find on the beach. Note that some places close early during the day – between 4:00 – 7:00pm.
It might not be a well-known hub for activities on Perhentian Island, but it's certainly a good way to kick back and relax.
Some visiting tips for Fisherman Village:
There are small convenience stores at the resorts. Still, if you want fresh fruit and vegetables, a visit to Fisherman Village could prove worthwhile for you.
If you come early in the morning, you can see the fisherman haul in their night's catch.
There is a 3KM paved path that leads from the village to Long Beach. It is a roughly 30-minutes walking distance. There is a toilet along the way.
Suggested Read: Let's Compare Pulau Redang, Pulau Perhentian and Pulau Lang Tengah!
Trek through Perhentian's primitive jungle
Perhentian  Island remains naturally preserved and, as such, unique. Most of its surroundings are untouched, which has helped to maintain the island's natural tropical beauty. This does not only apply to its beaches but extends to its jungles as well. They have retained their primitive nature and all the rare flora and fauna within. Upon arriving, you will quickly find that the jungles here are coloured in all shades of green and much denser compared to those that grow in the city. Needless to say, Perhentian's jungles offer delightful trekking opportunities.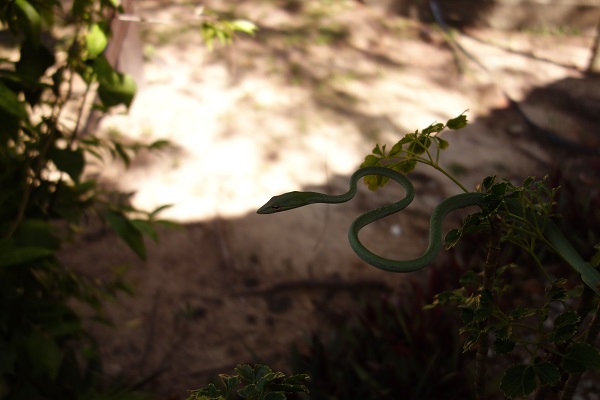 The island's trails are open for trekkers both day and night. The braver among us can choose to venture out after dark with a torchlight to spot rare nocturnal species.
Suppose you wish to do jungle trekking in Perhentian Kecil. In that case, it's possible to walk almost the entire way around using d'Lagoon as a starting and finishing point. There is a trail that leads from d'Lagoon to Turtle Beach, Adam & Eve Beach and finally ending up near the wind turbines. The whole trek takes about an hour. If you wish to continue, this trail will eventually lead you to Long Beach.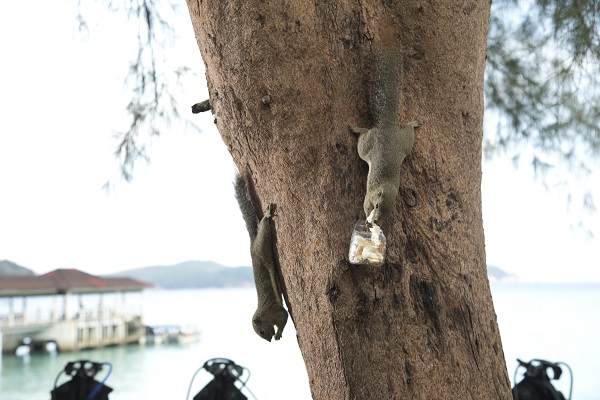 For travellers on Perhentian Besar, from Perhentian Island Resort, go for a 30-minute jungle trek across the island to Teluk Dalam beach. This beach is significantly quieter than the famous Teluk Pauh and is fantastic for a relaxing swim. Then, continue for another 20 minutes to Love Beach before heading back to Perhentian Island Resort via a 45-minute trail that offers beautiful beach views throughout.
Beach Hop and discover Perhentian's endless beautiful beaches
Although snorkelling is one of the activities that you must do when you visit Pulau Perhentian, it will be a waste if you only do it once. I strongly suggest you try beach hopping while you are at it.
As you might already know, there are countless beautiful beaches here in this mesmerizing island. All of them put on incredibly beautiful scenery, but how much is enough? The answer is – you can never have enough of gorgeous island vistas! So why not join a tour and experience all of them, guided by an experienced boatman. You might be able to see different wildlife on different beaches. Plus, doing this you can also explore more isolated beauties that lie hidden within Pulau Perhentian. With a boat, certain hidden attractions such as Turtle Beach and Mira Beach open up to you. You can snorkel whilst you beach hop, too. Explore the various underwater landscapes in different parts of the island. I strongly encourage you to do it. If you're going for a holiday anyways, why not go all out and have no regrets later?
Some best beaches on Perhentian Island are:
Perhentian Island Resort Beach (Also known as PIR Beach)
Petani Beach
Teluk Kerma Beach
Suggested Read: 7 Best Perhentian Island Resorts For A Peaceful Island Holiday!
Scuba dive to explore Perhentian's deeper wonders
Due to the incredible crystal-clear waters that swirl around its beautiful reefs, Perhentian Island is heaven on earth for scuba divers. Under an expert guide, diving in Perhentian Island nets excellent returns. Discover thriving underwater realms that house various sea creatures such as sea turtles, reef sharks, moray eels, rays and much more. Good visibility and an explosion of marine life ensure the best beneath-the-waves experience. Assuming you hold a PADI license, book a tour from one of the many dive resorts in Perhentian and venture out to the deep blue sea.
Several places stand out as best spots for diving. For example, a dive trip here will usually take you to Tukun Laut, Terumbu Tiga, Batu Layar, D' Lagoon and Shark Point. Each site has its own unique feature and sports a higher chance to encounter specific rare species of underwater wildlife.
Suggested Read: A Step-by-Step Guide: How To Become A Certified PADI Open Water Diver In Malaysia
Feast on your eyes on ember sunsets on Perhentian's horizons
Sunsets at Perhentian Island are absolutely spectacular. Watch the sunset at beautiful beaches such as Coral Bay, Long Beach or pretty much any hidden beach you can find! As the day draws to a close and if you still have the energy, trek your way to vantage points located everywhere around the island. Trust me, your eyes will thank you for it.
If you're feeling particularly adventurous, negotiate with a few water taxis to take you out into the South China Sea for front-row seats. These uncles are usually up for anything and will willingly abide, provided that demand for their taxis isn't high (and you offer a good price, of course!). Nothing beats the serenity of spending a romantic evening with a loved one, all alone in the middle of the sea. As well as being among the most romantic activities you can engage in Perhentian, this will score you good partner points for sure!
Grab a kayak and paddle your way around Perhentian
Get away from all the noise and seek solitude when you kayak alone out to sea. Drift leisurely on cool, azure waters as the waves lap gently against your vessel. Kayaking is, without a doubt, one of the best ways to experience Perhentian Island.
Its insane flexibility means that you can go pretty much anywhere on the island and explore any hidden beach or cove. Paddle over gorgeous corals teeming with marine life of all kinds. Or maybe you've fallen in love with a hidden beach you found? Put down your bags and lie down, contented and happy as you idle your afternoon away in perfect serenity. You can also choose a perfect vantage point on the sea and appreciate the island's beauty from a distance.
Kayaks are usually available for rent at RM25.00 per hour, RM60 per day. You can choose between solo kayaks, doubles, or kayak under a guided tour instead. This is one of the cheaper Perhentian activities that still provides travellers with an immensely relaxing experience.
Savour the scrumptious seafood at Perhentian's beaches
Being a popular tourist destination has its perks. Perhentian Island has developed a wide pallete, offering varied dishes such as local Malay dishes, BBQ seafood, hamburgers, pizza and pasta. But my suggestion for you is to stick with the ol' trialed and tested- the food that locals have been enjoying for decades. That's right, I'm talking about the delicious seafood.
Seafood on the island is extremely fresh, caught off the island and marinated with local spices to give it a unique tangy flavour. The delicious smells of fresh seafood being barbequed are super irresistible. The aroma usually fills the air in the evenings and grabs hungry travellers by their noses. Curious travellers will have their sense of smell be rewarded with juicy offerings of fresh fish, prawn, crab, squid and even lobster. A portion of fish, mashed potato and salad goes for around RM15.
You can enjoy seafood at a lower price in Perhentian Kecil. One of the more famous hotspots for dining is Coral Bay, where you get to enjoy freshly caught seafood by the seaside on the white sand beach.
If you're still hungry after that, fear not as Perhentian has more delicacies to offer. You will walk past numerous stalls selling local snacks, sandwiches, sweet butter corn, fresh fruit juices and even roti canai! The question is not whether Perhentian has food for you; but whether your stomach can fit it all!
Enjoy the nightlife at Long Beach, Perhentian Kecil
Compared to islands in neighbouring Thailand, Malaysia's islands are relatively subdued. The Perhentian Islands doesn't have an active nightlife and it can be challenging (and expensive) to get a drink. This is due primarily to the locals and their religious beliefs. But if you're someone looking for some action after dark, then Perhentian Island might very well be your best bet yet!
Head on over to Perhentian Kecil's Long Beach, where a line of bars remains open long into the night. Common beverages here include bottles of vodka, rum and monkey juice, mixers, beers and cocktails. Parties can go on all night long here, and as you might have guessed, it is a popular spot among foreign tourists. It has a very sociable atmosphere that caters towards backpackers and diving students. Even if you're not here for the alcohol, you can still mingle around and possibly even meet a few like-minded travellers like yourself. Every holiday can use some companionship!
This is one of those Perhentian Island activities that can help you relax while simultaneously providing enough action to make your trip a memorable one.
There are usually fire shows starting around 10:30pm, too.
Do take note that for those travelling with younger children, Long Beach's party scene might not be the best night-time activity. Perhentian Besar will be quiet and peaceful during the nights – perfect for families and relaxing.
Suggested Read: What are the differences between Perhentian Kecil and Perhentian Besar?
See turtles up close at Perhentian Turtle Sanctuary Beach
Perhentian Island is actually a sanctuary for green and hawksbill turtles to land and lay eggs. This is made possible by the Perhentian Turtle Project, a non-profit that helps to conserve and protect newly laid turtle eggs, collecting and incubating them until they're released back to the sea. This is a good place to snorkel during the day as you'll have a high chance and encountering these majestic creatures in their natural habitat. At night, the beach has no lights so as to provide a comfortable nesting environment for the turtles. Do remember that touching the turtles are strongly discouraged and carrying them or hugging them is strictly prohibited.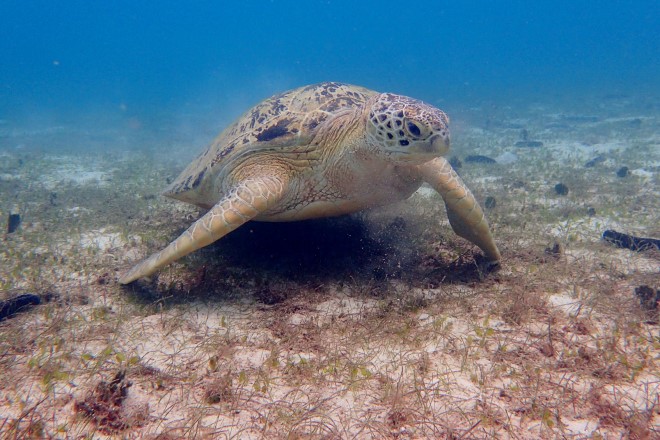 Wildlife conservation is incredibly meaningful and might just be one of the best Perhentian Island activities you can do to relax. If you are interested, you can partake in their conversation efforts by joining the sea turtle volunteer conservation project in the Perhentian Islands and help protect turtles by night and snap photos of them by day. You get the best of both the social and environmental aspects in conservation. Be one among the volunteers, live among and work with the local community as you carry out your daytime and nocturnal activities. You will snorkel in the sea by day, observing and taking photo IDs of foraging sea turtles you might encounter. At night, you will patrol the nesting beach under a blanket of stars to protect the beach and collect nesting data on sea turtles. Sounds like something you'd like? Learn more here.
Suggested Read:9 Must-Visit Attractions on Perhentian Island
---
Popular Perhentian Packages