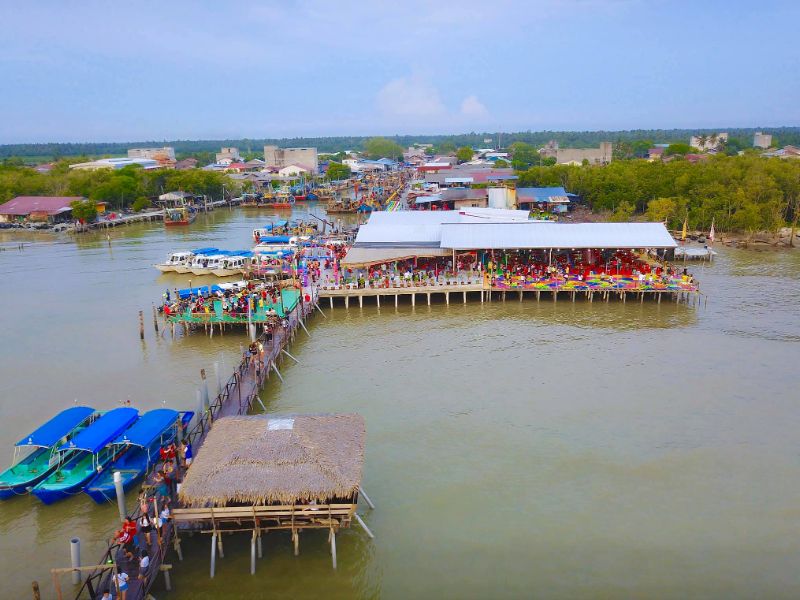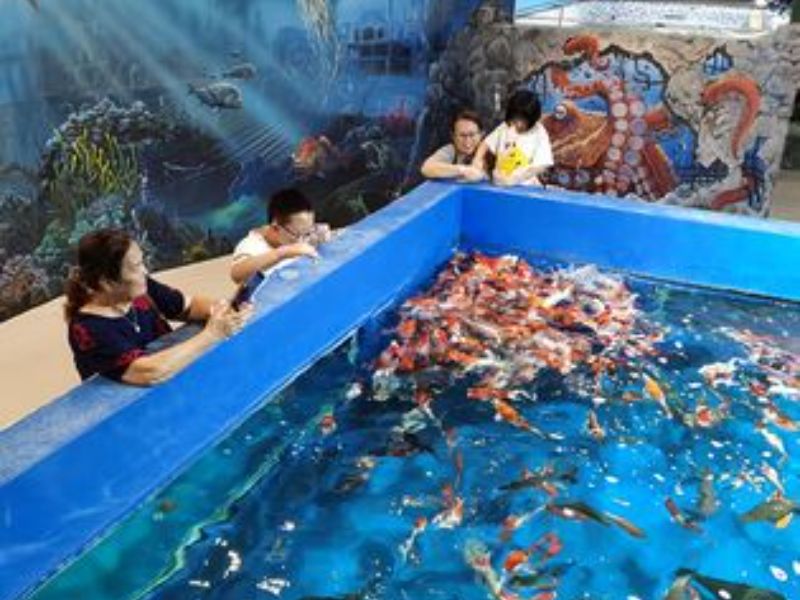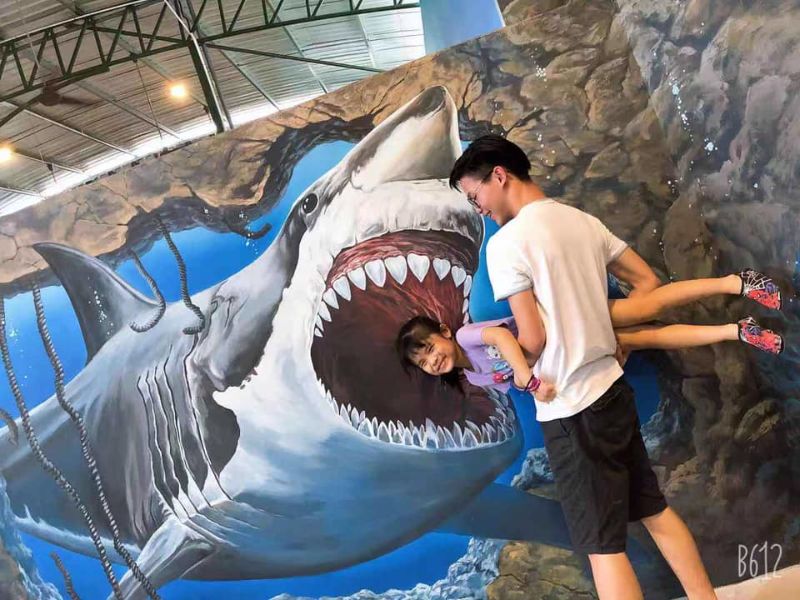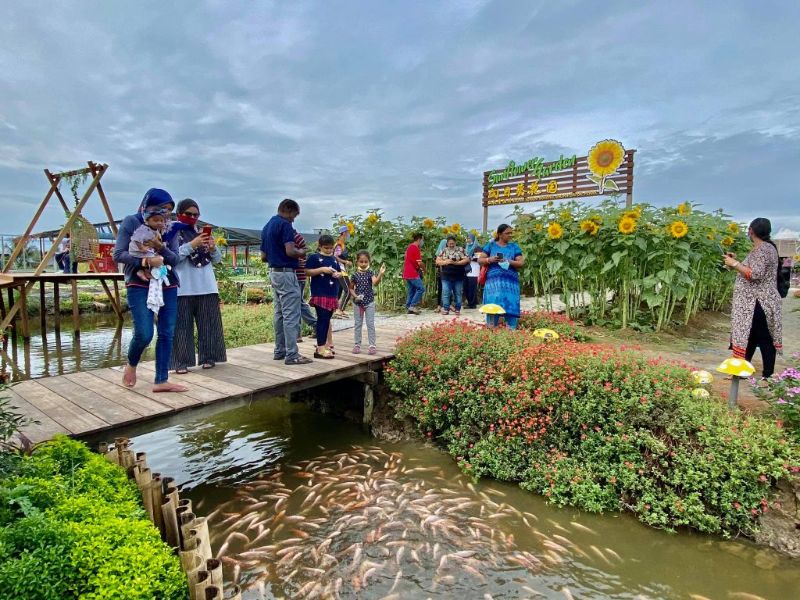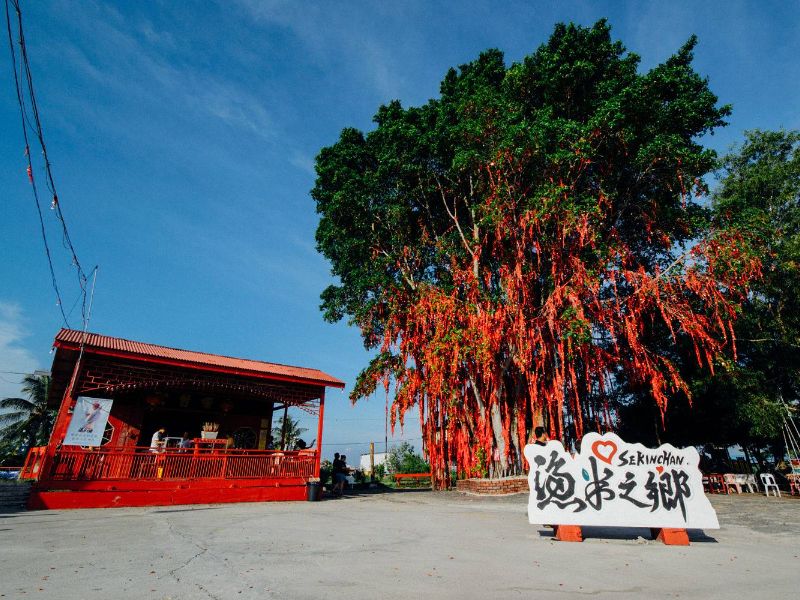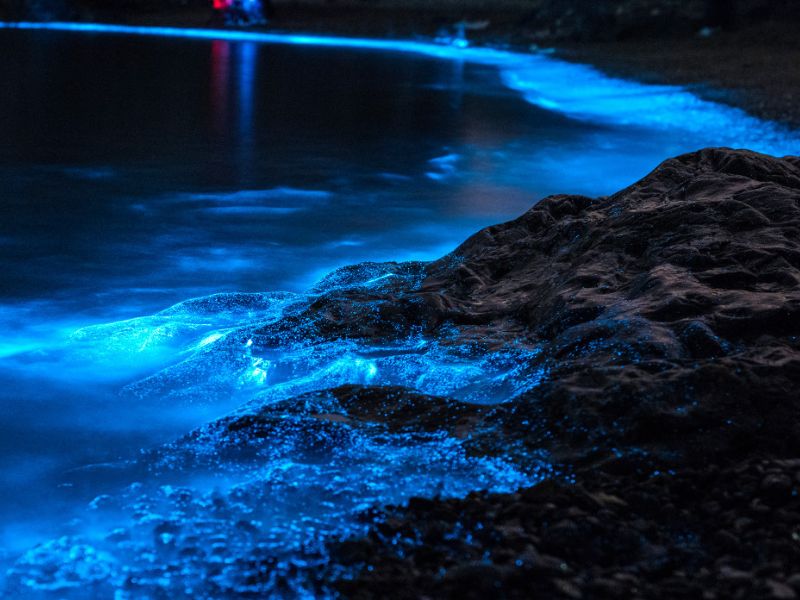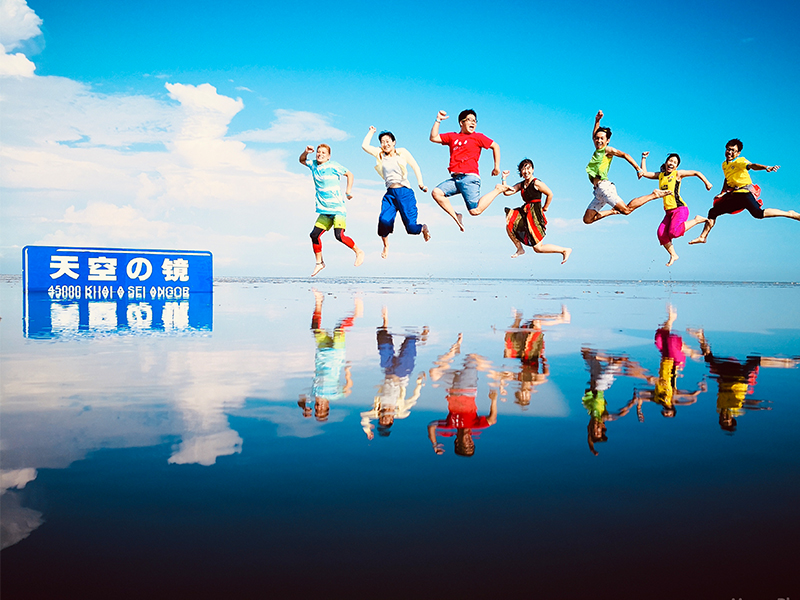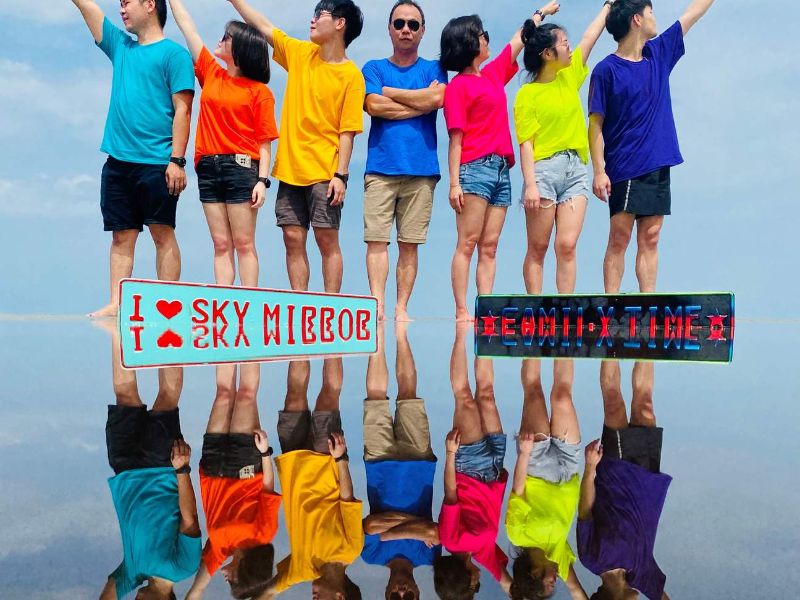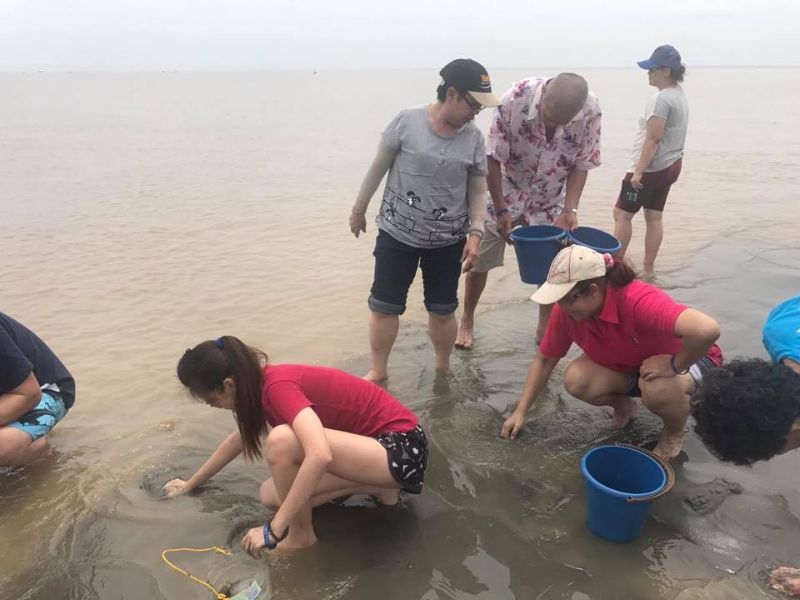 Sg. Burung Fishing Village
Sg. Burung Aquarium 3D Art
Wishing Tree at Pantai Redang Sekinchan
Sky Mirror Kuala Selangor
Clams Harvesting Experience

---
Latest online promotion for 2d1n Sky Mirror of Bagan Datuk, Perak Tour, book with Holidaygogogo to save more! Chat with us today to find out more!
Tour Highlights
Step into a realm of surreal reflections with our Sky Mirror Experience. Witness the mesmerizing transformation of the shallow beach into a magical mirror, reflecting the boundless sky in all its glory. Capture stunning photos amidst this ethereal setting, creating cherished memories that seem straight out of a dream.
Indulge in the enchanting beauty of nature with our Blue Tears Experience. As night falls, watch in awe as the pitch-black water comes alive with the mystical blue phosphorescence. Immerse yourself in this captivating phenomenon, surrounded by the mesmerizing glow that leaves you feeling like you've entered a fairy tale world.
Discover the heart and soul of traditional Malaysian fishing life at the Sungai Burung Fishing Village.
---
Itinerary:
---
Day 1
Embark on an unforgettable two-day adventure at Perak Sg. Burung Fishing Village, where culture and nature intertwine to create an enchanting experience! Day 1 kicks off with a warm welcome as you arrive at the charming fishing village, where traditional Teochow culture awaits. Hop on a free buggy tour to discover the village's hidden gems and get insider recommendations on nearby attractions.
The day is yours to explore at your own pace, with a myriad of exciting activities to choose from. Dive into the local way of life with visits to fish ball and salted fish processing factories, and seek blessings at the serene Chinese temple. Don't forget to make a heartfelt wish at the enchanting Wishing Tree and bask in the tranquility of the coastal mangrove forest, where you might spot monitor lizards. Indulge in the vibrant colors of the sunflower garden and immerse yourself in the captivating 3D mural art aqua center.
As the sun starts to dip, treat yourself to a delectable seafood hot pot dinner while gazing at the mesmerizing sunset. The adventure continues with a magical night cruise, where the pitch-black waters come alive with the dazzling blue phosphorescence during the Blue Tears Experience. Indulge in scrumptious shrimp cakes and comforting red bean soup while being entertained with lively karaoke sessions.
Rest easy in the cozy Fishing Village guesthouse (air-conditioned), ready to awaken to a delightful fishing village breakfast on Day 2.
Tour Summary:
3PM Arrive at Perak Sg. Burung Fishing Village: Meet and proceed to register with tour company, Kuala Selangor.
Free Buggy tour at the fishing village to introduce Teochow's traditional culture and recommending attractions surrounding
Free & leisure on exploring the village at own pace
Recommend activities: visit fish ball processing factory, salted fish processing factory, Chinese temple, make a wish at wishing tree, coastal mangrove forest spotting monitor lizard, sunflower garden, 3D mural art aqua center and try some local seafood delicacies
540PM Dinner time with seafood hot pot and enjoy the beautiful sunset scenery
730PM Night cruise to Blue Tears Experience – enjoy scenery when the pitch-black water gets lit up by blue phosphorescence
845PM-11PM Supper & free time: Shrimp cakes & red bean soup served with entertainment activity; karaoke.
Stay overnight at Fishing village guesthouse
Meal Plan: Hot Pot Dinner, Supper
---
Day 2
Prepare for an exciting boat journey to the extraordinary Sky Mirror, where the shallow beach transforms into a magnificent mirror reflecting the sky, creating precious works of art for you to capture. Participate in the unique experience of harvesting mudflat clams on the beach before high tide, allowing you to connect with nature in a meaningful way. After an eventful morning, return to the fishing village, where shower facilities await to freshen up.
Revel in a sumptuous seafood platter for lunch, savoring the ocean's bounty before bidding farewell to this captivating journey. With memories of cultural encounters, natural wonders, and delightful flavors lingering, our two-day tour comes to an end, leaving you with cherished moments to treasure for a lifetime.
Tour Summary:
7AM Enjoying a fishing village breakfast
730AM depart from the island pier (approximately 20-30 mins by boat)
8-11AM arrive at the destination and wait for the water to recede at a depth 0.5 meters about ankle deep. Under the shining sun, the shallow beach will turn into a magical mirror that reflects the sky, that's the phenomenon allow you to capture precious works of art
915AM arrive to Sky Mirror for photo known for its mirror-like reflections that occur during low tide.
Experience in harvesting mudflat clams on beach before high tide, subject to weather temperature and tidal size
1130AM Return to Fishing village. The shower facilities provided at the guesthouse.
12NN A seafood platter for lunch
130PM tour end
Meal Plan: Breakfast, Lunch
---
Includes:
1 Night Stay at Fishing Village's Guesthouse (air-conditioned)
Meals stated as per itinerary
Malay/English speaking guide
Cameraman & Photo props
Tour and transportation stated as per itinerary
---
Excludes:
Meals other than stated
Entrance fee as per itinerary
Travel insurance

(strongly recommended to purchase)
Other expenses not stated in the "Includes" section
---
Important Note:
Itinerary and package content is subject to last minute changes due to weather or operational issue.
Activity stated (if included) is provided on complimentary basis, no refund will be made for cancellation of activities due to weather or operational issue.
Other terms and conditions for booking.
All the photos shown are for reference purpose only, there may be different design/decoration/setup on actual unit.
Minimum 5pax to go
Daily departure time of Sky Mirror schedule is different, operator will re-confirm your pick time in advance
In the event of seafood unavailability, seasonal seafood with equivalent price will be provided as a replacement
The discovered clams can be taken back or cooked for free at the restaurant
Meeting point of Tour company, Kuala Selangor's address: Bagan Sungai Burung, Bagan Datoh Perak, Malaysia
---
Price:
Pricing is based on per person basis
Please click the whatsapp button or email us to enquire for best price
Ask Questions:
Click the whatsapp/email button at the bottom right to contact us
---
Related Tours & Packages:
---
Rating & Review:
HolidayGoGoGo
Average rating:
0 reviews