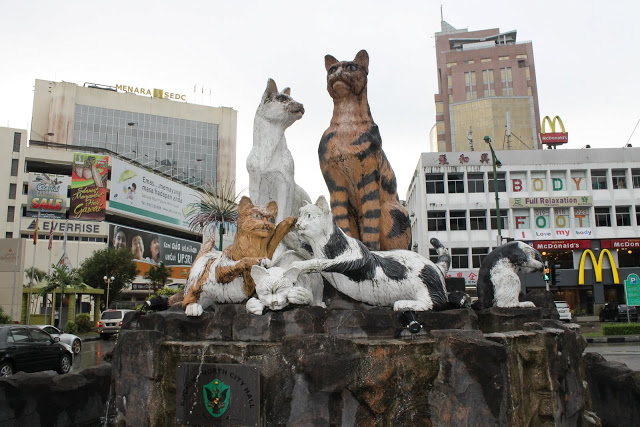 Itinerary & Tour | Day 1 | Day 2 | Day 3 | Day 4 | Day 5
Destination: Kuching, Sarawak
Travel duration: 5 days 4 nights
Departing from: Kuala Lumpur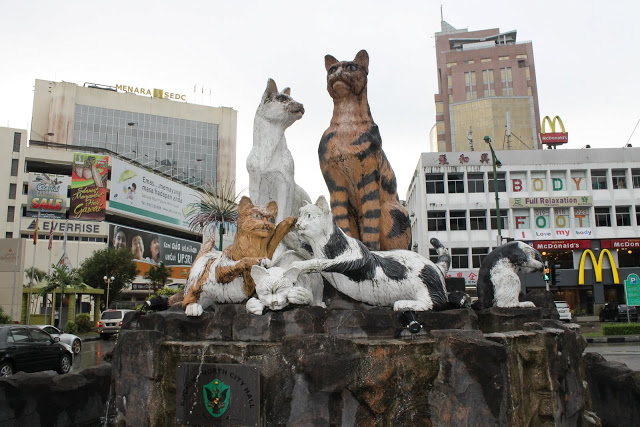 We depart from home at 5.15am and head to KL Sentral, the departure time for Skybus from KL Sentral is scheduled at 6.00am so we have to take this bus to catch our flight, arrived at LCCT at around 7.00am. As soon as we arrive at the LCCT airport, we head to the boarding gate directly and wait for the departure eagerly. Arrived at Kuching at 10.05am, we were initially plan to take the shutter bus provided by Tune Hotel but we could not find it during that time, so we have to take a taxi (ticket purchased at the counter) and it cost us RM26 per trip, quite cheap indeed.
When we arrive to the hotel, it is still early and we are not allowed to check in yet, so we keep our luggage at the hotel's reception. It is not a free service and we have to pay RM2 per piece of luggage.
Here we start for our Kuching tour!
Tour package:
Day 1: Our own arrangement
Day 2: Package inclusive of meals and free visit to Mount Ching Yen, RM170.
Day 3: Package inclusive of Sarawak Cultural Village, Cat Museum, Civic Centre and Big Cat Statue, RM100.
Day 4: We take package with driver because the destinations that we are planning to go are quite far in between, RM180.
Tour itinerary:
Day 1: Kuching Waterfront, Guang Zhe Zun Temple, Chinese History Museum, Sarawak Court House, Fort Margherita and Astana, Square Tower, Orchid Garden, Main Bazaar, Sarawak River Cruise.
Day 2: Bako National Park, Mount Ching Yen, Seafood dinner in Top Spot.
Day 3: Damai Beach, Sarawak Cultural Village, Cat Museum, Civic Centre, Big Cat Statue.
Day 4: Semonggoh Wildlife Centre, Annah Rais Longhouse, Jong's Crocodile Farm, Malaysia-China Friendship Park, dinner at 101.
Day 5: Open Air Market, Jalan India (Indian Street), Jalan Gambier (Gambier Street), Kuching Mosque, Sarawak Museum, Padang Merdeka, Old Sarawak Museum, Heroes Graves & War Memorial and Sunday Market.