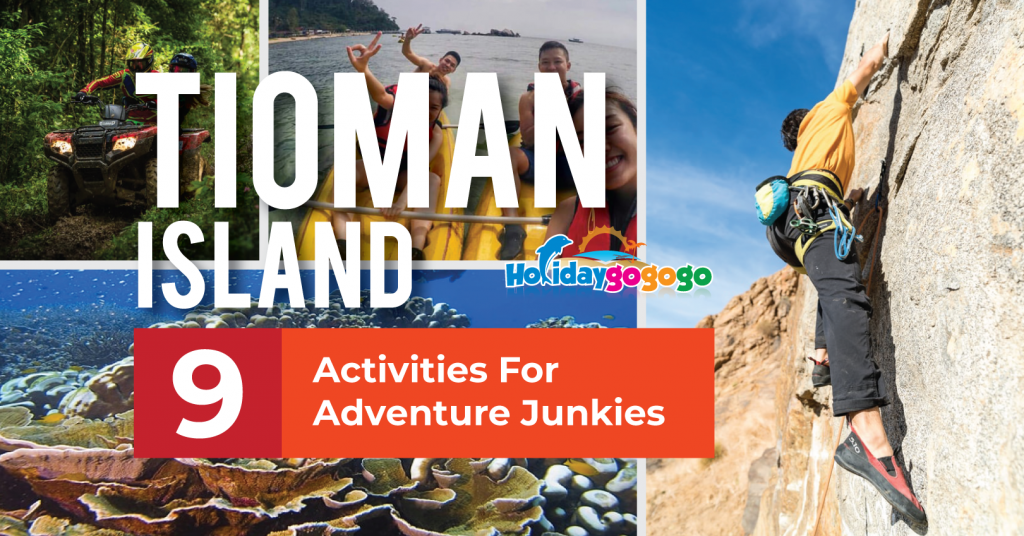 Tioman Island, located in the state of Pahang, is enormous and full of exciting activities to occupy your time. But besides the usual stuff like snorkelling and swimming, what else is there to do? Tioman offers several thrilling activities that will keep you fully-wired and pumped for the next few weeks! So take this chance and try something new – these are the top 9 activities for adventure junkies at Tioman Island!
[lwptoc numeration="none"]
---
1. Dive within World War wrecks

Most are aware of Tioman's blue sea with some of the clearest waters in the world. What is NOT common knowledge, however, is the fact the waters around Tioman are peppered with stunning wrecks, some even dating back to the world war. These range from ancient ship skeletons to pirate world war cruisers, Dutch submarines. minesweepers, destroyers and fishing boats These wrecks are prime locations to spot thriving wildlife. They contain innumerable species of marine flora and fauna that can make most divers' jaws drop.
Wreck diving is a more advanced stage of diving that requires good technical ability, and usually requires divers to possess an Advanced Open Water certificate. Adventure seekers will be well rewarded and will get the full thrilling experience of diving in Tioman while admiring its gorgeous wildlife via wreck diving.
Suggested Read: A Step-by-Step Guide: How To Become A Certified PADI Open Water Diver In Malaysia
2. Explore the ocean depths by sea walking

The reefs surrounding Tioman Island are teeming with marine life – fish, crabs, sharks, corals, and cetaceans of all kinds. But how do we get near them without diving?
Sea walking, also known as Scuba Walking or Scuba Helmet, is the best alternative for non-divers or swimmers to view marine life up close. All you have to is put on a helmet, get into the ocean and walk as you usually would on land. It is truly magical to have a whole school of fish surrounding you as they dart around in bright colours. You can feed the fish, admire their homes (the house reef) or take wonderful pictures of the serene underwater landscape.
Suggested Read: Snorkelling in Tioman
3. Stand-up paddleboarding workout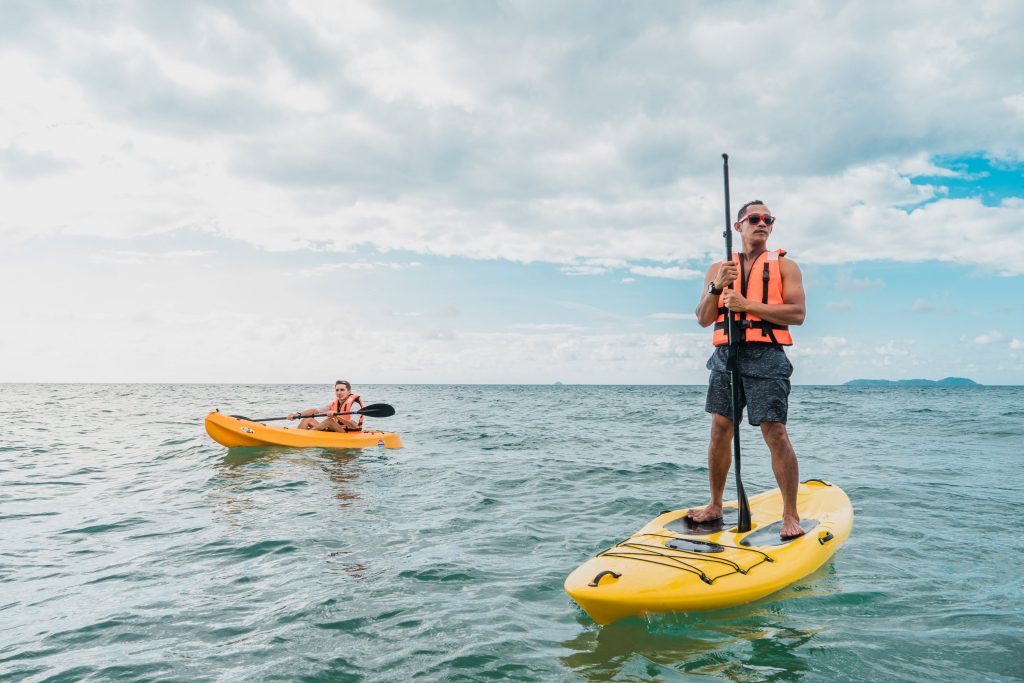 Suitably located in the South China Sea, Tioman benefits from the annual monsoon season as it brings in a good swell from the Northeastern Hemisphere. This creates the perfect conditions for stand-up paddleboarding. If you feel like getting some low-impact all-body exercise while out at sea, then this is for you!
Stand-up paddleboarding offers a tremendously fun way to glide along on the water while admiring the beautiful island scenery around you. Get hooked on the feeling of pure freedom and lightness as you skim across the emerald waters off Tioman's beaches. The waters around Tioman are usually gentle and are perfect for paddleboard beginners to learn the ropes as well.
Do you know what we love best about paddleboarding? We heartily recommend it due to its easy learning curve. Especially in Tioman, beginners can become comfortable in as little as an hour of practice and a few minutes of guidance. What's more, since the sport focuses more on technique rather than brute strength, it is the perfect wind sport for families with younger children to enjoy together.
4. Rock climb the Dragon Horns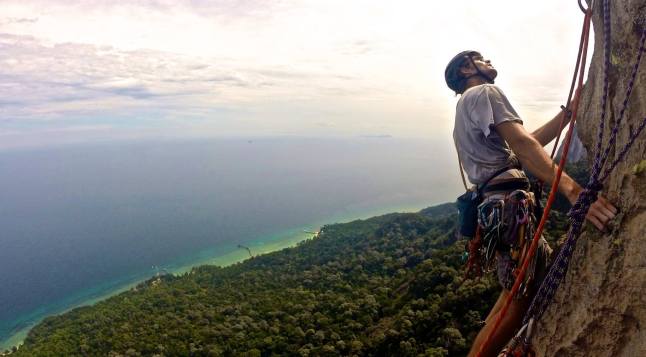 Did you know that Tioman Island holds a glowing reputation in the region for the best rock climbing location? Indeed, you should know what we are talking about. The Dragon Horns that jut out from the island's interior, otherwise known as the Twin Peaks of Gunung Nenek Semukut, draws scores of climbers to it every year. It is held in certain esteem among climbers due to its elusive nature, generally unfavourable weather conditions and its inherent difficulty.
If you're new to the scene, worry not, as there are several local guides that will be more than happy to take you under their wing. In fact, there are several sites in Tioman that are perfect for starting out on your rock climbing journey, including at the base of the famous twin peaks themselves. This is a once in a lifetime experience that will provide not only amazing bragging rights and photos for you to show to your friends, but also a lingering memory that will make you shiver in glee you every time you think of it.
5. Surf the monsoon waves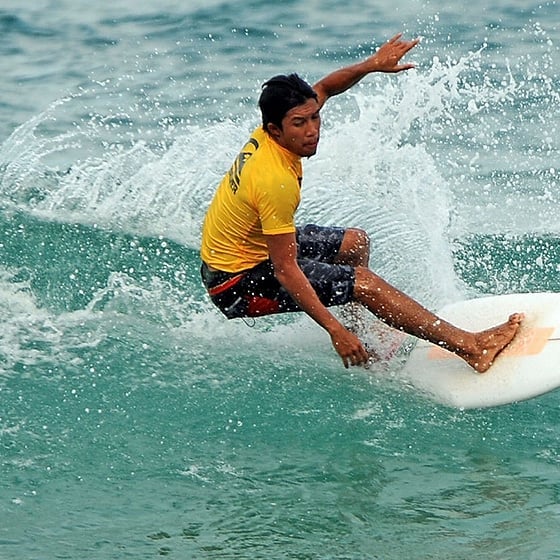 Every November to February is when the surfboards get brought out at Tioman Island. At Juara Beach, specifically. The monsoon season offers novice and veteran surfers ideal surf conditions. If you come before that, the waves might be too small, and you wouldn't have the full surfing experience.
The island is an excellent location for learning to surf, with mighty high waves that will thrill experienced surfers, but also plenty of smaller gentle waves for beginners.
Approved by the Tourism Ministry, there will be an annual Tioman Surf Festival held in mid-January. This 3-day eco-tourism festival brings in thousands of visitors to the beach as surfers from all over the world compete in a showcase of swashbuckling surf skills. There will also be food stalls, performances and a variety of other activities.
6. Kayak to private beaches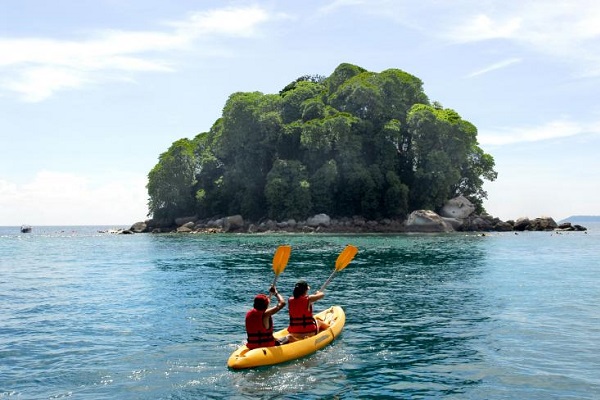 Blessed with calm waters and littered all over with pristine beaches, Tioman doesn't lack in the private beach department. For those who enjoy exploring secluded beaches, kayaking is an excellent way to travel around the island. Tioman's crystal-clear waters mean that this is also a great chance to peek into the marine life below and admire the wildlife from up close. The best thing about kayaking is that you can determine how intensely you want the activity to be carried out. Be it speedy paddling or relaxed cruising – you decide!
For starters, set out from Monkey Bay and Turtle Beach as there are more things to see here. You can also paddle across the ocean to Renggis Island, where the coral is abundant and teeming with fish of all colours. It is a half-hour journey so pack enough sunscreen and water with you! Remember to look back for some truly gorgeous panoramic views of the island. It is possible to capture the beauty of the iconic Tioman view from this distance – with the twin peaks buried in the clouds above.
Suggested Read: 15 Fun, Fabulous Activities To Do At Tioman Island
7. Trek Up An Extinct Volcano
Fancy feeling like everyone's favourite explorer Indiana Jones? Gunung Kajang, the highest mountain in Tioman and the region, towers above the clouds and beckons to the bravest hearts. It is a test of physical endurance and will – not all succeed. But if you do, you'll be awarded an experience much like trekking through Jurassic Park. The dense vegetation, unique flora and fauna, as well as the remoteness of the seemingly impenetrable jungle, gives off a sense of ultimate adventure and exploration.
As you ascend, the plants around you transform and you will see a fantastic change of scenery. Tioman Island is home to many endemic species of flora and fauna that you won't find off the island. This is due to its evolutionary isolation away from the mainland. As your eyes rest upon never-before-seen plants and wildlife, you get the feeling that you are immersed in a primitive alternate universe – a place where time stood still.
It is recommended to hire a guide as the trail can be tough, demanding and even hard-to-spot at times.
8. Ride on beastly ATVs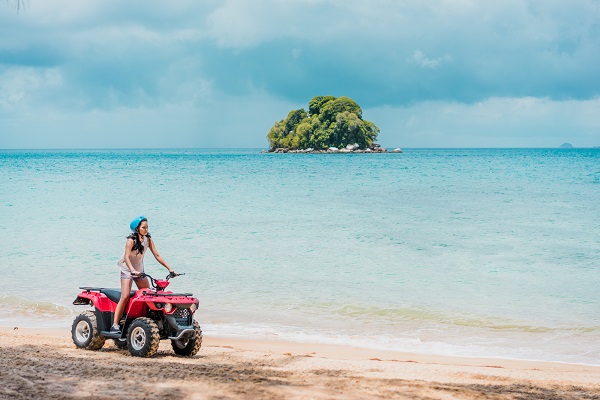 There are many ways to explore the island. But the most exciting of them all will have to be on a supercharged, turbo vehicle. The ATV ride is only offered at Paya Beach Resort, where visitors can choose to tour the island for one hour, one and a half hour or two hours on a jungle trail that connects multiple villages. The hilly trail poses a mild challenge to riders and will test your driving skills!
Travellers will be able to explore the many sides of Tioman that offers its incredible beauty. Get ready for a rush of adrenaline when you engage in one of the most exciting, thrilling activities to do on Tioman Island.
9. Go on exciting island excursions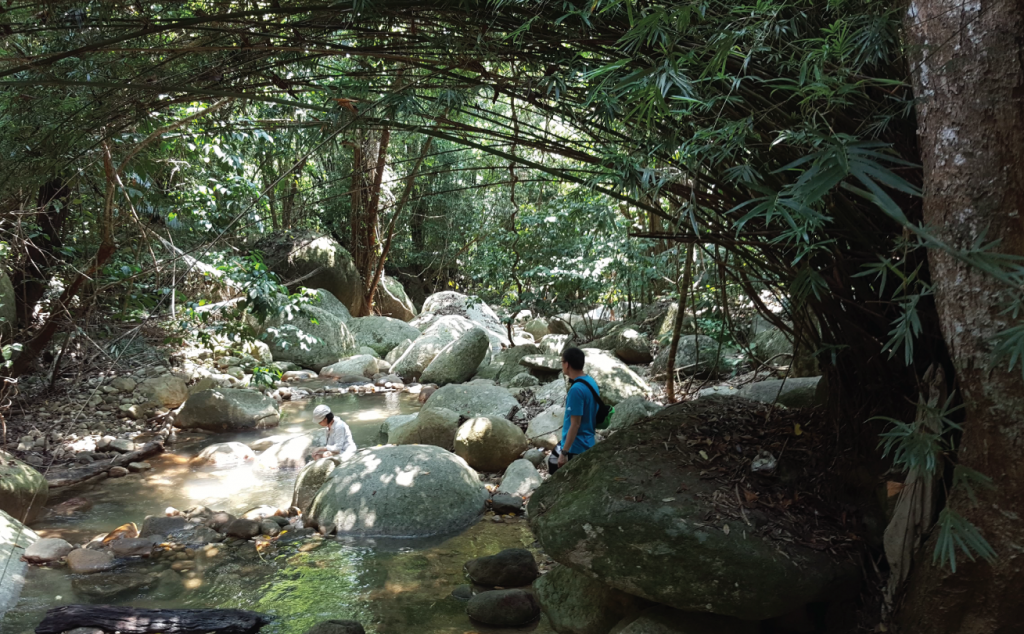 Adventure seekers will find no shortage of island exploration opportunities. Follow twisting jungle paths through an ancient rainforest, explore massive expanses of tree-root networks along dense mangroves, spend a day with the colourful marine life within coral reefs, meet the friendly islanders in their villages, and more! These are just some of the exciting activities that await on Tioman Island.
Travellers can choose to purchase excursions or "safaris" from local resorts and package providers. All activities are lead by experienced biologists/eco-guides who can teach you on the many wondrous flora and fauna that inhabit Tioman Island. From navigating through the jungle and mangroves to identifying the countless fish species that inhabit the thriving coral reefs, this is truly nature at its finest. With each trip, participants are awarded a deeper appreciation of nature and memories that last a lifetime. These packages can often be customized to your needs as well. Inquire with your tour operator or local sites for more information.
Suggested Read: Pulau Tioman Review: Is It Still Worth Going?
---
What did you think of our list of 9 Thrilling Activities at Tioman Island? Let us know via Whatsapp, Facebook, or email!
Featured image credits: bikesboatsandclimbingropes.com
Popular Tioman Packages