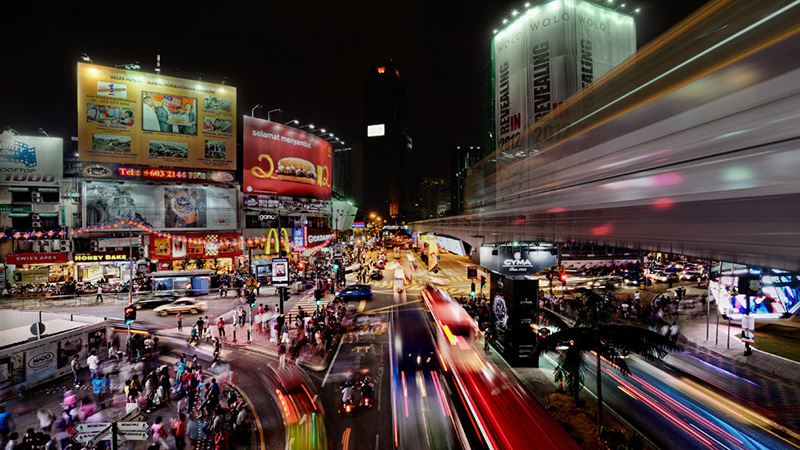 The Central Region is made up of lively towns and cities, soaring buildings and exciting places of interest. The Central region homes the country's federal territories of Putrajaya and Kuala Lumpur as well as the bustling neighboring state of Selangor. Kuala Lumpur is the capital city of Malaysia and Putrajaya is the administrative capital of the country.
The Central region boasts gleaming architectures, heritage attractions and world class events. The towering Petronas Towers and KL Tower are one of the most notable landmarks of Malaysia, and one of the tallest buildings in the world. Further South, Putrajaya is known as the 'Intelligent Garden City' for its pleasant mixture of infrastructure and nature. In Selangor, the state of art Sepang International Circuit sets the ground for the yearly Petronas Malaysian Formula 1 Grand Prix, attracting million of motorsports enthusiasts from around the world to visit Malaysia for this world class event.
As the centre for commerce and finance of the country, the Central region is equipped with high end infrastructure and first class facilities. The Kuala Lumpur International Airport (KLIA) as well as Port Klang, the largest port in the country, are both residing in this region.
Filled with exceptional attractions, the Central region is definitely a sparkling and exhilarating destination to explore.
States in Central Region
Popular Attractions in Central Region