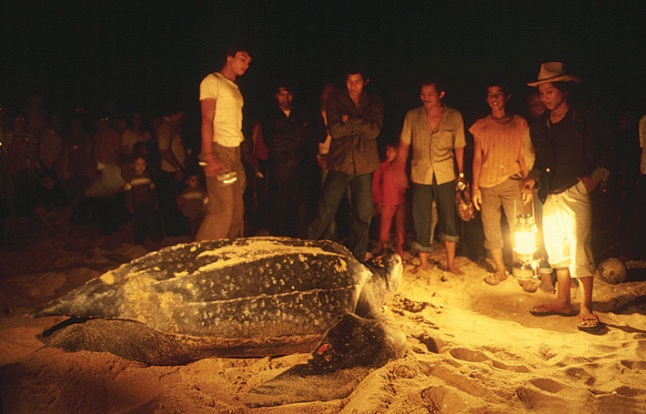 Being a small tropical country with landmass of 329,847 square kilometers, Malaysia has so much to offer for its visitors. From diving and snorkeling in the tranquil sea water to having a day tour in the city with towering skyscrapers, there is always something for every visitor to the country.
Malaysia is a country with great diversity of natural creatures. Visitors taking a day tour in Malaysia may experience about the wonderful creatures found in the country. Tourists can see where giant leatherback turtles lay its eggs on the beach, or check out the diversified of spectacular marine life on a diving tour. Jungle trekking tour in the National Parks is a great way for tourists to see the beautiful flora and fauna in a tropical rainforest, bird park tour and butterfly park tour are both great fun for every family members.
Millions of adventure enthusiasts visit Malaysia every year to experience a variety of exciting activities. Tourists can explore the tropical rainforests and spectacular landscapes on an all-terrain 4WD expedition, or paddle down a rushing river and discover the beauty of the Malaysian nature on a different way. Bold adventurous traveler can test their nerve by base jumping from the tallest tower in Malaysia or exploring the many limestone caves on a mysterious day tour. Malaysia is also known as one of the best destinations on earth for mountain climbing, where Malaysia homes to the highest mountain in the Borneo's Crocker Range, Mount Kinabalu.
For tourists who want to discover the diversified of unique cultures and historical backgrounds of Malaysia can perhaps join a cultural day tour. Tourist can also opt to join a sightseeing tour to see the many landmarks located in the major cities of Malaysia. The country is widely known as a food paradise, visitors who have strong appetite can join a food tour where numerous local delicacies will be served in different places where the foods were originated.
Malaysia is a country with consistent hot climate in all seasons, in fact there is only one season, the summer season. So, it is a good idea for visitors to visit the highland areas on day trip to enjoy the cooling air. Not only to enjoy the cool weather, visitors are also able to enjoy the scenic view of a tropical rainforest while heading up to the peak of the highland area, either by land transport or skyway.
With so many things to do and see, tourists taking day tour in Malaysia can discover everything the country has to offer. No matter for how long the stay is, you will sure to experience something that you will not able to experience elsewhere.
Popular Day Tour Packages