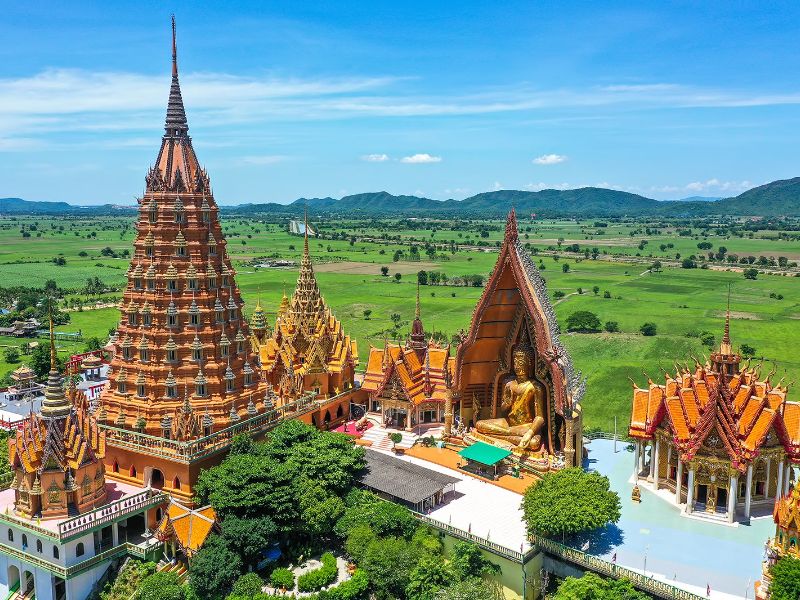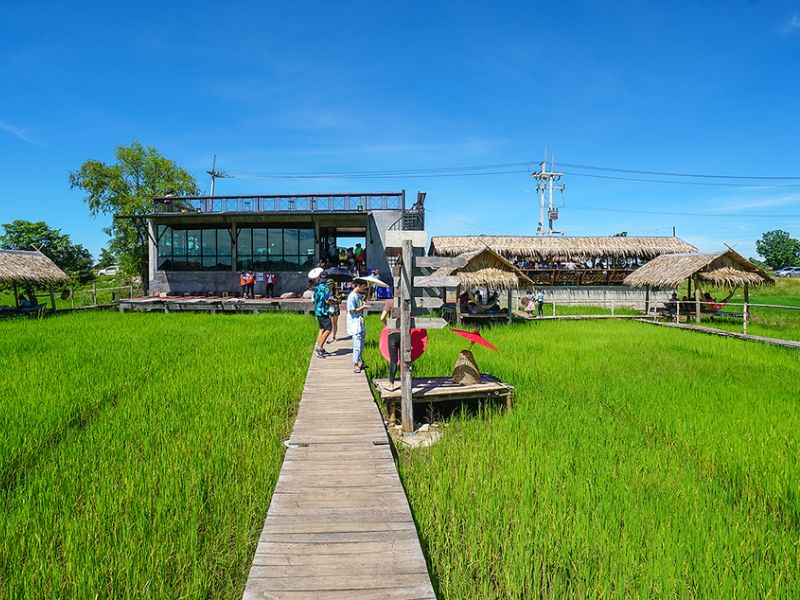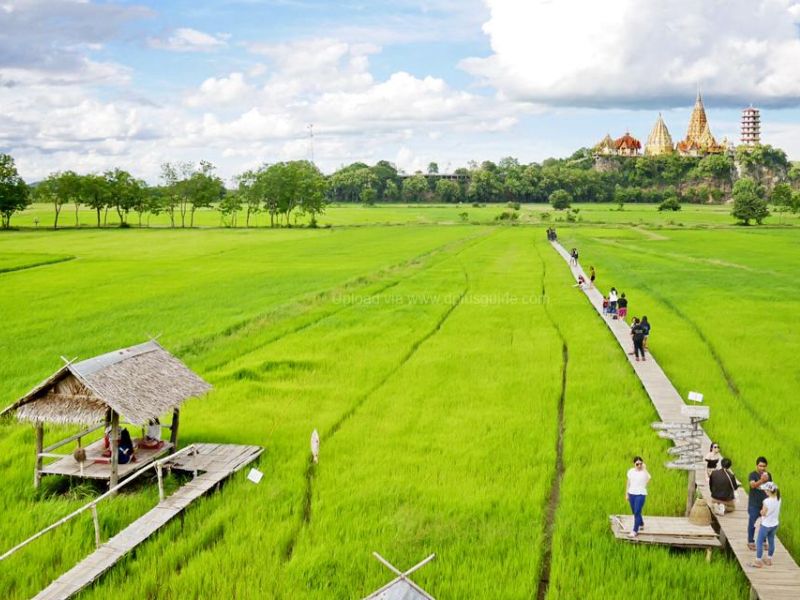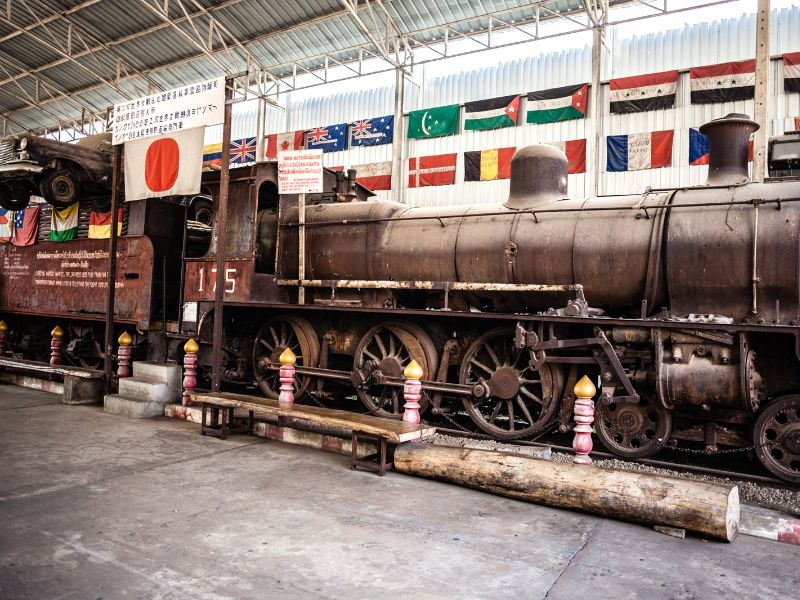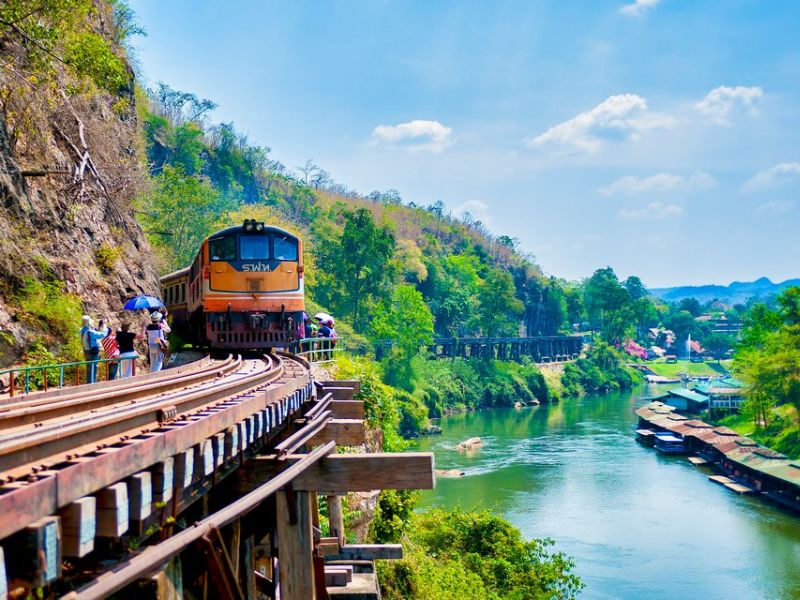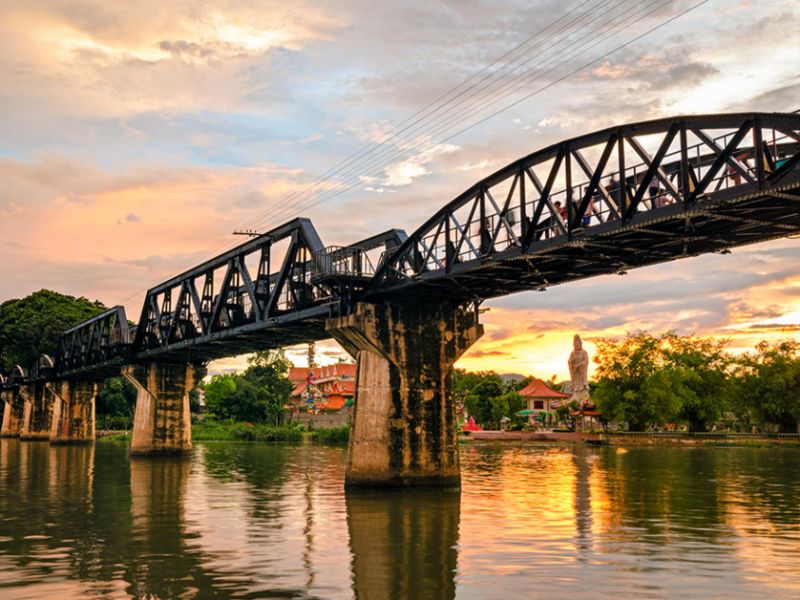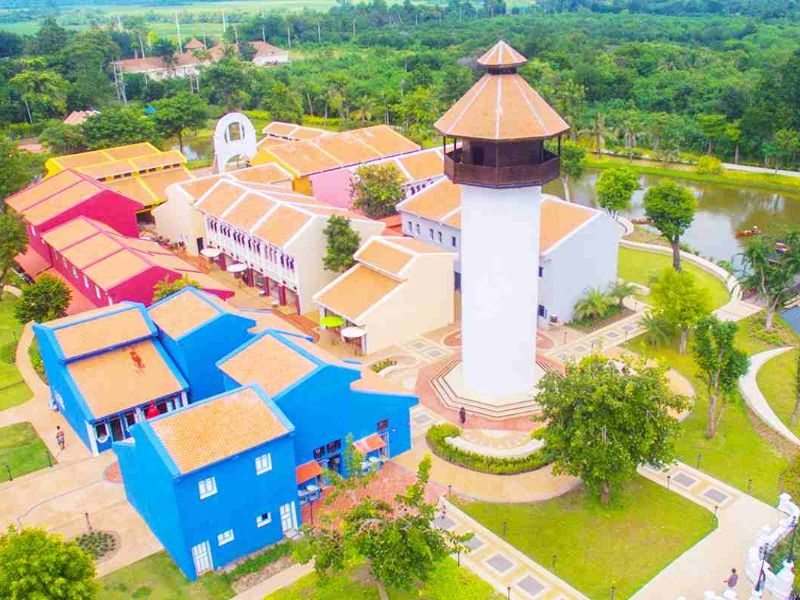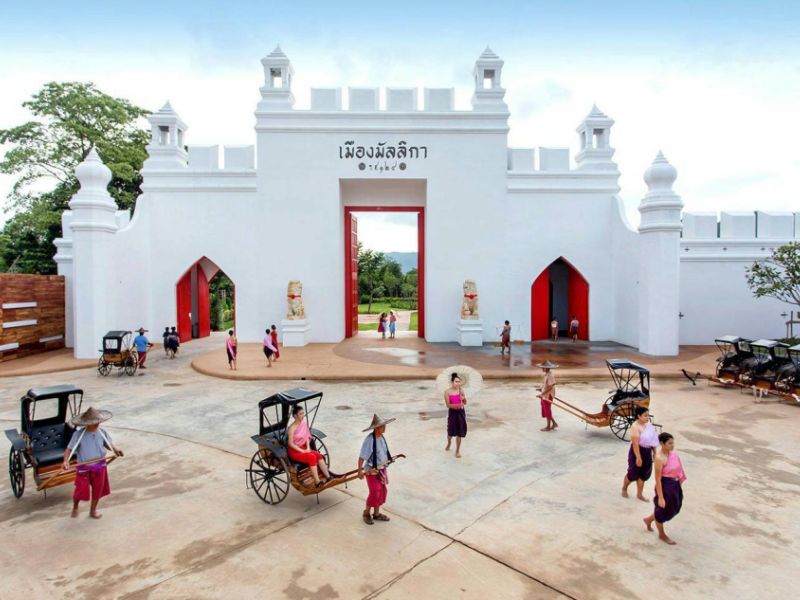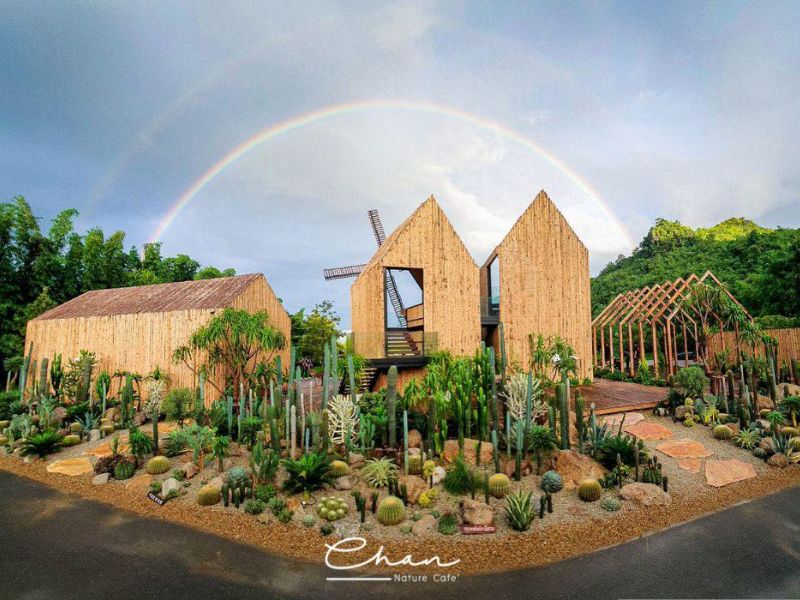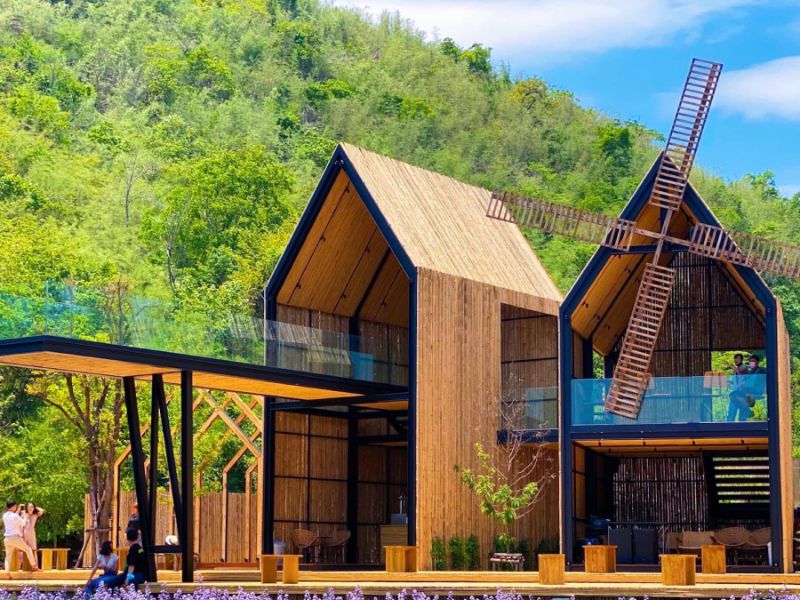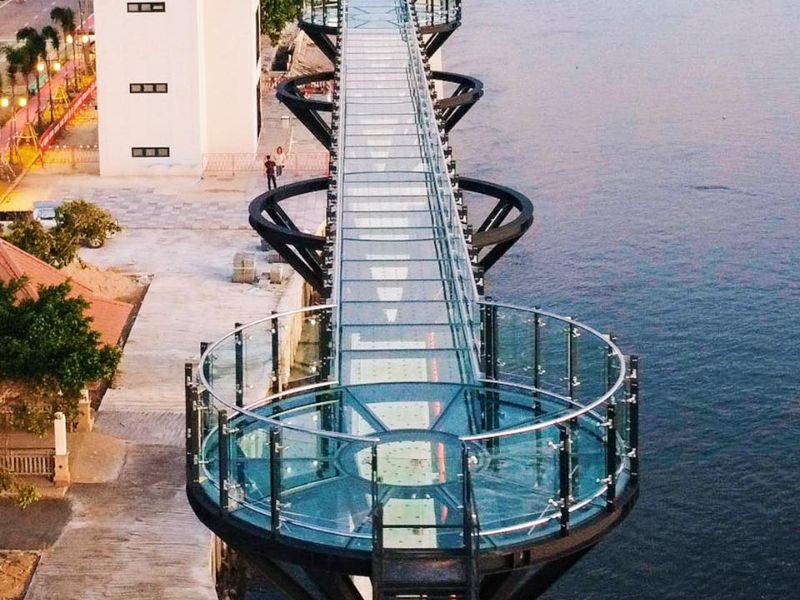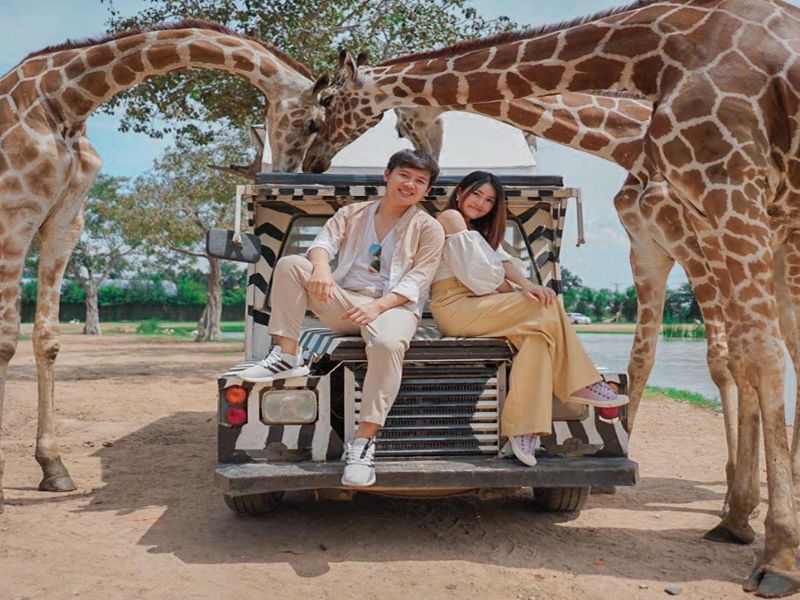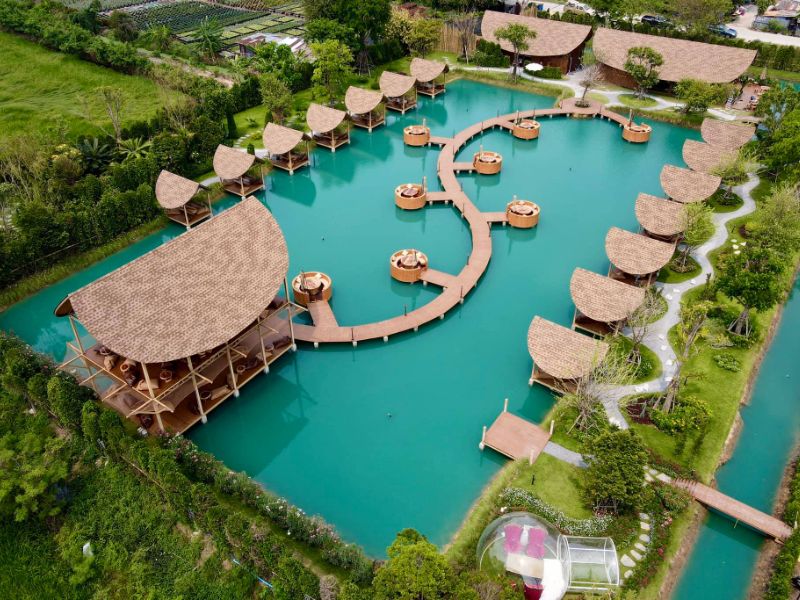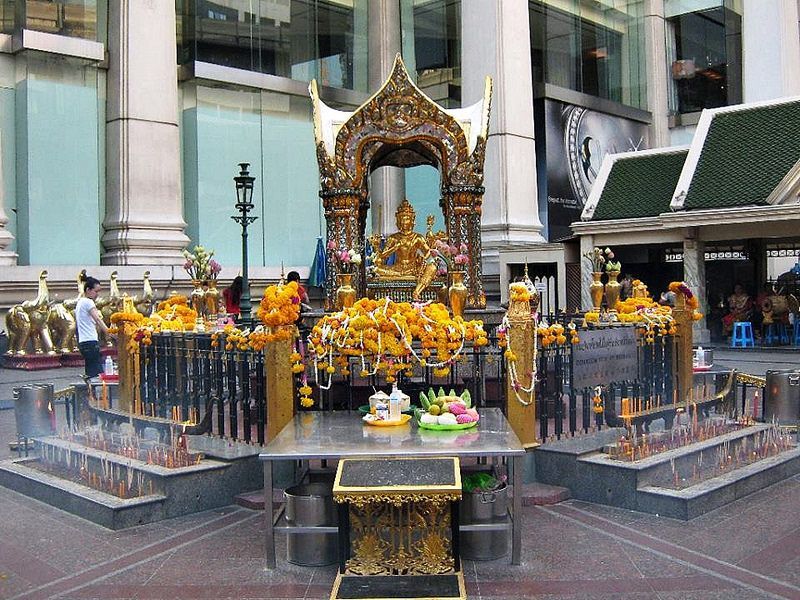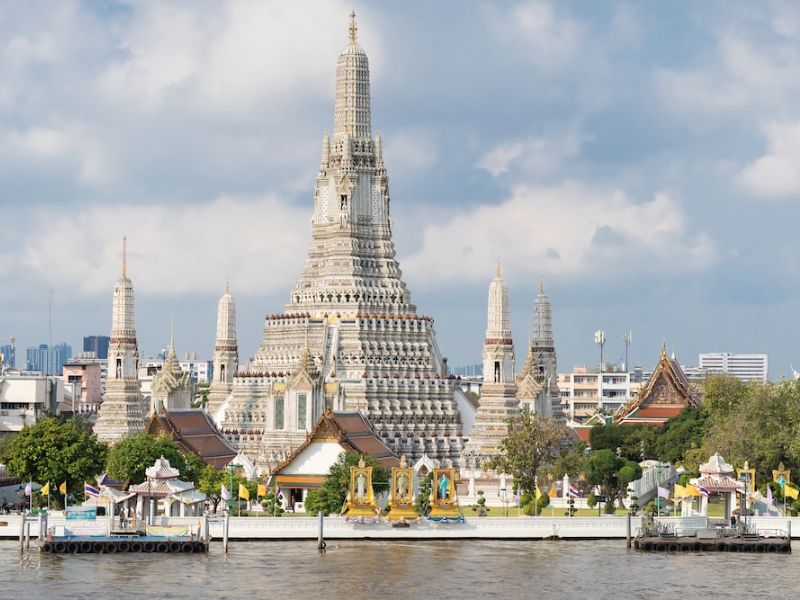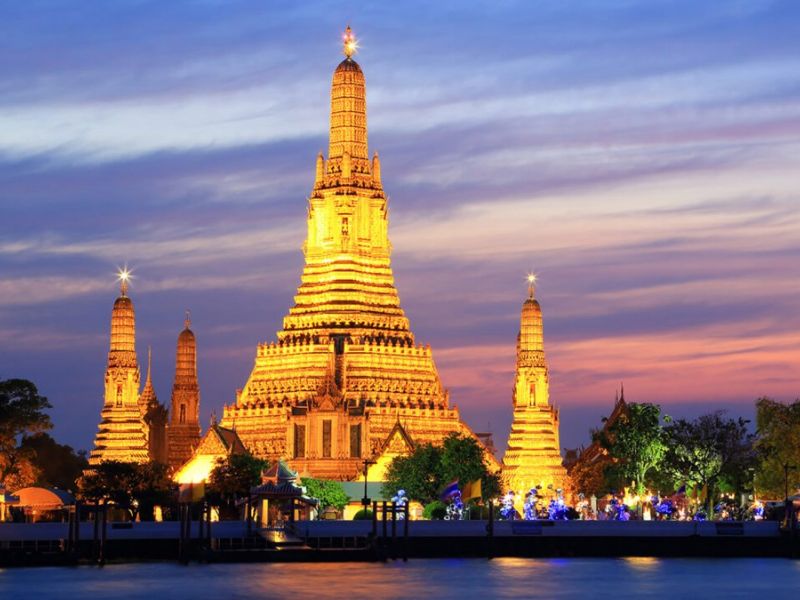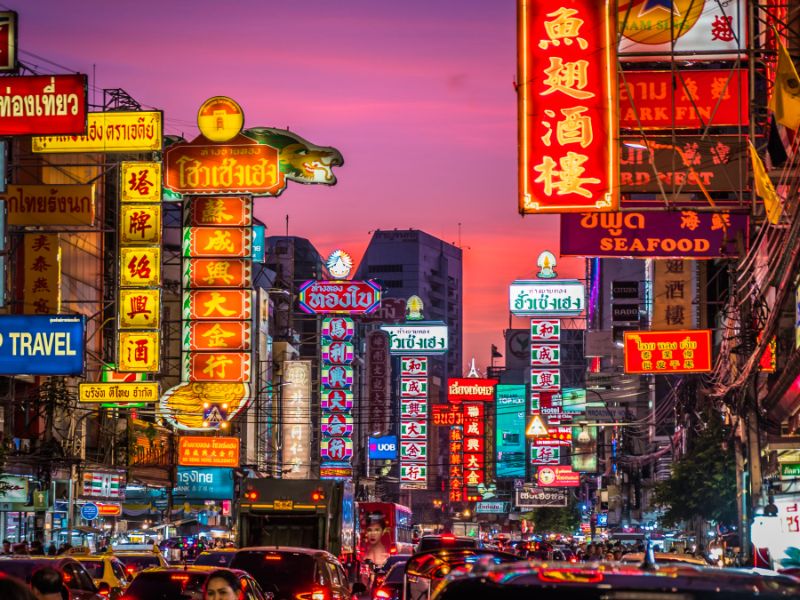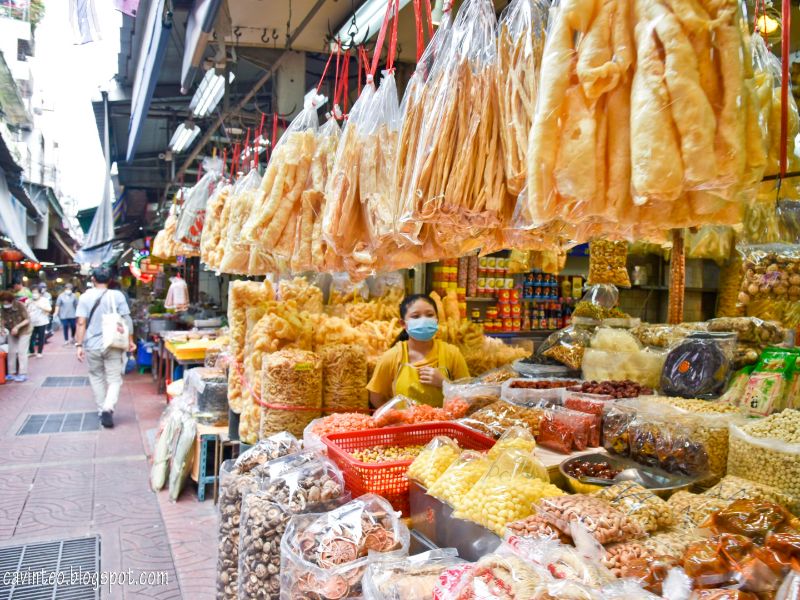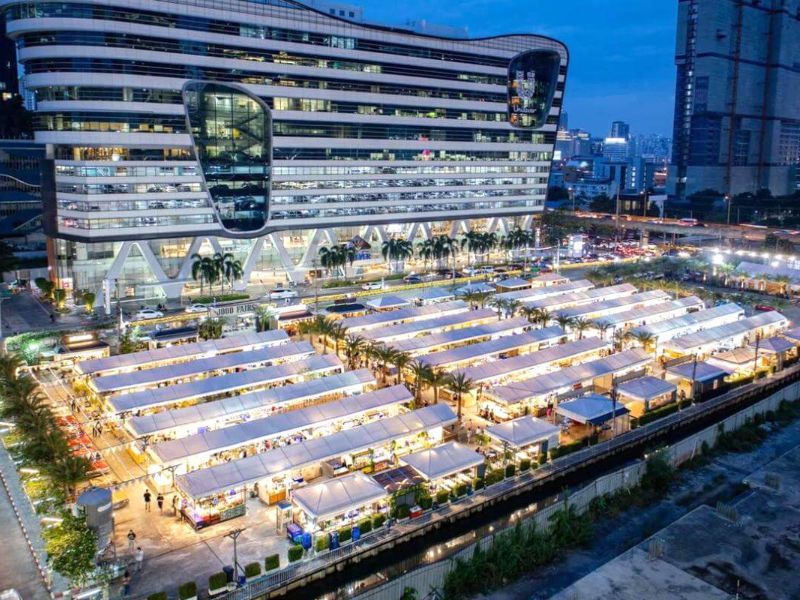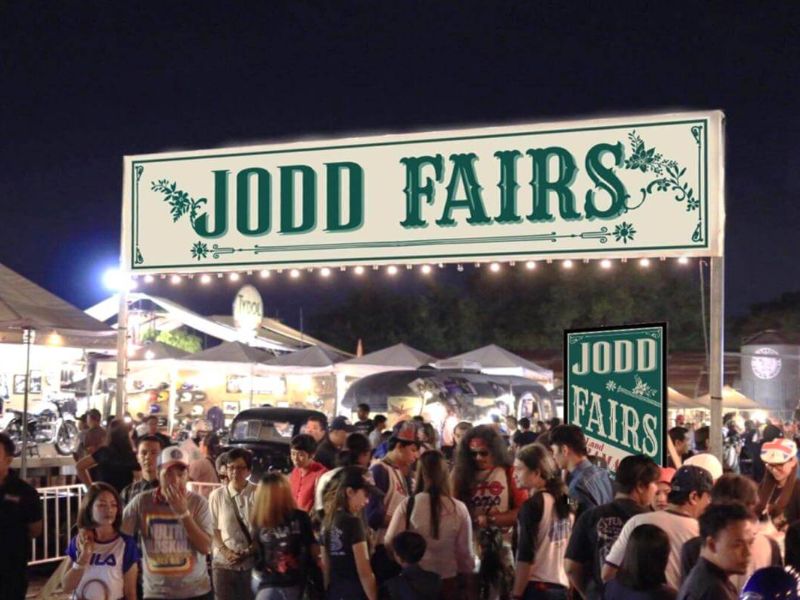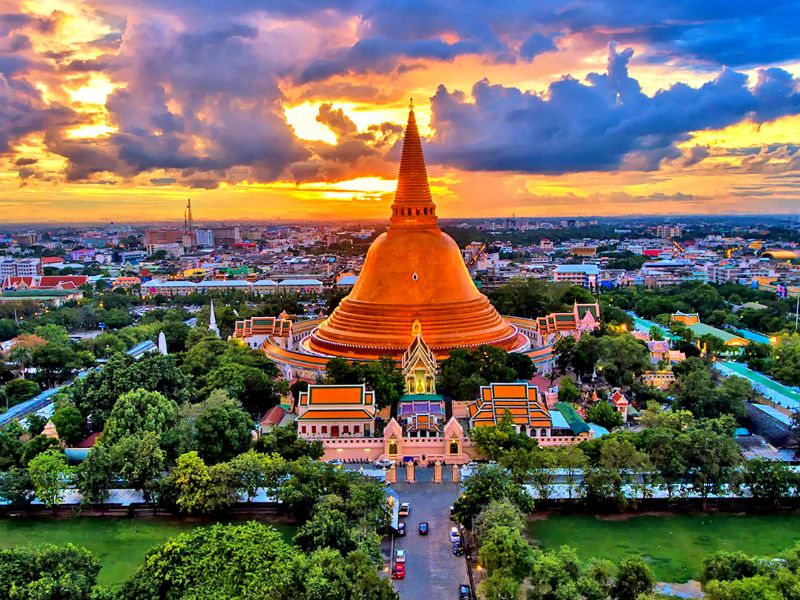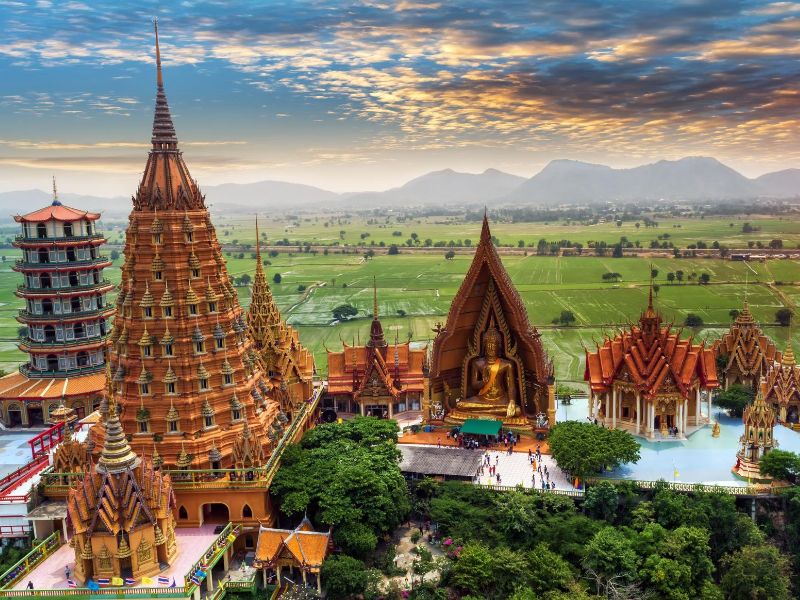 Wat Tham Sua Kanchanaburi
Jeath War Museum at Kanchanaburi
River Kwai Death of Railway
Death Railway and River Kwai
Mallika City Kanchanaburi
Cactus Theme Chan's nature cafe
Glass Sky walk with River Kwai view
Bubble in the forest cafe
Nightlife at Yaowarat Chinatown
Street Food at Yaowarat Chinatown
Night view of Jodd Fairs Night Market
Crowd of Jodd Fairs Night Market

229 reviews
From
RM
1,420
- RM
2,400
---
Latest online promotion for 5D4N Bangkok + Nakhon Pathom + Kanchanaburi Family Package, book with Holidaygogogo to save more! Chat with us today to find out more!
Tour Highlights
Be amazed by the majestic dragon of Wat Samphran.

Take a breathtaking train journey on the historic Death Railway, immersing yourselves in stunning landscapes. 

Step into the past at Mallika RE 124, a captivating retro-city. 

Experience the adrenaline rush on the gravity-defying Glass Skywalk.

Encounter exciting wildlife at Safari Park Kanchanaburi.
---
Itinerary:
---
Day 1
Embark on a thrilling family journey into the vibrant heart of Bangkok, an enchanting city that ignites your senses. Explore ornate temples, bustling markets, and indulge in mouth-watering street food that will delight everyone in the family. Allow the infectious energy and welcoming spirit of Bangkok to envelop your family, creating cherished memories that will last a lifetime.
Key attractions highlight: Wat Samphran
Wat Samphran
Experience the thrill of exploration at Wat Samphran, an undiscovered treasure in Nakhon Pathom. Witness the breathtaking spectacle of an enormous dragon, reminiscent of Dragon Ball's Shen Long, elegantly entwined around a towering 17-story edifice. Escape the bustling crowds and tap into your inner desires as you reach out and touch the dragon's chin, transforming your wishes into reality.
Wat Tham Sua
Prepare for an exhilarating adventure to Tiger Cave Temple, also known as Wat Tham Sua, where ancient marvels and tranquil spirituality blend seamlessly. Be awe-inspired by the expansive sanctuary, adorned with magnificent gilded Buddha Images, proudly standing as the largest in Kanchanaburi. Beyond its role as a meditation haven, this sacred site reveals captivating archaeological gems and enthralling tales of history. 
Meena Cafe
Discover serenity at MeeNa Cafe, a hidden sanctuary embraced by the verdant rice fields of Tha Muang District, Kanchanaburi province. Immerse yourself in an extraordinary experience as you indulge in a cup of coffee, enveloped by the breathtaking beauty of nature. Just a short hour's drive from the vibrant energy of Bangkok, this tranquil oasis provides a much-needed escape from the chaos of urban life.
Immerse in culinary freedom, explore the vibrant night market, and retreat to the comfort of your hotel, completing an exhilarating day with a well-deserved rest, ready for tomorrow's adventures.
Tour summary:
Meet & greet from Bangkok Intl airport
Visit to Wat Samphran Temple (Dragon Temple)
Lunch (Volcano River Parwn)
Visit to Wat Tham Sua (Tiger Temple with cable car)
Stop at Meena Café
Dinner
Visit to night market
Check in hotel
Meal Plan: Lunch & Dinner
---
Day 2
Awake to a scrumptious breakfast, igniting your vitality for an action-packed day ahead.
Key attractions highlight: River Kwai Death Train Ride
The JEATH War Museum
Transport yourself to a bygone era at the JEATH War Museum, a poignant tribute to the nations involved (Japan, England, America, Australia, Thailand, and Holland). Experienced history comes alive within the very walls that once harbored these valiant souls, ensuring their enduring legacy for generations to cherish.
River Kwai Death Train Ride
Embark on an enthralling train journey along the legendary Death Railway, meandering through awe-inspiring panoramas of mountains, lush jungles, and tranquil streams. Discover the heartrending stories of resilient POWs who braved unimaginable hardships. Indulge in a delectable local lunch, where flavors intertwine with history, creating an indelible experience that will linger in your memory.
Mallika RE 124
Transport yourself to a captivating era at Mallika RE 124, an enchanting retro-city that brings to life the Siamese lifestyle of yesteryears. Immerse yourself in the mesmerizing ambiance of King Chulalongkorn's reign, delighting in the attractions and immersing yourself in a Thai costume experience. Let nostalgia sweep you away to a time of abundance and cultural opulence, where the rich tapestry of history unfolds before your eyes.
Dinner at Floating Raft Restaurant
Embark on a mesmerizing culinary adventure at a floating raft restaurant, where the night sky twinkles above and the historic River Kwai gracefully glides below. As darkness descends, delight in the authentic Thai and local Mon delicacies sourced from neighboring villages, allowing the flavors to harmonize with the lush jungle surroundings.
Seek solace in your hotel, an oasis of tranquillity and serenity, providing the perfect haven to unwind and contemplate the day's exhilarating escapades.
Tour summary:
Breakfast at hotel
Visit to Jeath War Museum
Train ride at River Kwai Death of Railway station
Lunch
Visit to Mallika RE124 Village (Incl Thai costume experience)
Stop at Chan Nature Café
Dinner at Floating Raft Restaurant
Back to hotel
Meal Plan: Breakfast, Lunch & Dinner
---
Day 3
Wake up to a world of excitement and anticipation, ready to indulge in a delicious and satisfying breakfast. Say goodbye to the warm and cozy comforts of your retreat as you prepare for a day filled with thrilling adventures and unforgettable moments that will make your family smile from ear to ear.
Key attractions highlight: Glass Sky Walk
Glass Sky walk 
Prepare to be exhilarated on the gravity-defying glass skywalk, soaring 12 meters high and stretching 150 meters long, alongside the captivating Kwae Yai river. Immerse yourself in the breathtaking panoramic view where the majestic Kwae Yai and Kwae Noi rivers converge, their waters adorned with two distinct mesmerizing colors. 
Safari Park Kanchanaburi
Embark on an epic family adventure at Safari Park Kanchanaburi, where thrills await around every corner. Be enthralled by captivating elephant and crocodile shows, and embark on a thrilling safari journey via a shuttle coach or Jeep car. Get up close and personal with magnificent giraffes, feeding them and capturing stunning photos. 
Bubble In The Forest cafe
Embark on a whimsical family escapade to Bubble In The Forest cafe, where a sense of enchantment awaits. Join the buzzing community of cafe enthusiasts flocking to this hotspot, be it for culinary exploration or the perfect Instagram shot. Prepare to be transported to a mini Maldives, as this cafe floats above crystal-clear waters, offering hut-like villas as seating.
Indulge in a delightful family lunch before making your way to the vibrant city of Bangkok, savoring a moment of personal culinary bliss before your exciting transfer.
Shopping at Icon Siam
Embark on an unparalleled adventure at the remarkable IconSiam Heritage Museum, the pinnacle of Thailand's museum complexes. Located by the renowned Chao Phraya River, this magnificent 10-story lifestyle haven houses an astonishing collection of over 7,000 shops, providing an awe-inspiring shopping extravaganza that will leave you breathless with wonder.
Asiatique Riverfront Bangkok
Embark on an unforgettable family adventure at Asiatique Riverfront Bangkok, where excitement and wonder come together. Immerse yourselves in the enchanting atmosphere filled with captivating activities, including the renowned Muay Thai Live Show. Marvel at the stunning sunset, casting a golden glow over the sky, and create cherished memories that will last a lifetime.
Enjoy a delightful family dinner at your own pace, savoring a variety of delectable dishes. Afterward, retreat to the comfort of your hotel to relax and rejuvenate, preparing for more exciting family adventures that await.
Tour summary:
Breakfast at Hotel, check out
Depart to Glass Sky walk with River Kwai view
Visit safari Park Kanchanaburi (Incl elephant show, crocodile show & small shuttle coach or Jeep car to visit Safari with take photo and feeding giraffe)
Bubble in the forest cafe
Lunch on own cost
Back to Bangkok
Shopping at Icon Siam Shopping
Asiatique riverfront night market
Own cost dinner
Check in hotel
Meal Plan: Breakfast, Lunch
---
Day 4
Rise and shine to a delightful family breakfast, energizing for a day brimming with adventure and awe-inspiring sights. Explore enchanting landmarks, create lasting memories, and embrace the excitement that awaits!
Key attractions highlight: Four Face Buddha
Four Face Buddha
Embark on a special family visit to the revered Four Face Buddha in Bangkok. Join locals and tourists seeking good luck and blessings, as this sacred shrine is believed to grant wishes. Witness the constant flow of offerings as workers clear them every few minutes. Approach the Buddha with reverence, bow three times, and place incense, candles, and garlands in designated areas. Remember to walk clockwise around all four faces, embracing the spiritual aura and unity of this cherished experience.
Wat Arun Ratchawararam
Experience the enchanting allure of Wat Arun, a breathtaking temple that pays homage to the radiant Hindu deity Aruna. Marvel at its resplendent grandeur as the morning sun bathes it in a mesmerizing iridescent glow, captivating your family's hearts and leaving them in awe of its majestic beauty.
Yaowarat Chinatown
Experience the vibrant charm of Chinatown as you stroll through its bustling streets filled with food stalls, souvenirs, and talented musicians. With its recent transformation, it has become a trendy destination for delicious bites and leisurely walks. 
Jodd Fairs Night Market
Dive into the exciting world of Jodd Fairs Night Market in Bangkok, where the atmosphere is filled with joy and excitement for the whole family. Explore a food lover's paradise with over 600 vendors offering a wide variety of delicious treats, from beloved local dishes to trendy culinary creations.
Tour summary:
Breakfast at hotel
Pray to Four Face Buddha
Visit to Wat Arun by public boat
Stop at Genius Leather, Gem Gallery
Lunch
Walk around Chinatown
Free honey drink
Dinner at Jodd Fair night market (own cost)
Check in hotel
Meal Plan: Breakfast, Lunch
Itinerary:
---
Day 5
Wake up to a scrumptious breakfast and say goodbye to your cozy hotel. Spend some quality time together, cherishing the precious moments of exploration before starting your journey back home.
Tour summary:
Breakfast at hotel
Check out
Transfer to airport
Meal Plan: Breakfast
---
Includes:
4 nights in selected accommodation
Meals as stated in itinerary meal plan
2 ways airport transfer
All the way with 1 tour guide (Mandarin or English) & 1 driver.
5 days transportation  & tour entrance fee as per stated.
---
Excludes:
Return air ticket to and from Bangkok
Tour guide tipping 400thb/per person (est. RM50-55)
Tours & entrance fee that not stated in program
Meals that not stated in program.
Travel insurance

(strongly recommended to purchase)
Other expenses not stated in the "Includes" section
---
Important notes:
Itinerary and package content is subject to last minute changes due to weather or operational issue.
Activity stated (if included) is provided on complimentary basis, no refund will be made for cancellation of activities due to weather or operational issue.
Other terms and conditions for booking.
All the photos shown are for reference purpose only, there may be different design/decoration/setup on actual unit.
Hotel room type subject to availability and the rate are subjected to change without prior notice.
All package requires a minimum of 4 pax and above
Package are valid for arrival & departure at Don Mueang airport & Suvarnabhumi airport.
Pick up transfer from hotel will arrange 4 hours before passenger departure flight time.
Infant 24 months below – FOC , passport copy is required when sending booking for verification
Van will be using for the number of pax below 9 pax and tour bus will be using for the pax above 10
---
Price:
Pricing is based on per person basis
Traveling Period: 01 June 2023 – 31 October 2023
4-5 pax
6-7 pax
8-9 pax
10-12 pax
13-14 pax
3 Stars
Adult
RM2140
RM 1805
RM 1640
RM 1420
RM 1730
Extra bed
RM 2035
RM 1715
RM 1560
RM 1350
RM 1645
No bed
RM 1605
RM 1355
RM 1230
RM 1065
RM 1300
4 Stars
Adult
RM 2400
RM 2065
RM 1900
RM 1680
RM 1990
Extra bed
RM 2280
RM 1960
RM 1805
RM 1595
RM 1890
No bed
RM 1800
RM 1550
RM 1425
RM 1260
RM 1490
Remarks:

HUB ERAWAN RESORT (River Kwai) weekend (Fri-Sun) surcharge : 250 THB/pax/night (~RM33)
4 stars hotels: Weekend (Fri-Sun) surcharge : 300 THB/pax/night (~RM40)
---
6 Benefits for booking with Holidaygogogo Tours Sdn Bhd, no more worry of SCAMMER!
1 to 1 personalized customer service & tour suggestion. We want to make sure you get the fastest response and latest information, even during weekends or public holidays. 

Licensed travel agency under

Ministry of Tourism MOTAC

&

 

Malaysian Association of Tour and Travel Agents MATTA

. Click above link and enter our company name Holidaygogogo Tours to check our license and membership. We are not scammers. 

More than 10 years experience in the tourism industry. We are serious in doing business. 

5 star customer rating in

Google

&

Facebook

. We let our customers judge us publicly, only agencies who provide the best service dare to do so.

Regular on site inspection to ensure product quality is met according to customer requirements. 

Reservation is done with complete paperwork and supporting documentation. We don't collect payment without any documentation, we will ensure all the reservations are done before collecting payment.
Customer Reviews for Holidaygogogo: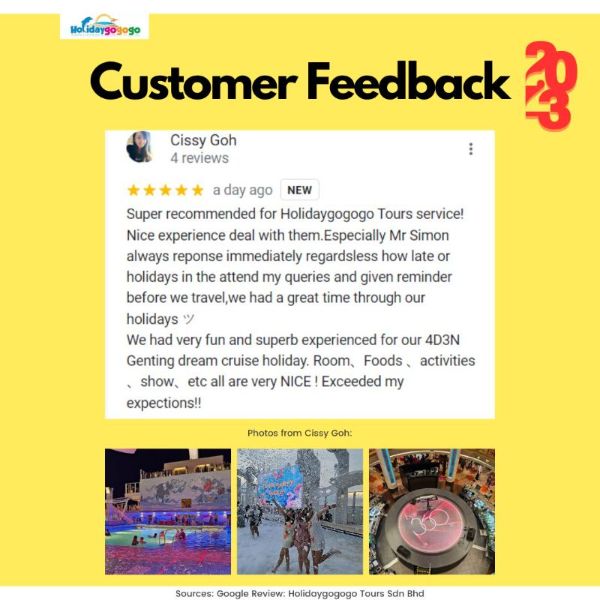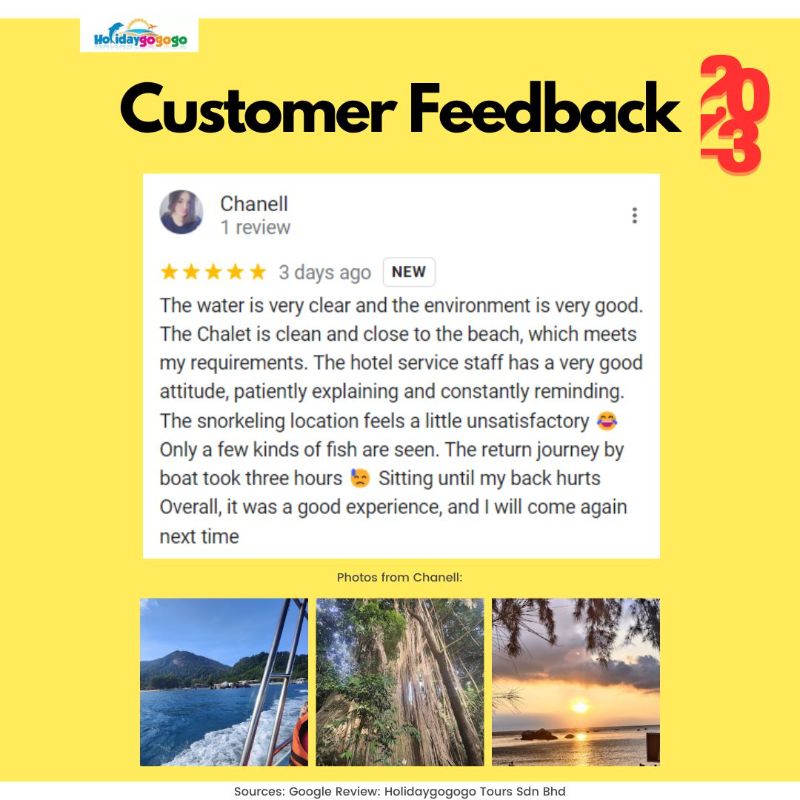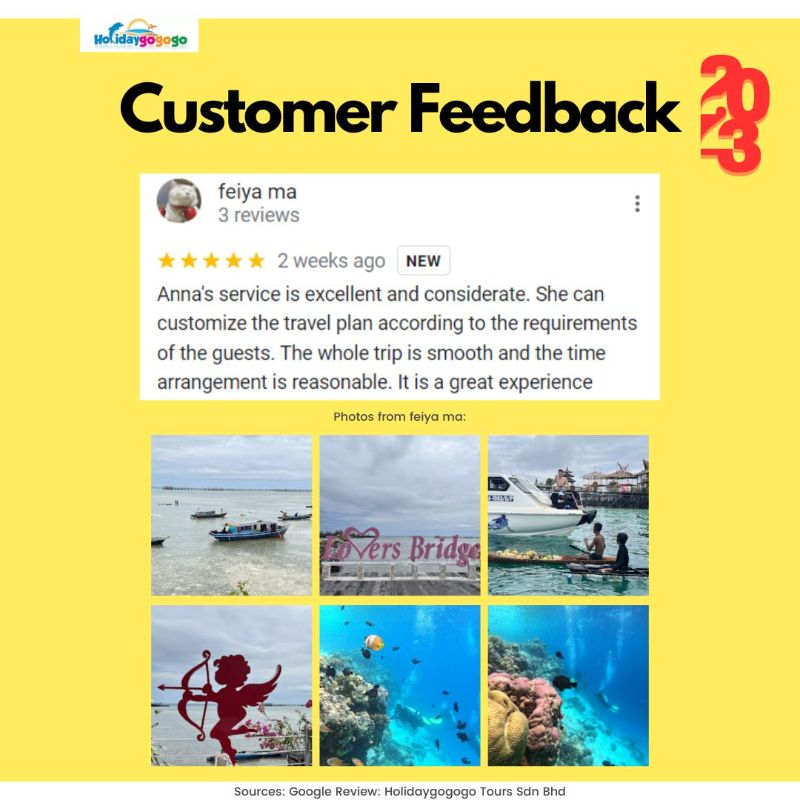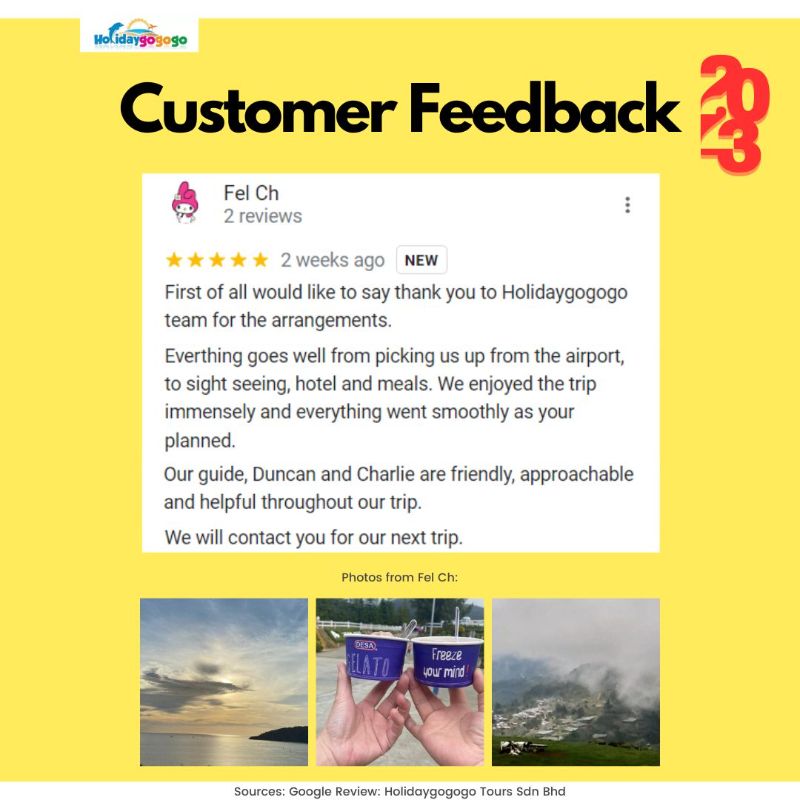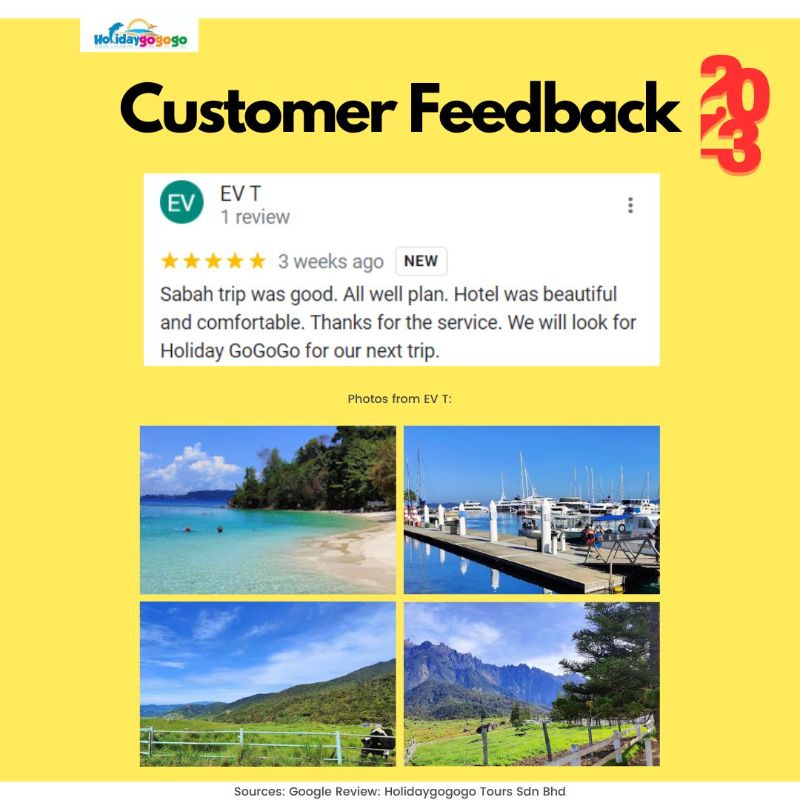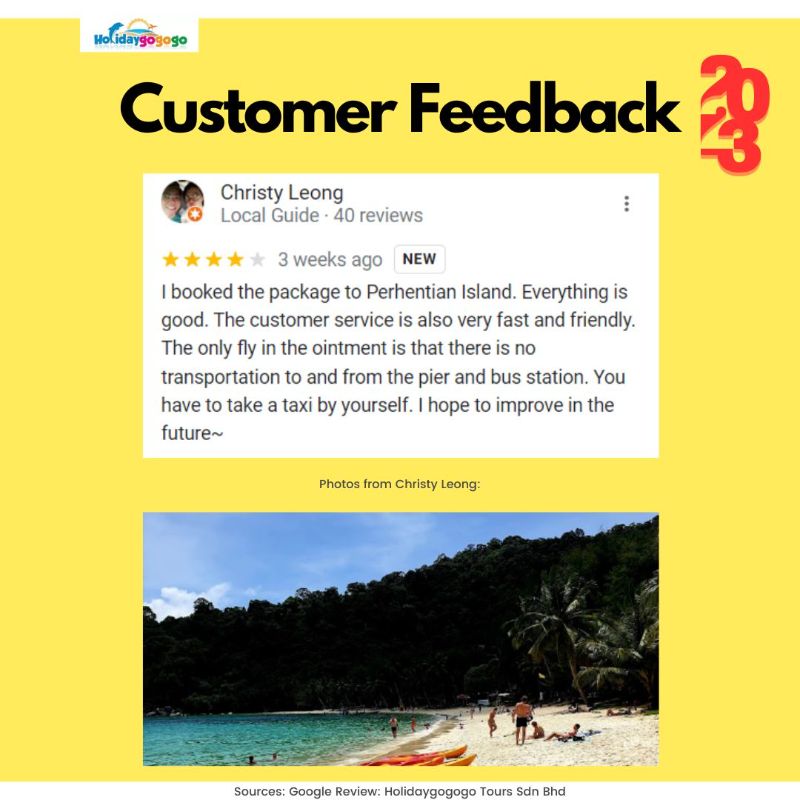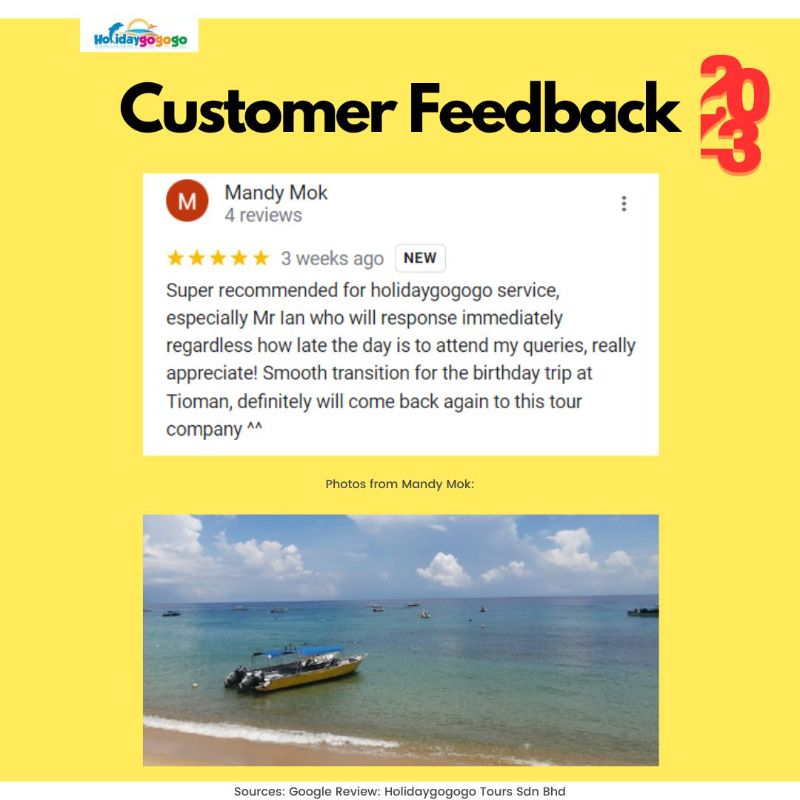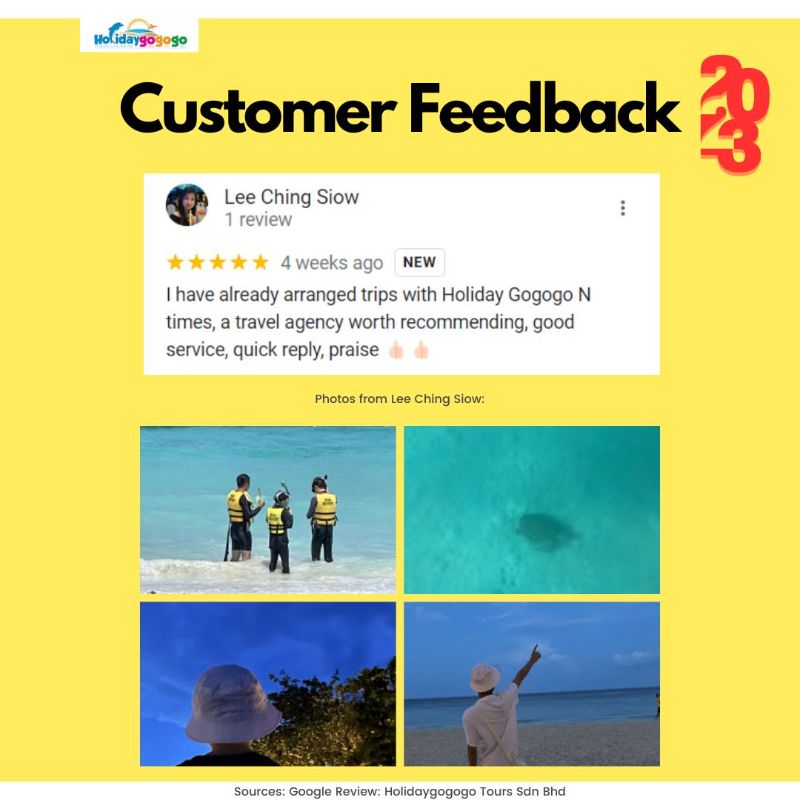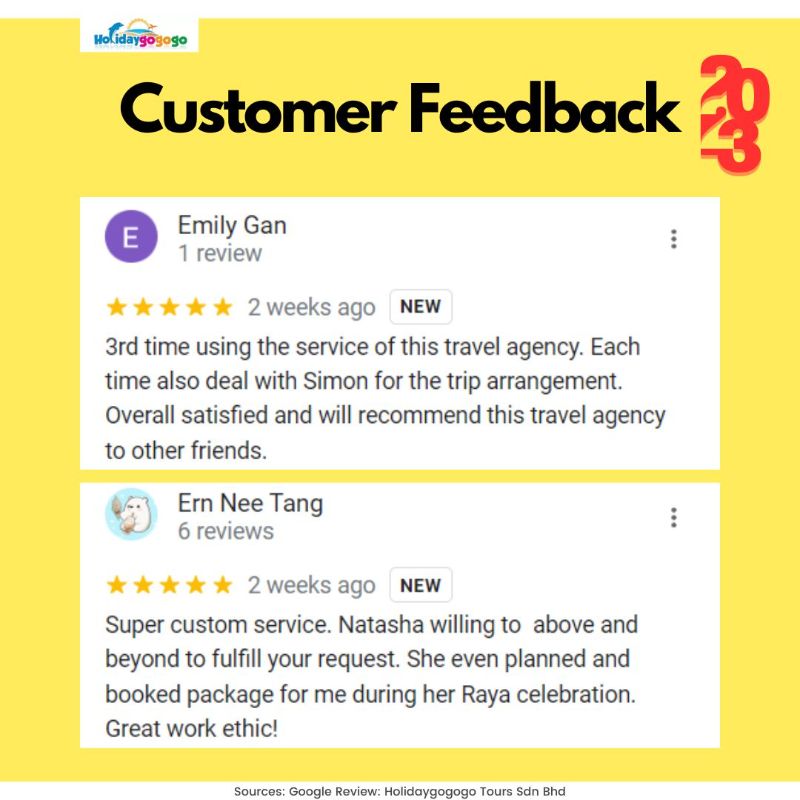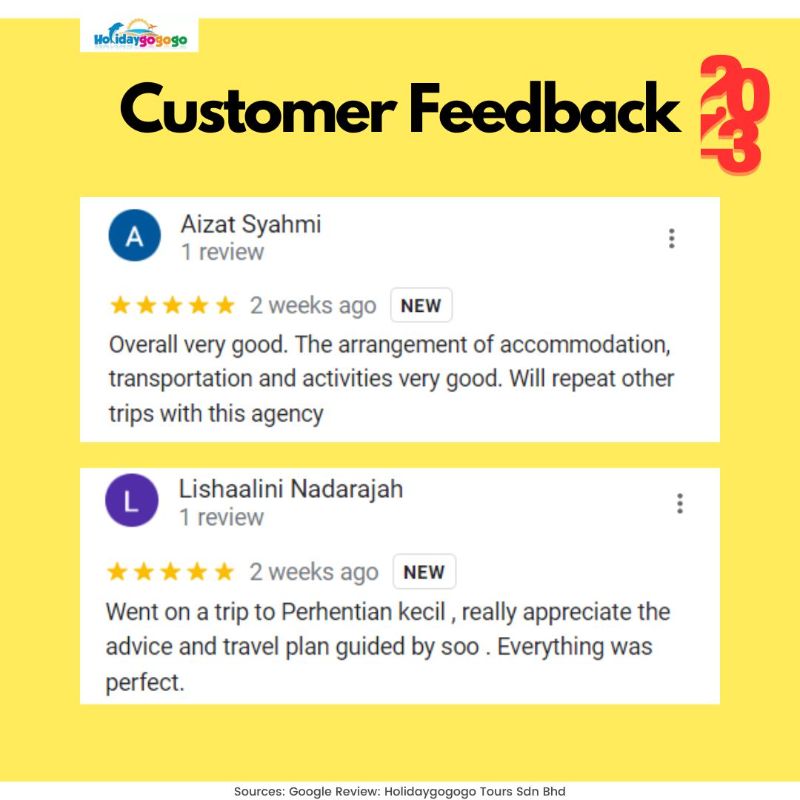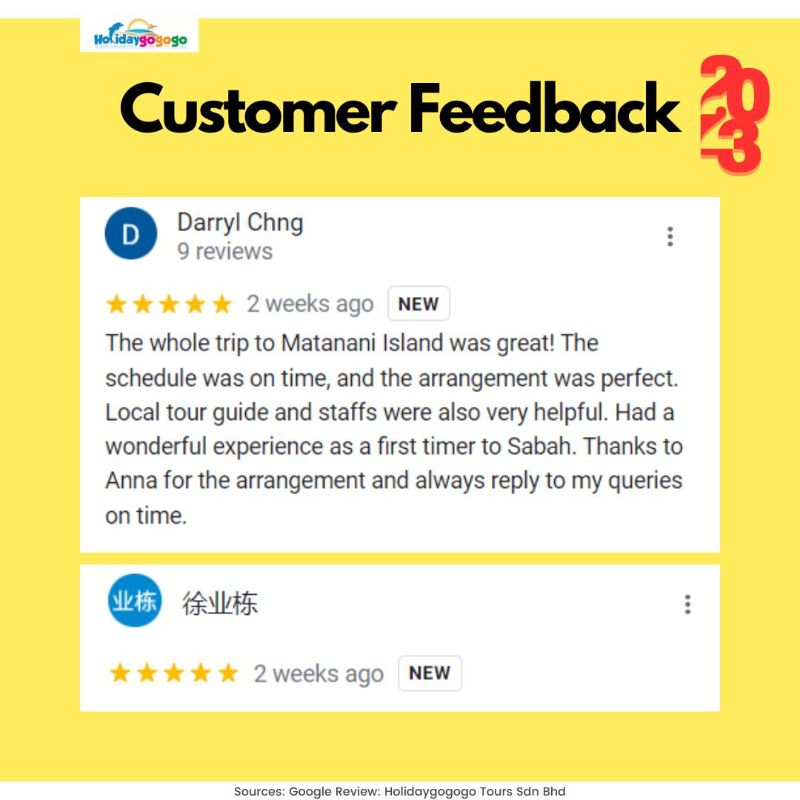 holidaygogogo travel agency review
holidaygogogo travel agency review
holidaygogogo travel agency review
holidaygogogo travel agency review
holidaygogogo travel agency review
holidaygogogo travel agency review
holidaygogogo travel agency review
holidaygogogo travel agency review
holidaygogogo travel agency review
holidaygogogo travel agency review
holidaygogogo travel agency review

---
Whatsapp:
Please WhatsApp us by clicking the WhatsApp Button.
---
Enquiry Email:
---
Related Tours & Packages:
---
Rating & Review: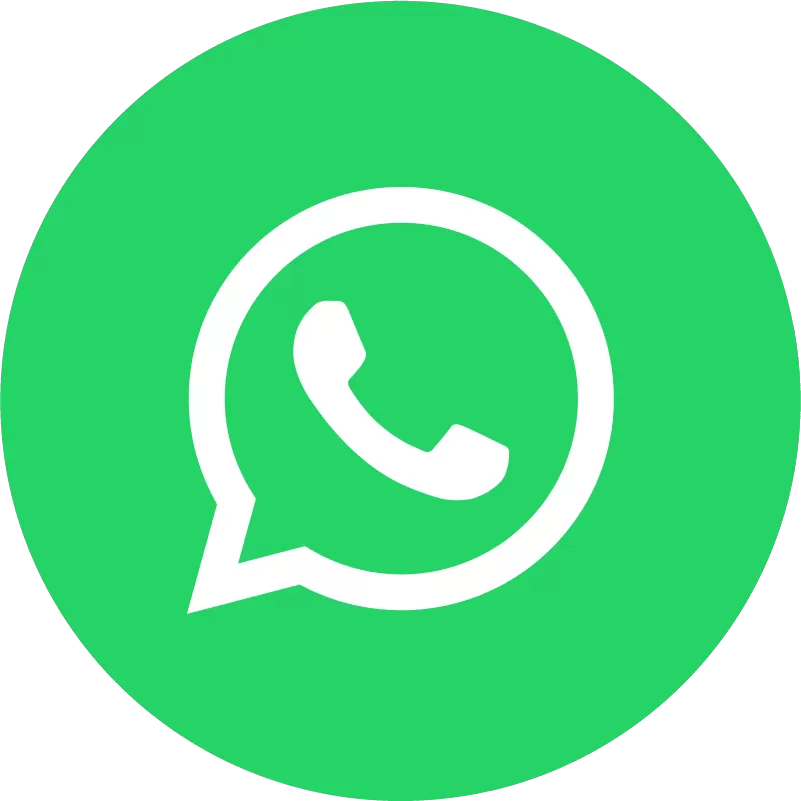 HolidayGoGoGo
Average rating:
0 reviews